China bans marketing medical benefits in cosmetics, the long-lasting effects of the trade war and China's growing biotech industry in this week's roundup.
Best in Manufacturing – February 24, 2019
Each Sunday, we publish a list of top articles and other content related to manufacturing in areas like quality control, product development, supply chain management, sourcing, auditing and law.
1. China enacts ban on medical claims in cosmetics industry
China's medical cosmetics industry grew from $3.4 billion in 2013 to $9.7 billion in 2017, according to Chinese research institute Qianzhan.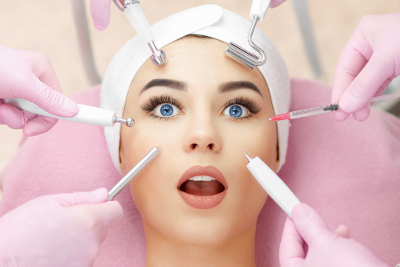 While the demand for medical cosmetic products is strong, new regulations from China's Food and Drug Administration (CFDA) may impact the way these products are marketed.
Policies published early last month bar companies from identifying a beauty product as having "medical benefits". In order to comply, companies must prove their products contain sanctioned ingredients and remove any unsubstantiated claims from product packaging.
China's new policy marks a move to keep up with global standards—most Western countries already have strict regulations regarding medical cosmetics. Establishing policies to safeguard consumers now will help build a safer Chinese cosmetics industry in the long run.
New law bans marketing unfounded medical claims
The new policies were published on January 10, 2019 as a collection of answers to frequently asked questions (FAQs) by China's National Medical Product Administration (link in Chinese).
The document states that it is illegal for any cosmetic product to:
Have a registered name relating to "medical cosmetics (药妆)"
Have a registered name relating to "medical skincare products (医学护肤品)"
The law also bans cosmetic companies from claiming any unfounded medical effects on product packaging or in promotional campaigns.
Since the FAQ was published, several ecommerce platforms and cosmetic brands in China have removed products marketed with medical claims.
Taobao issued a notice alerting sellers it would block "medical cosmetics (药妆)" searches on the site. And Chinese ecommerce sites NetEase and Vip.com have since followed suit.
The policies also ban companies from referring to specific cosmetic ingredients as "medical". This includes epidermal growth factor (EGF), which is a popular skincare ingredient that supposedly speeds wound recovery.
Other ingredients, such as trace stabilizers, preservatives and antioxidants cannot be marked on product labels. This is because they degrade easily and are hard to detect during sampling inspection.
Global standards for medical cosmetic regulation
China's medical cosmetics sales currently account for about 20 percent of its entire domestic cosmetics market.
This is relatively low compared to Europe, America and Japan, where "medical" cosmetics account for about 50-60 percent of each country's domestic cosmetic markets.
But "medical cosmetics" in these countries refers to doctor-approved prescription drugs. And the products are governed by strict regulations, covering everything from marketing to chemical composition.
While China's new cosmetic policies are still less stringent than most, they come at a time of rapid industry growth.
According to Dao Nguyen, founder of creative strategy agency Essenzia, China's younger generation tends to:
Search/use/recommend products that would normally be prescribed by dermatologists after surgery.
But some rising Chinese beauty bloggers are using science to demystify cosmetic products and are even helping to police the industry by calling out false advertising.
China's new policy should help to regulate the industry and prevent such backlash in the future from consumers.
Follow the link below for more on China's new cosmetics policies.
Not Doctor-Approved: China Bans Marketing of Beauty Products as 'Medical' – Ruonan Zheng, Jing Daily
2. American companies brace for long-lasting trade war effects
President Trump and President Xi's trade truce is set to end in T-5 days. A deal could still be made by March 1st, but the infamous trade war is far from over.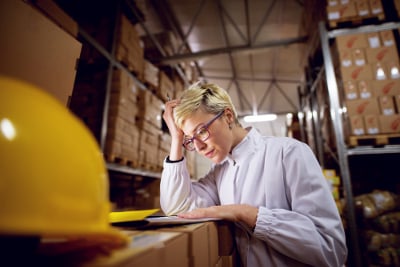 While a deal may avert Trump's threat to raise tariffs on $200 billion worth of Chinese goods from 10 to 25 percent, the trade war has already left a slew of damage in its wake.
Global supply chains have been uprooted. Some manufacturers are moving operations from China to other Asian countries. And U.S. exports to China have dropped for the last four consecutive months.
Even if the truce ends amicably, what will happen to existing tariffs and U.S.-China relations moving forward remains to be seen.
As the March 1st deadline ticks closer, it's becoming increasingly clear friction-free trading between the U.S. and China is a thing of the past.
Where the trade truce stands now
Over the past year, the trade war escalated as President Trump imposed a series of tariffs on China:
February 2018 – U.S. imposed 30 percent tariff on solar panels and washing machines
July 2018 – U.S. triggered punitive tariffs on $34 billion worth of Chinese goods under section 301 of the Trade Act
September 2018 – U.S. imposed further tariffs on $200 billion worth of Chinese goods
China retaliated in September with tariffs on $60 billion worth of U.S. goods. And as the trade war intensified, so did tensions between the two countries.
But then, to everyone's surprise, the two leaders announced a trade truce until March 1st. The U.S. didn't raise tariffs from 10 to 25 percent as planned, China rolled back tariffs and the countries agreed to discuss major points of tension.
While the ceasefire has afforded some companies a sigh of relief, the release of tension appears momentary at best.
Uncertainty remains for companies caught between the U.S. and China. And many have already started moving orders from Chinese factories to other Asian countries.
Lasting impact of trade instability on supply chains
Many companies are bracing for the possibility of some tariffs remaining in place, even if tariffs don't increase to 25 percent. Some U.S. officials are in favor of keeping the 10 percent tariffs in place to encourage China to reform intellectual property laws.
While the truce outcome remains unknown, some companies are preparing for the worst-case scenario.
Rich Helfenbein, president of the American Apparel and Footwear Association says:
This is going to be a fact of life for the next 10 or 20 years. Once you go, you don't go back.
Moving supply chains isn't easy. Companies moving away from China, are unlikely to return.
Representatives of Whirlpool Corp. said the appliance maker is factoring in the scheduled U.S. tariff jump to 25 percent in it's 2019 performance forecast. The planned increase, which will only happen in lieu of an unresolved truce come March 1st, will cost the company $300 million this year.
On a call with analysts, Chief Executive Officer Marc Bitzer said when it comes to the tariff landscape:
We just don't have new information.
The next week should bring some clarity to the situation, although Trump has also suggested he's willing to temporarily extend the truce deadline if negotiators are close to a deal.
Regardless, it may be time for companies to accept a new reality of U.S.-China trade relations.
Follow the link below for more on the U.S.-China trade truce.
Fearing Trump's China tariffs may never end, companies are taking action – David L Lynch, Washington Post
3. Guangzhou aims to become top destination for international biotech
China wants biotech to contribute four percent of its GDP by 2020. And the country has been aggressively funding grants, building facilities and luring Western research leaders to reach that goal.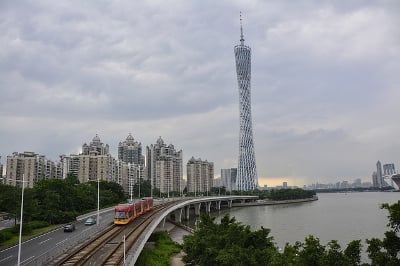 China is the world's second-largest pharmaceutical market. And Beijing, Shanghai and Suzhou are the top destinations for novel drug development.
But the southern Chinese city of Guangzhou may be the next big pharma manufacturing destination. Hoping to entice international players in the biotech industry, the city is offering government investment, cheap land and loans.
And the incentives are working. GE Healthcare, a subsidiary of American conglomerate General Electric, is building it's first Asia biotech campus in Guangzhou.
While competition is fierce among other cities with more established infrastructure, government support is driving new pharma and biotech investments in Guangzhou.
And if Guangzhou can win over enough international biotech players, it may become the next destination of choice for the development of novel drugs.
Major biotech players invest in Guangzhou
One of the biggest investments in Guangzhou comes from GE Healthcare. The company develops medical imaging and diagnostics equipment for bio-pharmaceutical manufacturing.
GE's planned biotech campus will cover 350,000 square meters and require about $800 million of investment. And it'll be built in the China-Singapore Guangzhou Knowledge City (CSGKC), which is located about 35 miles northeast of downtown Guangzhou.
The CSGKC is a joint business park development project between Guangdong and Singapore. Envisioned as a catalyst for Guangdong's economic transformation, it aims to foster high-tech industrial clusters in emerging fields.
GE is also partnering with the Guangzhou government and other biotech industry players to fund the construction of several "KUBio" modular bio-pharmaceutical factories within the CSGKC. According to GE, the investment will:
Shorten completion time from 30 to 18 months
Cut constructions cost in half
Quicken drug commercialization
Major biotech players Lonza, Beigene, Innocare and Xianguxue Pharmaceutical have also announced plans to invest in the city.
Guangzhou's biotech manufacturing competition
China currently has 67 biopharmaceutical industrial parks, according to healthcare database compiler .
Three of Guangzhou's biggest competitors are:
Beijing's Zhongguancun Life Science Park – Established 18 years ago and houses more than 60 tenants
Shanghai's Zhangjiang Biomedical Industry Base – Established 33 years ago and houses more than 400 biopharmaceutical firms
Suzhou Industry Park's BioBay – Opened 12 years ago and houses more than 400 start-ups
And that's just the competition in China. Biotech manufacturing is growing across the globe. Yet Guangzhou and the China-Singapore Guangzhou Knowledge City are attracting major investments.
Lonza is one of the world's biggest suppliers of custom development and manufacturing services to drug developers, with production facilities in more than 60 cities globally. And that list will soon grow to include a KUBio modular factory in Guangzhou.
When asked why they chose Guangzhou over more developed areas, incoming chief executive Marc Funk said:
With the right combination of government ambition, industry desire and knowledge of this part of the world, we have successfully built two plants in Asia… we see no reason why we can't replicate the same success [in Guangzhou].
Strong government support played a key role in their decision to enter an investment intent agreement last December.
Lack of manufacturing capacity is a challenge facing the biopharma industry. And as the biotech industry continues to grow, so will the need for more manufacturing facilities.
If Guangzhou can continue attracting major players in the industry, it may just win the race to the top of international biotech manufacturing.
Follow the link below for more on Guangzhou's drive to build its biotech industry.
Guangzhou offers lots of carrots to win over international biotech players in race to catch up with Beijing and Shanghai – Eric Ng, South China Morning Post
---
We're constantly scanning the web for top manufacturing stories and news. If you'd like to submit an article for consideration for our weekly Best in Manufacturing, send us a message and let us know.