In this week's roundup, let's learn about the RCEP, how to upgrade packaging to reduce waste, and Walmart's "pop-up" fulfillment centers.
Best in Manufacturing – December 01, 2020
Each Tuesday, we publish a list of top articles and other content related to manufacturing in areas like quality control, product development, supply chain management, sourcing, auditing and law.
1. China signed the world's largest trade agreement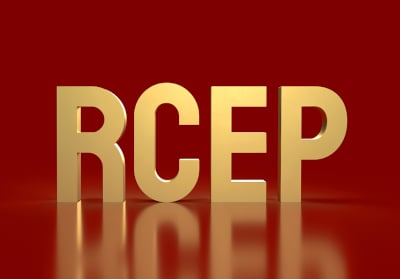 On November 15th, China, and 14 other Asia-Pacific countries signed the largest trade deal in the world.
The newly achieved trade deal is called the Regional Comprehensive Economic Partnership (RCEP). It was first launched in November 2012 but the negotiations lasted for years. In November 2019, after more than 30 rounds of negotiations, the countries came into the last round of talk and finally reached the deal a year later.
Binding 15 countries, RCEP is now the largest trade bloc globally. The trade deal now covers 30 percent of the world's population, about 2.2 billion people. It also covers $26.2 trillion of global output, about one-third of the world's real Gross Domestic Product (GDP).
With the Association of Southeast Asian Nations (ASEAN), the RCEP now covers top trading partners within the region. Here is the full list of the new RCEP members: China, Japan, South Korea, Australia, New Zealand, Indonesia, Thailand, Singapore, Malaysia, the Philippines, Vietnam, Brunei, Cambodia, Myanmar, and Laos.
However, the RCEP does not include India as they opted out of the deal late last year. But the bloc says India is welcomed to join again.
The RCEP is an important trade framework
With the establishment of the RCEP, the Asia-Pacific region will enjoy a unified system of trade rules. It will help to reduce the operating costs of import and export businesses and reduce the risk of operating uncertainty.
The RCEP will mainly involve ten fields including investment, economic and technical cooperation, trade in goods and services of small and medium-size businesses. The deal allows its members to keep import tariffs for some high-important or sensitive industries.
As for now, the trade deal might not be as strong as others as many trade moves within the region are already tariff-free. But the RCEP can serve as a fine framework to build further agreements. Simon Baptist, the global chief economist at The Economist Intelligence Unit, said:
While at the moment the amount of liberalization that's going to happen is going to be pretty limited, it does now mean that this framework is in place so that in the future there will be opportunity to build on this should attitude towards trade, or should bilateral relations move in the right direction.
The RCEP will make sourcing from Asia easier
Covering almost all the manufacturing countries in the region, the RCEP will make sourcing from Asia easier. It's a sign that East Asia has recognized the economic benefits of deeper trade integration and is very much open for business.
Mary Lovely, a senior fellow at the Peterson Institute for International Economics in Washington, said:
R.C.E.P. gives foreign companies enhanced flexibility in navigating between the two giants. Lower tariffs within the region increases the value of operating within the Asian region, while the uniform rules of origin make it easier to pull production away from the Chinese mainland while retaining that access.
For example, a product made in Vietnam contains made-in-Japan components. The product will face tariffs when exporting to other ASEAN countries. But under the RCEP, any part made in member nation will be treated equally. It will grant importers a wider region to look for right suppliers.
However, analysts said the trade reduction "will only come into force gradually". It will take years to operate fully but it will become a solid foundation for future deals.
Follow the link below to learn more about the world's largest trade agreement between China and 14 other Asia-Pacific countries.
'A coup for China': Analysts react to the world's largest trade deal that excludes the U.S. – Yen Nee Lee, CNBC
2. Want to reduce waste? Upgrade your packaging first
Plastic pollution is one of the largest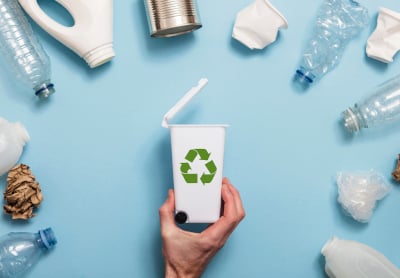 pollution in the world. People produce more than 300 million tons of plastic a year while only 8.5 percent of them are being recycled. Reduce the use of plastic and increasing the recycling rate has become a pursuit across many industries.
Recently, famous UK retailer Tesco released its latest idea to save plastic: update the packaging. The product that Tesco changes are its own label hard cheese. The change is simple: switch the traditional square block shape to rectangular packaging and remove the re-sealable zip.
Nearly 40 lines of Tesco brand hard cheese have gone through the reformation and it can save 260 tons of plastic a year. Peter Wood, Tesco cheese buying manager, said:
By changing the pack shape and also removing the re-sealable zip we will be able to reduce plastic packaging on our brand hard cheese by up to 40 percent against the former product, depending on the size of the block.
Besides being more sustainable, changing the package size can also benefit the customers. Peter added:
Another benefit to customers is that these new chunkier pack sized are easier to handle so cutting, grating and slicing will be simpler.
The move of upgrading the cheese packaging is part of Tesco's 4Rs strategy: Remove, Reduce, Reuse, Recycle. In 2019, Tesco has pledged to remove one billion pieces of plastic by the end of 2020. The retailer has already permanently removed 800 million pieces of plastic from its packs and bags so far.
Beauty brand e.l.f. is re-designing its packaging to save material
Beauty products can barely leave packaging. A good-looking packaging can attract consumers at first sight and leave a good impression. Since the content of the beauty products is strictly under control, the packaging is the perfect start to reduce waste.
Recently, e.l.f. Beauty announced its significant milestone: eliminating about 650,000 pounds of packaging material by updating its product packaging.
The massive save is benefitted from e.l.f. Beauty's 'Project Unicorn' initiative. This initiative aims to elevate e.l.f.'s product assortment, presentation, navigation on-shelf, and streamlining its packaging to reduce carbon footprint.
Since first launched in 2019, the 'Project Unicorn' initiative has successfully removed 650,000 pounds of packaging waste and reduced packaging for over 200 SKUs. The major methods that e.l.f. use are:
Remove secondary cartons
Vacuum formed trays and paper insert cards
Slim down secondary packaging

Design patented approach to tamper-proof product
Aside from saving raw material, streamlined packaging can also help e.l.f. beauty products gain more chances to be seen. Tarang Amin, Chairman and CEO of e.l.f. Beauty, explained:
With smaller package footprints, e.l.f.'s retail partners can also fit more items on shelves, maximizing shelf space and productivity, while consumers easily explore the products, textures, and formulas.
How is this Chinese player working to make its business "green"?
China owns an enormous ecommerce market and Alibaba is the leading player in the field. With growing the GMV record, Alibaba is feeling a growing responsibility about sustainable development as well. Shipping more than 1.3 billion delivery orders annually, Alibaba takes packaging as the starting point to achieve environmental protection.
Firstly, Alibaba has used its Cainiao Smart Logistics Network to develop 40,000 Cainiao package recycling stations across China. There are 35,000 more partnering with its carrier partners. According to Alibaba's estimation, these permanent recycling stations will help to recycle over 100 million boxes annually.
Secondly, Alibaba is pushing brands on its platforms to use more sustainable packaging material. Nearly 40 brands on Tmall, a sub-platform of Alibaba which focuses on international brands, are using boxes that don't require sealing tape.
These brands have shipped out a combined 150 million plastic-free boxes in 2018 and reduced 200 million meters of plastic tape.
Additionally, Alibaba's Cainiao has self-developed a smart-packaging algorithm. The algorithm will automatically assess the item by its category, volume, weight, and area, and match it to the most space-efficient form of packaging. The smart algorithm has cut the amount of wasted materials due to overpacking by 15 percent.
In the future, every part of the supply chain will come up with more efforts to achieve a "green" business. Follow the link below to learn more about how Tesco is reducing plastic by a small change in packaging.
Tesco switches cheese packaging to save 260 tonnes of plastic a year – Jim Cornall, Dairy Reporter
3. Walmart will use "pop-up" fulfillment centers to deal with package hike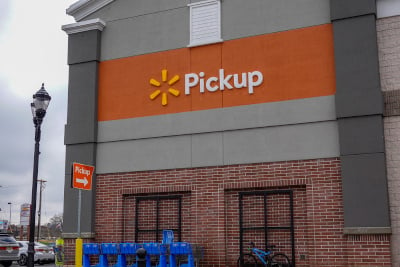 Walmart, the largest retailer in the world, is witnessing a skyrocketing ecommerce sale this year. According to the retailer's second-quarter results, its ecommerce sales in the U.S. surged 97 percent. The order volume can possibly keep increasing in the coming holiday season.
In order to better allocate the order flood and ship packages on time, Walmart created "pop-up eCommerce Distribution Centers (eDCs)" to handle the increase. The pop-up eDCs are built based on 42 of Walmart's regional distribution centers. They will bring more flexibility to the company's fulfillment capacity during the peak season.
Previously, those big regional centers' roles are to ship pallets of goods to stores to re-fill the supplies. They will not ship individual SKUs to a consumer's doorstep. Now, with pop-up eDCs, those two tasks will be handled at the same time. Walmart expects those pop-up eDCs to ship 30 percent of its holiday orders in the near future.
Technology plays an important role in building pop-up centers
Walmart doesn't choose the location of its pop-up stores randomly. Technology is playing an important role in building those pop-up centers. Srini Venkatesan, Executive Vice President at Walmart Global Tech, wrote in a LinkedIn post:
Our Multi-Channel Sourcing Engine (MCSE) scans the entirety of our fulfillment network in less than a second and will assign orders to these eDCs when it determines they offer the fastest and most efficient option to fulfill the order.
For instance, if a consumer placed an order online, Walmart's back office will immediately assess the requirement and decide which eDC to handle it. Then, the eDC can pick the items and ship them to the consumer efficiently.
In short, Walmart is shifting its direction from restocking the stores via pallets to a direct-to-consumer strategy.
However, the pop-up eDCs will not become Walmart's permanent infrastructure. Venkatesan said the company will grow to have the ability to scale up and down according to the demand across the network.
Amazon ships with its mini-fulfillment centers
Walmart is not the first retailer that came up with the idea of small distribution centers. In March, Amazon launched its mini-fulfillment centers for faster delivery.
Mini-fulfillment center, as it's named, is about a tenth of the size of a traditional fulfillment center. With a smaller size, they can locate at much closer places to the consumers than the traditional ones. An Amazon spokesperson said:
Rather than follow the traditional package route…delivery drivers can pick orders up directly from the new site and then deliver them to customers. By housing mini-delivery stations within these new buildings we're bypassing the traditional middle mile journey.
With mini-fulfillment centers, Amazon can now include more items to its "Today by" Prime service. This will make Prime member deals even more useful and attractive. The shorter delivery distance can also reduce carbon emission and contribute to Amazon's Climate Pledge.
As for now, the services provided by Amazon mini-fulfillment centers are only available for Prime members in some U.S. cities. In the future, the company will expand its mini centers to more regions to benefit more of its consumers.
Follow the link below to learn more about Walmart's pop-up distribution centers.
Walmart adds 'pop-up' e-commerce distribution centers for the holidays – Matt Leonard, Retail Dive
---
We're constantly scanning the web for top manufacturing stories and news. If you'd like to submit an article for consideration for our weekly Best in Manufacturing, send us a message!