Some Chinese factories are relocating due to the strict lockdown policy here. Where are the factories going to and how can brands focus on quality control during the unrest situation? Let our post help you.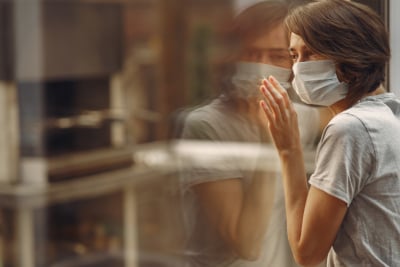 Sourcing from China or not, you must have heard about the COVID-19 lockdown in China.
Starting in early 2020, the Chinese government has been applying a lockdown policy in some areas to contain the spread of the virus. Moving to 2022, following the Zero-COVID policy, the lockdown is expanding from several areas to even the whole city. Any movement of people, vehicles, and the entry and exit of goods need to follow the COVID-19 prevention policy and present relevant passes.
Though the lockdown policy has significantly reduced the spread of the virus, it has caused a severe impact on the supply chain. Factories in the lockdown areas might be short of workers to fulfill the orders due to transportation restrictions. When the products are done manufacturing, it is also difficult for the factories to ship the goods from the factories to the ports and to their destinations -- barely a driver is willing to deliver as they will face 14-day quarantine once delivered the goods to a port in the lockdown areas. They can only go back to normal life and work when the quarantine is over, and the COVID-19 result is negative.
Many links on the supply chain are awaiting the supply from those affected Chinese factories. Jake Phipps, a U.S. businessman who supplies luxury bathroom fixtures and kitchen countertops to skyscraper projects, is suffering from the month-long delays in his shipment due to the lockdown in Shanghai. He said:
All the construction projects here are backed up waiting on raw materials. The supply chain has been a mess already, and this is making it worse.
The impact is not on the importers downstream of the Chinese supply chain but also on overseas manufacturing hubs. Even though many manufacturers have relocated their plants outside China years ago, they are now facing a supply shortage of Chinese materials. For example, many Vietnamese garment manufacturing hubs still need raw material from China to conduct the follow-up processes, but the supplies are drying up.
Not only Shanghai
So far, the lockdown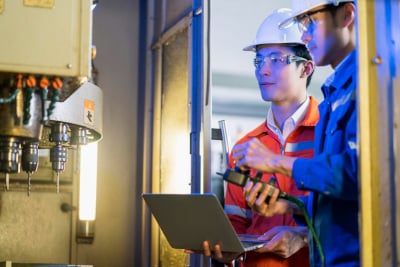 in Shanghai, the largest city in China, is putting the most serious pressure on the supply chain. The city was under full lockdown in April, some essential government enterprises resumed partially in May, and the city is expecting an end of lockdown in early June.
Let's take Tesla for example. In December, Tesla opened its Giga factory in Shanghai to fulfill its rising requirements in Europe and in mainland China. But the production in April 2022 sharply dropped to 10,757 vehicles, an 81 percent decrease compared to 55,462 in March. Also, Tesla didn't export any Shanghai-made vehicles in April.
Factories near Shanghai, especially in Zhejiang province and Jiangsu province bear the biggest supply chain challenges due to the spillover effect of Shanghai.
Nantong, a portal city of Jiangsu province, is a manufacturing city that is famous for Softline production like bedsheets and pillows. The city is only a two-hour drive from Shanghai and tested several positive COVID-19 cases traveled from Shanghai. Production and sales fell sharply in April as the lockdown confined the workers and the customers – as the local logistics are also severely restricted and the online orders could not be fulfilled.
During that time there was a teasing joke on Chinese social media saying:
Nobody can buy bedding products in China because all the factories in Nantong have been shut down.
Months ago, in March 2022, a similar lockdown happened in some cities in Guangdong province. In Dongguan and Shenzhen, where many electronic manufacturing factories are located, the government issued a stay-home-policy and prohibited all non-essential activities. The manufacturing was paused, and the finished goods were unable to be delivered to ports in time.
Luckily, the lockdown has been lifted now and the manufacturing and logistics are almost back to normal.
China's losses are others' gains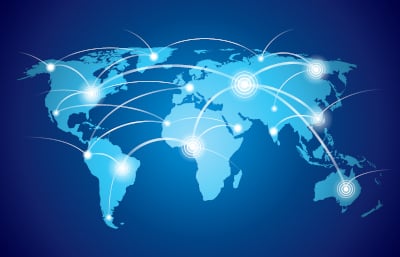 The global demands won't disappear while Chinese factories are under lockdown. After struggling with the lockdown policies, more brands are suppliers are eying outside China to fulfill their sourcing and manufacturing needs.
Though some brands are moving their production lines back to local in the U.S. or Europe, many still insist on staying in ASEAN as it's more cost-effective. And among all the countries, Vietnam has been a popular choice recently.
According to the official data from Wind Information, exports from Vietnam increase 19.1 percent in March 2022 compared to the same time last year. And this figure further rocketed by 30.4 percent in April. Vishrut Rana, a Singapore-based economist at S&P Global Ratings, commented that businesses' interests in manufacturing in Vietnam are rising rapidly:
Vietnam has emerged as a very key supply chain node for consumer electronics.
For instance, tech-giant Apple is looking for its next manufacturing hub and is eying Vietnam. So far, the largest Apple assembly factory in the world is located in Zhengzhou, China, hiring more than 300,000 workers. And due to the endless lockdown restriction, Apple is eying somewhere else. In mid-May, Apple CEO Tim Cook met up with the Prime Minister of Vietnam to discuss the potential manufacturing plans in Vietnam.
Aside from Vietnam, Apple is also considering India for its further manufacturing. The brand recently expanded its iPhone13 manufacturing range in India to shift its reliance on China. Reportedly, the brand is considering moving the production of more products to India as well.
Remote operation is here to monitor your supply chain even under lockdown
Indeed, some manufacturers are relocating from China, yet they are not enough to shift China's role in the overall supply chain. Many businesses are still staying with China for its mature supply chain and developed import-export system compared to other countries. Rana said that only the supply chain of some specific products might move out from China:
It is very difficult to match the scale and scope of China's supply chains outside China at the moment.
Plus, some emerging local Chinese brands will insist on a supply chain strategy in China. For instance, Shein, a $100-billion-valued Chinese fast fashion brand, planned to invest $2.3 billion to build its global supply chain base in China.
For many whose manufacturing lines stay in China, conducting quality control under the restrictions is not easy. You will have to cooperate with your quality team, your supplier, mind the local restrictions, and pay attention to any possible emergencies. As a third-party quality control professional, we noticed that many of our clients have been suffering from such issues and that's why we are introducing our latest solution: remote operations.
Whatever your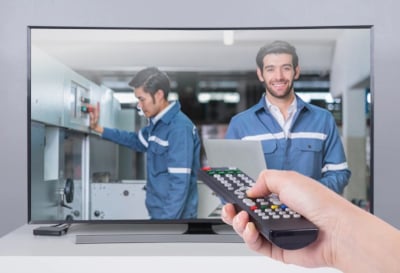 need is, audit or inspection, remote operations can be fulfilled. Let's take remote inspection for example. If you are the brand or importer, we will seek your approval before conducting a remote inspection. With your green light, we will liaise with your factory to confirm the date and their support as we will need the factory staff to hold equipment like a smartphone or camera for real-time connection during the remote inspection.
You are welcome to join the remote operation online if you wish to have a closer look. By conducting remote operations, you can understand the manufacturing status even if your factory is in a lockdown area. Thus, you can make faster decisions to increase your supply chain efficiency.
Of course, if you have relocated outside China or are planning to move out from China, we can also cover your quality control needs on-site with our dedicated team globally.
The bottom line
The uncertainty still lies in the supply chain and any broken link in your supply chain can have strong consequences for your business. Except for common methods like supply chain diversification, warehouse digitalization, or cost control, quality control is also essential to ensure you can handle the right products for your end customers
Feel free to CONTACT AQF today to learn more about our new Remote Operations, or anything related to quality concerns!