This week on Best in Manufacturing, learn if Chinese manufacturers are trying to use you, the latest ISO standards, fish scales for products and more!
Best in Manufacturing – October 2, 2016
Each Sunday, we publish a list of top articles and other content related to manufacturing in areas like quality control, product development, supply chain management, sourcing, auditing and law.
1. Are Chinese manufacturers stealing your technology?
"Fantastic, Lee, we'll send you and your team the schematics tomorrow. We're excited for your investment and future collaboration."
You might come to painfully regret trusting your Chinese factory contacts with the product information you send them.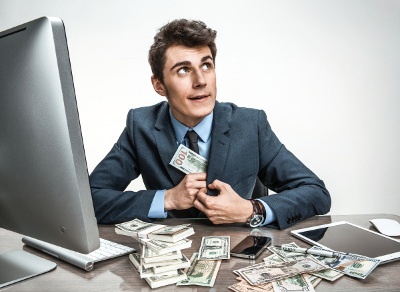 And why, you might ask? Because they could be trying to "assimilate" your proprietary schematics, processes or anything else you give them into their own business and then dump you. They don't want to just use the information to make your products – they want to use it to eventually produce their own line of goods modeled after your own.
In this scam, the Chinese manufacturer wants to acquire foreign tech at minimal cost by pretending that it will invest in your company. It does this through a series of false promises and, quite frankly, nonsense.
The Chinese company must first trick a foreign firm into sharing its technology with no strings attached. After it develops a prototype of a concept, the Chinese company legally claims what it has developed as its own because – and this is where it hurts – you didn't adequately protect your technology or product design.
Preventing this catastrophe from happening might be possible with something like a NNN (non-disclosure, non-use, non-circumvention) agreement or product development agreement. But even in this case, the effectiveness of a written contract in China is arguable.
Of course, not every Chinese manufacturer will try to pull this on you. There are plenty of legitimate factory owners whose success depends on honest business dealings. But in knowing about this scam and how it works, you can spot the scam as it's unfolding and move on to a more trustworthy supplier.
If you'd like to learn more about how to protect what's yours and avoid this scam, check out the full, information-rich article in the link below:
The China Fake Investment Scam: Does that Chinese Company Want to Invest in Your Company or Steal Your Technology? – Steve Dickinson, China Law Blog
2. Adapting to the latest ISO standards
Over the years, ISO standards have evolved. They've become more advanced (and sometimes complicated) as the times change. Because the standards are updated every so often, that also means maintaining ISO certification is not always clear.
As registration deadlines draw near, the time has come to consider if you're compliant with ISO 9001:2015 and ISO 14001:2015. The transition to these new standards means organizations need to be mindful of a few areas. Specifically, the author mentions,
With ISO 14001:2015, organizations will be required to rethink their process approach...companies with both a QMS and an EMS must integrate these systems' requirements into one process approach. This is an important element of the 2015 revision that's not getting enough attention.
And this is just one area of change within the new standards. Some sections have been expanded, while others are completely new. Between previous editions and the recent ones, there are 24 and 15 major changes in ISO 9001:2015 and ISO14001:2015, respectively.
The author suggests that to make the transition, you should pick an implementation leader and choose a team that can help bring about the changes suggested in each new standard. Even though there's a whole 24-month period to register to the new standards (since they were released), it's easier to begin implementing them while there's lots of time still left than to wait until the last minute.
If you'd like to learn more about the specifics of each new ISO standard and implementing them, check out the detailed article in the link below:
ISO 9001: 2015 and ISO 14001:2015: Dealing with Deadlines – Chad Kymal, Quality Digest
3. Cobots for competitive American manufacturing
It's no doubt that American manufacturing has seen a rise in foreign competition over the last few decades. Whether it's China, Japan, Mexico or any other country, there are more impressive players in the manufacturing game.
In the face of increased competition, one way for the U.S. to remain a global manufacturing and logistics leader is through the use of "cobots" (collaboration + robots = cobots). So far in the U.S., cobots have mostly been deployed to the automotive and hi-tech manufacturing sectors. But in the years to come they might penetrate other industries.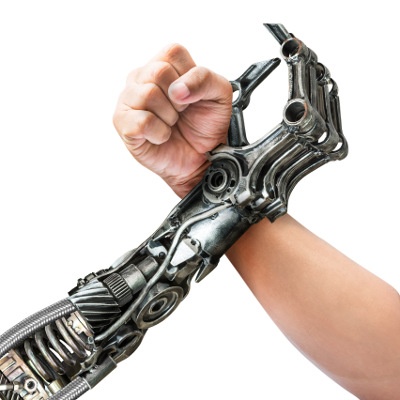 The reason cobots might gain more ground in factories all across America is that they're much more advanced than previous generations of automated factory equipment. In the past, industrial robots were clunky, a little dangerous and stuck in one place. But cobots can be mobile, are generally more flexible and are also easier to program.
The potential of cobots is so great for American manufacturing that Rodney Brooks, the CEO of Rethink Robotics, said that,
While industrial robots have been in factories since the 1960s, the truth is that we are only at the tip of the iceberg in terms of what will be possible with collaborative robots…
And Rodney's chief product and marketing officer, Jim Lawton, had this to say about implementing automation:
Now we can step back and decide whether we need a person, a collaborative robot or traditional automation or robot. The new formula creates happier workers, fewer mistakes, and we've lowered the incidence of ergonomic problems.
Do you think cobots are a viable solution for America to stay competitive internationally? Let us know in the comments section at the bottom of the page!
If you'd like to read more about automation in America and the use of cobots, check out the full article in the link below:
Intelligent Automation, Collaborative Robots Can Solve a Big Challenge – Patricia Moody, Industry Week
4. Fishy medical products
Plastic. Cotton. Metal. These might be a few of the first resources that come to mind when thinking of what constitutes medical products. But fish scales?
Researchers in India have devised a way to turn raw fish scales into a mechanical energy harvester. The technology works by using the collagen inside fish scales to generate energy.
One potential application for this development is pacemakers. Instead of replacing pacemakers every few years once they've lost power, this new tech would eliminate the need for extra surgical procedures. It would also eliminate having to put traditionally toxic piezoelectric materials into people's bodies.
Combined with other advances in wearable electronics, who knows what sort of remarkable, futuristic products might be available in the coming years?
And who would've ever thought raw fish scales could have a practical purpose? Turning waste into value – that's innovation.
If you'd like to learn more about fish scales and their applications in bio-tech, check out the full article in the link below:
Fish Scales Used to Create Bio-inspired Energy Harvester for Medtech – Elizabeth Montalbano, Design News
5. The exponential potential of the augmented age
Mankind has come a long way. From using tools made of stone to those made of steel, we've seen great progress in how we make things and improve our lives.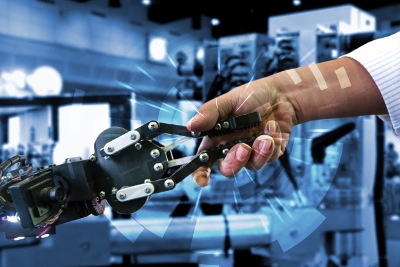 But those tools were just the beginning. And even though they've served us well (and will continue to be used, no doubt), they'll pale in comparison to the huge leaps in productivity that come from working with robots.
We, as humans, have our own limitations. Robots have theirs as well. But by working with each other, we can complement our strengths and conquer our weaknesses.
The author mentions how,
In this age, our natural capabilities will be augmented by computational systems that help humans think, robotic systems that help them make and a digital nervous system that connects them to the world.
Importers, designers and workers on the shop floor can all benefit from the augmented age. From optimizing product ideas to helping bring them to life, human and computer co-creation will usher in a new era of advanced technology and limitless potential.
If you'd like to read more about this topic and learn about some examples of humans and robots working together, check out the article in the link below:
Thought the Industrial Age and Information Age Were Something? Wait Until the Augmented Age – Maurice Conti, GE Reports via Manufacturing.net
---
We're constantly scanning the web for top manufacturing stories and news. But if you'd like to submit an article for consideration for our weekly Best in Manufacturing, send us a message and let us know.