This week on Best in Manufacturing, learn about the enforcement of Chinese regulations, a podcast about the future of 3D printing, effectively using smart sensors, big data in supply chains and battery improvements because of blood!
Best in Manufacturing – October 23, 2016
Each Sunday, we publish a list of top articles and other content related to manufacturing in areas like quality control, product development, supply chain management, sourcing, auditing and law.
1. Chinese regulations sting - eventually
For some that do business in China, it might feel like the "Wild Wild West". There are definitely rules. There are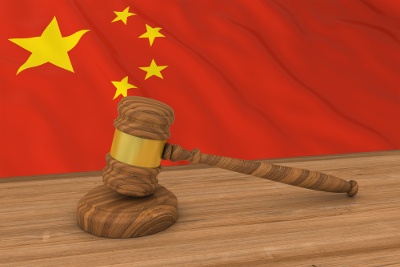 definitely legal procedures you need to follow, too. But what's not so definite is when you need to follow either.
While this is arguably an advantage and disadvantage of doing business in China, it seems the days of the lawless Chinese business frontier might be coming to an end.
China is stepping up enforcement of its trade laws, which has direct implications for importers, those with a WFOE or anyone else with commercial ties to the country. While in the past regulations might've seemed loosely enforced and arbitrarily subject to the discretion of local authorities, that's gradually becoming less often the case today.
The author mentions this worrisome e-mail from a friend of his,
The s**t has really hit the fan here in ________ over this and the edict is said to apply to the whole of China….[continued later] The problem in China is that you never know what it is that you do not know until it is too late. They say here that the "water is deep" and that is certainly the case when it comes to the doings of the local authorities.
There's opportunity in China. And I think it's safe to say that not everyone skirts Chinese regulations — I'm sure there are plenty (if not a majority) that operate by the books. Yet if you gamble by not following the laws in China to the letter, you run the risk of getting shut down by the government without remorse.
To read the full article about complying with Chinese laws, check out the article in the link below:
The Chinese Government Is Getting Real on Requirements - Dan Harris, China Law Blog
2. Podcast: 3D printing over the next few years
Globalization has pushed the boundaries of international trade for years. And while the manufacturing origin of goods has moved increasingly farther away from their ultimate destination, there's been a steady disruptive undercurrent: 3D printing.
The benefit that 3D printing has that makes it competitive with global supply chains is that it's right at our fingertips. You won't need to stuff goods in a shipping container and move them half way across the world. All you'll need to do is print them yourself, at home.
Admittedly, 3D printing still needs to improve quite a bit before it's truly competitive with global supply chains on a wider scale. Yet this podcast with Amar Hanspal, the SVP of Product at Autodesk, offers some promising insight into the future of local manufacturing, design and innovation.
The podcast covers topics like:
How the connection between software and hardware needs to improve before everyone becomes a maker;

What needs to change for people to make everyday objects;

Original equipment manufacturers sending part designs to individual customers for them to print;

The supply pipeline in 5 years;

Artificial intellgience (AI) machine learning in the manufacturing pipeline;

Generative design;
And more!
Manufacturers and importers might not find benefits from the ideas that Amar mentions in the interview at this point in time. Whether they actually materialize in the next five, ten or fifteen years is anyone's guess. But those that stay aware of the local 3D printing trend can better prepare themselves for how it might affect their business later on.
If you'd like to listen to the full podcast, check it out in the link below:
Autodesk's Amar Hanspal Talks about the Future of Manufacturing - John Biggs, TechCrunch
3. Smart sensors = manufacturing panacea?
Sensors on production lines, sensitive equipment and elsewhere throughout a factory offer tremendous potential to collect data. The data, in turn, allows for tremendous potential for informed real-time analysis and meaningful long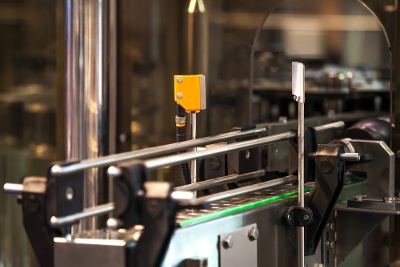 term reporting. But adding sensors to every location possible won't solve all your problems.
Rushing headlong into using sensors everywhere will just mean you've got a lot of data with no purpose. It might eventually be helpful. Until then, however, it's floating around, aimless, not being used for anything aside from the claim "we've got that data".
For useful sensor data, the author wisely mentions a few pointers:
Context

Does the data you're collecting have any relationships with other data? e.g., is a timestamp connected to GPS coordinates, a certain machine, and so on?

Relevance

Communication

Does your data have a "listener" that can adequately organize and process the data sent to it?

Analysis

Action
Sensors can help improve efficiency. They absolutely lead to a better understanding of factory operations. It's important, however, to remember the tips the author mentions so you don't end up with hundreds of dumb sensors and then feel let down when they aren't the solution you were expecting.
If you'd like to read about the rest of the author's advice about sensors in manufacturing, check out the article in the link below:
Are Smart Sensors the Cure-All for Manufacturing's Woes? - Mark Humplett, Manufacturing.net

4. Leveraging big data for use in your supply chain
The 21st century has seen a huge uptick in usage of the Internet. And in the past few years, advances like the Internet of Things (IoT) have made use of the Internet to bring importers and manufacturers huge troves of data about their supply chains.
Sadly, it's one thing to have tons of data and another to actually be able to use them. Managing the data and turning them into insights, according to the author, remains a significant challenge for many companies.
Specifically, he mentions three essential steps to take control of data:
Implementing an enterprise data strategy: how can you make use of IoT data if they're not even aligned with your organization's strategy?

Integrate that data: you need a tool to aggregate your data into a unified enterprise view to act on it

Focus, simplification, standardization: create taxonomies of the data so that they're easy organize and use
Staring at a screen with lots of numbers and fancy charts doesn't really do much for you if they're without order and meaning. That's why following these tips just might help you get to a point where you're actually making the most out of the data in front of you.
If you'd like to learn more about acting on the potential of data in your supply chain, check out the article in the link below:
Three Keys to Avoid Extinction and Realize Your Digital Supply Chain Dreams - Dave Padmos, Supply & Demand Chain Executive
5. Better batteries because of...blood?
To be honest, it never ceases to amaze me what incredible technology nature is able to inspire or improve. Inventions like velcro, the kingfisher bullet train and Lockheed Martin's Samarai drone stand out as a few examples. These concepts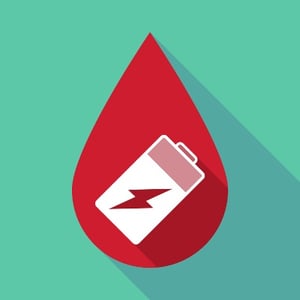 easily demonstrate that biomimicry is a remarkable approach to advancing mankind, especially considering how Mother Nature has been around for billions of years and does things pretty well.
But when it comes to making batteries more efficient, it seems like some researchers have found inspiration locally: blood.
A team of Yale scientists and engineers recently discovered that a blood catalyst improves the performance of lithium-oxygen (Li-O2) batteries. But don't worry — there's no need to use your own blood to extend the longevity of your batteries.
While the development is still in progress, this technology might one day improve batteries in cell phones, portable speakers, pacemakers and more. And if the researchers were able to learn this much from blood, there might be other parts of our bodies and the bodies of animals that can inspire more efficient electronics. In this case, though, who would've ever thought that an improvement to batteries was right under our skin?
To find out how the blood catalyst works to improve the efficiency of batteries, check out the full article in the link below:
Vampire Bat-teries: Blood Molecule Makes Lithium-Oxygen Batteries More Efficient - Sheri Kasprzak, Product Design & Development
---
We're constantly scanning the web for top manufacturing stories and news. But if you'd like to submit an article for consideration for our weekly Best in Manufacturing,
send us a message
and let us know.