Start a mass garment manufacturing line without enough preparation might result in some future issues that harm your brand. Here are some common mistakes that you can avoid to ensure your garment quality.
When it comes to manufacturing clothing, there are a lot of mistakes that can be made. You don't want to end up with clothes that look like they came from the clearance rack at your local big box store. That is why you need to make sure these errors are avoided before mass-producing any garments for your line.
1. DESIGNING WITHOUT A PROTOTYPE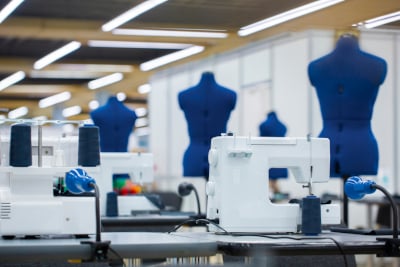 Prototyping is always a critical step in the designing process whether you're talking clothing, aeronautical engineering, or CNC prototyping. Why? Because it ensures that you have something tangible to show factory workers when they ask questions about your design and when they need guidance for making changes or modifications.
Designing without a prototype also makes it difficult to provide accurate quotes for your production run. Without something tangible to show, you're estimating the costs based on how much fabric you'll need and what type of garment will be produced. This can lead to costly mistakes that might not have been made if prototyping was done first.
Perhaps most importantly, designing with a prototype ensures that you have a well-thought-out, accurately constructed, and unique product that you like. Never fly blind or you might find that your design — once produced — isn't quite like what you pictured.
2. NOT PLANNING TIME FOR CHANGES
Not planning enough time for manufacturing design changes or modifications is a critical mistake many new entrepreneurs find themselves making. The extra time needed is often due to communication hurdles with factory workers and supervisors. You'll likely be navigating different time zones, language barriers, and supply chain issues, just to name a few common issues. Take into account that your design needs to be mocked up, approved by you, changed and tweaked as necessary, and approved a final time before the factory can flip the switch on mass production, and you've got a significant timeline delay if this is unaccounted for.
There are two ways to account for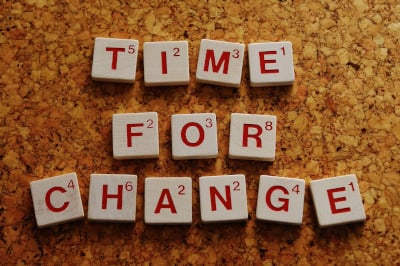 changes. First, you could have a team member on-site at the factory, or second, more accurately plan out your design and production timeline with contingencies built in that allow for modifications without delaying timelines.
Planning ahead can help you avoid last-minute delays, which will be much easier than scrambling during implementation when issues arise and there's no time left to make corrections.
3. FORGETTING KEY DETAIL AND TRIM SPECIFICATIONS
Forgetting critical details such as measurement for pockets or trim specifications such as lining color are both common mistakes when producing clothing lines. Other areas where specs and details might go missing are in specifying color swatches and Pantone codes that correspond with varying parts of your product.
No two designs will be alike, and you can't expect any manufacturer to automatically know which shade Pantone pink you want to use for your hoodie. Specifying codes is critical if you want your clothing line to come out exactly as you've pictured.
4. NOT REQUESTING SAMPLE RUNS
It's always best to order samples prior to committing to mass-producing an entire clothing line. Obtaining several samples will allow you to see colors and fabrics in person. In-person inspection is always preferred to relying on online swatches, which may be inaccurate depending on screen color settings and lighting conditions at home. It will also give you an opportunity to inspect workmanship from the factory you're planning on to produce your clothing. You can always ask your supplier to provide you a golden sample to ensure both parties are aligned on your specific requirements on your product.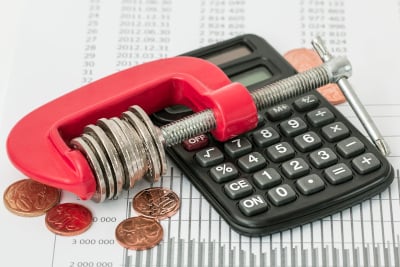 5. FAILING TO BUDGET PROPERLY
Ordering more than you need or not being mindful of how many pieces a garment has, as well as other factors like fabric costs per yard and labor rates when ordering larger quantities from suppliers or manufacturers, can significantly damage your budget.
You'll also need plenty of up-front cash for production costs to do everything from purchasing fabric, paying for labor, and fronting the shipping costs.
6. INCORRECTLY SOURCING DESIGN WORK
While it may seem like a quick and easy solution, outsourcing your design work can often be more costly than hiring an in-house designer. For example, with enough experience, you could save time by designing all pieces of the production process yourself and ordering as needed from suppliers or manufacturers.
This would eliminate any fees paid to external designers who need to mark up their prices for overhead costs associated with managing projects on top of doing actual design work.
On the other hand, if you're looking for a one-stop-shop where everything is outsourced — from the initial production to sales methodology — then finding a reputable designer and warehouse for production might make more sense. Be prepared for extra steps and more time during the process, however.
7. NOT FINDING YOUR NICHE
While you might be excited to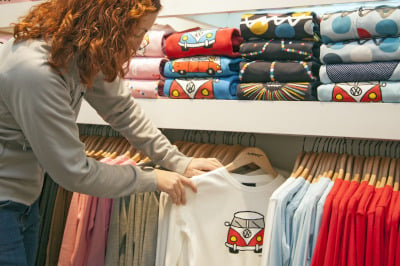 get your ideas produced and on the rack, it's critical to take the time you need to make sure your items are unique and reflect your personality. Ask yourself what your product will look like. What demographic are you targeting? Are you reaching for the high-end market or will the clothes be affordable and attainable for anyone?
These questions are essential to produce a product that is dialed in, reflects who you are, and isn't a generic re-do of products already on the rack. You might feel like you're in too much of a hurry to sit down and figure out the specifics, but bland clothing that lacks distinction will cost you dearly down the road. Unique selling points, relevant items, and a dialed-in concept of your target market are what will ensure your clothing gets sold.
If you are looking for experts to deal with these possible manufacturing problems, finding a professional third-party quality control company can be a relefing choice. To conduct a supplier audit before you decide to work with a remote supplier, or a pre-production inspection before the mass production begins can effectively help to identify potential risks and save you from future loss.