In this week's roundup, let's learn about the container shortage, young people's choice for fast fashion, and Vietnam's potential in becoming the second world's factory.
Best in Manufacturing – January, 2021
Each Tuesday, we publish a list of top articles and other content related to manufacturing in areas like quality control, product development, supply chain management, sourcing, auditing and law.
1. Container Shortage Might Affect Your Costco Shipments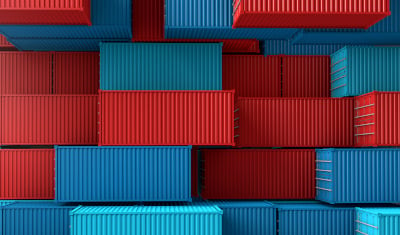 If you are in the import or export industry, you must have heard the news talking about the difficulty of booking a container recently. The container shortage is particularly annoying now as the Chinese New Year is approaching and businesses need to ship their goods out of China in time.
Not only small businesses, but large retailers are being affected by the container shortage as well. Well-known retailer Costco's Chief Financial Officer, Richard Galanti, said that the shortage has delayed Costco's inventory replenishment by two to four days.
Additionally, Galanti pointed out that the shortage might last for a few more months:
We are managing through it and expect relief not until March or so of 2021.
To handle the shortage and keep the balance, Costco has been adjusting the delivery times shared with its online consumers. The retailers are also reminding its consumers to do their purchases earlier to ensure the time of delivery.
Container rates from Asia are "going mad"
In the first two quarters, consumer spending was depressed due to obvious reasons. Months later, the desire to purchase quickly went up to an above-normal level as demands surge. This has brought a crush of imports to the U.S. shores and a global imbalance of containers.
As a result, container rates from Asia are "going mad".
Till December 11st, the Shanghai Containerized Freight Index (SCFI) cumulative reading hit a new record of 2,311.71. This is a 162 percent increase comparing to the same period last year. The rate went especially high regarding North Europe as the SCFI jumped 24 percent.
However, according to the reports to The Loadstar, actual rates paid by shippers to secure a container on the Asia-North Europe tradeline could be up to $5,000 per teu.
Meanwhile, the shipments from Asia to the U.S. coasts show no sign of decrease. The port of Los Angeles' Signal volume forecaster estimated that there might be a 48 percent and 44 percent further increase in coming weeks. Jon Monroe, of Washington state-based Jon Monroe Consulting, said:
…if you have not already booked merchandise to ship pre-Chinese New Year, you may already be too late.
How can you ensure your shipments with quality control?
From an idea to a physical item on the shelf, a product will experience a long journey before actual consumers purchase it. How to ensure you are on the right track of the journey and ensure there's no delay? Quality control can help.
Quality control is not only about checking the products at final stage. It also includes many beforehand actions to ensure every step is under control and can be finished on time.
For instance, if you haven't found a trustful long-term supplier, you will need a Supplier Qualification Audit to see if your potential partner is the right one you want. After that, you can conduct an Extensive Factory Audit to further evaluate the capacity of your factory and learn about any potential risks in advance.
Other than these, when the manufacturing activities start, you can have a During-production Inspection to help you understand the real production status. Finally, a Pre-shipment Inspection, is the last chance to verify the compliance of your goods before shipment.
Anyway, you can always raise your special requirements and have your professional quality control company help you to develop a well-organized quality control timeline.
Follow the link below to learn more about the recent container shortage.
Costco expects container shortages through March – Emma Cosgrove, Supply Chain Dive
2. Young People Say No to Fast Fashion, Yes for Sustainability
The fashion industry is one of the fastest
expanding industries and so does its waste. According to a recently published report, the fashion industry accounts for almost 10 percent of the global CO2 emissions. Additionally, the industry is a major user of the water resources, consuming about 79 trillion liters per year.
To reduce the waste and save our earth, people are willing to change. Especially, young people. According to a survey by Mooncup, 776,000 18-year-olds in the UK would like to take action to be more sustainable, and shopping fast fashion is the first lifestyle they would change.
In the survey, 77 percent of young women and 85 percent of men revealed that they are most likely to give up cheap, fast fashion to reduce the harm to the environment. This means when they are going to buy clothing between fast fashion brands and sustainable brands, a large proportion will choose the latter.
Young people are the future purchasing power and some of them will become decision-makers. If their balance doesn't lean towards fast fashion, then it's time to make changes to make fast fashion more sustainable to stand still in the market.
More garments bought, less actually wore, and less recycled
The core of fast fashion decided that it's an industry of rapid updates. The industry relies on cheap manufacturing, frequent consumption, and short-lived garment use. The lower prices of fast fashion garments have drawn more followers.
The high-speed update of fast fashion has enriched many people's wardrobes, with less spending. According to the World Economic Forum, on average, people bought 60 percent more garments in 2014 than they did in 2000. Meanwhile, the expenditure decreased from about 30 percent in the 1950s to 12 percent in 2009 and down to 5 percent in 2020, according to the Nature Reviews report.
However, less proportion of the clothing people are actually wearing. The average number of times a garment is worn before it appears as garbage has decreased by 36 percent compared to 15 years ago. In the UK alone, the adults only wear 44 percent of the clothing they have.
How to bring up the recycling rate in the fast fashion industry is now a rising question. Use recycled or recyclable material and allow consumers to receive coupons to reward the consumers who bring used garments to the stores for recycle are the common ways among the brands now.
Big firms are investing new projects on circular fashion
As we have mentioned above, using recycled or recyclable material is one of the common ways that fashion brands now prefer to make sustainable garments. For instance, fast fashion giant Zara announced in late 2019 that the brand will apply sustainable fabric to all its clothes by 2025.
Recently, other leaders in the fashion industry, Adidas and H&M, have teamed up for a new project to turn their products more sustainable. This is a New Cotton Project funded by the EU. It aims to develop a circular economy for clothing.
The project is partnering with Finnish biotechnology specialist Infinited Fiber Company. Under the project, brands will recycle old garments and fibers and make them into new items for Adidas and H&M. This company will tear the old fabric apart and make them into yarns, woven fabrics, and denim.
Petri Alava, co-founder and CEO of Infinited Fiber Company, said:
The New Cotton Project was a direct response to major and growing environmental problems in the textile industry relating to the production of raw materials such as cotton, viscose and fossil-based fibers such as polyester.
With the help of the new project, Adidas and H&M expect they can reduce the demand on virgin fiber and materials and make circularity a reality.
Follow the link below to learn more about why the youngster says no to fast fashion.
As People Rush For Their Christmas Shopping, Young Say No To Fast Fashion – Sylvia Klimaki, Forbes
3. Vietnam might rise as the second world's factory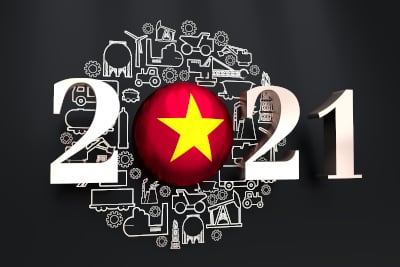 Diversification is one of the keywords in the manufacturing industry this year.
After experiencing the rising manufacturing cost and the Sino-U.S. trade conflict, COVID-19 has further forced businesses to think of ways to mitigate the risks. Since many of them have been sourcing from a single country, they are now planning to expand their sourcing map.
For many of the manufacturers, the "migration" will be from the North to the South, especially to Vietnam. Rob Subbaraman, Nomura's head of global macro research, said:
It's a structural shift that we expect to continue. In coming years, we will see a much bigger flow of intra-Asia investment from north Asia to south Asia.
Subbaraman explained that those traditional manufacturing countries are getting wealthier now and the costs are rising rapidly. Thus, people in Northern Asia are aging and there is less young and strong labor force. Consequently, the ASEAN countries lying in Southern Asia now attract more investments.
Vietnam is taking the cake
You probably have already heard the news that tech giant Apple is moving some of its manufacturing lines to Vietnam. The relocation not only means businesses are trying to find a "cheaper" supply chain but also means they have seen the capacity of Vietnam manufacturing.
And now, since more businesses have learned the importance of "diversification", we might see more manufacturers shift to Vietnam. The recent case is the South Korean electronics company LG Electronics. LG recently announced that the company will outsource more of its productions to Vietnam.
LG spokesperson wrote in an email to IT World Canada:
Over the past several years we have been working to improve our mobile business performance and internal efficiencies with the long game always about making the best use of our global footprint to become more competitive in the evolving smartphone market.
As for now, the product manufacturing that LG outsources is mainly its low and mid-range smartphones. In the future, with Vietnam's rising capacity, the company might move some of its high-end manufacturing to Vietnam as well.
Increasing ecommerce players in Vietnam
Relating to the rising manufacturing capacity in the country, more Vietnamese people are trying to sell their products on their own. And amid the trend of ecommerce this year, Vietnamese ecommerce sellers are emerging.
According to Amazon, there are over 100,000 Vietnamese sellers selling on its marketplace. Many of them have experienced a surged sale this year. For instance, Sea Grapes Vietnam, a company that sells sea grapes on Amazon, saw sales rise by 300 percent when the company participated in the Black Friday and Cyber Monday promotions for the first time this year.
Some additional information for you: the best-selling items are high-demand products like kitchenware, sports gear, and house decoration items.
Amazon sees a huge potential in its Vietnamese Amazon sellers. Eric Broussard, Amazon's vice president of international marketplaces and retail, said Vietnam is a country with strengths in manufacturing and many good sellers.
Plus, Amazon Global Selling unveiled a team in Hanoi to further help local Amazon sellers. The company has also launched a Vietnamese version seller information center to better assist its Vietnam sellers. The company will onboard more teams or Vietnamese versions to its Vietnamese seller in the future.
Follow the link below to learn more about Vietnam's rising in manufacturing.
Pandemic, trade wars accelerate Vietnam's rise as world factory – Emma Connors, Financial Review
---
We're constantly scanning the web for top manufacturing stories and news. If you'd like to submit an article for consideration for our weekly Best in Manufacturing, send us a message and let us know