1. Go for the One-on-One
Factory visits and other supplier interactions in China virtually always come in groups. Chinese management would, in nearly all cases, prefer to have a team of their staff members meeting with the client all at once, as they will feel that this structure will naturally hold those staff members accountable to their organization's best interests.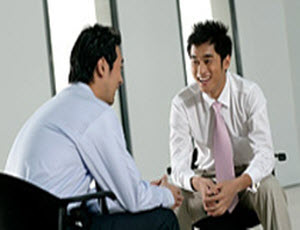 The Chinese staff members themselves are also more comfortable in groups, as their society and understanding is historically more collective, and they do not want any action or decision to stick out as one made independently.
But this collectivism does not work in your favor.
If you want to know the real scoop on a particular project, or a supplier's financial situation, go for the one-on-one.
Your Chinese counterparts will be much more likely to divulge to you sensitive information when you have them away from their team. Furthermore, spending time with the Chinese individually will allow you to form a bond and secure a personal friendship. It's not unlikely that, as your friendship becomes stronger, your friend will start to become your biggest proponent when discussing matters with their team that are related to your project.
In many cases they may actually prefer to meet with you one-on-one, since they would never speak their minds with others around. So if you get the feeling that someone wants to speak to you, work quietly and politely towards a private meeting.
2. Don't believe the impossible
Based on their cultural background and education, it is virtually impossible for the Mainland Chinese to tell you "no".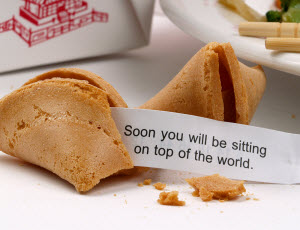 This is not to say that in the Western world we don't naturally prefer to tell our clients the most ideal outcomes that will result from following our advices. But let's just say that the Chinese have a less-developed concept of "under-promise, over-deliver". In fact, in many cases, what ends up happening is "over-promise, under-deliver".
The Chinese are naturally conflict averse. Telling you that something is not possible, and the possible reaction it will provoke on your end, will make them feel uncomfortable. And so they will just not do it.
If the pricing seems too good to be true; if a production lead-time seems impossible, and if a deal seems totally unrealistic…it is.
In this kind of situation you are much better off recommending an alternative that you know is attainable, giving your Chinese partner a polite "window" to exit from his unrealistic promises.
Both of you will end up in a better position.
3. Don't feel as though you must drink and dine every night
You've probably heard over and over about the importance of building strong relationships with the factory staff, and how going out to dinner and drinking with them is a big part of that.
That's true.
But it's also true that you do not need to do this night after night if you are on an extended stay in China with one supplier. And if you are going to be with your supplier during both lunch and dinner times, it's not necessary to go to both meals, unless you really enjoy doing so.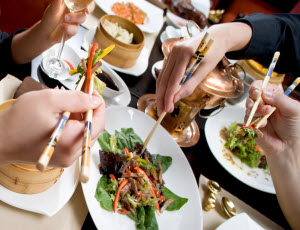 What you may not know about this cultural "requirement" is that the Chinese generally feel OBLIGATED to invite you to every meal, and also nightly entertainment, while you are visiting with them. Not doing so would be downright rude in Chinese culture.
Our recommendation, if you plan to visit a supplier over a number of days, is to pick one night for dining and entertaining, and let the supplier know in advance that you are reserving that night to party with them. It's perfectly acceptable to say that on other nights you have "something else to do", and you will not be asked to explain what "other things" you actually have.
In fact, although your Chinese partners will likely initially try to push you to attend more dinners and activities with them (since pushing you to do this is very polite in their culture), once you have made it clear that you cannot attend outside of the schedule which you have already arranged for them, they will not take offense. Be aware that you don't need to feel uneasy about politely refusing an invitation, and this represents one of the cultural traps in China.
4. Never accept ambiguity as normal
The lack of a respect for details and consistency in both communications and manufacturing is a constant source of frustration for Western buyers.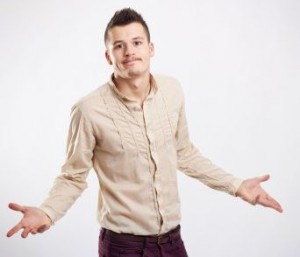 But you should NEVER settle for any kind of ambiguity in your projects in China as simply the Chinese "way of doing business".
The most successful companies that buy from China create frameworks for their transactions, including QC Checklists and Factory Audits, ensuring that every detail is discussed, transparent, documented and followed.
Ensure that every detail and expectation you have for the project is clarified in writing and has been accepted by the Chinese party. Although it may feel like you need to push relentlessly to get every detail clarified and confirmed by your partners, there is no harm, and no shame, in doing so. And failure to do so is one of the major breaking points for Chinese-Western manufacturing deals.
5. Don't underestimate the relationship
I know you have heard it before. Underestimating the power of relationships represents one of the major cultural traps in China.
But it's time to really understand the meaning of building a true friendship with a supplier in China and reap the rewards.
Relationships are everything in China, and you should take every possible opportunity to build a friendship with the factory, especially with the factory owner. Now we do mention above to avoid feeling that you must eat and drink with the factory for every meal, but finding creative ways of building a relationship with the factory is the golden key to getting anything done in China.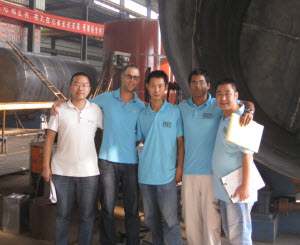 This means inviting the factory owner to your home country, entertaining THEM, going on hikes, meeting their families, giving their kids internships at your company…seriously, whatever it takes.
The Chinese have been taught literally from birth that friendship comes before business, and that no request, from a friend, should be turned down.
The power of "the boss" in China is far beyond the kind of power a CEO has in a company in the Western world. Just like their society, when the leader has spoken, and has stated the result which they require, their organization will move mountains to make it happen.
The easiest way to get that kind of support for your project is by becoming true friends with the factory owner.
Conclusion
Let's briefly recap these five cultural traps in China to look out for on you next trip to the Middle Kingdom:
Remember that, whether you are meeting with a team of engineers of a Chinese factory or several staff members of a Chinese trading company, opt for a one-on-one meeting whenever possible. One person may be more inclined to divulge information in isolation, and if you can form a good relationship with him or her, they may become more helpful to you in the future.
Don't believe any outrageous claims or promises. As the saying goes, if anything surprises you as being too good to be true it probably is.
Don't feel like you need to be wined and dined by every Chinese person with whom you do business. It's part of their culture to be generous hosts, but they can forgive you for not wanting to overindulge.
Never leave room for interpretation in your dealings in China and always make sure to be clear about every detail of your expectations.
Lastly, remember that relationships are VERY important in China. Work to develop a close relationship with the person in charge. Whether it's a factory owner or Chinese business partner, maintaining a friendly disposition can do wonders in your dealings with them.
Keep these five pitfalls in mind and your next trip to the Middle Kingdom promises to be a smooth one.