This week in Best in Manufacturing, learn about drones in manufacturing, composite materials, carbon nanotubes, creative lean manufacturing, and warehouse-focused startups!
Best in Manufacturing – September 11, 2016
Each Sunday, we publish a list of top articles and other content related to manufacturing in areas like quality control, product development, supply chain management, sourcing, auditing and law.
1. Drones in manufacturing and supply chains
As you enter into a warehouse, you start to hear a faint hum. The farther into the warehouse you walk, the stronger the sound gets. You haven't walked into a giant beehive. You've walked into a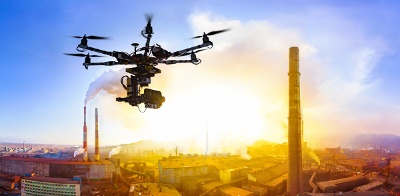 warehouse with drones.
They're not just a plaything for toy enthusiasts. And they're not all as big as the ones used by militaries across the world. Drones actually have a wide range of applications, including for manufacturing and supply chains.
Take Walmart, for example. The company is considering using drones in its warehouses to scan barcodes and help with overall inventory management. Instead of an employee going up and down in a forklift checking goods, a drone could do so in less time and at a fraction of the cost.
The potential for drones doesn't stop there. When deciding where to construct a warehouse or factory, companies frequently need to conduct extensive land surveying to determine where the best location is. On foot, this process is laborious and time-intensive. But with drones, the process is faster, arguably more accurate and could lead to better selection of a construction site.
The list goes on for where drones have use. In agriculture, energy, real estate and many other sectors drones can bring the benefits of an aerial view and impressive mobility into conversations and decisions. And what's best about this advantage is that it's only getting better as drone hardware and software progress.
If you'd like to learn more about drones and their potential, check out the article in the link below:
Using Drones to Improve Manufacturing and Supply Chain Capabilities – Steve Banker, Forbes
2. Composite materials forging ahead
When looking at an impressive technological accomplishment, some might overlook all the research and collaboration that went into it. In the case of composites, you should know that the FIBERS Consortium is an organization leading the charge for growing composites manufacturing in the United States.
It's composed of Iowa State University, Rensselaer Polytechnic Institute, the University of Delaware, the University of Massachusetts Lowell and the University of New Hampshire and is supported by the National Institute of Science and Technology (NIST) and the American Composites Manufacturers Association (ACMA).
After conducting several surveys, the FIBERS team learned a great deal about where composites manufacturing stands. The surveys revealed a few challenges facing the industry, notably:
Developing new and innovative manufacturing processes and a qualified workforce;
Reducing cost, cycle time and processing bottlenecks;
Promoting standardization and sustainability;
Reducing variability; and
Protecting corporate intellectual property and trade secrets
In addition to identifying challenges, the FIBERS team mentioned several concrete steps the industry can take to advance it, such as:
Demonstrating technologies necessary in automation and robotics, process sensing, monitoring & control and process simulation;
Developing and implementing robust predictive modeling, non-destructive evaluation and smart automation capabilities;
Encouraging the federal government to:

Increase funding to train both engineers and technicians in composites manufacturing; and
Provide long-term support for R&D activities to assist the U.S. composites manufacturing industry to be on par with foreign competitors
Future growth of composites industry
Not every importer will benefit directly from advances in composites. You're not likely to see, for example, a rubber chew toy infused with super-sophisticated materials. For these sectors, however, the FIBERS team mentioned great growth opportunities in:
Automotive;
Infrastructure; and
Aerospace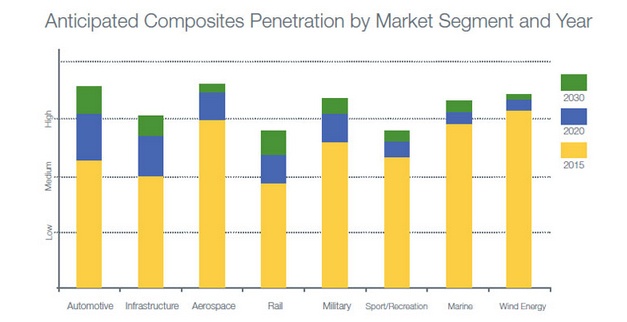 The authors mention that these sectors have the highest penetration of composites usage and demand and are most likely to advocate for its development. But only time will tell if an amazing breakthrough in composites adds another sector to the list.
If you'd like to read the full, in-depth report from the FIBERS team, check out the thorough article in the link below:
Plotting the Road Ahead – Dr. James Sherwood and FIBERS Team, Composites Manufacturing
3. Carbon nanotubes and wearable electronics
To some it may seem as if we've already integrated electronics enough into our lives. After all, smart phones, computers, hearing aids, smart glasses and other amazing products have wiggled their way into how some of us operate daily. But really, this is just the beginning.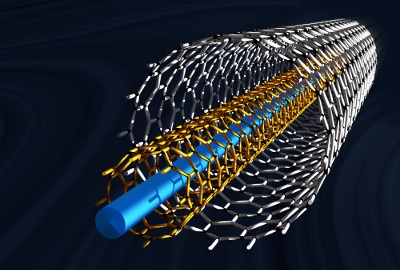 Aside from nanobots that enter your bloodstream to fight illness being in the works, there's been ongoing research into wearable electronics. So far, some potential applications include wearable touch panels and body sensors.
Carbon nanotubes provide a good shot at making these new products a reality. They're important because they're relatively flexible and go into transparent conductive films (TCFs), which serve as a material capable of being transparent and conducting electricity. The market for TCFs is projected to reach $1.2 billion by 2025.
An advantage that carbon nanotubes offer is that the cost to make them has plummeted as a result of the commercialization of products that use them, like water filtration systems. Although their price has fallen, the author mentions that it needs to decrease even further for carbon nanotubes to become truly viable for wearable electronics.
Despite the need for a little more progress, I'm beyond excited to hear that technology like this is under development and could make its way into manufacturing revolutionary new products.
If you'd like to learn more about carbon nanotubes, check out the article in the link below:
Are Carbon Nanotubes the Next in-line for the Manufacture of Wearable Electronics? – Taylor & Francis, Science Daily
4. Lean manufacturing with a creative boost
When people think of lean manufacturing, they rarely consider the word "creative". Most of the time, decisions revolve around hard data and where to eliminate waste. While data are certainly helpful, they're not everything. Alongside data, opportunities exist for colorful thinking to make an impact on manufacturing processes and efficiency.
The author mentions that in order to start getting creative with lean:
I tell my teams to imagine they have a blank slate and an open checkbook. Of course, most of us have anything but an open checkbook, but when you think creatively you cannot limit yourselves! That mindset of budget limitations stifles your creativity from the very beginning.
After all creative limits have been removed, teams need to imagine the absolute perfect state of a process. Once the best version of a process is conceived, making even just part of it into reality comes down to balancing cost, practicality and available resources.
For example, an employee might come up with an idea that'll solve every problem all at once. But if it costs $500,000 and takes 3 years to implement, it's not so helpful. Taking the best parts of that idea, however, and considering how to realize them bit by bit can lead to a solution that improves efficiency.
When you stop seeing things purely in black and white terms, you might notice an opportunity for leaner operations. No matter how far-fetched an idea might seem, indulging in it and sharing it with coworkers might lead to something great.
If you'd like to learn more about creativity in lean manufacturing, check out the article in the link below:
Creative Thinking Spurs Improvement in Lean Manufacturing – Steve Norsworthy, Assembly Mag
5. Startups bringing an upgrade to warehouses
It's not too common to hear about startups focused on warehouses. But just because you're not hearing about them doesn't mean they don't exist.
To those familiar with supply chains, warehouses might seem long overdue for improvement. But to the naked eye of laymen everywhere, they're just warehouses – what improvements are even possible in the first place?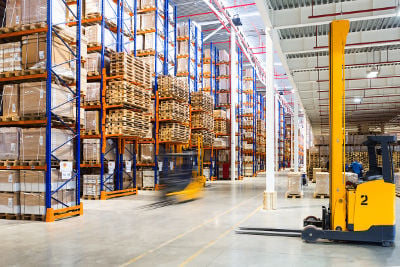 Thankfully, there are enough supply-chain-savvy individuals out there to band together to work on improving warehouses. Specifically, a host of entrepreneurs have come up with improvements in areas such as:
Warehouse & inventory management software: e.g. Temando, Peoplevox
Warehouse robots: e.g. Seegrid
Worker wearables: e.g. GetVU, Atheer, XOEye
On-demand warehouse space: e.g. Flexe
And more!
These new products and services can help importers and companies of all sizes manage their supply chain with flexibility. What might've once been a hassle, unthinkable or just outright impossible might now be possible thanks to the pioneering work of creative entrepreneurs.
If you'd like to learn more about the ways some companies are upgrading warehouses through technology, check out the article in the link below:
Tech StartUps that Will Transform Warehousing – MH&L Staff, Material Handling and Logistics
---
We're constantly scanning the web for top manufacturing stories and news. But if you'd like to submit an article for consideration for our weekly Best in Manufacturing, send us a message and let us know.