In this week's roundup, let's learn about shopping habits in the ecommerce era, growth of Chinese manufacturing, and the importance of sustainability for business.
Best in Manufacturing – November 03, 2020
Each Tuesday, we publish a list of top articles and other content related to manufacturing in areas like quality control, product development, supply chain management, sourcing, auditing and law.
1. Ecommerce is the new normal that reshapes shopping habits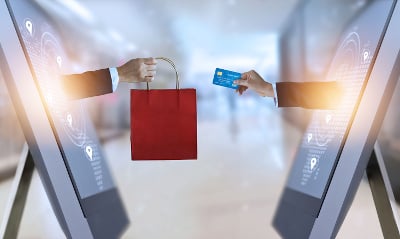 Nowadays, ecommerce has been more popular than ever. Due to the pandemic, people have been shopping online to avoid the risk of being infected. In the U.S. alone, the ecommerce sales up until the third quarter of 2020 increased 32.4 percent year-over-year. An impressive figure.
By the end of Amazon Prime Day 2020, deal-hungry consumers helped Amazon reach a 36 percent sales surge. More people are subscribing to ecommerce sites' membership programs for more discounts and convenience. Deloitte estimated that the coming holiday sales will rise from 1 percent to 5 percent.
According to eMarketer, the proportion of ecommerce in total retail in the U.S. is increasing steadily year by year. The rage of the pandemic has further sped up this process. The forecast for the growth rate of ecommerce sales increased more than 10 percent after the pandemic sweeping the world.
John Donahoe, CEO of Nike, told analysts last month:
We know that digital is the new normal. The consumer today is digitally grounded and simply will not revert back.
Ecommerce market is rapidly expanding in China
Not only in the west, ecommerce has been skyrocketing even more on the other side of the globe in China too. Chinese people love shopping online and they know they can get almost any legal item. An advanced logistics network enables the efficiency of delivery and attracts more consumers to buy online.
How large is the ecommerce market in China? Let's take China's Singles' Day Sales for example. Singles' Day Sales was first brought up by Chinese ecommerce Alibaba in 2009 to promote its sales. This shopping event has now become the single-biggest shopping holiday in the world.
In 2019, according to Alibaba, the gala's online sales touched $1 billion in 1 minute and reached $12 billion in 60 minutes. In 24 hours, total sales hiked $38 billion. In comparison, Amazon Prime Day sold $7.16 billion worth of goods in 2019.
What's more, a new promotion method, livestreaming, is rapidly fermenting China's ecommerce sales. This year, only in the pre-sale activity on October 21st, participants doubled compared to last year and the total purchase deposits reached $105 million. Alibaba expects this year's sales to easily surpass last year's.
Henrik Saetre, head of growth at Chinese advertising platform AdChina.io., said:
There is strong optimism in China, as it is perceived to be winning the fight against COVID and society is protected. And to celebrate, consumers are definitely ready for some retail therapy.
Why is ecommerce quality control important and how to do it?
For all businesses, quality control is important whether you sell online or physically. In the era of information explosion, any negative news will spread quickly among consumers. Once a quality problem appears and spreads, your brand reputation will be damaged and a large number of potential consumers might be affected.
To avoid such quality issues and reduce future risk, quality control at the manufacturing stage is essential. With quality control, you can have more control over your supplier and your products. You can detect existing quality issues at an early stage to have them corrected before shipment.
Here are some best practices for ecommerce quality control:
Conduct a factory audit.

A factory audit will help you choose a qualified supplier. An audit can investigate things like factory facilities, workforce, certifications, etc. The results can tell you if this supplier is right for your products.

Manufacture with an approved sample.

An approved sample reflects your requirements. It can help your supplier better understand your standards before they start to do mass production.

Perform ongoing testing. Quality control is an ongoing process that you'll need to stay on top of as long as you are doing business. Ongoing tests can ensure your product quality is up to standards and meets specifications.
Follow the link below to learn more about how ecommerce changed consumers' habits.
Beyond Amazon Prime Day: 4 ways e-commerce has shaken up the retail industry over the past 5 years – Lauren Thomas and Melissa Repko, CNBC
2. Chinese manufacturing shows strong growth after having pandemic controlled
According to National Bureau of Statistics of China (NBS), China's gross domestic product (GDP) expanded 4.9 percent in the third quarter of 2020.
As the second-largest economy in the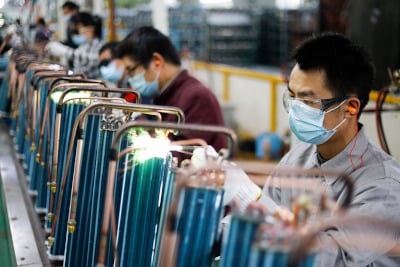 world, the growth represents the country's strong recovery from the COVID-19 pandemic. It can be seen as the product of China's strict lockdown, mass testing, and population tracking.
In fact, the 4.9 percent growth rate did not meet Bloomberg's early estimation of 5.5 percent. Louis Kuijs, head of Asia economics at Oxford Economics, said:
But GDP growth was lower than our forecast of 5.3 percent year on year, reflecting slowing infrastructure investment growth and lingering softness in corporate investment and consumption.
However, chief economist with Hang Seng Bank China Wang Dan emphasized that missing forecast does not mean China's economic recovery is hindered.
What's more, the International Monetary Fund (IMF) announced that China's economy would grow by 1.9 percent this year. This figure is a big upgrade of June's 0.9 percent forecast. Meeting the goal, China will become the only G20 economy expanding this year.
What aspects are supporting China's recovery?
The NBS released news introducing some main aspects that are recovering and supporting China's GDP growth:
Industrial production has accelerated. The largest

component within the industrial production, the

manufacturing sector, gave out a nice performance with 7.6 percent year-on-year growth in September. The growth is

especially rapid in the

high-tech manufacturing sector and equipment manufacturing sector.

Significant improvement in market sales. Ecommerce retail sales continued to experience a fast-growing speed. Sales of physical goods online reached $996 billion, accounting for 24.3 percent of total consumer goods sales.

The service industry is recovering steadily. Modern service sectors experience a better increase rate.

Reformation of the trade instruction keeps going. Imports and exports of goods turned from decline to increase.

The growth rate of fixed asset investment turned from negative to positive. The investment in high-tech industries and social sectors continued to rebound.
Find your right supplier in China
Finding a right supplier is the first step to the right products. But finding a qualified supplier is not easy, especially in a mass market like China. Here are some good qualities of a qualified supplier to help you find the right partner:
The ability to fix quality issues. Everybody makes mistakes. What's truly important is the ability to correct the mistake and avoid happening again. This should be

a key characteristic of a good supplier.

Production capability. This point is easy to understand: without the production capacity,

everything else is just on paper.

Expertise in your product type. There are various types of suppliers and an expert in your product type can better meet your requirements.
Cultural fit. The right supplier should share the same goal with you.

Fluent communication.

Effective communication can prevent a variety of problems and save your time and cost.

Cooperation with a third-party quality control team. Third-party quality control has become a standard requirement for most importers manufacturing in Asia.

Ethical compliance to laws and regulations. This is of great importance as any compliance issue might cause huge impact to your brands' reputation.
If you still have doubts toward your potential supplier, you can always have a professional third-party QC company conduct a supplier audit on your behalf.
Follow the link below to learn more about China's GDP performance in Q3 2020.
China GDP: economy grew by 4.9 per cent in third quarter of 2020 – Orange Wang, South China Morning Post
3. Sustainable: the inevitable future of business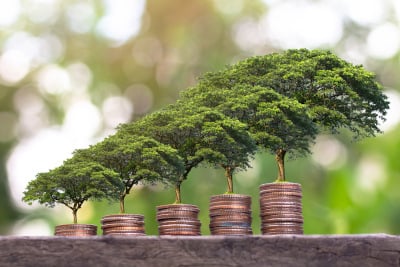 Sustainability has been a hot topic among consumers. With the spread of the environment protection concept, consumers will now choose more environmentally friendly brands and products. More consumers would like to learn what the is product made of and if there's a chance to give it a second life.
Conscious consumer is no longer a rarity. Awareness of sustainability is now the norm and the norm has quickly become the standard for the "average" consumer. With Generation Z (Gen Z) growing up and becoming the mainstream of our consumption, their shopping habit is the future trend to follow.
According to a 2019 consumer research, 82 percent of Millennial and Gen Z consumers said they would switch to a natural product with comparable results. Furthermore, 77 percent would switch to a sustainable product when the product efficacy was the same.
The answer is clear: sustainability has turned from a caring idea to a business essential.
Leading brands are already on it
Perceiving the momentum, leading brands in the industry have begun to shift to multiple aspects to sustainability. From sourcing, manufacturing, to packaging, every step has the room to be "greener".
For the fashion industry, sustainable sourcing is now a must-have. For example, H&M is on its way to use 100 percent recycled or sustainably sourced materials by 2030. It is also running a Sustainable Impact Partnership Program (SIPP) to evaluate its suppliers.
Toys can be more sustainable as well. It's estimated that 90 percent of toys on the market are plastic. But toy brands are working to reduce the use of plastic in their toys and toy packaging. For instance, famous toy block manufacturer Lego has announced to make some of its blocks from "sustainable, plant-based" plastic.
Another well-known toy manufacturer Hasbro is changing its packaging to be more sustainable. In August 2019, Hasbro announced its plan to phase out all plastic packaging in its new toys by the end of 2022. Hasbro's toys will still be made from plastic for now but the company has been expanding its toy recycle program in France, Germany and Brazil.
Catching up from the upstream supply chain
If your business is new to the sustainability field, now is the best time for you to start.
Before manufacturing, you can conduct an environmental audit (EA) to ensure your suppliers are environmentally responsible. During an EA, the auditor will visit your supplier's factory and check if the factory is compliant with ISO 14000, local environmental laws, and regulations.
Then, you can choose sustainable materials that are recyclable for manufacturing. Recyclable material can sometimes cost more than ordinary ones as it requires extra processes. But in the long run, you are building your brand's reputation and saving the earth.
Additionally, you can run a recycling campaign for your products if possible. This type of campaign can give your products second lives as well as build a sustainable brand image. It can also help to create a tighter bond between you can your customers: you are not doing a one-time deal as your customers can go back to you to recycle.
Follow the link below to learn more about why consumers are now valuing sustainability more than ever.
The conscious consumer is linking brands' business security to sustainability – Composed Creative, Glossy
---
We're constantly scanning the web for top manufacturing stories and news. If you'd like to submit an article for consideration for our weekly Best in Manufacturing, send us a message.