In this week's roundup, learn about the ecommerce sales in the last holiday season, recalls due to benzene contamination, and why is Vietnam a global manufacturing hub.
Best in Manufacturing – January 11, 2022
Each Tuesday, we publish a list of top articles and other content related to manufacturing in areas like quality control, product development, supply chain management, sourcing, auditing and law.
1. Ecommerce Soared in Last Holiday Season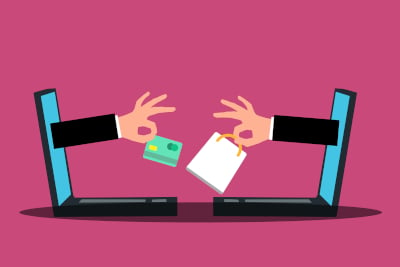 After another year of fighting the COVID, people around the globe are enjoying the holiday and embracing the new year. Many of them are making more purchases to reward themselves and preparing a gift for their family and friends. And with their new-formed shopping habit, which is buying online, the ecommerce sales performed well in the last holiday season.
According to a report by Mastercard, U.S. retail sales increased 8.5 percent from the first day of November till Christmas day. Meanwhile, U.S. ecommerce sales surged 11 percent on the same holiday period.
The report pointed out that ecommerce sales accounted for 20 percent of the total retail sales. And as more customers are getting used to this easy & cozy shopping mode, this part of sales will continuously be growing.
Steve Sadove, the senior advisor for Mastercard, said in a statement:
Shoppers were eager to secure their gifts ahead of the retail rush, with conversations surrounding supply chain and labor supply issues sending consumers online and to stores in droves.
What are the ecommerce trends this year?
As the COVID has reshaped customers' shopping habits. And those habits will keep changing to cater to the new needs. Ten years ago, who would foresee that most people can fulfill the house with all kinds of products without even stepping out of the doorstep?
If you are already in the ecommerce marketplace or are about to start your business in the ecommerce world, you must be interested to see what the latest trends of ecommerce are. Here Forbes collected 5 Direct-to-Customer (DTC) ecommerce trends this year for your reference:
More players in the fields.

Previously, traditional retailers choose not to move to ecommerce first as they have huge investments offline. But moving forward more traditional retailers will get involved in ecommerce activities as well.

More product categories.

Aside from common product lines, the COVID has highlighted the demand for in-house sporting equipment and personal care products. Sales and demands of such product categories will keep growing and more product categories might emerge.

More tech-orientated customers.

With more and more ecommerce platforms, customers will choose the kinds of platforms that they prefer, normally well-structured and convenient platforms, with easy access using all kinds of devices.

More headless business mode — or hybrid headless.

DTC brands will choose more edge-enhanced experiences technology suppliers to support their business.

The returns can be the game-changer.

While some are selling out, some will be returned as there are always customers who feel unsatisfied. How to handle the returns and exchanges will highly affect the customer experience and their choice.
Ecommerce giant is working on the physical retail with unmanned shop
Meanwhile, ecommerce players are exploring their map as well. For example, ecommerce giant Amazon is looking to reshape the retail industry by entering the physical retail industry.
Though Amazon is not moving fast, its goal of catching up with traditional retailers is clear. After acquiring the Whole Foods Market in 2017, Amazon opened its first offline store Amazon Go in 2018 to trial its physical retail business.
Amazon Go aims to make physical retail easier. In an Amazon Go store, there will be no lines nor checkout, all customers need to do is download a free Amazon Go app, scan the code of the shop, then grab and go.
This is a brand-new physical retail business model and it can possibly revolutionize the industry. According to a survey on 1,000 U.S. recipients, 75 percent of them are very likely to shop in such an "unmanned shop". Also, 84 percent showed that they might enjoy more while shopping in Amazon Go store and 25 percent said they will pay more for not waiting in lines.
Although very revolutionary, unmanned stores are only in the preliminary stage. However, with the advancement of technology and updates in customer needs, unmanned stores may become more popular in the near future.
Click on the below link to learn more about the booming retail sales in the last holiday season.
U.S. holiday retail sales rise 8.5% as online shopping booms -Mastercard – Reuters Staff, Reuters
2. P&G Is Recalling Some of Its Products Due to Benzene Concern
Recently, household giant P&G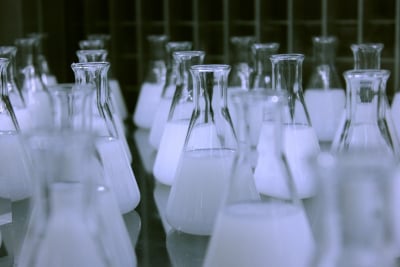 issued a voluntary recall on some of its products due to benzene concerns. The affected brands are some products within certain code ranges from Waterless, Pantene, Aussie, and Herbal Essences. For the details of those products, you may refer to the notice from the U.S. Food & Drug Administration.
So far there is no direct evidence showing that those recalled products are harming customers' health. However, some customers are worried about this "sell first then recall if any issue" business pattern. Isabel Brown, a consumer watchdog associate at U.S. PIRG, explained this concern:
Tests for benzene should happen before, not after, products end up on store shelves and in the hands of consumers. These are products that people use every day, and the health risks increase with prolonged use. Whether it's an ingredient that the manufacturer adds or not, the fact is that a known carcinogen keeps showing up in aerosol products. This can't happen again.
The public is getting aware of the benzene hazards
Benzene is a natural chemical found and can easily be absorbed, inhaled, or swallowed. It was widely used in the U.S., especially as an industrial solvent. Exposure to benzene is considered "a major public health concern" and can increase the chance of getting cancer.
These years, with more knowledge on benzene and its hazards, brands are reducing or casting the usage of benzene. Aside from P&G's recent recall, other brands have issued similar recalls on their products for the same reason as well, including:
Johnson & Johnson recalled 5 of its sunscreen products benzene was detected
Odor-Eaters recalled some foot sprays in aerosol cans due to benzene contamination
Bayer recalled some specific lots of Lotrimin and Tinactin foot deodorants for benzene concerns
Ensure your product safety by conducting lab testing
If you are the brand of a manufacturer who wants to ensure the safety of your products, like verify the ingredients in the product, what shall you do? For such requests, lab testing can be a good helper.
Lab testing is a rising way for quality control in multiple industries. Unlike other common quality control solutions like inspections and audits, you can't have lab testing done on the factory site — you will need to send your sample to a laboratory and get the result days after.
At AQF, we provide you with an efficient choice with our unique online lab testing service. Backed by WORMS SAFETY LABORATORIES, you can get access to a catalog of more than a hundred tests. Choose your target destination to apply different regulations, then all you have to do is book online and send your product sample to us.
By conducting lab testing with AQF, you can
Demonstrate the regulatory compliance with your products

Review all your reports and KPIs on one single platform

Ensure your product safety and customer satisfactory
Interesting to know more about our lab testing? CONTACT US today!
Click on the below link to learn more about P&G's recent product recall.
P&G shampoo recall is only the latest for benzene in spray products – Kate Gibson, CBS News
3. Why shall manufacturers choose Vietnam as their next production hub?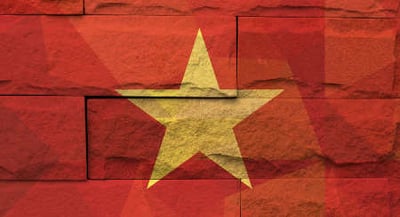 For brands and manufacturers, there are different regions and countries that match different needs and product types. For example, electronic brands are more likely to choose well-educated workers with higher wages, while fast fashion brands tend to choose from low-wage areas to reduce costs.
Among all those manufacturing locations, Vietnam has been a hot topic. Some may call Vietnam the "next China" as the manufacturing environment in Vietnam might be more "friendly" while manufacturing in China now requires more labor costs and official files.
Also, bordering China makes manufacturing relocation easier for brands who are moving out of China. So, what are the strengths of Made in Vietnam, and what makes it a global manufacturing hub? Let's find out!
An important part of the garment supply chain
Aside from Bangladesh, Vietnam is another major manufacturer of global apparel and footwear brands. Just open your wardrobe or shoe cabinet, find out the label, possibility you will see one label writing "made in Vietnam".
According to the latest figures from the World Trade Statistical Review 2021, Vietnam is now the world's second-largest exporter of readymade garments, exceeding Bangladesh and just after China. Made-in-Vietnam is making up 4.6 percent of all the garments selling globally.
Let's take the Japanese brand Uniqlo for example. Vietnam is the second-largest manufacturing hub for Uniqlo. This famous casual wear brand is sourced from 45 Vietnamese companies to sell in Vietnam and globally.
Aside from being a manufacturing hub, Uniqlo is valuing Vietnam as a market of big potential as well. In December 2019, Uniqlo opened its first store in Vietnam has opened 9 more since then. In the future, Uniqlo is expecting to open more stores in Vietnam for its young customer groups, rising per capita income, and growing middle class.
Plus, Vietnam is also the major sourcing location for giant footwear brands including Nike and Adidas. Vietnam factories even account for 30 percent of Adidas' footwear supply globally.
Vietnamese factories' promise in the timing and quality
Despite the competitive labor cost, Vietnamese manufacturers are also investing more in technology to meet the rising needs of their partners.
Even during the COVID disruption, Nike didn't re-allocate any of its orders placed in Vietnam. Mr. Vu Duc Giang, Chairman of the Vietnam Textile and Apparel Association explained that it was because Nike didn't find another qualified alternative to replace Vietnam. He also emphasized that only when the to delivery pressure is too high will a famous brand move to other options.
Vietnamese factories also cherish their reputations much. While the production process was delayed due to the COVID shutdown, some factories were willing to arrange more costly shipping methods to ensure their scheduled delivery time.
Additionally, Vietnam's Free Trade Agreements including CPTPP or EVFTA is also a good selling point for brands who are looking for manufacturing locations.
Click on the below link to learn more about the benefits of manufacturing in Vietnam.
Vietnam seen as manufacturing hub for global brands – Saigon Investment, Saigon Online
---
We're constantly scanning the web for top manufacturing stories and news. If you'd like to submit an article for consideration for our weekly Best in Manufacturing, send us a message and let us know