In this week's roundup, learn about the new technology that turns plastic into fabric, how is wearable technology is protecting PepsiCo workers, and the automation trend in the packaging industry.
Best in Manufacturing – March 30, 2021
Each Tuesday, we publish a list of top articles and other content related to manufacturing in areas like quality control, product development, supply chain management, sourcing, auditing, and law.
1. From plastic to fabric: how are industries fighting plastic waste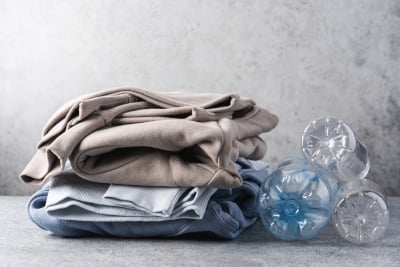 Invented in 1907, plastic has become an important component of our daily life. We can barely name a product that is made totally without plastic. But in the meantime, plastic waste is becoming a bigger question to the environment due to its difficulty to decompose characteristics.
To save our earth from plastic waste, industries are inventing methods to recycle plastic waste and give them a second life. Recently, scientists announced that they can now make fabrics from polythene to reduce plastic pollution.
Polythene is the most common plastic in use today. By the new technology that makes used polythene to fabric, a large percentage of plastic waste can have a chance to be recycled and reused. Dr. Svetlana Boriskina, from the research team at the Massachusetts Institute of Technology (MIT), said:
You can go literally from trash to a high-performance garment that provides comfort and can be recycled multiple times back into a new garment.
How is this new fabric?
According to DR. Svetlana Boriskina, the fabric made from plastic waste can be more sustainable than nature fabric. And, it has a wide range of applications, from simple sportswear to high-end fashion.
Unlike traditional polythene, this kind of new fabric allows water to escape, making it more comfortable to wear. Also, the researchers stated that the fabric is even less damaging to the environment than common fabric like wool, cotton, linen, silk, nylon, and polyester as it can be washed in cold water.
Additionally, before re-making the plastic waste to fabric, manufacturers can dye it in different colors to make the garment in different colors. And since the fabric is made up of polythene only, it can be recycled many more times.
Currently, this new fabric can be used to make sportswear like sneakers and leggings. In the future, researchers are expecting it to be used in more high-end areas, such as a high-performance space suit.
How can manufacturers reduce the use of plastic?
However, the implementation of new technology takes time and can be costly. For manufacturers, how to reduce the use of plastic and waste during the manufacturing process is a long-existing problem. Here we list some useful tips that might help:
Reduce the use of virgin plastic. If you can find an alternative to replace the virgin plastic that you are using, you will be reducing the use of virgin plastic and giving used plastic second life at the same time.

Try to influence the upstream and downstream of your supply chain. Gather more power within the industry to demonstrate the significance of using recovered plastic.

Find substitutions for highly toxic plastics, especially non-recoverable plastics. If your manufacturing requires plastic, try to use those "less-toxic" options to minimize as much harm to the environment as possible.
What's more, manufacturers can expect the government to reach out with a helping hand. With the government's support, we might see more new rules and regulations on the use of plastic to improve the general industrial environment.
Follow the link below to learn more about the second life of plastic bags.
Plastic bags recycled into fabric to fight pollution – Rick Karlin, BBC
2. Wearable technology become the latest method to guard worker safety
Wearable technology has become a hot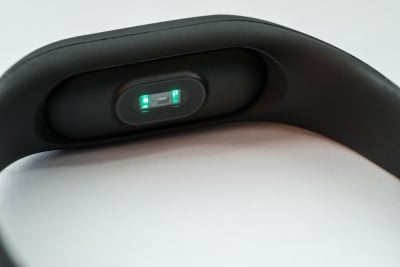 topic in recent years, and you might be familiar with it as well. Wearables are electronic technology or devices that can be worn on a body and track information on a real-time basis.
For example, products like fitness trackers and smartwatches have high popularity in the market.
And now, wearable technology has entered more industries and brings more convenience. Giant of food, beverage, and snack PepsiCo is now introducing wearable technology to its workers to make the working environment safer.
The devices that PepsiCo use are provided by wearable technology provider Kinetic. They are using wearable sensors mounted on workers' belts. The devices can automatically detect when a worker is assuming high-risk postures to avoid risk.
Sensing positions like bending, overreaching, or twisting, the device will generate a gentle vibration to alert the worker to adjust their behavior. Meanwhile, the devices will also transfer the information to its end database for further analysis. The management can take a deeper look at that information and improve workplace ergonomics based on this.
Wearable devices are changing PepsiCo's culture
Depending on PepsiCo's products, positions like lifting, twisting, and turning are inevitable. By using these wearable devices, employees will be the first to know the alert and it's up to them to change the behavior or not. Previously, they will also take instructions from their supervisors. The devices are helping employees to create a sense of ownership in their minds and body.
Wearable devices are promoting the relationship between the employer and employees. These high-tech devices are quietly changing PepsiCo's company culture. Cormac Gilligan, global vice president of environment, health, and safety at PepsiCo, said:
They (PepsiCo workers) like the device, and they want to wear the device. This allows us to engage with the employees in a way we haven't before.
Plus, such wearable devices can help to save the company's cost. With alerting dangerous postures in advance, there hopefully will be fewer chances that employees can get hurt and raise compensation. According to Kinetic, the implementation of their wearable devices can reduce up to 54 percent of the claim costs.
The Wearable Technology Market Has a Huge Potential
Along with the wider usage, the wearable market has now grown as a market with huge potential. As for now, the global wearable technology market size is valued at more than $32.63 billion. The market is expected to reach $588.7 billion by 2027 according to Market Watch.
Among the market, the fitness & sports segment is the dominator with a market share of over 40 percent in 2015. Especially wrist-wear products as they account for more than 45 percent of the total revenue in 2019.
However, eye-wear products and head-wear products are expected to have the most rapid development in near future, with a CAGR of 16.9 percent in the next couple of years. These products include goggles and helmets with displays. Google Glass, Microsoft HoloLens, and VISR Goggles are the leading products from now.
Hoping to learn more about this fast-growing technology? Follow the link below to learn more about how wearable technology is helping to ensure worker safety.
Wearable Technology Bolsters Worker Safety – David Miller, Automation World
3. Packaging industry is embracing automation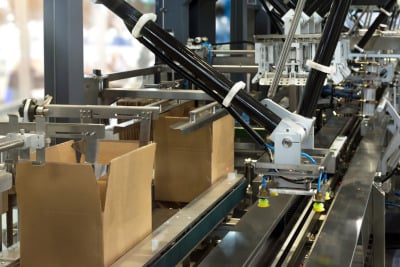 There is no doubt that industrialization has changed the course of human development. And with the deepening of industrialization, people are realizing the importance of automation. Automation allows manufacturers to be more efficient and can put human resources in more useful places.
And the pandemic has further accelerated this process. Alicemarie Geoffrion, DHL's vice president of packaging operations in North America, said:
Everything we talked about before COVID just became accelerated. If you have an operation that is heavily reliant on labor and something like COVID occurs, you have a weak link in the supply chain.
Automation is of special importance in the packaging industry as packaging requires continuous and repetitive work. And as for now, 67 percent of the brand manufacturers have increased automation for their end-of-line operations. according to an October report on Secondary Packaging Trends.
And there is still room to expand the automation. About 85 percent of the manufacturers are willing to further improve their automation level. Geoffrinon added:
Automation is certainly a necessity going forward, as this transition from brick and mortar to e-commerce balances out that channel delivery.
Some retail stores are cutting packaging to reduce waste
Aside from automation, the pursuit of sustainability is also increasingly evident in the packaging industry. As one of the biggest "consumers" of packaging, retail stores are moving to reduce packaging and turning to sustainable material.
In early 2019, Walmart announced its strategic plan to reduce plastic packaging waste. The plan included several initiatives including achieving fully recyclable, reusable, or compostable packaging for private brands by 2025.
Walmart's plan is expected to impact more than 30,000 SKUs and the retailer is encouraging brands to follow its lead to become more sustainable.
Also, according to retailer Aldi's press release, it will replace all of its exclusive packagings with reusable, recyclable, or compostable material by 2025. This project aims to cut back Aldi's packaging by 15 percent.
Meanwhile, Aldi is working on removing excess plastic from its packaging. The retailer is tagging these packages to encourage people to recycle them. The retailer is also aiming to eliminate the use of Styrofoam from its product packaging by the end of 2021.
Sustainable Packaging Trend in the Cosmetics Industry
The trend of sustainable packaging is also getting more popular in the cosmetics industry. Cosmetic brands are also seeking sustainable packaging for their products to reduce waste. Here is some sustainable packaging in the cosmetics industry that can be inspiring:
Paper-based tube by L'Oréal: this kind of paper-based tubes can replace most of the plastic in the previous packaging. The tubes are much easier to

decompose and are much more friendly to the environment.

Recyclable black plastic bottle by Unilever: this new type of plastic can be detected by infrared light to reduce the harm to the earth. Unilever has shared this technique within the industries to further create a more sustainable market.

Melt-able toiletry bottle by post-graduate student Mi Zhou from the University of Arts London: this kind of bottle is made from soap and beeswax. It is waterproof and can prevent inside liquid from leaking. It can be totally melted away once used.
In the future, brands and manufacturers will pay more attention to invent sustainable packaging to cater to the trend. And customers will be seeing more recyclable products on the market.
Follow the link below to learn more about the packaging industry.
Packaging automation hits fast track in 2021 – Jen A. Miller, Supply Chain Dive
---
We're constantly scanning the web for top manufacturing stories and news. If you'd like to submit an article for consideration for our weekly Best in Manufacturing, send us a message and let us know