In this week's roundup, learn about the port congestion in China, American Eagle's update in supply chain, and the chip shortage.
Best in Manufacturing – June 22, 2021
Each Tuesday, we publish a list of top articles and other content related to manufacturing in areas like quality control, product development, supply chain management, sourcing, auditing and law.
1. Have Your Products Been Affected by the Port Congestion in China?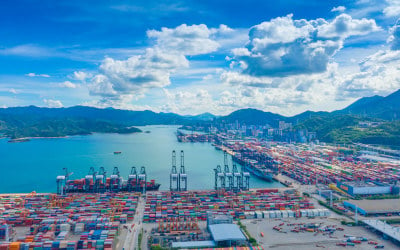 As the largest manufacturing country in the world, China owns 34 major ports that ship countless containers out every day. Many importers and exporters highly rely on those ports to ship their goods out of this Giga factory.
Among all the Chinese ports, Yantian Port that located in the southeast corner of China is very important. Yantian Port is the third busiest port in the world with around 100 vessels calling weekly. Most of the goods manufactured in the Pearl River Delta are shipped from Yantian Port to target markets all over the globe.
But recently, your goods shipped from Yantian Port might experience a stuck there. In late May and early June, some dockworkers at Yantian Port were found as confirmed cases of COVID-19. To prevent further spread, the port is partially closed. Some laborers are under quarantine measures and caused labor shortage.
Further, the "Health Code" is preventing truck drivers from shipping containers to Yantian Port. It an online QR code showing citizens' travel records so people can know if they have been to "COVID areas". If you have ever been to somewhere near a confirmed case, your code will turn yellow to remind the relevant staff and restrict your activities. Many drivers that ship containers to Yantian Port will choose to reject any order that goes to Yantian Port to avoid being infected or restricted.
The congestion will last longer
Early in March, global container shipping was seriously affected by the accidental blockage of the Suez Canal. And now the congestion at Yantian Port is making the air tense again. As of the second week of June, there are more than 23,000 containers waiting to be exported at Yantian Port.
According to a warning by leading container line Maersk in early June, the congestion and delays will last longer than expected to 14 days. And during this period, the operation level in the eastern area of the Yantian Port can remain only 30 percent of the normal level.
Staff working closely to the port released that though the virus situation is not very severe, the port can only back to fully operational when there is no risk:
The local government is paying great attention to the disinfection measures at Yantian, as right now is the busiest season for exports and Yantian is one of the biggest transportation hubs for European and American lines.
As for now, the shipping firms and the Chinese authorities have advised vessels to divert to other major ports nearby. Shenzhen's west port and Guangzhou's Nansha port are good choices for the short distance from the Yantian Port.
How is your products' situation after a "long waiting"?
Chances are that your products are stuck at the warehouse due to the congestion at the port. And since it's still unclear when will the shipping chain back to normal, you are not sure about your products' situation at the warehouse.
Will there be too moist for my electronic circuit? Will there be bugs making holes on my chair? No worries, an inspection can help by being your eyes and ears remotely.
Even though you might have already conducted an inspection of your stock before, it's worth conducting again in this particular case. Working with a professional third-party quality control company, you can send your special checking points to your quality control partner to have a "full scan" of your products.
Plus, you can conduct a Container Loading Supervision (CLS) to ensure your goods are handled correctly when loading the container. During a CLS, the inspector will check several points including the container condition, shipping marks, and the quantity of the loaded products. The inspector will also check the labeling and the documentation of your products to ensure your shipment won't be blocked at customs.
After these quality control assurances, your products are all set to go.
Follow the link below to learn more about the Yantian Port congestion in China.
Major shipping firms warn of worsening congestion at China's Yantian port – Reuters staff, Reuters
2. American Eagle updates its supply chain for faster delivery
For most retailers, the delivery time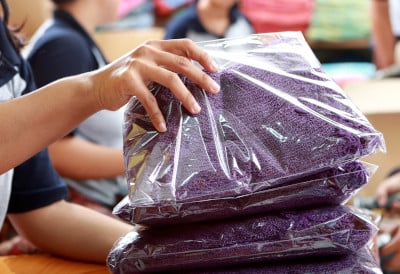 is highly related to customer satisfaction rate. And the delivery time has become an important benchmark for customers when choosing a brand: no one would like to wait forever for a package.
As a result, brands are developing ways to improve their turnover time. Apparel brand American Eagle Outfitters recently achieved this goal by updating its supply chain.
According to American Eagle, the major move that attribute to the improvement was multiple regional distribution centers opened during the last quarter. With those regional hubs, American Eagle is now able to reduce the SKU at the stores since they can send out packages from the hubs. The delivery time is now 1.5 days faster compared to Q1 2019.
And meanwhile, the stores can keep their focus on the "most productive styles" to attract more walk-in prospects. As for now, the distribution hubs are working in Boston, Los Angeles, Chicago, and Jacksonville, Florida. In the near future, the brand will consider more such hubs according to the demand.
American Eagle is seeking more "flexibility"
With more distribution hubs under operation, the garment retailer is now starting to note the benefits brought by the hubs. For instance, the stores can keep less inventory and a higher turnover rate. Meanwhile, the shipping cost for the brand is lower since they are sending out the packages from a closer distance. Michael Rempell, COO of American Eagle Outfitters, said:
We've replenished stores much faster. We shipped to customers about two days faster. We reduced our delivery costs, because our e-commerce shipments were coming from local markets, in some cases, using regional carriers.
However, those distribution hubs will increase the facility cost and inventory cost. How to set the best location of the hubs, what is the ideal size of the hubs, and how many hubs shall be set up will be remaining questions for brands who are updating the supply chain with such hubs. Regarding these problems, American Eagle said the brand is seeking more "flexibility" in its inventory.
As for now, Rempell didn't specify what will be the brand's next move on the supply chain transformation. But he pointed out that the return issue might be the next problem to be solved., since returns are a sustainability challenge for brands like American Eagle that offer free returns.
A lesson from garment giant: proximity sourcing works
In this fast-changing era, an update on the supply chain is what most brands & retailers will apply, or at least think of. The update is more needed for garment brands under the COVID: exchanges and returns are more regular for garments as the piece might not fit when trying at home. Those shipping and returns can be such a burden to the supply chain but a giant in the industry is solving it with proximity sourcing.
Inditex, the parent group for famous brands including Zara, Massimo Dutti, and Oysho, is a successful case in supply chain transformation. And Inditex's sourcing, logistics, and distribution set-up is a pillar of the retailer's success.
Operating in the fast fashion industry, Inditex must generate new designs at a fast speed and send them to customers' hands in a short lead time. But unlike other players in the garment industry, over half of Inditex's products are made in nearby locations like Spain, Portugal, Morocco.
All the finished products will be shipped to Spain and distributed from Spanish warehouses. And this helps Inditex to source 60 percent of products within few weeks, while this figure for most European fashion retailers is only 20 percent to 25 percent, said Anne Critchlow, an analyst at Societe Generale. She commented:
This is particularly important in volatile trading situations, whether the volatility is caused by weather, the economy or a pandemic
Ship all the products to one location and then distribute them only from there might not be ideal for other retailers. But the idea to source as near as possible can be enlightening across the industries.
Follow the link below to learn more about how American Eagle offers a more efficient delivery.
American Eagle cuts SKUs, speeds delivery with supply chain transformation – Matt Leonard, Retail Dive
3. Chip shortage might last and affect related industries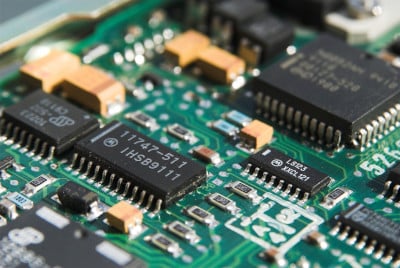 The computer chip, or chip in short, is like the soul of many products. It's an integrated circuit that comprises the processing and memory units. Chips are widely used and are essential to many products including automotive, digital cameras, games consoles, laptops, and televisions.
Further, affected by the COVID, the global demand for electronics devices is surging and so is the demand for chips. The world's chip makers are already overwhelmed by the sharp increase in demand. And now the crisis about chip supply is estimated to last. Flex, the world's third-biggest consumer technology product manufacturer, warned that the chip shortage will last for at least another year.
Lynn Torrel, Flex's chief procurement and supply chain officer, said that the demand is so strong, but the manufacturing gap is getting bigger:
With such strong demand, the expectation is mid to late-2022 depending on the commodity. Some are expecting [shortages to continue] into 2023.
Also, since the unbalanced supply and demand is making the chip supply chain vulnerable, any seemingly small problem can cause a serious effect. For example, even days of lockdown in chip manufacturing areas can result in a month-length shortage.
Companies are changing their sourcing methods
Not only the virus situation is affecting the production and shipping of the chips. Some unexpected crises are worsening the situation: the extreme cold in Texas in February forced chip factories to close, the blockage at the Suez Canal further slowed down the shipment, and the accidental fire at a large chip factory in Japan ruined many chip storage.
During the shortage period, the manufacturers have to scale back production, reject some orders, or furlough staff to keep the budget. But these can't be long-term plans. Some companies are changing their sourcing methods to reduce the reliance on the existing supply chain.
For instance, some are paying in advance to ensure the supply can meet the demand for future orders. Some even considering buying a chip manufacturing plant directly to secure its usage. A leading company in electric vehicle Tesla is set to purchase a semiconductor plant just to make sure Tesla cars have enough chips to install.
Ensure you are sending high-quality products to your customers
Normally, the products that install chips are high-tech electronic products with many functions. They are generally expensive, and the customers might have higher expectations for this type of goods as they think they have paid a high price.
The workmanship of such products should be good, generally looking fine with no defects. All the functions should operate properly, and the chip should process and storage the information normally. But how to ensure you are sending high-quality products to your customers? An inspection can help.
Let's take pre-shipment inspection (PSI) for example. A PSI happens when the production is 80 percent to 100 percent ready. Conduct an inspection at this stage can help to identify the defects and problems on-site and have the factory re-work the products in a short time. It saves extra back-n-forth time if you find any problem only when your products arrive at the destination.
What aspects will the inspection help to check? Here we list some of the most frequently run tests and checks:
Hi-Pot test

Power consumption check

Earth continuity test

Memory size check

Full function test
Moreover, if you would like to have more control over your electronic product's quality, you can book lab testing to perform related electrical safety tests.
Follow the link below to learn more about the chip shortage across industries.
Chip shortage to last until at least mid-2022, warns manufacturer – Harry Dempsey, Financial Times
---
We're constantly scanning the web for top manufacturing stories and news. If you'd like to submit an article for consideration for our weekly Best in Manufacturing, send us a message and let us know