This week on Best in Manufacturing, a global ranking of manufacturing countries, how the craze for customizable products could be changing the manufacturing industry, how to prevent counterfeit goods in China, and more!
Best In Manufacturing – July 29, 2018
Each Sunday, we publish a list of top articles and other content related to manufacturing in areas like quality control, product development, supply chain management, sourcing, auditing and law.
1. How does your manufacturing country compare with others?
The Brookings Institution recently published their Global Manufacturing Scorecard—a list that ranks the manufacturing sector of countries worldwide. Their scorecard looks at five main factors that determine a country's ranking:
Overall policies and regulations
Tax policy
Energy, transportation and health costs
Workforce quality
Infrastructure and innovation
The countries that topped their charts included the UK, Switzerland, the U.S. and Japan. East and Southeast Asian nations that received a ranking were South Korea, China, India and Indonesia.
As expected, China ranked high in manufacturing output. The country has a manufacturing output worth US$2 trillion which accounts for 27 percent of their overall national output and 20 percent of the world's output. But China fell behind in rank for pro-business environment, corruption and costs of commodities like electricity and oil.
For the same statistics India scored quite a bit lower. Their cost of electricity and health care is high, but oil and natural gas are relatively cheap. They also lack stable internet access and R&D facilities.
Indonesia was near the bottom of every list with high costs, poor R&D, low labor productivity and lack of infrastructure. Congestion problems and logistics performance problems are restraining their manufacturing plants.
How to interpret these manufacturing scorecards
While these numbers may seem overwhelming at first glance, they're very informative for any company deciding where to manufacture.
The basic takeaway is that countries like Indonesia and India still have a ways to go to catch up to China. While India may have low labor costs, their lack of stable internet access makes technological advancements in factories difficult.
And though Indonesia may also have cheap labor costs, their large proportion of small and unproductive firms is dragging down their entire manufacturing sector.
Depending on what kind of product you're manufacturing and what you're looking for from your manufacturer, these numbers can tell you a lot. They can help you get a better understanding of each country's manufacturing sector and make a more well-informed sourcing decision.
You can find the full range of data at the link below:
Global manufacturing scorecard: how the U.S. compares to 18 other nations – Darell M. West, Brookings Institution
2. What the craze for customizable products means for manufacturers
The current shopping trend of millennials is customization. People want personalized smartphones, engraved jewelry and color-coded running shoes. The apparel industry is leading the personalization economy, but consumer electronics are not far behind.
A recent study done by Industry Week discovered that personalizers tend to be highly educated millennials with over US$1,000 of monthly disposable income. Exactly who you'd imagine would order a personalized smartphone.
The demand for customized products goes hand-in-hand with the demand to receive fast delivery. Over 60 percent of respondents in the study said they'd only be completely satisfied if the product arrived in three days or less.
The study also found that the drivers for personalization are product-specific. Within the electronics industry, customers typically want to modify things like storage capacity, processors and screen size. Electronics are generally more function-specific than products the apparel industry, which tend to be design-based.
The most important takeaway from the study was this: 60 percent of those polled said they'd be willing to pay more for the ability to customize their devices. There's clearly a market, and it's time for manufacturers to capture it.
Manufacturers adapting to meet personalization demands
In order to meet the three-day turnaround consumers are demanding, manufacturers need to go all-in. Too many manufacturers are reluctant to make the necessary changes or investments to automate the front-end of the production process. But this hesitancy is outdated.
Companies that are most eager to meet consumers' personalization demands are turning the greatest profit. And they're adopting a few key strategies, like using automation software integrated with connection manufacturing equipment to speed up prototype creation.
The commitment to meet consumer demands must come from leadership at the top. Once they're on board, a company can begin to assemble a group of digital decision-makers that can ensure their technology reflects this commitment.
For importers with customizable products, these features might be good to know when searching for potential suppliers. Make sure your manufacturer is just as dedicated to digitization and mass customization as you are. Read more about personalization in manufacturing at the link below.
Digital manufacturing and mass customization – Vicki Holt, Industry Week
3. Counterfeit goods in China: preventing and stopping them
China can often be a low-cost and reliable option for manufacturing. But it can also mean opening up your product design to the possibility of counterfeits. So here are a few ways you can prevent this and protect your intellectual property (IP).
How to protect yourself from copycat products
The usual method for protecting your IP design is to obtain a trademark. But in China this can take up to a year, and sometimes you can't wait that long. There are two things you can do in the meantime: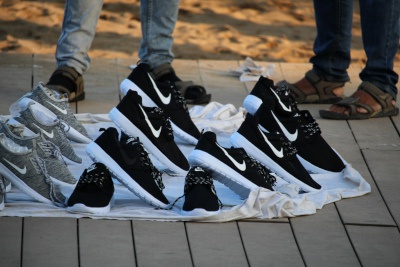 Protect yourself in the countries you're marketing your product to. If you plan on selling the product mostly in a single country—say, Spain—then secure a trademark for your design in Spain. This can prevent copycat products from entering these countries because it'll give Spain's Customs and Border Protection Bureau the right to seize them.
Register your trademark with China Customs. Chinese customs officials often cross-reference outgoing products only with the Customs database, not the Trademark Office database. This registration will typically take 3-5 months.
How to stop counterfeit production in China
If counterfeits are already in circulation, don't worry, not all hope is lost. There are still some steps you can take to shut down their production:
Pursue administrative or litigation relief in China. This could be a civil litigation in a Chinese court or even a criminal prosecution.
Figure out who's importing the counterfeit products. You may not be able to stop their production given China's complicated laws. But if you know which U.S. company is importing them you can shut it down from the importing side.
Sue for damages in a U.S. court. This won't always be effective because of the time limitations of the Hague Service of Process on Chinese companies. But it could help you seize funds or assets belonging to the counterfeiter.
Review official Chinese company records. You might be able to find information related to the perpetrating factory that can force them to stop production.
File your case with the International Trade Commission in Washington, D.C. (if you're a U.S. company). You can pursue cases filed under Section 337 without having to abide by the rules of the Hague Convention Service of Process.
Serve takedown notices on the sites selling your counterfeits. If you see your product for sale on a website, contact the site owner with a takedown notice. This will likely be the most time-efficient solution.
Read the full article at the link below.
How to prevent and stop counterfeits from China – Dan Harris, China Law Blog
4. Green energy in China and what it means for manufacturing
When news articles mention Made in China 2025 (MIC) they tend to focus solely on China's goal to improve the quality of their manufacturing sector. But they often omit the fact that MIC also seeks to give China the world's greenest economy.
Interestingly enough, developed and developing nations might be squeezing China out of manufacturing business. Developed countries offer more advanced technology and reliability, while developing nations offer cheaper labor. China is stuck somewhere in between.
In order to escape this squeeze, China is flooding money into four critical areas of R&D:
Artificial intelligence
Robotics
Automation
Sustainable technology
Last year China accounted for 31 percent of the world's industrial robot manufacturing, and officials now seek to reach 50 percent by 2020. They also represent 20 percent of global R&D spending, trailing only the U.S. at 26 percent.
Rather than build this new technology from the bottom up, China is taking an approach that may provide faster results. They're investing in market-leading robotics companies and building off their existing technology.
How R&D investment could change China's manufacturing industry
China is the world's largest carbon emitter, with almost twice the annual carbon emissions as the U.S. Although China has more than double the installed wind and solar capacity of the U.S., the country only produces 38 percent more electricity. Lower quality equipment, poorly chosen installation sites and long transmission distances are all likely causes for the inefficiency.
Though some forecasts predict China will see a large-scale loss of manufacturing in the next few decades, this data may suggest otherwise. China isn't going down without a fight.
Manufacturing costs may rise as factories invest in cleaner technology. And other countries may be offering cheaper labor. But green technologies and automation in China could lead to improved product quality and greater levels of sophistication. Read more about this ongoing change in the full article below.
The world needs a better strategy for dealing with China's ambitions in green manufacturing – Wal van Lierop, Forbes
5. China running FIFA production behind-the-scenes
With the FIFA World Cup finally wrapping up, it's time to look back on China's performance in the world's most-watched sporting event. China clearly didn't do much out on the pitch, but their work behind the scenes was admirable.
China's relationship with FIFA began in 1994 when Weiguang International Company in Guangdong Province first began producing FIFA products. They were the first to receive an official FIFA license to build accessories based on the World Cup Trophy. Many other companies followed suit.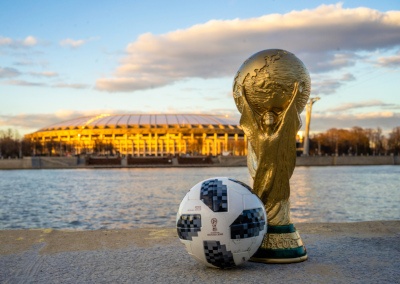 Becoming a FIFA manufacturer is no easy task. Their high standards and large-scale demands prevent any old factory from making their products. In fact, the competition to gain FIFA business has driven many companies in Guangdong to transform their manufacturing standards.
Chinese manufacturing of the African Vuvuzela horn in the South Africa World Cup of 2010 was a business miracle. But Chinese companies took home less than 5 percent of the horns' retail price, leading many to realize they needed to step up their game.
How Chinese factories adapted to meet FIFA standards
Shuoke Plastic and Metal Manufacturing Company was among the many companies that realized the need to improve their manufacturing business model. They were the first to develop an automated production line for FIFA footballs. Where production once required hundreds of employees, the new automated line only needed 20 workers to make 1,500 footballs a day.
"We cannot make copycat and knock-off productions anymore, but excellent and high-quality goods instead. We must produce a football that wins the praise of everyone in the world," says Shuoke director Wang Chong.
This sentiment aligns with the Made in China 2025 initiative to improve the quality of Chinese-produced goods. The initiative is clearly coming from the manufacturers as much as from the government.
China may not have brought home any medals from this year's games. But the country is just as involved as any other qualifying country—if not more so. To read more about China's involvement in the FIFA World Cup follow the link below.
Forty years of China's involvement in the FIFA World Cup – Liangyu, Xinhua
---
We're constantly scanning the web for top manufacturing stories and news. If you'd like to submit an article for consideration for our weekly Best in Manufacturing, send us a message and let us know.