If you are a business owner who sources from China, you must have heard about the Chinese New Year (CNY), also called Spring Festival and Luanr New Year, and the factory shutdowns related to this festival. Click on our post to find out the details of Chinese New Year 2024, and tips to prepare your supply chain for it.
Chinese New Year, also called as Spring Festival and Lunar New Year, is the most important traditional festival in China. During this time, families of multi-generations will gather together and enjoy a rare time of reunion. Being a 7-day national holiday, many people will take the leave in advance and travel even a long way back to their hometowns.
Due to the importance of Chinese New Year, many corporates and factories will shut down days ahead of time to celebrate. Hence, it's critical to arrange your supply chain in advance of Chinese New Year to make sure your production runs as scheduled.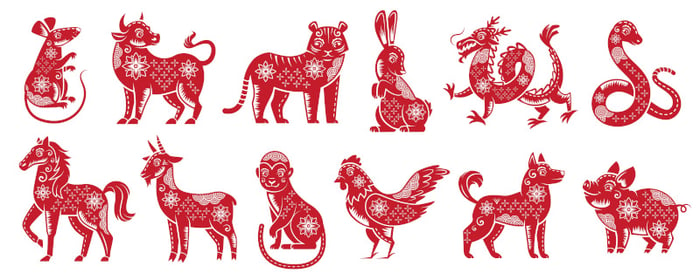 When is Chinese New Year 2024?
The official date for the Chinese New Year in 2024 is February 10th. The public holiday is a week-long, starts from February 10th to February 17th. People will gather for a big New Year's Eve dinner on February 9th, and some will continue the celebrations till Lantern Festival on February 24th.
Chinese New Year 2024 is the Year of the Dragon.
Though the Chinese New Year celebration lasts only one week, the factories will typically close 2-4 full weeks ahead, which means the actual production is likely to stop in mid-January.

How will the CNY affect the supply chain?
Here we summarized the most common risks that might harm your production during the Chinese New Year time:
Factory closure: Most of the Chinese factories will shut down for at least a week to celebrate the Chinese New Year. You might not be able to reach your suppliers or get to know the latest condition of your production as all the operations are paused.

Higher defect rate: Trying to meet the deadline before the holiday, factories will ask the workers to speed up and be rushed to produce the products. Therefore, there will be higher defect rates and more quality issues on your products before the holiday.

Product delays: Failed to meet the schedule or need extract time to re-make the defective products, your products will be delayed. Also, you might be facing higher shipping rates during the holiday times.
One 'stunning' fact is many of the workers won't return to the same factory after the long holiday. They might choose to stay in their hometowns, or switch to other factories with better benefits, or change industries directly.
Thus, factories will recruit new workers and spend time to train them. As a result, it will take weeks for factories to ramp back its production up to full capacity after the holiday.
So, as many experienced importers know, it's critical to prepare the supply chain for the Chinese New Year holiday far in advance to avoid potential risks.

How to prepare your supply chain for CNY factory shutdowns?
Here we outlined a few things you can do to prepare your supply chain for the CNY factory shutdowns.
Check your inventory. This is always the first thing you shall do to have a clear view of your stock. Then, you can check your shipments and your unfinished orders to see what gaps to be fulfilled. Prepare a buffer of inventory can be helpful when such supply chain disruption arrives.

Communicate with your suppliers. It's important to keep a close connection with your suppliers and to make sure you are on the same page. Talk to your supplier to understand their holiday schedules and adjust your plan accordingly.

Ship your finished orders earlier. You might have some fixed schedules for shipping your finished goods, but this time you might need to ship them earlier to avoid logistics congestion. Prior to the Chinese New Year holiday, there will be abundance of shipments waiting on the port to be shipped. Be prepared for a longer lead time and unexpected cancellations.

Let a third-party quality control company assist you. It can be hard to control your suppliers overseas, but a local quality control partner can be your eyes and ears. With a professional team putting an eye on your supply chain, you can monitor the production progress, ensure the defective rate of your final products, and make sure the goods are loaded to containers in proper conditions.
To Conclude
The Chinese New Year holidays will cause some affects to your supply chain, but you can protect your business if you are prepared. If you wish to have some support from a professional team, feel free to CONTACT AQF at any time!