Learn about India's manufacturing incentive plan, tariff dispute between the U.S. and Canada and Artificial Intelligence in the supply chain in this week's roundup.
Best in Manufacturing – August 25, 2020
Each Tuesday, we publish a list of top articles and other content related to manufacturing in areas like quality control, product development, supply chain management, sourcing, auditing and law.
1. India incentivizes its domestic manufacturing to compete with China's share globally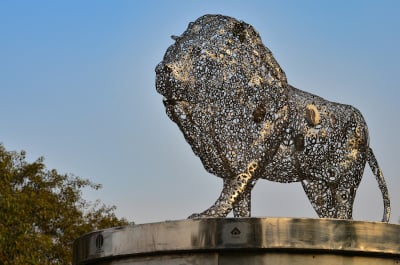 India is the sixth largest manufacturing country globally and third-largest economy in Asia. It has a huge labor force of 521 million people, just after China, and its manufacturing capacity is growing rapidly these years. In early August, the Indian government announced its domestic manufacturing promotion plan to further develop its manufacturing industry.
Nitin Gadkari, India's minister for MSME (micro, small and medium enterprises), said that the country aims to promote the manufacturing of selected products. The plan will especially focus on areas where China enjoys a big share in the global market. Gadkari said in a virtual conference:
The government aims to attract foreign investments in pre-identified areas, promote joint ventures and support local businesses to expand India's share of global markets… There is an opportunity for India in sectors where China enjoys a big share in the global market.
In past months, India has already started to limit the import from China and push exports. The government has launched production-linked incentives for the manufacturing of electronics, medical devices and pharmaceutical products.
Digital transformation supports India manufacturing
The world is now under Industry 4.0 era. This revolution heavily focuses on interconnectivity, automation, machine learning, and real-time data. If India wants to have an outstanding performance in Industry 4.0, it shall use Advanced Digital Production (ADP) technologies and have digital transformation across its industries.
The ADP technologies is the integration of technologies like artificial intelligence, big data analytics, advanced robotics and etc. It will strengthen the connections between supply chain and can be a great help in promoting smart factories.
With ADP technologies and smart factories, India can have a stronger manufacturing capacity. The country will be able to handle manufacturing jobs in more advanced areas and the Indian government has shown strong desire to modernize manufacturing sector policy. It plans to reach a $1 trillion manufacturing sector goal by 2024.
According to the United Nations Industrial Development Organization (UNIDO), India is the only "lower middle-income" countries leading in the ADP technologies. Aside from supporting its domestic manufacturing, India is also assisting partners like the EU and Japan to embed the ADP technologies in more manufacturing machines.
Choose manufacturing location based on your needs
Learning about India's growing manufacturing capacity and its developing digital technology, you might start to consider looking at India for your outsourced manufacturing needs. How is India manufacturing compared to the world's largest manufacturing hub China? Let's look at some major aspects.
For companies who are conscious about labor costs, India is more cost-effective than China. The minimum wage in India is $3 per an 8-hour day while the figure in China is $21.48. For labor-intensive industries, manufacturing in India can save companies a considerable amount.
Additionally, India owns a large labor size with about 521 million, second only to China. This will also make labor-intensive industries easier at finding workers to relocate in India.
But when talking about logistics, India still needs to go a long way to compete China. In the World Bank's Logistical Performance Index (LPI) rank, China is the 26th among 160 countries studied while India is the 44th.
According to the World Bank, India lags behind China in two areas particularly: timeliness and quality of infrastructure. Forty percent of the roads in India are unpaved and are hard to handle heavy traffic needs. Also, there are much fewer national highways and railways in India than in China.
But all in all, there is no perfect manufacturing location, but only the place where delivery can meet the most needs. Analyze your products and choose manufacturing location accordingly is the wise choice.
Follow the link below to learn more about India's domestic manufacturing incentive plan.
India to promote manufacturing of some products to boost market share – Manoj Kumar, Kevin Liffey, Reuters
2. The U.S. slaps tariffs on aluminum from Canada
On August 6th, the U.S. government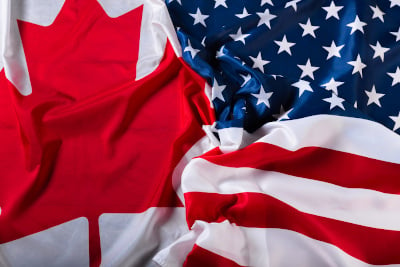 announced to reimpose 10 percent tariffs Canadian aluminum since August 16th.
The aluminum tariff dispute between the U.S. and Canada first started in 2018. The U.S. first announced to impose tariffs on aluminum from Canada in May 2018. But the states removed these tariffs a year later in May 2019. This time, the U.S. reimpose tariffs as it consider Canada exported too much aluminum and hurt its domestic market.
According to the U.S. Trade Representative's office, the 10 percent tariffs apply to raw, un-alloyed aluminum produced at smelters. The tariffs do not apply to downstream aluminum products.
U.S. President, Donald Trump said this round of tariffs on Canadian aluminum was "absolutely necessary to defend our aluminum industry". However, the U.S. Chamber of Commerce called the tariffs a "step in the wrong direction" as the tariffs will raise costs for American manufacturers.
For example, tariffs on Canadian aluminum can cause a price rise for those raw aluminum used in beverage, can, and auto industry. Those industries are already struggling due to lowered demand during the COVID-19 pandemic and tariffs could make life harder.
Canada announced retaliatory tariffs on U.S. goods
On the Canadian side, the country considered that U.S.'s tariffs on its aluminum is "unwarranted and unacceptable". Canada feel the tariffs will hurt its workers in the industry as a whole. This extra burden may have serious impact on the Canadian aluminum industry which is already hit by the COVID-19 pandemic.
As a result, Canada announced retaliatory tariffs on U.S. goods one day after the U.S.'s move. Canadian Deputy Prime Minister Chrystia Freeland said in a statement:
At a time when we are fighting a global pandemic... a trade dispute is the last thing anyone needs - it will only hurt the economic recovery on both sides of the borde … In response to the American tariffs, Canada intends to swiftly impose dollar-for-dollar countermeasures.
As for now, the amount of the tariffs and the products that will be involved have not yet been determined. The Canadian government will need a consultation period with the Canadian businesses affected by the US levy. But Freeland said even the "washing machines Trump stood in front of yesterday will get more expensive".
The U.S. is placing more tariffs on the EU
While the U.S. is having trade dispute with Canada, the EU is engaging trade talks with the U.S. as well.
In October 2019, the U.S. imposed $7.5 billion tariffs on EU goods from aircrafts to cheese. Aircraft produced in the EU was slapped with 10 percent tariffs while other products like cheese and whisky were slapped with 25 percent tariffs.
Early this year, the Trump administration announced to put more levy on products from the bloc. In late June, the U.S. government released its plan to weigh tariffs on 30 products from the UK, Spain, Germany and France. This round of tariff is the latest outcome of the US-European dispute over government subsidies to aircraft makers.
What's more, the U.S. could potentially put tariffs on more EU products in the future. Currently, the bloc strongly demands the U.S. to revoke the tariffs on its aircrafts and food and beverage but no deal was settled yet.
Follow the link below to learn more about the U.S.'s tariffs on Canada.
Trump re-imposes tariffs on Canadian aluminum, prompting Trudeau to vow retaliation – Jeanne Whalen and Amanda Coletta, Washington Post
3. Will Artificial Intelligence be the next essential for supply chain?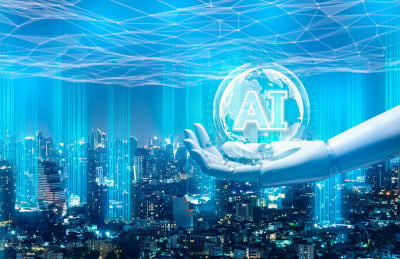 If you are in the logistics industry, will you apply artificial intelligence (AI) technology to improve your supply chain? You may not make up your mind now but there's an interesting survey that could help making decision.
Recently, world-famous networking giant Ericsson ran a survey to nearly 2,000 logistics professionals from China, Germany, Sweden and the U.S. Around one-third of the respondents said that the inability to share information fast and accurate between their customers and suppliers have been blocking their roads.
How will logistics professionals overcome these blocks? More than 60 percent of the respondents said they would apply data and AI to their supply chain to ship goods ahead of schedule. Decision makers in the respondents said their businesses will need to be a part in a broader logistics industry information sharing system.
Being part of a bigger information network, different links on the supply chain will be able to exchange data. Then they will need technology to gather the information and analyze them to make faster decisions and avoid potential risks. That's where AI can help.
Why can AI technology help to improve the supply chain?
In an ideal logistics running model, shippers will need to have the ability to "foresee". Ericsson's report writes:
[Shippers should] predict the demand for products, services and solutions before customers even make purchase decisions ... [and] all parties will be able to see where and in what condition the shipments are (age, temperature, vibration, etc.)
Using AI technology, logistics providers can promote digital transformation internally. Then the firms can ensure the interoperability between themselves and the systems and develop a level of trust that permits information sharing in the first place.
Ericsson's report also pointed out that the COVID-19 pandemic and the preemptive logistic module could reshape the logistic network permanently. Compared to huge centralized warehouses nowadays, smaller localized warehouses with shorter distance to end consumers will be more common.
AI tech can be used in retailing
Aside from supporting the supply chain, AI technology can be used in a wider world.
For example, AI technology can contribute to retailing. On Microsoft's Inspire 2020 conference in late July, this giant announced its AI-powered improvements to Dynamics 365. The integration can help to better connect enterprise and the stores for real-time data transportation and analysis.
Using AI technology, Dynamics 365 will be able to connect computer vision, cameras, and internet of things (IoT) sensors to track customers inside stores. Then it can give personalize recommendations based on browsing data. It can also sense the needs of employees across different spots in the stores to adjust human resources.
AI technology can also restyle the fashion retailing industry. For instance, H&M uses AI to analyze the receipts and returns across its stores. Then AI can learn about what are consumers' favorite and keep popular items well-stocked.
According to Infoholic's data, the use of AI in the apparel business is expected to grow at a rate of 39.1 percent. More industry will add AI to its business to access a broader horizon.
Follow the link below to learn more about AI technology in the supply chain.
Logistics companies plan to use AI, data to ship goods ahead of purchase orders: survey – Morgan Forde, Supply Chain Dive
---
We're constantly scanning the web for top manufacturing stories and news. If you'd like to submit an article for consideration for our weekly Best in Manufacturing, send us a message and let us know