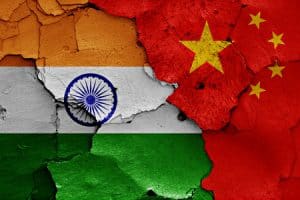 When you're new to importing and looking for the best overseas manufacturer to get the job done well, you may be confused as to where to start. Two of the most common places for manufacturing are China and India. But before you take the cheapest option or the one that promises to deliver the moon, weigh your choices carefully by taking into account specific external factors that will have an impact on your supply chain.
6 Key Factors that Influence India or China Manufacturing
Pricing
Money isn't the only thing that matters when it comes to manufacturing — quality, dependability, and timeliness are also important. That being said, production costs are vital when you're sourcing from abroad. In many cases, China takes the lead when it comes to more competitive costs, due to a variety of reasons. One major factor keeping costs up in India is that electricity is both expensive and limited. Not only does it
cost more to power a manufacturing plant, the available hours to run it are fewer than in China. Add to that higher (and often less productive) labor and a lot of bureaucratic red tape and you just might find a better deal in China. Still, many Indian federal officials are attempting to draw more manufacturing to the country, so the tables could turn in the future.
Logistics
China and India differ greatly when it comes to logistics and transportation. Whether it's to bring in raw materials or export a finished product, India relies heavily on its massive network of roads. However, they are not always paved well or wide enough to comfortably accommodate a large truck, increasing the potential for slowdowns in the logistics process. Depending on the factory location, the time between the factory and the pier may take much longer than in China.On the upside, the government has been steadily investing in railway, highways, ports and airports development throughout the country to help grow India's manufacturing economy which are introduced in a
KPMG Report. In fact, it's expected to
cut back transportation time and costs by 20%.In China, there are a number of logistics hubs to take advantage of, including newer roads and highways, railways, waterways, and airports. Transportation and other factors are considered in the World Bank's annual
Logistics Performance Index. In 2016, China ranked 27th worldwide, compared to India at 35th.
Economic Environment
New regulatory reforms from the Indian government have resulted in a much less complex tax structure. The recently launched Goods and Services Tax (GST) recodifies India's elaborate tax structure in an effort to simplify the process. It's also expected to increase efficiencies across the board.China, on the other hand, is facing slowed economic growth. Past months have seen little increases in major indicators, although the last quarter saw a
1.7% growth in the economy, compared to the 1.3% that was predicted. At this rate, the country might see annual growth for the first time since 2010.
Product Expertise
While it's economy has cooled off in recent years, China has a major advantage over Indian manufacturing, and that's the ability to scale.
More plants performing more repetition in manufacturing allows for a reduction in costs by sharing common expenses. China has also created special economic zones and industrial clusters to encourage manufacturers, suppliers, and other relevant parties to be physically close to one another. So, if you need certain materials for a specific product, you're more likely to find not just a Chinese manufacturer who is familiar with your product, but other local resources as well. It provides higher flexibility and the ability to react in case of insufficient quality, non-conformed materials, or other issues.
Manpower
Both India and China have huge populations to draw on for staffing manufacturing facilities. However, the quality of work is not always the same. For example, Chinese manufacturers are actually cited by McKinsey as being
five times more productive than their Indian counterparts. So while the
hourly rate for a manufacturing plant employee in India is only 92-cents compared to China's $3.52, the cost compared to productivity still favors the latter country.
China average salary has increased drastically over the past years which affects the manufacturing industry competitiveness: "
Chinese factory workers are now getting paid more than ever: Average hourly wages hit $3.60 last year, spiking 64 percent from 2011, according to market research firm Euromonitor. That's more than five times hourly manufacturing wages in India, and is more on par with countries such as Portugal and South Africa"declared Sophia Yan, Correspondent in China for CNBC last February 2017.
Foreign Language Skills
The scale tips towards India when it comes to communicating in a foreign language.
English is actually the second official language in India and many people speak it, especially those in executive roles. They also incorporate British customs and legal system, making a much smaller culture gap to bridge compared to China. However, you may have better luck finding Spanish speakers in China.
Customs Management
Dealing with customs during the export process is also something to consider. In this category, which factored in the efficiency of the clearance process, the Logistics Performance Index scored China a 3.32 compared to India's 3.17, giving China the slight edge when it comes to customs.Compared to China, India offers a low clearance process for exporting goods, which has greatly
dampened its ability to compete in the global value chain. But, as the LPI report reveals, India is actually improving in this area. Over a two-year period, the country's score jumped 0.45 points. China's score, on the other hand, increased just 0.11 points during the same period.What exactly is the LPI customs score based on? Three categories:• Speed• Simplicity• Predictability of formality
Currently, China has the upper hand in exporting goods, but India is certainly making improvements to the supply chain process.
Manufacturing Processes
India or China manufacturing culture is well known worldwide however they are very different. They did not evolve in the same way over time.
In certain cases, Chinese manufacturers are relocating some manufacturing sites to other developing countries to keep costs low and maintain the same manufacturing processes. However, many entrepreneurs have decided to replace manpower by machines in the recent years in order to limit the impact of labor cost on the finish goods and guarantee "Made in PRC" products. They are optimizing their manufacturing processes aiming to stay competitive, delivering big volumes on very tight schedules.India's manufacturing process is improving over time; however, the
country's culture has always been to manufacture at a small scale, limiting the possibility of improving the manufacturing processes. There is a bad image surrounding big companies, entrepreneurs, and investors . Instead, they prefer family and artisan models. The problem as a buyer is that you are facing greater risk of quality issues and production delays. Small organizations need to outsource a part of the job in case of large orders to deliver within a tight schedule. The manufacturing process is different in each factory and very hard to control: it requires performing several
inspections at different places at the same time which increases costs.However, you may not be aware of the existence of subcontractors if you did not perform an
audit to qualify your supplier prior to your order. In fact, some suppliers tend to avoid mentioning this fact to clients, and their auditing is a good way to put pressure on them.
India or China Manufacturing Skills
In terms of selecting a manufacturing company based on your product type, each country has different levels of expertise. However, no matter India or China manufacturing, they both are able to produce a wide range of consumer goods. China, of course, has a wider offering of all kinds of consumer goods, while India is often a bit more specialized. Here's a list of product categories by country to help you narrow your decision based on what exactly you want manufactured.
China manufacturing
China's main activity is the electronics and electrical products, specializing in consumer electronics. In fact, it represents 43% of revenue. Then comes the textiles and garments which represents 12% of revenue.
China has a very wide product expertise which includes furniture of all kind, footwear, paper products, automotive parts. This overview below will show you the country main product expertise. How you can get a detailed view
here.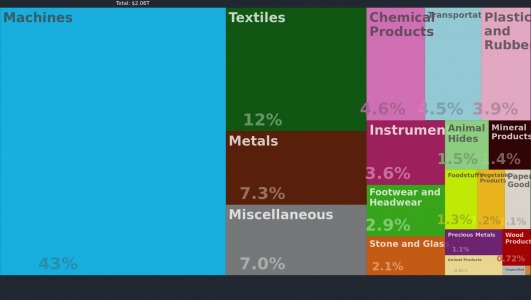 India manufacturing
The main
products manufactured and exported from India are diamonds and jewellery, followed by textile manufacturing. This generally refers to cotton textiles as India is an expert on this material, including bags, accessories, garments and footwear.
Furniture, building materials, and all kinds of iron and steel products are also largely produced in India.The country's other fields of expertise include automotive parts, wooden products (including furniture), and electronic appliances for medical purpose in most of cases. Below you will be able to get a clear idea about India manufacturing skills or you can check it in detail
here.

In conclusion, China and India are very dynamic manufacturing countries. They have proven specific skills and strength, but also weaknesses. You should make sure to do your homework before sourcing a supplier and choosing the right country where to source from.
Here are some key questions you may like to answer to before selecting your sourcing country in Asia:
What is the product category?
What is the quantity that I need?
What kind of quality am I expecting?
Is my product manufacturing process complex?
What is my budget?
How long can I wait to ship my goods?
Do I have a good logistic partner in both countries?

Tell us about your experience when manufacturing in India or China.What are the most important factors to you in deciding where to manufacture your products?We'd love to hear from you!

Picture from budastock