This week on best in manufacturing, how India might become the top electronics manufacturing destination, questions to ask potential contract manufacturers, how to avoid the U.S. tariffs, and more!
Best In Manufacturing – August 5, 2018
Each Sunday, we publish a list of top articles and other content related to manufacturing in areas like quality control, product development, supply chain management, sourcing, auditing and law.
1. India poised to become an electronics manufacturing hub
Very few products bear a "Made in India" tag, and the Indian government wants to do something about it.
In the past decade, the average disposable income of Indian consumers has been rising. More disposable income is creating stronger domestic demand for electronic products. But imports satisfy 75 percent of that demand. Official predictions estimate that by 2020 the electronic imports trade deficit will exceed that of crude oil imports. This clearly is not sustainable.
In efforts to solve this issue, the government has launched a "zero imports by 2020" policy. It features a combination of tax breaks, industry-wide incentives, ease in foreign direct investment (FDI) rules and a raise in import duties.
Most FDI in India's telecommunications, computer hardware and software segments is focused in their telecom and internet sector. In fact, India has the second largest telecom network after China. But in comparison, India's manufacturing sector is receiving very little FDI.
This governmental policy is ambitious, but it could be exactly the push India needs. And it might be just what foreign companies are looking for.
What India's "zero imports by 2020" means for manufacturers
Though the official government declaration is quite recent, many state governments have already been adopting these strategies to entice foreign manufacturers. In 2014, imported mobile phones satisfied 79 percent of domestic demand. Just two years later that number fell to 26 percent.
Foreign companies are already responding well to the changes. In June, Xiaomi Inc. announced plans to open a printed circuit board (PCB) factory in the southern state of Tamil Nadu. In partnership with Foxconn, this investment will create around 50,000 job opportunities in India.
Other Chinese companies like Huawei and Lenovo Group, and even Korea's Samsung, are announcing plans to open manufacturing plants in India.
With India now surpassing Vietnam as the world's second largest producer of mobile phones, electronics companies should reconsider their manufacturing destinations. Though China is the default option for most importers, India's new policies may provide tempting new benefits.
To learn more about India's new policies to promote manufacturing, read the article at the link below.
Make in India: Incentives for Electronic System and Design Manufacturing – Oliver Gonsalves, India Briefing
2. 10 questions to ask when finding a contract manufacturer
Finding a contract manufacturer (CM) can be hard, especially if you're looking overseas. You want to make sure you find one that meets all your expectations and is still in your price range. There are many pros and cons to working with a CM. But if you do decide to work with one, here are some questions you should be asking.
What quantity are you planning to order in the first few years? Your answer to this can help you determine the size of CM you want. Pair a large CM with large orders and small CM with small orders.
How much production volume do you expect relative to number of SKUs? Understand your different options with varying SKU sizes and order quantities.
How important is protecting your intellectual property? If you're very protective, be sure you're not working with a potential competitor. It's not uncommon for manufacturing partners to go off on their own and sell your product with different branding.
Do you expect the CM to help you with product development? With compliance? If you depend on your CM for product development, look into their engineering capabilities. And if you need help with compliance check to see if they've had previous experience making similar products.
What is the capability of your potential CM? Examine their in-house processes. The more they do in-house, the more control they have over timing and quality.
What is your potential CM's QC capability and what are their testing requirements? Look at their internal testing laboratory to see if they have the right equipment and whether it's in good condition.
Do they have elaborate in-line testing equipment? Do they perform this themselves, or is it subcontracted to another firm?
What level of liability do you expect from your CM? Determine how much you'd like to hold your CM liable for your orders. Do you expect them to remain liable until after they ship the product?
What payment terms can they offer? For example, if you want to delay payment until you're satisfied, you'll need to find a CM that specifically agrees to this.
What delivery terms do you want? You can either opt for the usual free on board (FOB) carrier terms or negotiate other terms that demand more responsibility from your supplier.
Find the full details of each step at the article below.
Selecting a Contract Manufacturer (CM) for Your Electronic Product in China – QualityInspection.org
3. The dreaded U.S. tariff lists and how to avoid them
The hot topic of most manufacturing news recently has been the U.S.-China trade war. U.S. President Trump enacted tariffs targeting nearly $250 billion of Chinese goods. The government released these tariffs in three stages, each with a separate list of targeted products. In case you don't fully understand which products are affected or the discrepancies between the lists, here is a breakdown.
The first two lists of products target intermediate inputs and capital requirements.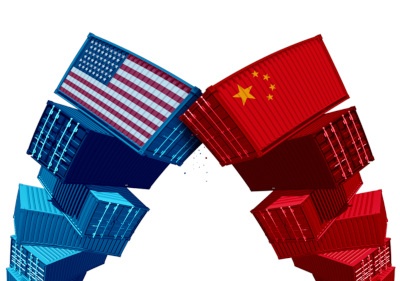 These are goods like semiconductors, machinery, equipment parts and industrial chemicals. As these were the initial lists made by the U.S. Trade Representative (USTR), they have very specific purposes.
The products on these lists are the most patent-intensive. This likely means the U.S. is using them to directly attack China's unfair practices on IP and technology transfer.
The third list is a response to China's retaliatory tariffs on $50 billion of U.S. goods. It has less-specific intentions and includes a broader list of consumer goods that didn't make the first cut. The goods on this list only incur 10 percent tariffs, in comparison to the 25 percent for those in lists one and two.
How to save your product from the tariffs
The tariffs may seem definitive and hopeless for importers, but there is a way around them. Companies that rely on a certain import from China can apply for what's called an exclusion request.
This request, if approved by the USTR, will remove a specific item from the list. Companies applying for a request must identify a specific product and provide supporting data and rationale for an exclusion. Each product requires its own request.
The USTR will accept these requests from any person or business and will consider them on a case-by-case basis. Each request requires supporting information like:
Physical description of the product
Information on the ability of U.S. Customs and Border Protection to administer the exclusion
Annual quantity and value of the Chinese-origin product that the requester purchased in the last three years
Whether the product is only available in China
Whether the product is strategically important to Chinese initiatives like Made in China 2025
If the tariffs threaten your business and you can provide this information as to why, consider filing for an exclusion request. The USTR is only accepting requests for the first round until October 9, 2018. Approval will likely take many more months, but it might be worth it if you can avoid 25 percent tariffs.
Read more about the tariff lists and exclusion requests at the link below.
How to Get YOUR Products Out from Under the U.S.-China Trade War – Emily Lawson & Adam Lee, China Law Blog
4. Best strategies for approaching Chinese manufacturers
Finding the right manufacturer for your product can be tricky. Especially if they're overseas and there's a language barrier. So here are a few best-practices for effectively approaching and vetting a supplier.
The best option is to receive a referral for a trusted manufacturer. But if you don't have a professional network that can provide you with referrals, websites like Alibaba and Global Sources are good places to begin a search.
As you begin conversations with potential partners, keep in mind that large orders entice suppliers. If you're a startup company, they'll look instead at the scalability of your business. So be sure to convince them of your legitimacy the same way you would an investor.
Suppliers also like products that have low defect rates, meaning they like to see simple products that are easily reproduceable. They also want clear communication requirements, so they know that once the product has met your standards there won't be any issues.
Also keep in mind that the entire process will likely take around seven months. From the day you finish engineering your product to the day you ship it out to customers, seven months is a best-case scenario. If this is your first time then you expect to add a few weeks or months to that timeline.
Protecting your intellectual property from your partner manufacturer
The number one rule to understand about IP is that if you're not paying for the production of your product, you don't own the rights to it.
Don't get caught asking your supplier to produce a first order before you pay them. If you want to take this approach then at least put down a deposit and a guarantee of payment upon successful completion.
Another good tactic is to put your logo on all the tools and molds you use. This will make it more difficult for them to reproduce without your consent—they'll have to order completely new tools. Trademarks are well enforced in China, so if you put your China-registered trademark everywhere, it'll make it difficult for your supplier to rip you off.
Remember that manufacturers tend to lose money on the first order. Use this knowledge to both respect their efforts and to not overestimate their interest in your order. You're probably one of their many clients.
Watch the video at the link below for the full recommendations on appropriately handling your manufacturer.
Approaching Chinese Manufacturers – Greg Fisher, Hardware Massive
5. Why retailers should use AI and "big data" in store-front locations
The age of in-store purchases and brick-and-mortar retailers seems to be on the decline. More and more consumers prefer online shopping for its timeliness, ease and, most importantly, personalization. Ecommerce giants are offering algorithmic recommendations based on past purchases and consumers are eating it up. But store-front retail may not be completely dead yet.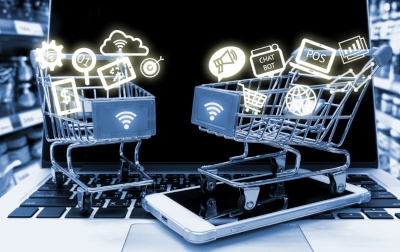 Two out of three consumers think apparel brands should focus on improving customer experience both in-store and online. Too many companies are funneling all their money into ecommerce and are missing out on a huge in-store market.
To optimize these store-front properties, retailers need to brainstorm new ways to engage with customers. Sephora recently released their Color IQ technology, for example, which uses AI to scan a shopper's face and provide them with personalized recommendations.
How retailers can optimize their in-store customer experience
According to a study by Cotton Inc., 54 percent of consumers would rather buy clothes from brands that recommend items based on previous purchases. This is a feature that's typically only seen online. But retailers could offer the same benefits in-store by using information from a customer's transaction history.
AI algorithms can analyze receipts to know which items a customer buys and what combination of purchases they make. Information on loyalty cards can indicate how often customers make purchases. And data on returned items can tell retailers which pieces aren't selling well and don't need to be re-ordered.
The same technology can help retailers segment different neighborhoods by their apparel preferences. A company with multiple stores in NYC, for example, might stock different items in Manhattan than it does in Brooklyn. This will hopefully help avoid waste from unsold inventory—an issue that costs some retailers billions of dollars a year.
Appropriately stocking stores can also help retailers cut back on supply chain costs. They can manufacture only what customers want and ship directly to the location the item will sell the best.
Retail is a major industry that increasingly values specialization. Stores that make use of AI, big data and cloud technology will be able to cut down on waste and increase revenue. Read more about small retailers and the push to smart technology at the link below.
What Small Retailers Can Learn From the Industry's Push Towards AI and Big Data – Corey Tollefson, Entrepreneur
---
We're constantly scanning the web for top manufacturing stories and news. If you'd like to submit an article for consideration for our weekly Best in Manufacturing, send us a message and let us know.