India's new ecommerce policy, product recalls throughout your supply chain and entrepreneurs struggling amid China's transition in this week's roundup.
Best in Manufacturing – February 10, 2019
Each Sunday, we publish a list of top articles and other content related to manufacturing in areas like quality control, product development, supply chain management, sourcing, auditing and law.
1. India's new ecommerce policy threatens U.S. companies
India's new ecommerce investment rules took effect earlier this month.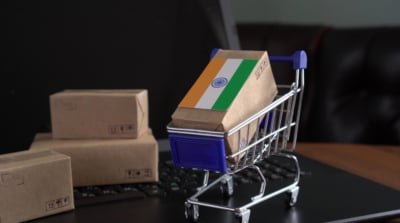 The policy bans companies from selling products via firms in which they have an equity interest and bars them from making deals with sellers to sell exclusively on their platforms.
The changes are aimed at protecting small Indian retailers and traders from larger U.S. ecommerce platforms. Prime Minister Narendra Modi hopes to win the support of local merchants, many of whom fear competition from Amazon and Walmart, with the move.
Amazon and Walmart have already poured money into India's promising ecommerce market. But the new rules could force both to change business strategies while raising their operational costs.
This tussle marks the latest of several U.S. protests over Indian government policies, which some claim unfairly impact American companies.
Protecting the interests of small Indian retailers
The new rules are centered around foreign direct investment in online retail. Officials say the changes are aimed at safeguarding competition and the interests of domestic players.
The policy includes two major changes, which prohibit online marketplaces from:
Selling products of companies where they hold stakes, effectively banning private-label sales.
Entering into an agreement with brands for exclusive sale of products. Brands are forbidden to have more than 25 percent of their sales attributed to any single e-commerce marketplace.
Firms must also offer equal services and facilities to all vendors without discrimination.
India's ecommerce industry is expected to grow from $38.5 billion in 2017 to $200 billion by 2026. But the new policy doesn't allow for foreign direct investment (FDI) in an inventory-based model of ecommerce.
The policy could make it harder for ecommerce to thrive if further government restrictions hinder online sales growth in India.
What the policy entails for international online retailers
Walmart and Amazon are among those voicing the loudest concerns over the policy changes.
A U.S.-based Walmart source told Reuters:
It is a serious issue. We are doing our best to work with Indian authorities and trying to explain why this is bad for business.
Amazon has pumped some $5 billion into India, and Walmart just spent $16 billion to acquire India-based Flipkart. But the sudden policy changes have turned the investment climate sour.
Walmart spokesman Greg Hitt said the company has engaged the U.S. administration on the issue. And Washington sources have said the tension may escalate to a major bilateral trade issue.
Lobbying groups are coordinating efforts with the Office of the United States Trade Representative (USTR) and the local embassy to voice their discontent. Most companies are requesting the Indian government delay implementation of the policy.
It remains to be seen whether the government will amend the policy to address the companies' pleas. But in the meantime, executives have said sectors such as advertising, logistics, warehousing and manufacturing could feel the impact.
Follow the link below for more on these changes to India's ecommerce policy.
Exclusive: U.S. voices concern as India's e-commerce restrictions hit Amazon, Walmart - sources – Aftab Ahmed, Aditya Kalra and Nandita Bose, Reuters
2. Product recalls may impact every leg of your supply chain
When you hear the words "product recall", a food product recall may be one of the more frightening possibilities you might think of.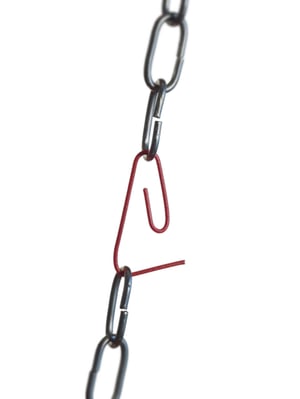 After all, it's easy to imagine the disastrous health impacts of contaminated food. And with the recent E. coli romaine lettuce recall, food contamination is on the minds of many.
But product recalls impact every industry. According to a report from Kiplinger, the top 10 costliest product recalls in history affected a range of industries, including:
Automotive: 5 recalls
Pharmaceuticals: 3 recalls
Food and Beverage: 1 recall
Technology: 1 recall
Recalls are a nightmare for consumers, investors and companies alike. At best, they're an inconvenience. At worst, they can lead to injuries, illness and even death.
And they almost always result in significant financial and reputational damage for the brand responsible. As of March 2018, the total cost of the top 10 product recalls was $73.8 billion.
While addressing problems once products meet consumers is critical when it comes to recalls, quality issues can arise anywhere along the supply chain. And it's up to purchasers, supply chain managers and others to catch and address these well before the finished goods end up in consumer hands.
Don't let quality issues reach your customers
Major automobile parts supplier Takata was responsible for one of the largest and most complex safety recalls in U.S. history.
Vehicles from 19 different automakers were recalled after a defect caused Takata airbags to deploy explosively. The defect impacted 37 million vehicles and led to more than 300 injuries and 23 deaths.
According to John Giangrande, Director of Sales at the automotive aftermarket vertical at Fortna, faulty products generally appear in two places along automotive supply chains:
The original equipment manufacturer (OEM)
The facility that assembles the product
But a quality issue that originates at the manufacturer doesn't always stop there. When a recall occurs, Giangrande says:
The responsibility goes to whoever the [product] is coming from or where it was bought.
Takata manufacturers airbags for new vehicles, but its parts are also available to the aftermarket. Dealerships and aftermarket companies were also responsible for identifying any customers who'd bought the recalled parts.
And you should never take the risk of assuming defective products won't be discovered once they hit the market. The Consumer Product Safety Commission (CPSC) regularly conducts inspections to detect defective products on the market.
Garry Barraco, Director of Global Product Marketing at Amber Road, recounted one such case with a company that screen prints t-shirts and sweatshirts.
CPSC agents to visited retail store and tested the goods with lead-detecting guns. Several shirts registered as "hot" and the company's entire inventory was pulled—not just the products in the store.
When the importer questioned his supplier in China, they said they'd run out of the approved paint for the last couple hundred shirts in the order. So they relied on a friend's plant for backup paint to meet the production deadline.
Due diligence is key to protecting your supply chain
Conducting quality control inspections, thoroughly vetting suppliers and enforcing safety standards can all help prevent recalls in your supply chain.
And with the rise of Internet of Things (IoT), sensor and tracking technology will become more readily available to track quality issues. According to Barraco, traceability is especially important because:
Everything that happens upstream goes downstream. Polluted water upstream is going to spoil wheat it reaches downstream.
Documentation is also vital—both for prevention and sharing in the responsibility of any recalls. Importers can rely on a consolidated platform with:
Purchase orders
Supplier information
Serial codes
Lot numbers
This information will enable you to find the root cause of any issues and keep a finger on your product's pulse. Diligence is key to protecting your supply chain from the financial and reputational damage of product recalls.
Follow the link below for more on product recalls throughout the supply chain.
How product recalls spread throughout the supply chain – Barry Hochfelder, Supply Chain Dive
3. Entrepreneurs struggle as China transitions to high-value manufacturing
China's move up the value chain means it's no longer the world's cheap factory floor. But as growth slows, competition within the country is intensifying.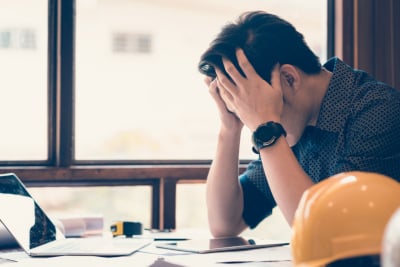 A slowing economy and government policies targeting private enterprises are making business increasingly tough in China's manufacturing industry. And factory workers continue to demand higher wages and a better life.
As a result, average hourly factory worker wages spiked 64 percent from 2011 to 2016 and workers are becoming increasingly scarce.
Desperate for a new niche to survive and thrive, many Chinese factories are turning towards high-value manufacturing, automation and innovation.
High-value manufacturing may benefit China in the long run. But for factory owners, prosperity in this latest stage of growth won't be as easy as it once was.
Private entrepreneurs prospered in times of growth
Deng Xiaoping had just opened special economic zones in southern cities like Shenzhen and Zhuhai when Shao Chunyou turned 20 in 1989.
The zones were part of China's economic reform in the early 1980s. They created thriving environments for entrepreneurs to start businesses and court foreign investors.
Newly built factories in the zones were hiring, so Shao left home in search of a job. After an apprenticeship and several years later, he worked his way up to supervisor.
In 2004, Shao started a small metal molding company. And today he owns two factories and employs more than 2,000 workers.
China's surging growth helped Shao become part of a vast web of suppliers which have helped the country dominate electronics manufacturing. But business is becoming increasingly tough as China matures.
In 2015 Shao's company started working with Chinese manufacturers to make key metal parts for Xiaomi and Huawei.
They invested millions of dollars in tooling machines. But eventually, the competition became too fierce. According to Shao:
In China, once you have a product that sells well, many companies will rush in to make the same thing.
That's when Shao started considering making products that would be harder to replicate, like appliances. And thus, began his transition to high-value manufacturing.
Interior provinces offer new opportunities and financial support
In 2017, Shao decided it was time to automate—another move up the value chain. The move was largely influenced by a lack of affordable labor—a common complaint among factory owners.
He said there were more workers and fewer factories in the old days:
We all wanted to earn the overtime pay. Nobody complained… now we have to beg workers.
His new $12 million automated plant will be based farther inland in Hunan province, rather than southern Dongguan. He's planning three fully automated assembly lines, with the help of direct government support.
Interior provincial governments are spending vast amounts to upgrade manufacturing and replicate China's coastal economic boom. The number of top Chinese manufacturing companies in central China grew 3.4 percent from 2012 to 2017, compared to just 0.3 percent in eastern China.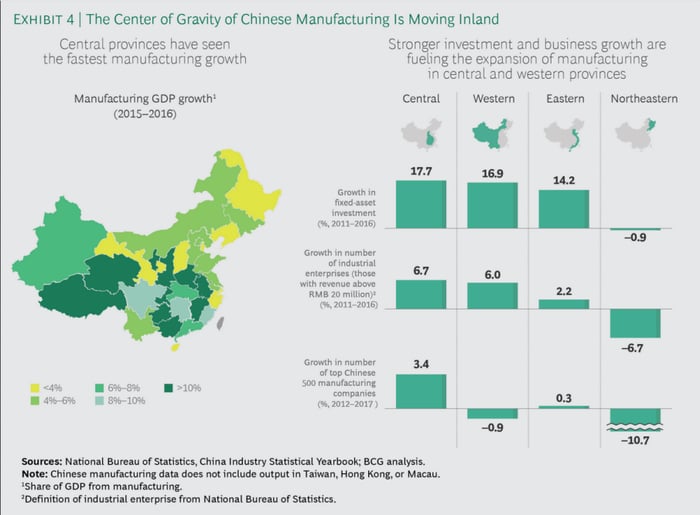 Shao's story is one of success driven by determination and adaptability. But it's also a story of changing times in China.
Before private entrepreneurs could rely on their own ambition and business acumen to make it big. Now, these same entrepreneurs are increasingly turning to the government for assistance.
Follow the link below for more on the struggles facing factory owners amid China's transformation.
China Transforms, and a Factory Owner Struggles to Follow – Li Yuan, New York Times
---
We're constantly scanning the web for top manufacturing stories and news. If you'd like to submit an article for consideration for our weekly Best in Manufacturing, send us a message and let us know.