Universal Postal Union pullout, enticing holiday shoppers, Toys R Us liquidation, India's draft electronics policy and fast fashion nearshoring in this week's roundup.
Best in Manufacturing – November 4, 2018
Each Sunday, we publish a list of top articles and other content related to manufacturing in areas like quality control, product development, supply chain management, sourcing, auditing and law.
1. Is shipping from China about to get a lot more expensive?
President Trump plans to withdraw from the Universal Postal Union treaty, a 144-year-old agreement that sets national postal service fees for worldwide delivery of small parcels.
Under the treaty, the U.S. subsidizes international shipping for small parcels sent from China to the U.S. This has made it cheap for Chinese manufacturers to ship direct to U.S. consumers.
But American manufacturers don't receive the same benefits. And many believe this discrepancy gives Chinese sellers an unfair advantage over their American counterparts.
While U.S. merchants and shippers stand to benefit greatly from a leveled playing field, exiting the agreement could provoke retaliation from China.
And some are wondering if the announcement is just another attempt by President Trump to punish China for unfair trading practices.
Subsidized shipping benefits Chinese manufacturers
The White House released a statement on October 17 outlining plans to set its own rates for incoming parcels and exit the Universal Postal Union (UPU).
The UN classifies China as a developing country. Under the UPU agreement, poor and developing countries receive lower shipping rate benefits than developed countries.
Because of the UPU treaty, Chinese companies can avoid shipping markups and flood the U.S. market with low priced goods.
Chinese companies now make up about 60 percent of packages shipped into the U.S. And many websites offer free shipping from China due to the low rates.
But increasing rates would force some to reexamine supply chains. According to Forbes, if shipping rates from China increase, Chinese manufacturers will likely do one of two things:
Charge more: Increasing product prices would cover additional fees.
Build U.S. logistics warehouses: Local warehouses would allow Chinese manufacturers to charge the same rate as U.S. competitors.
Leaving UPU could hurt U.S. consumers
Withdrawing from the UPU is a year-long process. During that time, the U.S. Department of State and UPU can attempt to re-negotiate treaty terms.
If negotiations are favorable, the U.S. can choose to withdraw its notice and stay in the treaty. But after a year, the withdrawal becomes permanent.
Many experts see this move from the U.S. as an attempt to pressure China and negotiate better terms, rather than an actual attempt to leave the treaty.
Leaving the UPU could make international shipping nearly impossible from the U.S.
Any U.S. company, including private mail carriers, would lose access to codes required to send and receive international mail.
But issues of a departure go beyond logistics.
Pascal Clivaz, deputy director-general of the Universal Postal Union, said failing to reach an agreement could have detrimental effects on U.S. consumers.
Speaking to the Associated Press, Cilvas emphasized consequences of leaving the UPU:
It will cost them enormously. They will be all alone against all the countries of the world.
Renegotiating the treaty would require a majority vote from UPU council members. But the threat of an imminent departure is too great to ignore.
Follow the link below to read more about President Trump's battle with the UPU.
Trump Opens New Front in His Battle with China: International Shipping - Glenn Thrush, New York Times
2. Walmart tackles convenience to entice holiday shoppers
Walmart is making serious changes to its shipping policy in a bid to win over holiday shoppers.
The changes tackle two inevitable factors of holiday shopping—last minute shopping and post-season returns.
Changes take effect mid-November and include expanded two-day shipping and in-store returns of third-party Walmart Marketplace orders.
Walmart hopes to ease the return process and make shopping as seamless as possible for seasonal shoppers, ultimately positioning itself as the preferred retailer for holiday shopping.
The holiday season always brings the opportunity for increased sales. Understanding Walmart's tactics can help you position your brand for stronger competition this upcoming season.
Walmart changes are customer-centric
According to a report by Core Sight, customers returned $90 billion worth of goods last holiday season.
Returning gifts is a headache many shoppers anticipate ahead of the holiday season. So preventing this headache could draw in customers.
Chief Revenue Officer of Walmart's ecommerce division, Scott Hilton, stresses the importance of a seamless return process.
Hilton wrote in a blog post:
A great product return experience is a top contributor to overall customer satisfaction and repeat purchases.
In order to achieve this, the company will allow in-store returns for third-party Marketplace orders. Starting mid-November, customers can:
Package the product for return
Bring the item to an in-store Walmart service desk
Allow Walmart to facilitate the return
Walmart is making a major change to its return policy to ease a serious headache of holiday shopping. But at the heart of this change is a move towards a customer-centric shopping experience.
Easing barriers for your customers can help set your product apart from the crowd.
Retailers are fighting for convenience
Easing returns isn't the only change afoot at Walmart.
The retailer is also expanding its two-day shipping policy in a move the company expects will add millions of items to its existing policy.
According to Dropoff, consumers who shop at the last minute are 78 percent more likely to purchase gifts from companies that offer same-day delivery compared to those who don't.
Expanding quick shipping perpetuates Walmart's move to ease shopping. But it's also a great tactic for any seller hoping to draw in last-minute shoppers.
According to Rod Sides, head of Deloitte's retail practice, retailers must work to draw in customers. Sides told CNBC:
Retailers realize they are fighting for convenience. At the end of the day, they have to bring everything to you.
Follow the link below for more information on Walmart's changes ahead of the holiday season.
Walmart to expand shipping perks for shoppers ahead of the holidays - Lauren Thomas and Laura Galligan, CNBC
3. Toy manufacturers' supply chains uprooted after Toys "R" Us liquidation
Toys "R" Us accounted for 15 to 20 percent of U.S. toy sales last year. But this holiday season will be the first without a Toys "R" Us in almost 70 years.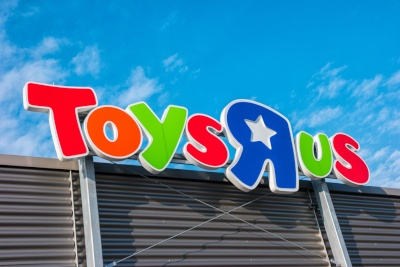 Toy manufacturers that once relied on the retail store for holiday sales are facing major supply chain changes after the company's liquidation last year.
Sales at Hasbro Inc., toymaker and longtime Toys "R" Us partner, dropped 7 percent in the U.S and Canada and 24 percent in international markets in the last quarter.
The company credits this fall to the loss of Toys "R" Us and inability to meet shipping demands for new retailers.
Hasbro is working through the challenges of new retailers and liquidation. But the Toys "R" Us closure will likely have a major impact on the entire toy industry this holiday season.
Additional retailers stress supply chain
Toys "R" Us would buy large quantities of toys at a time to fill its warehouses. But with the superstore's closure, Hasbro can't rely on large orders in advance any longer.
Instead, the company is reliant on sellers with vastly different order patterns.
Merchants with varied merchandise typically want to leave shelf space open for other inventory throughout the year. Instead of filling backrooms with toys, they place orders close to the holidays.
And most online retailers, like Amazon, demand small shipments.
As a result, each delivery truck has less quantity but more cartons overall. The orders are smaller but require extra transportation effort to fill.
Companies rush to fill the void left by Toys "R" Us
Companies and retailers are employing several different techniques to fill the gap left by Toys "R" Us.
Hasbro wants to build a Midwest warehouse by the middle of 2019 to help meet demands and shorten delivery times.
And Mattel Inc., another major toymaker, is using data to identify what products to send to retailers near former Toys "R" Us locations.
Walmart, Target and Costco are among brick-and-mortar stores increasing shelf space for toys. Online retailers will also be vying for space in the disrupted market.
According to Toy Historian and Industry Analyst Chris Byrne, this year's holiday market will differ from past years:
There's a little bit more uncertainty about where things will be and where they will be in stock and will there be enough inventory.
Byrne suggests manufacturers use more aggressive marketing techniques than usual to make sure their toys are seen.
As retailers rush to fill the void, the toy market will undoubtedly continue to change well past the holiday season.
Hasbro pushes $50 million in orders to the fourth quarter due to supply chain changes – Tonya Garcia, Market Watch
4. Draft policy could overturn India's electronics manufacturing industry
At the beginning of October, India's IT Ministry announced plans to create a $400 billion electronics manufacturing industry by 2025. Three-fourths of this growth would come from mobile devices.
The policy aims to grow the country's electronic manufacturing industry by promoting domestic manufacturing and encouraging a startup ecosystem.
India established its first National Policy on Electronics in 2012. The policy offers incentives to companies developing domestic manufacturing units.
If the proposal is enacted, it would bring major changes to the existing policy and India's electronics industry.
Developing core competencies and a startup ecosystem
The policy would push development of core competencies in all electronic sub-sectors. This includes defense, automotive, industrial and strategic electronics.
But it places extra emphasis on mobile phone manufacturing, with plans to double production.
According to the draft, India would need to increase production to one billion mobile phones by 2025 to meet this goal.
The policy also places a high value on research and development. And it aims to support a growing startup ecosystem in emerging technology.
Specified areas of development include 5G, IoT, AI and machine learning. Development in these sectors could impact application in the defense, agriculture and health industries, as well as promote smart cities and automation.
Replacing old incentives
To achieve these goals, the ministry plans to overhaul current incentives afforded to domestic manufacturers.
The draft policy proposes ending the 2012 Modified Special Incentive package scheme (M-SIPS). M-SPIS provides capital subsidies of up to 25 percent for the electronics industry.
Instead, the government wants to create schemes that are easier to implement. The draft names interest subsidies and a credit default guarantee as two potential replacements.
Specific benefits aimed at R&D include:
Increased tax benefits expenditure
Reimbursement of state levies
Duty free import of second-hand capital goods (for electronics hardware manufacturing)
Successfully implementing the new policy could create a nurturing ecosystem for electronic manufacturers. But only time will tell the success of the new policy.
Will India become the next electronics manufacturing hub?
Follow the link below to learn more about India's draft electronics policy.
Draft electronics policy aims whopping $400 billion manufacturing ecosystem turnover by 2025 – PTI, Financial Express
5. Will nearshoring become the new norm for fast fashion?
Some garment manufacturers are considering nearshoring production to combat rising costs and long lead times.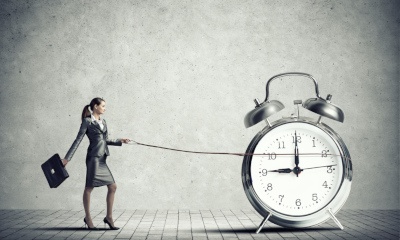 Nearshoring—the practice of transferring a business operation to a nearby country—presents numerous benefits for manufacturers.
Among these benefits are low labor costs and shortened lead times. And with rising Chinese labor costs, it can actually be cheaper to manufacture close to home.
But nearshore production isn't without its setbacks. Making the move can have a serious impact on your supply chain.
Nearshoring can drastically reduce lead times
Manufacturers have long relied on cheap Chinese labor for their production needs. According to a report by McKinsey, labor costs in China were one-tenth the cost in the U.S. in 2005.
But over the past few years Chinese wages have risen drastically. And today, labor costs in China are about one-third those of U.S. costs.
When you add in the costs of freight and duties, it can easily cost a U.S. seller less to manufacture in Mexico than in China. And Turkey is often a cheaper option for European sellers.
McKinsey's report shows manufacturing jeans in Mexico costs 12 percent less than in China for a U.S. seller.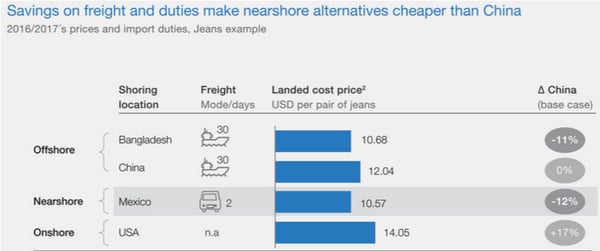 Demand for fast fashion is also on the rise. But delivering products quickly enough to meet demand can be extremely difficult, especially when production is half-way across the globe.
Nearshoring can drastically reduce these lead times. And shorter lead times can:
Boost sales volume and sell-through rates
Reduce inventory levels
Mitigate brand dilution from markdowns and clearances
Reducing lead times and cutting production costs is enticing for any manufacturer. Combined with trade war tensions, nearshoring production is a viable consideration.
But those considering nearshore production should also look beyond its immediate benefits.
China's infrastructure and capacity still excels
While nearshoring presents multiple benefits, it's unlikely a large-scale shift will happen any time soon.
Few countries can match China's infrastructure and capacity in the short term. Nearshoring destinations like Mexico and Turkey will need to rapidly build new factories and improve infrastructure to meet demand.
Companies moving production must also consider sub-suppliers in their supply chain. Most textile production, the key input in garments, still happens in Asia.
If a company moves production to Mexico, they'll likely have to import textiles. And importing textiles means you'll still end up paying for the shipping and duties you're hoping to eliminate by nearshoring.
A flexible supply chain can benefit brands. But brands considering nearshoring production should think beyond the immediate benefits and consider their entire supply chain.
Follow the link below for more information on fast fashion and nearshoring.
In an age of super-fast fashion, Mexico and Turkey may be the new China – Marc Bain, Quartz
---
We're constantly scanning the web for top manufacturing stories and news. If you'd like to submit an article for consideration for our weekly Best in Manufacturing, send us a message and let us know.