This week on Best in Manufacturing, learn how companies are shifting their production lines outside China due to the trade war, how maker spaces are leading the future of Vietnamese innovation and more!
Best In Manufacturing – August 26, 2018
Each Sunday, we publish a list of top articles and other content related to manufacturing in areas like quality control, product development, supply chain management, sourcing, auditing and law.
1. Is the trade war pushing manufacturing out of China?
The U.S.-China trade war is heating up. Both sides are releasing newer and longer lists of items incurring the 25 percent tariffs. And now Chinese manufacturers are beginning to respond by relocating to southeast Asia.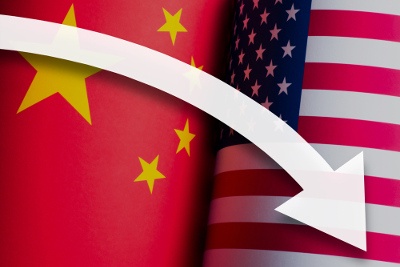 Sourcify, a U.S.-based B2B manufacturing platform, is shifting their business focus away from China. They run production in India, Bangladesh, Vietnam, the Philippines and Mexico. Though they have historically focused their connections in China, the tariffs are scaring them away.
Sourcify's CEO commented on the shift saying, "labor costs are more affordable outside of China, so for products like apparel where there is a lot of cut-and-sew labor, most companies are moving out of China anyway."
Kerry Logistics Network, an even larger corporation based out of Hong Kong, is making similar changes. They shifted part of their production lines from mainland China to their corporate home further south.
According to Kenneth Rapoza at Forbes, this move seems to be trending, and companies big and small are all buying into it.
Chinese manufacturing is changing
Tariffs are undoubtedly putting extra pressure on companies to move their manufacturing. But many manufacturers were already in the process of moving out of China well before the recent tariffs. Chinese manufacturing has been evolving in the past decade, and it's no longer the cheapest option.
China has been moving towards a more automated assembly line. They're now one of the world's largest producers of robotics used in manufacturing assembly lines. And this means they're pushing out more low-cost, labor-intensive manufacturing.
Though Beijing is supportive of more high-end manufacturing, they're less supportive of the large-scale move to southeast Asia.
Last week the government announced they would do everything possible to help their economy amidst the trade war. Some speculate this will likely come in the form of looser monetary policy from the central bank.
Read more about factories leaving China for neighboring countries at the article below:
Trade War Casualties: Factories Shifting Out Of China – Kenneth Rapoza, Forbes
2. "Made in Vietnam" giving China some competition
China is often the first country people think of when they hear the word "manufacturing". But Vietnam is not far behind. And it's quickly catching up.
Vietnam's GDP expanded by 7.38 percent in the first quarter of this year, while growth in neighboring countries slowed.
Much of this growth is due to the rise of mobile phone manufacturing in the country. Vietnam currently produces one in every ten smartphones. And in 2017 Samsung products alone accounted for a quarter of the country's $226 billion of exports.
Much of this technological prowess is being led by the coastal city of Da Nang. Vietnam's largest IT company, FPT Corporation, is looking to transform this metropolis into a smart city by 2020. They've invested $658,000 in pilot projects throughout the city to make this transformation a reality.
Vietnam is expanding its innovation. And it's starting in Da Nang.
Maker spaces leading the future of Vietnamese innovation
In the last few years, Da Nang has seen the rise of "maker spaces"—co-ops where creatives can invent and test out new products.
Nguyen Ba Hoi, a successful entrepreneur from the region, established two of these maker spaces on University of Da Nang's campus. He filled them with 3D printers, laser cutters and other modern gadgets. His hope was to attract curious and inventive students and give them the space and technology to explore their ideas.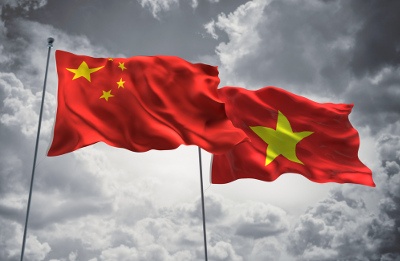 While manufacturing is largely led by investment capital and workforce capability, it's also driven by technological creativity. Chinese manufacturing reached a whole new level of quality when it focused on smart technology in its factories. These maker spaces may be exactly what Vietnam needs to catch up to China.
The only barrier Vietnam is fighting right now is the limited education of its workforce—only 9 percent hold university-level qualifications. And the transition to smart manufacturing can't happen without skilled labor.
Read more about maker spaces in Vietnam at the article below:
Forget 'Made in China'. Say Hello to 'Made in Vietnam' – Karim Raslan, South China Morning Post
3. Changes to packaging can improve your supply chain
Product packaging doesn't only refer to cardboard boxes. It refers to the entire system of preparing goods for efficient, safe and cost-effective movement through the supply chain. If done correctly, packaging can maximize consumer value, sales and profits.
Achieving perfect packaging can help you improve supply chain performance and save money (related: Packaging Inspection Guideline). It's all about removing unnecessary pieces, having a creative design and streamlining the process.
Product packaging has three main functions you should consider: market, flow and environment.
Market function is all about designing with the intent to satisfy customers. Flow function considers the ease with which the package is handled during distribution. And environment function is about limiting the environmental impact of your packaging system.
8 tips to improving packaging and optimizing your supply chain
Eliminate design deficiencies. Study consumer insight to improve your design and analyze pack functions to enhance efficiency.
Packaging procurement. Consider standardizing your raw materials and working with suppliers that have a global footprint—especially if your business has a global presence.
Standardize sizes and equipment. Doing this can help reduce change-over times and can give you higher line utilization.
Optimize packaging. Even design changes that shave off a few millimeters of packaging can have a major effect when you're mass producing.
Identify bottlenecks to increase line speed. Look out for production jams at every step: leaflet insertion, labelling, sizing, etc.
End-of-line solution. Increase efficiency by targeting end-of-line solutions like hand packing, case forming and semi-automatic case tapers.
Aim for sustainability. Be aware of your carbon footprint and try to use more recyclable and energy-efficient materials.
Increase warehouse management and transport efficiency. Do your research and understand that the shortest distance isn't always the most efficient route for transportation.
Read more about efficient packaging at the link below:
How to Improve Supply Chain Performance By Improving Packaging – Abhijeet Shah, Manufacturing.net
4. How to draft the perfect contract manufacturing agreement
Writing a good contract manufacturing (CM) agreement can be tricky. But it's an important step because the agreement will stick with you throughout the entire business transaction.
The idea behind a CM agreement is to have it become your supplier's standard agreement that they use with all their Chinese factories. These agreements only apply to mainland China though. So if you do business in Taiwan or Hong Kong, you'll need to draft a separate one.
The agreement also applies only to purchases made directly from the factory. Your CM agreement won't be affective when buying from a sourcing agent or broker. Instead, you'll need a different type of agreement in these cases.
Though you might have a lawyer draft up the agreement for you, there are certain aspects of it you need to understand.
The most basic aspect of a CM agreement is that it stipulates your factory can't sell your designed product to anyone but you. Most Chinese factories will resist restrictions on sale of their base product unless you commit to large purchase quantities.
Points to consider including in your CM agreement
It might also be useful to include stipulations regarding payment terms and price locks or adjustments. If you have a standard payment term you want to enforce, you should outline it specifically in the agreement.
Similarly, if you want to include specific rules regarding price locks or adjustments due to exchange rate fluctuation, you need to outline this at the beginning.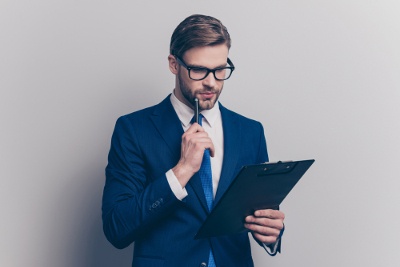 If you're particular about quality control (QC) specifications, this can be the right time to begin the discussion with your supplier. QC terms often fluctuate over time. So it isn't practical to include them directly in the agreement.
But it can be useful to reference a QC manual or formal procedure and include it as an exhibit in your agreement. This will ensure that your supplier is at least aware of your QC expectations from the outset of your working relationship.
It's also helpful to reference any specific policies you want your Chinese factory to comply with. For example, you may expect them to comply with both U.S. and Chinese anti-bribery laws or related labor conditions.
While most factories default to Chinese law, if you expect them to adhere to a higher standard, you need to be upfront about it in your CM agreement.
Read the full article below for more insights on drafting a CM agreements:
China Contract Manufacturing Agreements: Watching the Sausage Get Made – Dan Harris, China Law Blog
5. U.S. manufacturers facing a labor shortage?
U.S. manufacturing is finding itself in an unlikely situation. In the midst of American economic prosperity, it's facing a shortage of workers to fill skilled and unskilled positions. This is the opposite outcome of most predictions that technology and automation would take over the entire job market.
According to data from a 2015 report from the Manufacturing Institute, two million skilled jobs could go unfilled by 2025.
One third of companies surveyed in the report even stated that they've begun turning away customers because they don't have the manpower to fulfill their orders. Other companies are even turning to expensive technology simply because they have no other options.
A bottle packaging company in Wisconsin had such a hard time finding workers that they resorted to increasing wages by 25 percent. And when that didn't work they increased them by another 20 percent. But with nearby competitors offering even higher wages, the president of this company had no choice but to turn to automation.
How companies are incentivizing manufacturing workers
Companies are forced to offer new benefits just to entice workers to their factories.
Some are offering cash bonuses to employees who bring in new recruits that stay at least 60 days. Others are providing on-site day care and healthcare. And some are even renovating their cafeterias and recreation spaces to attract the younger generation.
Local and state governments are also doing their part to stimulate manufacturing business. Colorado has a state-run program that waives income taxes for those who relocate to rural areas for four years. Kansas helps workers relocating to rural opportunity zones by repaying portions of their student loans.
Manufacturers are also trying to train their own workers in a process known as "upskilling" labor. Without enough skilled labor to choose from, they're forced to re-educate their own unskilled laborers.
President Trump may be touting a need to support American manufacturing. But there won't be much industry to support unless manufacturers can find the labor they need to operate.
Read more about the labor challenges of U.S. manufacturers at the link below.
Manufacturers Increase Efforts to Woo Workers to Rural Areas – Ellen Rosen, New York Times
---
We're constantly scanning the web for top manufacturing stories and news. If you'd like to submit an article for consideration for our weekly Best in Manufacturing, send us a message and let us know.