Enjoying the outdoors isn't all about the sweating in the sun; it also includes sitting down and relaxing. Good quality outdoor furniture can help heighten your experience with nature, be it sitting outside on your patio or at the beach.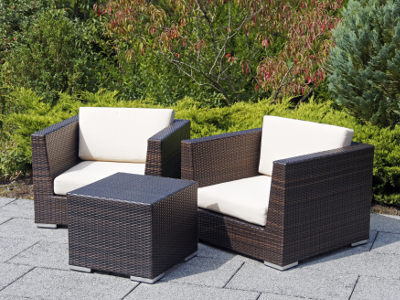 For the people who want to relax outside in their backyard or at the beach, outdoor furniture is essential. Outdoor chairs and tables need to meet different standards than their in-home counterparts. That's because outdoor furniture items need to be able to withstand the outdoor elements while maintaining their visual and structural integrity.
By following these internationally-recognized standards when conducting your outdoor furniture inspection, you can help ensure your product will be able to hold up against the sun, wind, and rain.
ASTM F1561-03
The American Section of the International Association for Testing Materials (ASTM) develops international standards for manufacturing and testing products. This standard is used to assess the performance requirements for residential and nonresidential outdoor plastic chairs.
EN 581
The European Committee for Standardization (CEN) defines product standards for countries in the European Union developed this standard to deal with safety requirements for outdoor furniture.
EN 581-1 provides the general safety requirements for outdoor furniture.
EN 581-2 specifies mechanical test methods to establish safety for outdoor seating furniture.
EN 581-3 provides mechanical testing procedures for outdoor tables.
EN 581-4 determines durability testing of outdoor furniture when exposed to environmental factors such as rain.
AFNOR NF D60-300
The French Standardization Association (AFNOR) develops safety standards that are applied in France as well as in other countries around the world. AFNOR NF D60-300 provides safety requirements and test procedures for outdoor seating and tables for children.
UL 962
Underwriters Laboratories (UL) is an independent global safety solutions company. It created this international safety standard, which is applied to household and commercial furnishings, including for the outdoors.