In this week's roundup, learn about the package returns, the smart home device market, and why should we eliminate plastic waste.
Best in Manufacturing – May 04, 2021
Each Tuesday, we publish a list of top articles and other content related to manufacturing in areas like quality control, product development, supply chain management, sourcing, auditing, and law.
1. Package Returns: Next Challenge for Retail Industry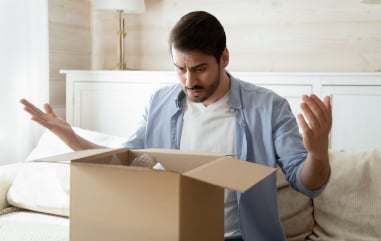 Learning the trend of eCommerce, almost all businesses are involved in the new e-marketplace. Brands and retailers are trying every method to increase their sales. But in the meantime, the return problems seem to be ignored.
In the retail industry, package returns always exist and is playing a larger part since eCommerce is becoming the main selling source. Unlike shopping in-stores, consumers might have higher expectations without having an actual view or touch of the products and can be more inclined to return.
According to the National Retail Federation, consumers returned an estimated $428 billion in merchandise in 2020.
Retailers have been working to reduce the pain of those returns and reduce the pressure brought by those returns on the supply chain. They will need to hire extra employees to especially deal with the returns and related issues.
With returns being more common, the consumers have a growing awareness around issues of sustainability. What happens to those returned products? It's a crossroad for both retailers and consumers.
Five billion pounds will end up in landfill
However, a truth that most of the consumers returning products don't know is: most of those products can't go back to the shelves again. Joel Rampoldt, a managing director in the retail practice at AlixPartners, explained the reason:
The cost of inspecting that good, repackaging it, getting it back on the shelf, the reverse logistics — all of that often outweighs the value of the good from being sold the second time. So, consumers have environmental concerns about the way they shop, and environmental concerns about e-commerce. But, they don't yet understand the linkage.
The destiny for those returned products is mostly liquidation, destruction, and landfill. According to a recent Coresight Research report, around 5 billion pounds of returns will end up in landfills annually. Also, an estimated 16 million metric tons of carbon dioxide were emitted from the transportation of returns in 2020.
Considering the environmental impact brought by the returns, some retailers are now allowing the consumers to keep the products rather than having them shipped back. But this can be dangerous and the product with brand name could wind up in trash cans or the flea market – and harming brands reputation. So, what is a better way to deal with the returns?
What should retailers do?
The first way to support a sustainable return is an eco-friendly attitude or a sustainable brand image. The major purchasing force in the future, Generation Z, is more likely to buy from sustainable brands.
Consumers, including Gen Z, would prefer brands that source ethically and be environmentally friendly. Brands can ask in advance to see if a return is truly necessary and show a stronger responsibility.
Secondly, businesses can introduce more technology to the customers' journey. For instance, in the garment industry, recent pain points for consumers are that they don't know if the garments fit or not. But some virtual sizing apps can help in this process to lead consumers to the correct size.
Moreover, high-tech like VR or smart glasses might allow consumers to view what they look like with the products from home. This can be a very strong method to avoid returns ahead of time.
Willing to know more about the return crossroad that retailers are facing? Follow the link below to learn more about the package return issue in the retail industry.
Retail supply chains and consumers are at a crossroads with returns – Rick Karlin, Supply Chain Dive
2. China will become the largest smart home device market globally
The pandemic has changed people's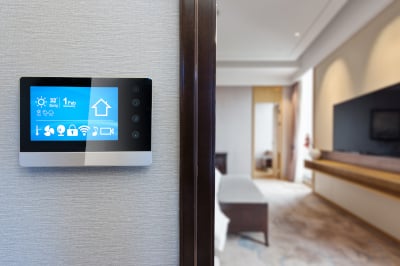 lifestyles. While the virus is ranging globally, people are spending more time at home than ever. Working and studying from home, people are in demand for more advanced home devices to make life easier.
As a result, smart home devices are becoming a rapid-growing market highly supported by technology. Smart home devices are devices connected to the internet and can be controlled through a panel. Not only smartphones and computers, clocks, lights, air conditioners, and even curtains can be smart home devices.
In recent years, smart home devices are gaining increasing popularity. More people are starting to install them in their homes for a more convenient life. For example, remotely controlling the lights and temperature to match personal preference is a trendy lifestyle.
Currently, the U.S. is the largest market for smart home devices. But according to an industrial report from International Data Corporation (IDC), China will outrank the U.S. by the end of 2024. Estimated by IDC, China's shipments of smart home devices will account for 36.4 percent of the world's total shipments in 2024. The figure might further expand to 38.4 percent in 2025.
An increasing need globally
The smart home device market is a young market. It has been enjoying a rapid development with people's increasing demand in "making real-time decisions".
As of 2020, the smart home device market was valued at $79.13 billion in 2020. It is expected to reach a market size of $622.59 billion by 2026, with a CAGR of 29.3 percent, according to Fortune Business Insights™.
Eying the future, the smart HVACR (heating, ventilation, air conditioning, and refrigeration) systems will be the key driver to the market. Devices that can control other appliances, like voice-assisted technologies (i.e. Alexa, Google Home, and Apple Homepod) are estimated to gain much more popularity.
And particular, the future market will focus more on the energy-saving systems under eco-friendly needs. The function to easily connect other products to the platform/ecosystem to manage the usage efficiently will be welcomed.
However, users or potential users still hold an observant attitude toward security issues related. How to ensure the users are the "only" masters of their homes will be key to open more markets.
Quality control on those smart devices
Same as other products, smart home devices need quality control. The devices' connections, power storage, panels, cameras, and speaker function deeply affect the user experience. And as a type of home appliance, the issue of electrical safety is also particularly important.
So, how can quality control help to ensure those smart home devices work properly? Let's take an inspection service for smart lamps that can connect your phone for example.
During an inspection, the inspector will first check the overall appearance and workmanship of the products. Scratches, dents, dirty masks, or any conspicuous defect will be spotted and marked.
if there is a drawing, the inspector will compare the actual parameters of the product according to the drawings. Heights, weights, or assembly will be checked to make sure the consumer can assemble the lamp when they get it, and it can standstill.
Then, the inspector will conduct some no-site tests to make sure the smart lamp can work properly. For instance:
Connection check: check if it can connect to Wi-Fi and phone.

Function check: test if it can turn on or turn off properly according to the orders.

Abuse/Fatigue test: test if the product will break easily.

Internal check: check if the internal wiring is organized.

Hi-Pot test: test to see if the voltage is safe for use.

Labeling check: check if the label matches the products and gives clear information.

Packing and packaging check: if the final product is well-packed to be sent to the clients.
After all, the smart home device is a growing market and is expected to bring us more convenience in the future. Follow the link below to learn more about the small home device market.
China to become world's largest smart home device market in 2024: report – Staff, China Daily
3. Can't remove plastic but want to be sustainable? Try eliminating plastic waste!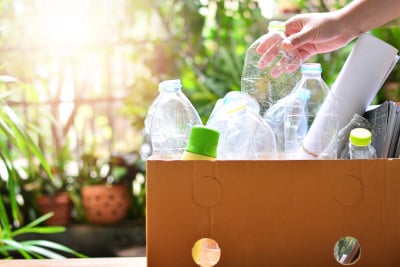 With the rising awareness of environmental protection, people have gradually realized the huge environmental impact of plastic products and began to reduce the use of plastic consciously. These moves have greatly hit the plastic packaging industry.
But, a leader in the industry is now proposing a new idea. Berry Global Inc., one of the leading preeminent producers of plastic packaging in the world, points out that plastic waste is the real crisis instead of plastic itself.
Tom Salmon, Chairman, and CEO of Berry Global said:
Plastic is not a problem. Plastic waste is an opportunity. It represents potential savings of energy, water, and CO2.
According to Berry's executive team, circularity is now the key to driving its business. The company is gathering its clients for more sustainability and reach a "net-zero economy". To reach the goal, Berry is now redesigning its plastic packaging to make it fully reusable, recyclable, or compostable.
Jean-Marc Galvez, President of Consumer Packaging-International for Berry Global, added:
Most of our CPG customers have made commitments to their consumers to have 10% to 30% post-consumer resin (PCR) recycled content in their packaging by 2025.
A well-built circular system for PET
With the rapid development of industries, the use of plastics is growing exponentially and so is plastic waste. You can find plastic waste in almost every rubbish bin and landfills. But are those plastic waste useless at all? No.
Before bringing the waste a second life, the policymakers are working to reduce the volume first. In 2019, the EU issued the Single-Use Plastics Directive (SUPD) and marked a turning point for waste management. With the SUPD, the EU can first eliminate single-use plastic as much as possible and then focus on those recyclable ones. For instance, the PET.
PET is a polyester and is the most commonly used plastic material. PET beverage bottles are the world's most collected and recycled plastic packaging. In some countries, over 97 percent of the PET bottles are already in the circular system.
But aside from PET, there are also many other plastic materials used in the packaging industry, and only 2 percent of which is recyclable or reusable. If we can apply more PET in the industry, the recycling rate will experience a significant increase.
Lush is taking more ownership of its plastic packaging
On the brands' side, they are gradually realizing that they can have more control over their plastic packaging. On one hand, they can reduce the waste generated by controlling their products' plastic packaging. On the other hand, they can gain more reputation in the sustainable market.
Recently, beauty brand Lush released its new plastic packaging returns scheme called Bring It Back. Although now Lush's plastic packaging is made from recycled plastic, the brand is still looking to have more control over the plastic waste that they generated.
With the Bring It Back scheme, Lush allows its consumers to return their waste plastic containers from any Lush product that they have purchased. The consumer can receive a $0.5 (50 cents) deposit per item that they can use in future in-store purchasing.
Collecting those returned plastic packaging, Lush will send them back to its UK recycling hub to be processed and sent to partners. Then the waste can be re-molded into new Lush pots or used as industry feedstock material.
Rae Stanton-Smithson, Earthcare Retail Communications Lead at Lush, said:
We are working hard to offer people the ultimate waste-free shopping experience…We continue to invent revolutionary naked products, unique packaging materials, work on reusable plastic packaging items as well as looking into refilling options for the future.
Lush is not the only brand that is finding value in plastic waste. In the future, more brands might choose to eliminate their plastic waste and create value from the waste. Follow the link below to learn more about finding value in plastic waste.
This Global Plastic Packaging Producer Says Don't Eliminate Plastic—Eliminate Plastic Waste – Jim Vinoski, Forbes
---
We're constantly scanning the web for top manufacturing stories and news. If you'd like to submit an article for consideration for our weekly Best in Manufacturing, send us a message and let us know