Skipping packaging inspection can lead to angry customers, customs delays or issues with distributors. Learn how to thoroughly check your packaging with this eBook!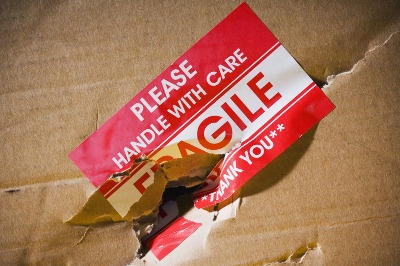 Have you considered what effect problems with your product's packaging can have on your product quality, your customers and your business? As an importer, you may not think packaging deserves to be among your top priorities.
But the truth is many importers suffer greatly from the mistake of not adequately overseeing their product packaging. Product packaging doesn't just protect your goods during shipping. It also represents your brand and helps your product reach your end customers at the right time and place.
Don't rely solely on your supplier overseas to thoroughly check your product packaging before shipping. Seemingly insignificant details, such as the number of units to an inner carton or the markings on the outside of a shipper carton, can have drastic negative effects on your bottom line, including:
Angry customers that receive damaged goods they can't sell due to substandard packing materials or improper assortment
Shipping delays at customs because of incorrect labeling; and
Refusal to accept your shipment due to failure to meet government regulations or distributors' requirements for packaging
With the success of your business hanging in the balance, it's vital that you inspect your product's packaging thoroughly before shipping to avoid these and other serious problems.
Where can you learn packaging quality control from industry experts?
You may already have strict requirements for the packaging used with your product. But you may be unsure of the different standardized tests and checks professionals use to verify these requirements during packaging inspection. That's why we've collected these and other insights into one easy-to-read eBook: Comprehensive Packaging Inspection Guideline.
This eBook is more than 30 pages long and includes insight from real QC professionals that have overseen packaging inspections in China, Vietnam, India and elsewhere in Asia. Inside you'll discover:
Standard QC checks to perform during inspection to ensure your packaging meets your expectations.
Common government regulations and retailer standards for packaging (and how to avoid having your goods refused by customs or distributors for failure to comply).
Easy-to-follow steps for packaging testing you can use to check durability and other key areas of quality (with little or no equipment needed).
9 types of package testing performed by laboratories to help you be even more confident in your packaging safety and durability.
How to classify packaging defects to easily understand your inspection results (including 25 examples from real QC professionals).
Take the first step toward greater quality with packaging inspection
You don't have to risk delays and quality problems by leaving your suppliers to check your packaging before shipping. There are other ways to get greater quality assurance.
Now you have access to one of the most comprehensive and informative resources on quality control for packaging. You're free to take matters into your own hands or hire professionals to inspect your packaging on your behalf. All the information you need to take the first step toward greater packaging quality is right here in this eBook.
---
Are you ready to impress more customers with timely shipments and better packaging quality? Click the button below to request your free PDF!