Surveys show that over half the global population - and over 70% of U.S. households - have a pet at home. In 2021 alone, American consumers spent over $124 billion on pet products.
The market for pet products is massive and brands are cashing in. Even luxury brands are developing pet products. For example, Versace and Prada are creating luxury pet accessories like raincoats and dog beds and enjoying massive sales.
But even though the market is growing, the pet industry isn't easy. After decades of almost no oversight or regulations, pet owners are now scrutinizing products more heavily than ever before. Brands need to work extra hard to ensure that their products are fit for use and free of safety hazards.
In this article, we will explain the importance of quality control for pet products and provide brands and retailers with the guidance they need to get started.
Why You Should Implement Pet Product Quality Control
Tests have shown that many pet toys, such as leashes, collars, beds and tennis balls contain an "alarming level" of lead and other toxic chemicals that have been linked to disabilities and reproductive problems among pets. Some of the most common toxins found in pet products include:
Polyvinyl chloride (PVC)
Phthalates
Bisphenol A (BPA)
Lead
Chromium
Formaldehyde
Cadmium
Bromine
High toxins in pet products indicate that most manufacturers do not consider the impact of materials used in making pet accessories and toys. As a pet product dealer, you must provide safe and quality products to your customers or face a possible recall (or lawsuit) which could lead to financial losses and permanent damage to your brand. Implementing quality control procedures during the manufacturing process can help you to verify the safety of your products and prevent negative associations with your brand.
As with any rapidly growing industry, safety regulations need time to catch up with the innovations that occur. Pet products, unlike those meant for humans, currently have very little safety regulations or minimum standards for what is allowed to be put on the market. And when legal requirements are this nominal, two different scenarios can occur:
Manufacturers must rely on testing a "similar" product, or
A product can go to market without safety validation


Either situation is problematic, which is why consumers have been lobbying for better regulations and more accountability. Brands and retailers need to set their own quality standards and create standards and processes to protect themselves from any possible backlash that could occur from unsafe products reaching consumers.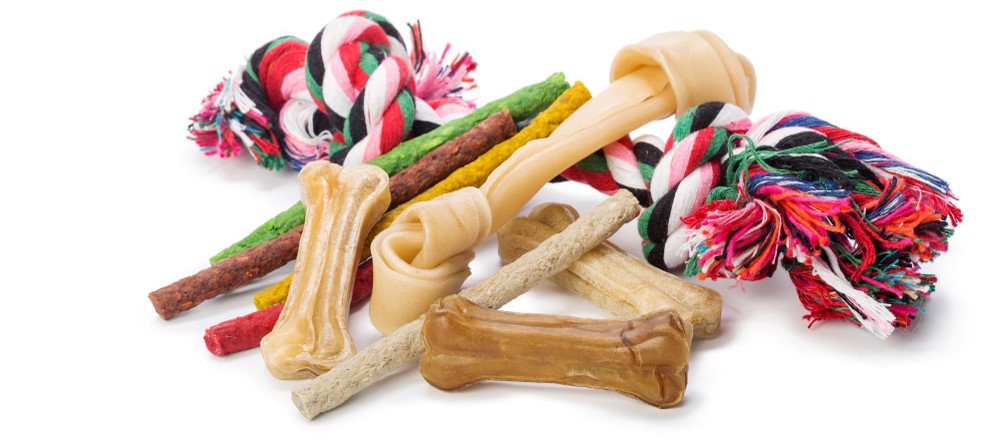 What is Tested /Checked on Pet Products
The risks associated with pet toys are not limited to chemicals and toxicity. Poor quality toys can come apart and create choking hazards, among other risks. This is why product inspections are also recommended as part of a quality control process.
Examining pet toys and accessories' quality involves checking various factors, including their durability, smell, and quality. Some of the main tests or checks to perform during a pet product inspection include:
Pull test - This test measures the tensile strength of a product to ensure no parts will come off and pose a choking hazard.
Warning label - Verifies the product has the correct warning label to reduce liability in the case of an accident
Care label - Verifies that the product's care instructions are accurate
Humidity test - Tests the product for weakness in harsh conditions such as high and low temperatures and humidity.
Carton drops test - Ensures the packaging can stand up to normal wear and tear during transportation.
If your manufacturing facility is located overseas, visiting your supplier for an onsite inspection can be difficult. But working with a third party quality control partner can help to ensure your products are up to your standards and in compliance with specifications and approved samples.
Implement Pet Toys and Accessories Quality Control
Without an effective quality control program in place, your business may be subject to negative press, product recalls, or even legal action resulting from unsafe products reaching the market place.
At Asia Quality Focus, we provide the guidance required to manage quality control. We verify your supplier's ability to produce pet accessories and equipment that meet the function, quality, and safety regulations. Contact us or sign up for AQF Online to book your next product inspection or supplier audit today.