In this week's roundup, learn about the lasting logistic problem of sourcing in China, the investment in sustainable fashion, and the potential free trade agreement between Thailand and the EU.
Best in Manufacturing – August 24, 2021
Each Tuesday, we publish a list of top articles and other content related to manufacturing in areas like quality control, product development, supply chain management, sourcing, auditing and law.
1. Ports Are Running but the Congestion Still Lasts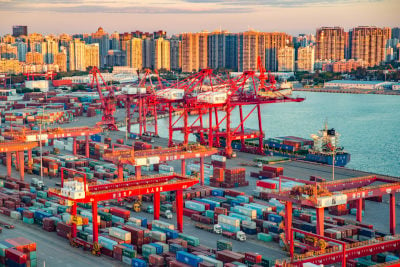 For many industries, China is a massive manufacturing hub that many importers and brands are sourcing from. Only one month after China's Yantian Port's resumption, Meidong Terminal at the southern-east coast of China was partly shuttered due to another wave of COVID outbreak. Container shortage hit back again, and the shipping congestion further extended.
For example, some containers have been waiting for months to get shipped out due to congestion. And the sky-high shipping price is eating the profits of the companies. A container that used to cost $3,000 before the congestion can now surge five-fold to $15,000 per each.
Alexander Klose, executive vice president of overseas operations at Chinese electric car start-up Aiways, said the businesses are struggling to arrange the shipping:
So we had to rebook shifts, we had to delay shifts, because no ships were available, no containers were available. That definitely impacted us.
Prepare now if you are sourcing from China
If you are sourcing from China, you better be prepared now since the coming months will be full of busyness and challenges.
On one hand, the holiday season and the sales season will arrive in late November and December. And for brands and retailers, they have to prepare all the goods on shelves in advance, no matter physically or online.
Generally, it takes at least a month to manufacture the products in China. Then you need to reserve some time for quality control, shipping, and potential shipping congestion. If you are sourcing goods from China for your holiday sales event, start now or you might miss the window.
On the other hand, the 2022 Chinese New Year falls on February 1st. Thus, most of the Chinese factories will pause or stop operations in mid-January as the workers will take a long holiday for the family reunion. This means all the goods shall be manufactured and shipped out before the holiday, or you will have to wait for another month to receive your orders.
Can warehouses and fulfillment centers help?
In this post-COVID era, all industries have come up or are coming up with new solutions to mitigate the impact. For the global supply chain, the solution might be more warehouses and fulfillment centers globally.
Previously, the common method for businesses sourcing from China is to directly ship products from China once manufactured. But this chain can be vulnerable if either a Chinese port shut down or routes are accidentally affected, like the Suez Canal blockage.
But with more warehouses and fulfillment centers outside the sourcing region and locally, businesses have more choices when there is a blockage. For example, ecommerce companies have been building or renting warehouse space near customers in Europe to ensure the supply.
And Chinese companies are among the main force. According to China's Ministry of Commerce, Chinese companies have built 100 new warehouses overseas so far this year. And back to 2020, the figure was 800. These warehouses can significantly mitigate the impact if there is a supply chain blockage, and increase the efficiency, deliverability, and even expand the coverage.
Follow the link below to learn more about the remaining shipping issues.
'Made in China' products are running into new logistics problems – Evelyn Cheng, CNBC
2. Fast fashion or sustainable fashion? Customers choose the latter.
For many years, fast fashion has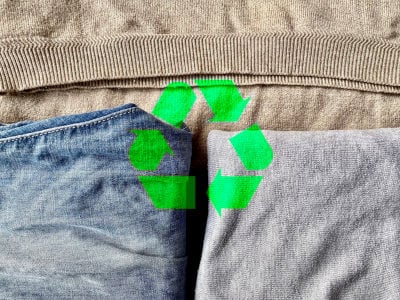 dominated customers' choices for buying outfits. But after realizing fast fashion is a major cause of global carbon emission, customers are gradually turning the balance to sustainable shopping.
If asked to choose from fast fashion and sustainable fashion, more and more customers will choose the latter. This trend is especially obvious among the youngsters. Around 60 percent of the young customers are open to entirely change their wardrobes to support sustainability, according to a recent survey by Samsung.
Meanwhile, 39 percent of the respondents said they are would like to choose sustainability rather than fashion. The survey says:
Gone are the days of fashion just for looking good. It must also fight back against injustice.
However, this is not a 'pick one of two' question. Sustainability and fashion are not opposite but can live together. And this symbiosis is what brands and manufacturers are pursuing as well.
Why do they prefer sustainability?
So, why do customers choose sustainability? The first and major reason shall be that the environmental changes have truly affected people's day-to-day lives. From the melting of Antarctic icebergs to the raging fires of the Amazon rainforest, part of people's lives is changed forever.
Moreover, the emerging worker safety incidents are not only blaming the brands but also alerting the customers about the awareness of sustainability. The labor exploitation, poverty, and inhumane conditions are accelerating customers' abandonment of fast fashion.
Mehr Husain, writer and founder of sustainable social enterprise Zuka Accessories, summarized why customers perspectives change:
Seeing climate change, the increase in temperatures, the highlight of animal abuse, the sheer indignity and lack of human rights of workers, and now, the pandemic, there has been a global awakening that we are all facing a difficult future. It's only natural for young people [now] to revolt, demanding respect and a better use of resources.
How can fashion achieve sustainability?
Since sustainability has become a reason for customers to purchase, it's now a goal for businesses. Here we summarized three solutions for your reference.
Firstly, brands and manufacturers can update the raw materials they use. While most manufacturers will use 'virgin' textiles to make their garments, using recycled textiles is a good choice for achieving sustainability. But sometimes the recycled fabric is pricier due to the recycling process and this can be a barrier for the brands.
Secondly, brands and manufacturers and update the technic they use during the manufacturing process. For example, brands can invest in high-tech machines in the factories to precisely control water consumption during the manufacturing process.
Thirdly, brands can carry out recycling operations to bring waste to second lives. For a simple instance, fast fashion giant H&M is trailing its garment recycling system called Looop. The system takes 5 hours to process the used garment and make it to a new piece, and the customer can view the whole procedure on-site.
In short, sustainable fashion is the new key to the market and brands shall work to grab the chance.
Follow the link below to learn more about young customers' choices.
Why young shoppers are investing in sustainability – Meera Navlakha, Vogue
3. Free trade deal between Thailand and the EU might come true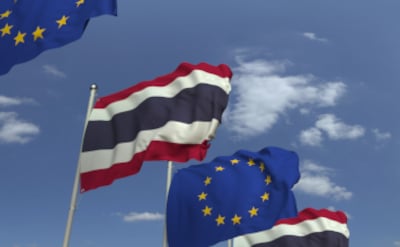 In an era of globalization, cross-border trade is such a common thing. And usually, when importing from overseas, businesses have to face all kinds of tariffs. But free trade agreements (FTAs) can free companies from this cost. And recently, another good news on trade might come true.
In early August, Thailand and the EU resumed negotiations on FTA. It has been seven years since the last talks collapsed in 2014. If the agreement is reached, this second-largest economy in Southeast Asia will have its free admission ticket to the blocs.
Jurin Laksanawisit , Thailand's Commerce Minister, told the press.
The government and the Commerce Ministry are serious to pursue FTA talks with the EU, while the EU itself aims that Thailand should be the third country in ASEAN the bloc will sign the pact with after Vietnam and Singapore.
As for now, the main barriers on the EU's end include Thailand's high taxation of alcohol, and for Thailand is mainly the higher regulatory standards for free trade. Both parties need to reach an agreement on these issues first to be bound to an FTA.
What sectors will be benefitted
So far, the EU is Thailand's fifth-largest trade partner, representing about 7.5 percent of the country's total trade. In 2020, the top 5 products that the EU imported from Thailand were:
Machinery and appliance (account for 52.3 percent)

Plastic, rubber, and articles thereof

Transport equipment

Foodstuffs, beverages tobacco

Pearls, precious metals, and articles thereof
If the FTA agreed, the machinery and appliance industry will surely become the biggest beneficiary. Thailand also owns a strong automotive manufacturing industry and this sector will be boosted with the FTA.
What's more, Thailand is expecting the FTA to support some of its less advanced sectors, such as the apparel industry.
What are the alternatives for sourcing in Asia?
Sourcing from Asia gives companies much more possibility for companies to source more products with a lower budget. And some of the countries are especially good at manufacturing some specific type of products, which make them the perfect sourcing location for some businesses.
So where should you look at when sourcing your product? Here we list some countries for your reference.
Just like we mentioned above, Thailand is good at machinery and appliance manufacturing. This country is among the top automotive producers in South Asia. If you are looking for manufacturing automotive parts, you may consider Thailand first.
If you want to make garment products, you can't miss Bangladesh. The garment and textile manufacturing industry is the pillar industry in this country. The low wage here is also a benefit for a labor-extensive industry like the garment industry.
Also, if you are looking for manufacturing some high-tech products, mainland China and Vietnam can be your sourcing locations. These two countries are rather more developed in manufacturing technics while having a lower wage compared to advanced countries. Sourcing high-tech products from mainland China and Vietnam might be a budget-friendly plan.
Follow the link below to learn more about the free trade deal discussion between Thailand and the EU.
Thailand and the EU Resume Free Trade Agreement Negotiations – Alexander Chipman Koty, ASEAN Briefing
---
We're constantly scanning the web for top manufacturing stories and news. If you'd like to submit an article for consideration for our weekly Best in Manufacturing, send us a message and let us know