In this week's roundup, learn about the possible shipping delays for holiday products, Bangladeshi garment manufacturing industry's current situation, and the recyclable toothpaste tube.
Best in Manufacturing – July 06, 2021
Each Tuesday, we publish a list of top articles and other content related to manufacturing in areas like quality control, product development, supply chain management, sourcing, auditing and law.
1. Preparing for next holiday season? Keep an eye on the shipping delays.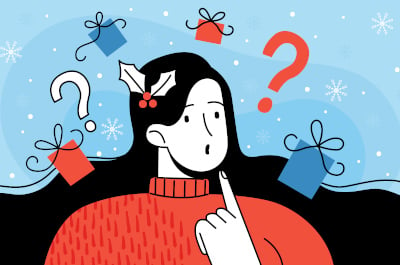 Due to the port congestion in China's Yantian Port, the global supply chain experienced another round of panic after the blockage at the Suez Canal. Now, Yantian Port is gradually returning to normal operations, but the effect might last longer than expected.
Although the port is trying its best to ship out all the overstocked containers, the congestion has already caused a domino effect. Other ports nearby the Yantian Port are now under congestion as well since they have been receiving freighters that can't reach Yantian Port.
Peter Sand, the chief shipping analyst for shipowner association Bimco, said that the congestion might last for months and even affect the shipment of the next holiday season – Christmas. He commented:
The Yantian backlog is adding extra disruption to an already stressed out global supply chain, including the significant seaborne leg of it. …[People] may not find all they were looking for on the shelves when shopping for Christmas presents later in the year.
For brands and manufacturers, it's already time to prepare for the products sold for Christmas. The designing and manufacturing can take months and left not much time for the shipments. If there's a further delay on the global supply chain, those Christmas presents might not meet the time to the market and will then become useless.
Toy brands are keeping a careful eye on this
When asking about the favorite holiday of the year, the answer will be Christmas for many of the kids. Thus, Christmas has become one of the biggest sales events for toy brands. And now, those brands are keeping a careful eye on the port congestion on their supply chain.
At the current stage, which is June and July, the toy brands are just entering the preparing period of production for products that ship in September and October. So, there are still sometimes before the holiday. But if they are not seeing an improvement in the shipping by the end of summer, there might be a problem.
As for now, the toy brands are remaining the current pricing and hold the additional shipping fee to themselves. However, if the shipping fee continuous to surge, there is a possibility that the brands increase the price. Stephanie Wissink, an analyst at Jefferies, said:
We note that holiday purchases are very much oriented toward gifting, so price sensitivity is somewhat less. That said, consumers will notice if there's a dramatic increase in prices, but we don't expect that at this stage.
Pay attention to the quality of your promotional goods
For many brands, the holiday is a good reason to issue some promotional goods to customers and partners. Usually, those promotional gifts won't be pricy but shall remind the receiver of the brand when seeing or using the product.
If you are considering some promotional items for this year's holiday season, don't forget to pay attention to the quality of those products. If your customers have a bad impression of your promotion goods, it will also affect their impression of your products.
So, what are the important quality control checkpoints for promotional goods? Here we list 3 of the most-related concerns when applying quality control on promotion items (related: Quality Control Of Promotional Goods: Top 10 Quality Concerns):
Leave no visual defects on the product.

A defect on the first sight looking at your products will drive your prospects away.

Ensure the labeling and marking are correct.

The label, marking, and logo on the promotional products shall be clearly recognizable and remind users of your brand.

Ensure the function.

The functionality is the core of the product. If your promotional product can't work properly, it will useless to the receiver and be cast away.
If you want to save your efforts on ensuring the quality, an inspection conducted by a professional quality control company can definitely help. Aside from the above checkpoints, an inspection will also conduct other on-site tests and check any special requirements based on your requirements.
Follow the link below to learn more about why the port delays will affect your Christmas gifts.
Your Christmas shopping this year could be held up by a staggering shipping backlog in China's southern ports – Cheryl Teh, Insider
2. Has Bangladesh lost its appeal to the U.S. apparel market?
Lying in southeast Asia, Bangladesh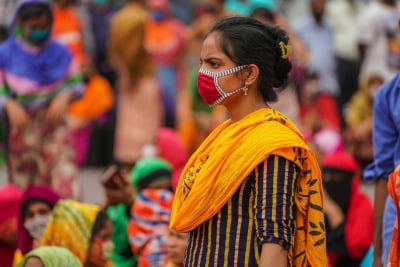 is a country famous for garment manufacturing. The ready-made garment (RMG) industry counts for more than 80 percent of Bangladesh's total exports and employs about 4.4 million people.
Due to the spread of the virus, the RMG industry in Bangladesh is seriously affected. On one hand, the brands are cutting their orders since there are fewer demands. On the other hand, the factories in Bangladesh are partially shut down due to the virus cases locally.
Though the virus situation is now under better control in this garment manufacturing country, data shows that the country seems losing its appeal to the U.S. garment market.
According to the U.S. Department of Commerce's Office of Textiles and Apparel (OTEXA), as for the first four months of 2021, Bangladesh's garment export to the U.S. dropped 3.71 percent comparing to the last year. Meanwhile, China's exports and Vietnam's exports are increasing sharply.
The reason is two-sided. Some orders are going back to China and Vietnam again with better recovery from the virus. And some Bangladeshi factories have to reject some orders due to the rising cotton price. If they accept the orders, they can gain only a little profit or none.
Increasing price for raw material
One year after the outbreak of the virus, the demands are recovering, and many manufacturing lines are gradually back to normal to meet the demand. In the garment industry, the resume of Chinese manufacturing and Indian manufacturing is inadvertently pushing up the price of raw materials.
According to sources, the price of necessary raw materials such as polymer, yarn, kraft paper, and chemicals had an increase between 40 percent to 80 percent.
The skyrocketed price is making the situation worst for some Bangladeshi garment manufacturers. Although the Bangladesh government has issued loans to its local manufacturers, few of them can receive the stimulus package.
AKM Mustafa Selim, the owner of SAMS Packaging, uses kraft paper as material but the recent price surge is blocking him from proceeding with the production. He explained his dilemma:
The kraft paper we used to import at $800 per ton now costs $1,400. At the same time, banks are also not giving us additional loans. We are barely keeping our factory running to retain the workers.
Reducing cost by turning sustainability
While trying to recover from the crisis, the Bangladeshi garment industry is also eyeing a transformation to gain sustainable development. As a mega garment manufacturing hub, Bangladesh generates about 250,000 tons of recyclable cotton waste per year. If the country can make full use of this waste, it can save a huge amount of cost.
According to a new analysis from the Circular Fashion Partnership (CFP), the recyclable cotton waste includes cuttings and yarn from the end of bobbins. If fully recycled, Bangladesh can reduce the import of raw material by 15 percent and save about half a million dollars. Federica Marchionni, CEO of the nonprofit Global Fashion Agenda (GFA), commented:
These findings demonstrate that a circular fashion system could breed not only environmental but financial benefits for a country.
As for now, these waste materials are generally used as fillers, incinerated, or exported. But none of those actions are formally controlled and are not reaching the highest value. In the future, waste recycling is expected to carry out on a larger scale and bring more benefits and jobs to Bangladesh.
Follow the link below to learn more about the current situation of Bangladeshi garment manufacturing industry.
Bangladesh losing opportunity to grab US apparel market – Shovongkor Karmakar, Prothomalo
3. The toothpaste tube in your home will be recyclable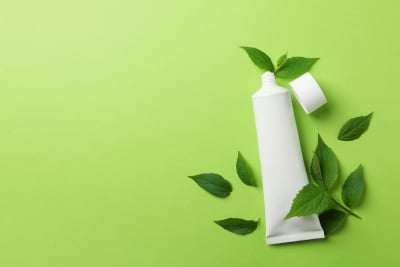 With the increasing awareness of environmental protection, consumers are gradually becoming aware of recyclable items and are more willing to buy them. Plus, the public is paying more attention to the carbon footprint and eco-friendly actions of the brands.
In consequence, brands are putting more effort to generate recyclable products or products made from recycled material. For instance, a rubber ornament, a glass jar, or a cushion can be recycled once used up. And soon, there will be one more recyclable product in your home: a toothpaste tube.
Toothpaste is used every day and is almost irreplaceable. Around 1.5 billion toothpaste tubes will become a piece of waste each year globally according to some reports. This is a giant market but ignored. Unilever, a giant in consumer goods, noticed this area and is now launching a tube of recyclable toothpaste.
Unlike traditional toothpaste tubes with an inner aluminum lining, Unilever's recyclable toothpaste tube will be made almost entirely out of High-Density Polyethylene (HDPE) – one of the most recyclable plastics currently.
According to Unilever, the brand will launch this product first in France and extend the coverage to the globe gradually. Then, Unilever will update all the toothpaste tube portfolios under its name to such recyclable tubes by 2025.
Leading food & beverage brands applying sustainable cups and bottles
Aside from the consumer goods industry, the trend of sustainability is popular among the beverage industry as well. Many brands have already eliminated the use of plastic straws or don't provide straws anymore. And now the brands and considering updating the containers that they are using as well.
Let's take Starbucks for example. As a global coffee chain and the largest coffee company globally, Starbucks uses up about 6 billion disposable cups every year. This is a huge quantity and the company is planning to introduce reusable cups to its stores.
By using reusable cups, Starbucks is aiming to reduce its single-use cup waste by 50 percent by 2030. It will serve as a key part of the company's sustainable commitment.
For another instance, the world's largest food & beverage company Nestlé is launching a fully recyclable water bottle. The innovation starts from Nestlé's French mineral water brand Vittel and it's designed from recycled cardboard and newspaper. Specially designed, the new bottle can be easily scalable and make it 100 percent sustainable.
Additionally, the two-shell system enables those bottles to interlock with the others. This can reduce the use of fixing paper tapes and even save the space in the delivery trucks by 50 to 60 percent.
Recycling actions in retail chains
For the retail chains, sustainability is a must-go-to-choice as well. Their attitude and actions can affect the suppliers and the customers at the same time. Plus, they need to introduce more sustainable movements to their operations to reduce their carbon footprint.
Famous supermarket chain Sainsbury's recently announced its in-store plastic packaging recycling system. The system allows customers to recycle multiple kinds of plastics including crisp packets, food pouches, salad bags, and cake wrappers. This rollout covers a total of 520 stores and is so far Sainsbury's largest recycling system.
Claire Hughes, Director of Product and Innovation at Sainsbury's, said:
… [the system] is a key part of our strategy to minimize the impact of single-use plastics on the environment, alongside our own ambitious target of reducing the use of plastics in our own operations by 50% by 2025.
Nevertheless, Target has pledged to design all of its products for a circular future by 2040. This goal is part of Target's sustainable commitment call the Target Forward. Designing for circular, all products under Target-owned brands will be easily recycled and reused.
Follow the link below to learn more about Unilever's toothpaste tube made of fully recyclable material.
Uniliver Is Working on A 100% Recyclable Toothpaste Tube… Here's What It Means for the Enviornment – Sarang Sheth, Yanko Design
---
We're constantly scanning the web for top manufacturing stories and news. If you'd like to submit an article for consideration for our weekly Best in Manufacturing, send us a message and let us know