In this week's roundup, let's learn about the increase of "Made in China" products, Bangladesh's garment manufacturing position and Walmart's ecommerce surge.
Best in Manufacturing – September 08, 2020
Each Tuesday, we publish a list of top articles and other content related to manufacturing in areas like quality control, product development, supply chain management, sourcing, auditing and law.
1. Products "Made in China" Are Still Booming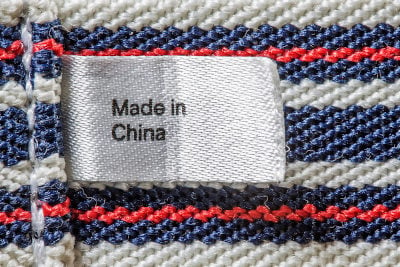 The COVID-19 pandemic has disrupted the supply chain all over the world and the impact was especially serious in China. People started to wonder if the pandemic would weaken China's position in global manufacturing. Surprisingly, the answer is no. In fact, Chinese goods are now flooding into the U.S. ports.
Nerijus Poskus, Flexport Global Head of Ocean Freight, told FreightWaves:
In July, U.S. containerized exports were 30% below their average in the past three years, while imports are surging.
Alongside the rising shipments, the freight rates keep rising in the trans-Pacific market as well. Disrupted supply chain could result in longer lead time. Somehow, importers are willing to pay more to make it up.
As of August 24th, the rate from China to the West Coast was at $3,336 per forty-foot equivalent unit. This figure is 2.5 times higher compared to the beginning of March.
Why do we see this climbing import demand even amid the pandemic? Alan Murphy, CEO of Sea-Intelligence, gave out his opinion:
First is a shift in consumption patterns away from services to physical goods, which would give rise to a need for stockpiling a large volume of goods different to what were previously sold. Second, restrictions of traveling and regular outings would potentially fund a higher spending on consumer products.
He also mentioned that the "work-from-home" condition is driving consumer behavior towards purchases as well.
China can't be easily replaced
Indeed, the manufacturing industries are developing at a fast pace in many other Asian countries. But to a certain extent, none of them can take over Chinese manufacturing's place. Here are some reasons why Chinese manufacturing can't be replaced easily:
Long cooperating history: China has been the world's leading factory for a long time. Some businesses have been manufacturing in China for decades and have

developed a complete manufacturing team here. Remanufacturing elsewhere requires a lot of time, manpower, and cost.

Wing Xu, the operations director for Omnidex Group, said
"China has a 15-year head start—whatever you want, someone's doing it."
Advanced transportation: China has the

world's

largest highway system

and it

can reach out to whichever manufacturing plant you want. Seven out of the top 10 busiest seaports in the world are located in China. Not to mention the enormous trainway network and airports.

They are the assurance of your product lead time.

Rapidly growing technology: China's technological development is obvious to all. Advanced technology can make more-qualified products and win more market share.
Preferential trade agreements: Currently, China has established Free Trade Agreements with 14 countries and areas. Those deals will make trading easier and China continues to contract more agreements.
Chinese manufacturing industry is now "sharing workers"
Amid this raging pandemic, many factories have suffered a shortage of manpower as some workers can't join the manufacturing due to traffic restriction. So, factories have to postpone production and delay shipments. To solve this, Chinese manufacturing industry has generated a new mode to mitigate the impact: sharing workers.
For example, watchmaker Kam Yuen Group "shared" 140 workers to Guangdong Welland Technology Co, a company that makes smart-watches and weighing scales. Kam Yuen Group once decided to dismiss those workers due to sales decline but the local government pushed the shift of surplus staff to another manufacturer who is looking for labor.
To be clear, those "borrowed" workers seconded to Welland are still employed by Kam Yuen. They will return to the company after a six-month stint.
"Sharing workers" is a growing practice as different industries have different peak time. This mode can help to ease the pressure of manufacturers. In the meantime, it can ensure the workers' benefits as well – they have a job throughout the entire year.
Darfon Electronics Corp, an electronics manufacturer, will experience the production peak in the fourth quarter. This company has borrowed 200 workers from linen supplier Jiangsu Canasin Weaving Co as textile industry peaks in another quarter.
Su Bohan, an investor relations official at Darfon, said:
We have different production cycles, so we can share labor.
Follow the link below to learn more about the strength of Chinese manufacturing.
What Trade War? US Imports From China Are Booming – FreightWaves editor, Benzinga
2. Bangladesh Still Holds Second Spot in Global Apparel Trade
If you are in the garment industry,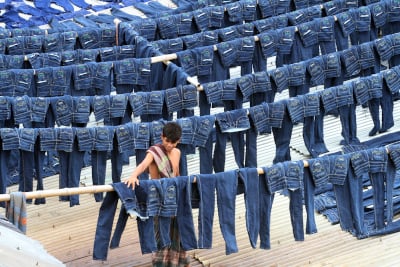 you must have heard the country named Bangladesh. Accounting for more than 91 percent of Bangladesh's total export, garment and textile industry is the pillar industry. These industries employs 3.6 million workers and fetched $39 billion in 2019.
In the first half of 2020, the COVID-19 pandemic hit the Bangladesh garment industry hard with order cancellations. Bangladesh used to be the second largest garment exporter globally two years ago but Vietnam outranked in past months.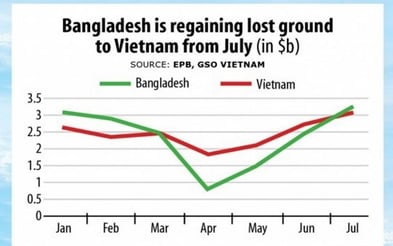 Vietnam is Bangladesh's main competitor in global apparel trade. From January to July, Vietnam exported $16.2 billion of textile and garment items. Meanwhile, Bangladesh's garment exports stood at $15.2 billion.
However, Vietnam's figure contains garment and textile while Bangladesh's only counted for garment. So, Bangladesh still holds a strong position in garment trading. Arshad Jamal Dipu, vice-president of the Bangladesh Garment Manufacturers and Exporters Association (BGMEA), explained:
You are not comparing apples with apples but apples with oranges.
Don't be surprised if Vietnam takes over Bangladesh in the near future
Although Bangladesh maintains its position for now, don't be surprised if Vietnam takes over Bangladesh in the near future. In the past decade, Vietnam has experienced a higher export growth rate than Bangladesh or any other garment exporting countries.
Also, Dipu said that Vietnam owns a more competitive position than Bangladesh. In the World Bank's 2019 Ease of Doing Business Index, Vietnam ranked 69th and Bangladesh ranked far behind with 176th. Vietnam's industry is dominated by foreign investors. It's much easier for foreigners to start a business in Vietnam than in Bangladesh.
Plus, Vietnam has a geographical advantage as it borders China. It will be easier to import raw material from China. Vietnam also has more seaports and foreign direct investment (FDI) in the textile and garment industry. These will help export to destine markets and the whole lead time will be shorter.
Furthermore, Vietnam has a better trade relationship with other countries and associations. Vietnam has signed Free Trade Agreements (FTAs) and Regional Trade Agreements (RTAs) with several trade partners; including ASEAN and the EU. More preferential trade terms with more partners will bring Vietnam more trades.
Improving manufacturing environment in Bangladesh
Facing the pressure from Vietnam, Bangladesh need to make updates in multiple areas to improve its domestic manufacturing environment.
First of all, Bangladesh will need to allocate more resources to develop its local infrastructure and become more competitive globally. Better logistics will lead to shorter lead time and less transportation risks.
Secondly, Bangladesh shall consider product diversification. For instance, Bangladesh's concentration is 74 percent on cotton-made fibers. But meanwhile the global fashion trend has been diverting to man-made fibers. Bangladeshi garment industry should steer its wheel to gain more market share.
Further, Ahsan H Mansur, executive director of the Policy Research Institute, also suggested that this country should have more engagement with Asian markets. Bangladesh already occupied traditional markets like the EU, the U.S. and Canada but China, India and Japan are also worth exploring.
Overall, Bangladesh is still a manufacturing country full of potential. It will keep improving itself and we can expect more from this rising South Asia manufacturing hub.
Follow the link below to learn more about Bangladesh's garment trade.
Bangladesh still in second spot in global apparel trade – Refayet Ullah Mirdha, The Daily Star
3. Walmart's In-Store Sales Plummet due to COVID-19; but E-Commerce Sales Jump 97%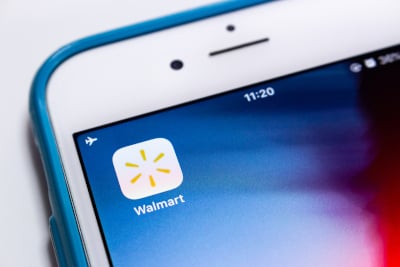 Due to the COVID-19 pandemic, offline retailers has lived a tough life this year but some breed opportunities as well. The biggest winner so far is obvious: ecommerce. Following the stay-at-home policy, people are more willing to have packages shipped to their homes and use curbside pickup rather than walk-in shopping.
As one of the largest retailers in the U.S. and globally, Walmart benefitted by its giant store-network and experienced a sales surge in ecommerce. In Q2 2020, Walmart's ecommerce reported a 97% sales explosion. Walmart reported a 74% sales jump for the quarter that ended April 30th.
Walmart's online convenience began to appear during the pandemic and consumers were happy to choose ecommerce options.
While Walmart customers shopped less frequently, they bought more than they used to. According to the retailer, the transactions fell by 14 percent but the average ticket rose by 27 percent during the second quarter.
Walmart is responding positively to this trend. The retailer said it spent about $1.5 billion on costs related to COVID-19 pandemic. Also, to deal with order surge, Walmart hired more than 400,000 hourly workers to fulfill online orders, clean stores and stock shelves.
Walmart will promote its own services following the trend
The COVID-19 pandemic has been raging for half a year and it has reshaped consumer's shopping habits. More people will shop online and wait for their packages rather than going to the store every day. Consumers are also actively booking memberships of retailers to get cheaper prices and deliveries.
According to Walmart, its Sam's club membership jumped more than 60 percent in Q2 2020. This was the highest quarter increase in more than five years. Meanwhile, its warehouse club also saw a 39 percent sales growth in ecommerce.
Observing this trend, Walmart aims to push its Walmart+ program to get more subscriptions. Walmart+ is a subscription service that includes same-day and next-day delivery of items sold by Walmart. It will cost $98 a year and Walmart is expecting it to compete with Amazon Prime, which charge $119 on an annual basis.
Initially, Walmart planned to release Walmart+ in late March or April but the plan was disrupted by the pandemic. Walmart delayed the launch again in July and finally confirmed the arrival on September 15th.
Walmart is making its supply chain more sustainable
As leader in retailing industry, Walmart is also working to reduce the emission and create a better world. In April 2017, Walmart released its "Project Gigaton" to show its faith in sustainability. This is an initiative which aims to reduce "one billion metric tons (a gigaton) of greenhouse gases from the global value chain by 2030."
Walmart is an enormous company with supply chain all over the global. About 95 percent of Walmart's carbon emission come from its supply chains. The retailer has been pushing its suppliers to use more clean energy and shift toward environmentally friendly product design and packaging.
Working with suppliers, the retailer has cut 230 million metric tons of greenhouse gas out of its supply chains. The achievement made Walmart on track to meet its 2030 emission goal ahead of schedule. By doing so, Walmart can become a benchmark for emission reduction in the industry.
Kathleen McLaughlin, chief sustainability officer at Walmart, said:
Ultimately we want to transform the underlying systems that create problems, whether it is climate change or human rights.
Additionally, Walmart aims to reduce packaging waste across its stores as well. The retailer is looking at more reusable and refillable packaging models. Its sales of reusable bag has increased up to 42 percent globally.
Follow the link below to learn more about Walmart's ecommerce surge.
Walmart second-quarter results crush estimates, as e-commerce sales jump 97% – Melissa Repko, CNBC
---
We're constantly scanning the web for top manufacturing stories and news. If you'd like to submit an article for consideration for our weekly Best in Manufacturing, send us a message and let us know