In this week's roundup, learn about the raw material shortage in Vietnam, Prime Day 2022 sales, and Shein's sustainability challenges.
Best in Manufacturing – August 09, 2022
Each Tuesday, we publish a list of top articles and other content related to manufacturing in areas like quality control, product development, supply chain management, sourcing, auditing and law.
1. Raw Material Shortage Troubles the Growing Vietnam Manufacturing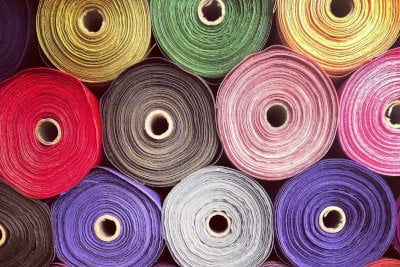 There is no doubt that Vietnam is rising as a new manufacturing hub for many brands. With its experienced workers, diversified manufacturing capacities, and geographic proximity to bounding China, many manufacturers will choose to start their businesses in Vietnam or relocate to Vietnam.
As a result, export from Vietnam experienced a surge in the first half of 2022. According to the General Statistics Office (GSO) of Vietnam, the country's exports from January 2022 to July showed a rise of 16.1 percent from a year ago.
However, the challenges remain as the supply chain is not yet recovered to the pre-COVID level. Despite rising orders, rising costs and tightening input cannot be ignored. Also, as a country that mainly relies on China for raw material supply, the recent raw material shortage is putting extra pressure on its manufacturing sector.
What are the affected industries?
As reported by Vietnam Briefing, some manufacturing industries have been hit by raw material shortages. They are:
Apparel industry – Being one of the leading manufacturing industries in Vietnam, this industry is now the second-largest garment producer in Asia. However, about 55 percent of the raw material needed are imported from China and any disruption can cause a profound effect on the manufacturing chain. Due to the strict restriction in China, many factories in China cannot produce at full speed and cannot provide Vietnam with enough raw material needed.
Footwear industry – The footwear industry in Vietnam is a giant industry with some well-known manufacturers. The industry accounted for 10 percent of the global footwear export market in 2020. But same as its garment industry, this industry highly relies on China for raw material and is suffering from shortage as well.
Electronic industry – The impact is mainly in the semiconductor-related industries. Due to the lockdowns, many upstream manufacturers are seriously below-capacity and the this is already affecting the global electronic manufacturing industry.
Rubber industry – As around 70 percent of the raw material in rubber manufacturing industry are imported from China, this industry is also suffering a shock. Though they can import from other suppliers in Japan or South Korea, the cost will be 10 to 15 percent higher and the supply is also insufficient.
How to secure my raw material supply?
If you are a part in the supply chain, it is almost inevitable that you will experience supply chain shortages under current times. Any raw material shortage might lead to production delay, shipment delay, or even brand reputation damage. So, how to avoid such material shortage and secure your supply chain? Here are some tips.
Create a clear list to prioritize potential critical shortages. This can be taken as prevention to supply chain disruption. List out your suppliers and required material from the 'highest risk' to 'lowest risk' and keep close eyes on the list. By this way you can address shortage issue at early stages and take quick actions.
Search for alternative suppliers. Do not stick to your existing suppliers. Always prepare a list of alternatives as back up. You can also diversify your supply chain by having multiple suppliers located in different regions. In this way you can better handle supply chain shortage related to regional blockage.
Search for alternate materials. You can always look for a Plan B. For example, if your raw material is polyester, you can try recycled polyester as alternative. It's better to the mother earth as well.
Build up your own supply chain. This might be the hardest but the strongest way to secure your supply chain. By having your own supply chain, you can have more control on each process and always prioritize your needs.
Click on the link below to know more about the raw material shortage in Vietnam.
Vietnam Hit by Raw Material Shortages Disrupting Supply Chains: 7 Industries to Watch – Celina Pham, Vietnam Briefing
2. Amazon 2022 Prime Day Event Acted Strong
If you are a seller on Amazon or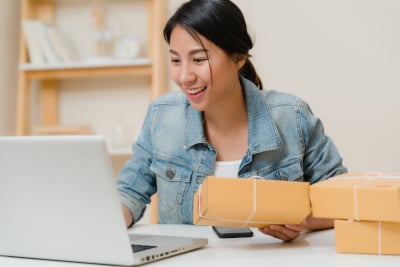 a regular consumer of Amazon online marketplace, Amazon Prime Day is something you won't miss. For many sellers this event is a great opportunity to boost sales and make a fortune.
According to Amazon, its most recent Prime Day event was a big success and is "the biggest Prime Day ever". Held on July 12 and 13, Amazon was reportedly selling out 100,000 products per minute and its Prime members bought more than 300 million items globally.
Per a research from eMarketer, Amazon Prime Day 2022 sales was estimated to reach $7.76 billion, a 16.7 percent increase from $6.65 billion in 2021.
Many third-party sellers on Amazon had great expectation on this event. Rob Jackson from a lightbulb company based in Texas said participating in Prime Day was a great help to his business:
Being a part of Amazon has provided Ujamaa with exposure to so many new customers beyond those in our local community—which has been invaluable to this small father/son business.
So, what were the most popular category and product on this global ecommerce feast? Let's find out!
What were the best-selling categories?
Globally, the best-selling categories were Amazon devices, consumer electronic devices, and home products. According to Numerator's Prime Day Tracker, top sales were:
Health and beauty – 28 percent
Consumer electronics – 27 percent
Apparel and shoes – 25 percent
Home and garden – 22 percent
Smart home devices – 16 percent
Toys and video games – 15 percent
Pet care – 15 percent
Office supplies 10 percent
On average, the buyers spent $52.26 on each order on Amazon Prime Day, higher than $44.75 of same period last year.
An interesting finding: 66 percent of the buyers trusted Amazon's Prime Day price so much that they didn't go to other ecommerce platforms to compare pricing. Also, 62 percent of the buyers were 'loyal' to Amazon that they didn't book on other ecommerce platforms.
Secure your Amazon business with FBA inspection
Since this year's Prime Day went well, Amazon is planning the first 'Second Prime Day' in the same year. Amazon hasn't released the detail of its plan, but the next event will reportedly be held in October.
For third-party sellers on Amazon, this might be the best news ever but there is one thing that cannot be ignored: compliance with Amazon requirements. To many sellers who 'equip' their businesses with Fulfillment by Amazon (FBA), it require a lot of efforts to stay compliance with FBA requirements as Amazon updates its requirements constantly. And any incompliance will lead to rejection, penalty, or even store banned.
If you are a third-party sellers who uses FBA services and is looking for a solution to stay compliance, our FAB Inspection is here to help. It's like an extension to ordinary inspections with all your FBA requirements covered, including:
Packing and packaging check
Total quantity check
Labeling check
Quality check
Special requirement per FBA checklist
With our latest FBA Inspection, you can ensure your products meet the most updated FBA requirements and keep high quality on the same time. In this way, you can feel free to attend Amazon events and make sure you are providing the best items to your valued customers.
Click on the below link to learn more about the sales for 2022 Amazon Prime Day event.
Amazon Prime Day 2022 sales growth estimated at double digits – Russell Redman, Supermarket News
3. Shein Pursuing More Sustainability but Will It Ease Consumers' Concerns?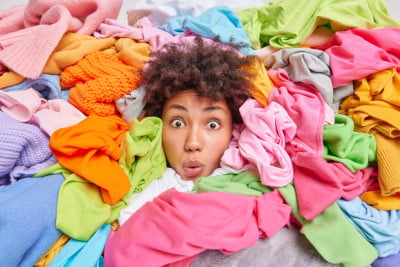 If you are in the fast fashion industry, you must have heard of Shein. This Chinese brand is rising at an unexpected speed and is now the largest fast-fashion retailer in the U.S. As a Chinese brand, Shein doesn't have any online or physical stores in China. This brand is purely digital, selling only on its APP or ecommerce platforms.
But no matter selling online or offline, there is an emerging consumer concern: is the brand that I'm buying from sustainable? According to data from Deloitte , 34 percent consumers have stopped purchasing from certain brands because of sustainability-related concerns.
The same concerns are happening on Shein. More consumers have noticed its un-transparent supply chain while the brand is getting more popular. Rising voices are talking about Shein's sustainable and ethical concerns. This is affecting Shein's company image and even affecting its IPO process.
What are the market's concerns on Shein? How is Shein improving itself to show its determination of 'reform'? Let's find out.
What are the major concerns?
The concerns are mainly in three aspects:
The concern of environmental damage. Frequently called out for lack of supply chain transparency, consumers doubt if the material used is ethical. Good on You, a company that rates brands' sustainability and ethical credits, said Shein is "a business to avoid" in its March 2021 post:
You'll be hard-pressed to find a contact number on the website, let alone information about the supply chain.
The concern of worker exploitation. Selling at a very low price, consumers are worrying if the brand is paying the workers fair wages or if the workers are working under safe conditions. An investigation by Swiss NGO Public Eye disclosed that some manufacturers of Shein have subjected workers to dangerous workplace conditions and 75-hour workweeks.
The concern of copyright theft. Unfortunately, the brand is often accused of plagiarism or patent theft. Sometimes the brand may even face a high lawsuit for these controversies.
How can fashion brands reduce its carbon emissions?
In response to these concerns, Shein has made some improvements and responses, including:
Build up analysis system to avoid over-production. Shein is applying "test and learn approaches" to accurate estimate its sales and produce small number of pieces. Shein has also launched EvoluSHEIN, a new product line which use recycled material to make fabric. The packaging of this line is also made of fully recycled material.
Issue stricter supplier policy. Shein is now introducing stricter requirements to its suppliers, claiming zero-tolerance of child labor, prison labor, and underpayment of workers. The brand will take corrective action once any violation is found and in worst scenario the supplier might be delisted. Adam Whinston, Shein's new global head of ESG, emphasized this at the Sourcing Journal event:
…if those aren't remediated immediately, then that can lead to being barred from being a supplier to Shein.
Launch independent designer protection plan Shein X. Independent designers can secure their design patents through the Shein X and they can share the profit of the sales. Also, suppliers are required to "certify their products do not infringe third-party IP" too.
Want to know more about Shein's sustainability challenges? Click on the below link to find out!
Fast-Fashion Behemoth Shein Says It's Cleaning Up Its Act. Will Anyone Buy It? – Bruce Einhorn and Daniela Wei, Bloomberg
---
We're constantly scanning the web for top manufacturing stories and news. If you'd like to submit an article for consideration for our weekly Best in Manufacturing, send us a message and let us know