In this week's roundup, learn about the record heatwave in China, rising holiday fees for 3P sellers on Amazon, and Sprite's new clear bottle.
Best in Manufacturing – September 06, 2022
Each Tuesday, we publish a list of top articles and other content related to manufacturing in areas like quality control, product development, supply chain management, sourcing, auditing and law.
1. Record Heatwave Hitting Chinese Manufacturing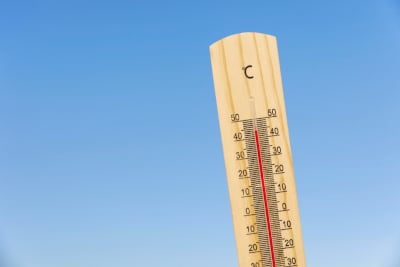 For many parts in the world, this summer is hotter and longer. This past July was the hottest July in U.S. history and the temperate can be 8°F even hotter in about 80 years. In the Europe, things are not better there as the source of the River Thames has dried up than ever before.
The heat is not stopping on the east side of the earth. In China, the record heatwave is hitting the Yangtze River Basin, the middle part of this manufacturing country. In Sichuan, a major manufacturing province with more than 80 million people, also known as the origin of hotpot, temperatures of up to 45°C (about 113°F) were observed for several days.
The high temperatures are overwhelming electrical facilities and the cities are cutting some power supply to conserve power. For example, Luzhou shut off all the lights during the night and Chengdu cut off lights in subway to save energy and ensure residential supply.
But the heatwave is not only affecting daily life, it's also challenging the manufacturing industries and the supply chain in the region.
Factories shut amid the power crunch
Though many Chinese factories are able to remain running even under the lockdown through the 'closed loop' systems, they cannot resist power cut. Mirko Woitzik, the global director of intelligence solutions for a supply-chain insights and risk analytics company Everstream Analytics, commented:
Everyone's depending on the same hydropower, so the entire region is really affected by it. And there's no white list at the moment of exemptions. So it's really the indiscriminate nature compared to the targeted COVID lockdowns that make this much more harmful.
The manufacturing pause in Sichuan can cause side effects to the whole supply chain and affect the end delivery time. Since Sichuan is now a major battery manufacturing hub, many brands whose businesses require battery are under affect.
For instance, CATL, the buttery supplier of Toyota, has temporarily paused the production due to limited power. Foxconn, the supplier of Apple is also making adjustment to its production as power supply cannot support its schedule.
As of September 5th, the power supply is fully recovered in Sichuan province.
How can factories reduce power consumption?
For factories and manufacturers, to achieve more sustainability is more important than ever. It's not only about gaining customer preference and market share but also about leaving our future generations a sustainable environment.
So, if you are running a factory, what can you do to avoid loss in future power crunch?
As a start, optimizing your factory's power usage structure can be helpful to be sustainable. You can run a power audit to understand which facility consumes the most power and which wasted the most. Then you can try upgrade your facility to reduce power consumption and bring down power waste.
Then, you can consider switching to green power. Common green energy includes wind energy, solar power and tidal energy. You may decide from the perspective of your plant's actual operations and choose a green energy that is most suitable for you.
Further, you may schedule machinery use strategically to make the most use of the power.
But in conclusion, switching to eco-friendly power-using-methods cannot be achieved in short term and requires a lot of efforts. But it gives you a more sustainable future in the long run.
Click on the link below to know more about the record heatwave in China.
China just ran into something that could be even more devastating for its supply chains than COVID-19 lockdowns: A record heat wave – Will Daniel, Fortune
2. Amazon Rising Holiday Fees for Sellers
If you are a third-party seller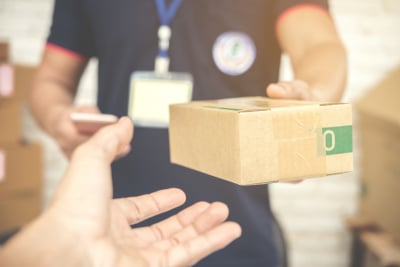 selling on Amazon, you must have heard that Amazon recently announced raising fulfillment fees during the holiday period. According to the new cost policy, third-party sellers who use Fulfillment by Amazon (FBA) will need to pay 35 cents per item sold in the U.S. or Canada from October 15th, 2022 to January 14th, 2023.
This latest effort is expected to help Amazon confront the soaring inflation as the "expenses are reaching new heights". Amazon said that it's now hard for the marketplace to absorb the extra cost and the decision was a hard choice. The ecommerce giant explained in an email:
Our selling partners are incredibly important to us, and this is not a decision we made lightly.
It's worth noting that this is the first time Amazon increase fulfillment fees for third-party sellers during the holiday times.
New brand landing on Amazon
For many businesses who are used to physical retail mode, selling on the Amazon marketplace is a good trail to the ecommerce world. Amazon is a mature marketplace with developed regulations, and it's easier for businesses to reach out to more potential clients.
In late August, Peloton, a fitness and exercise brand from the U.S., announced its latest decision to partner with Amazon.
This is the brand's first partnership with another retailer to sell its products. Before onboarding Amazon, Peloton already has almost half a million searches on Amazon each month. The brand hopes to expand its customer coverage through this new partnership.
Kevin Cornils, Peloton's Chief Commercial Officer, explained:
Post-Covid, the retail environment — online and in stores — is continuing to evolve, and that's something that we're trying to understand better to make sure the Peloton of the future is calibrated appropriately for that.
As the first step, Peloton will not sell all of its items on Amazon but some selected equipment and accessories. And the brand will gradually onboard more items per customer preference.
Chinese ecommerce giant Pinduoduo to launch the U.S. market
While Amazon is working to expand its brand coverage, a Chinese player is about to land on the U.S. ecommerce and might challenge Amazon in the future.
Reportedly, the largest ecommerce platform in China, Pinduoduo, will launch in the U.S. in September. For many people who are not in China, Pinduoduo is an unfamiliar name. This ecommerce platform started with a low-cost group buying mode in 2015 and has now surpassed Alibaba and JD.com to become the largest ecommerce platform in China.
In the beginning, Pinduoduo started to be popular, especially in second and third-tier Chinese cities for smaller brands with lower prices. But due to COVID-19, lockdowns affected people's income and the customers became more price-oriented. Pinduoduo doubled its revenue in 2020 and is now getting popular in major cities.
According to the source, Pinduoduo will emulate another Chinese fast-fashion firm Shein's model in the U.S., but Pinduoduo hasn't responded to a request for comment yet.
Interested to learn more about the details of Amazon's rising holiday fulfillment fee? Click on the below link to find out.
Amazon is raising seller fees for the holidays to manage through surging inflation – Annie Palmer, CNBC
3. Beverage Giant Changing Packaging for More Sustainability
Watch out, the classic green Sprite bottle might become history in the future.
Although the green packaging is very iconic, such colored plastic cannot be recycled to become recycled polyester (rPET). Once wasted, they can only be made into single-use products like clothing, hence the 'recycled lifecycle' is much shorted than products made by rPET.
Clearly, using 'virgin plastic' will harm the environment and doesn't match the current sustainability pursuit. So, in late August, Coca-Cola announced to switch Sprite bottles from green to clear PET plastic in North America to support its sustainability goal. Other brands under Coca-Cola that use green plastic bottles as the packaging will also shift to clear bottles in the coming months.
Make sure there will be enough rPET to make new bottles
The major reason for Coca-Cola to shift to clear bottles is to make sure there will be enough rPET to make new bottles. To achieve this goal, this beverage giant is working with plastic processing company R3cycle to increase the rate of recyclability. Julian Ochoa, CEO of R3cycle, said:
Taking colors out of bottles improves the quality of the recycled material. This transition will help increase availability of food-grade rPET. When recycled, clear PET Sprite bottles can be remade into bottles, helping drive a circular economy for plastic.
Plus, Coca-Cola is also updating Dasani bottles in North America to fully-rPET bottles to increase recyclability. By doing so, Coca-Cola expects to save over 20 million pounds of virgin plastic compared to 2019, reduce greenhouse emissions by 25,000 metric tons in 2023, and make its packaging fully recyclable by 2025.
How to test the rPET in my products?
For many brands and businesses, using rPET in their products is a strong way to claim their sustainability commitment and win customers' hearts. But testing rPET content is not an easy task. It requires sophisticated lab equipment, qualified lab staff, and relevant testing qualifications.
How to show authentic rPET content and convince the market and your customers? Here's when AQF rPET Testing comes in to help.
As an experienced quality control partner, AQF lab resources are now globally. By conducting an rPET testing on your product, you will be able to access detailed test results including:
The presence of recycled polyester
The qualification of your recycled polyester (+/- 5 PTS)
The compliance verification of other hazard chemicals
With the results, you can:
Claim the authentication of your products' sustainability
Verify your suppliers' performances in making products containing rPET
Set your products using rPET at the right price
Wish to know more about Sprite's new clear bottles and rPET? Click on the below link to find out!
Sprite shifting from green to clear bottles to boost recycling – Chris Casey, Supply Chain Dive
---
We're constantly scanning the web for top manufacturing stories and news. If you'd like to submit an article for consideration for our weekly Best in Manufacturing, send us a message and let us know