In this week's roundup, learn about why are the retailers changing strategies, Amazon's strengthening logistics force, and Tesco's recycle program.
Best in Manufacturing – September 28, 2021
Each Tuesday, we publish a list of top articles and other content related to manufacturing in areas like quality control, product development, supply chain management, sourcing, auditing and law.
1. Retailers Changing Strategies Due to Factory Closure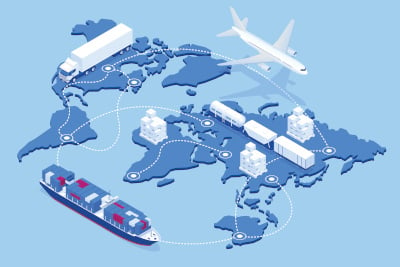 Vietnam has become one of the major manufacturing hubs for global retailers for its competitive labor cost and wide range of product types. But due to the COVID-19 outbreak came back in Vietnam, factory operations are paused, and retailers have to come up with new strategies to keep their supply chain running.
Since the virus cases are still hiking, the Vietnamese government extended the lockdown in some major manufacturing areas including Ho Chi Minh city. Many factories cannot maintain their normal production level nor shipping their finished products out.
Therefore, brands that source from Vietnam are expecting a financial hit in the coming sales season, because of the shipping delays. Discount retailer Biglots said these closures and delays can cost the company $60 million in lost sales as they are "not expecting to get in time for the normal selling season."
Footwear brands are struggling
Owning the fourth largest footwear manufacturing industry globally, Vietnam is such an important manufacturing hub in the footwear industry. But, factories have stopped their operations for nine weeks and the pause is likely to remain for several more weeks. This makes factory closure a big headache for the brands.
And as the holiday season approaches, footwear brands might become the most-hit industry comparing to the fashion industry. Camilo Lyon, a lifestyle and wellness analyst at BTIG's, estimated that footwear brands like Nike, Under Armour, and Adidas are the companies that suffer the most from the shutdowns in Vietnam.
Lyon wrote in a note:
While the situation is fluid, we hear performance footwear has been suffering the most severe delays and is at increasing risk for cancellations for spring '22".
As of now, factories are gradually back to operation and are expected to back to 50 percent by the end of 2021. And aiming to back to 100 percent at some point in the coming 2022.
Shifting supply chain to find alternatives
Since Vietnamese manufacturing is not yet back to normal, brands and manufacturers are shifting their sourcing strategy and find alternatives as soon as possible.
Abercrombie & Fitch CFO Scott Lipesky said in late August that there will be a delay of about three weeks on the fabrics and the brand is solving with airfreights. Lipesky said:
We have and will continue to leverage our strong vendor partnerships in a similar playbook already used in other countries to ensure we get product as quickly as possible upon reopening.
Except for speeding up the shipping of the existing stocks, brands are relocating the supply chain to minimize the effects. For example:
Women clothing retailer Chico's claimed that they have relocated 9 percent of their production lines out of Vietnam to maintain the supply.

Golf-club maker Callaway found that sourcing from Africa is beneficial as well comparing to sourcing from Vietnam, and African factories are mitigating a significant portion of the 'loss' in Vietnam.

Mattress company Culp is adopting a "flexible Asian platform" to its sourcing map to maintain the same level of product supply.
Follow the link below to learn more about how the factory closure in Vietnam affects the retail industry.
Vietnam closures push retailers to shift tactics, suppliers ahead of the holidays – Edwin Lopez, Supply Chain Dive
3. Amazon is expanding its coverage in logistics
As one of the most successful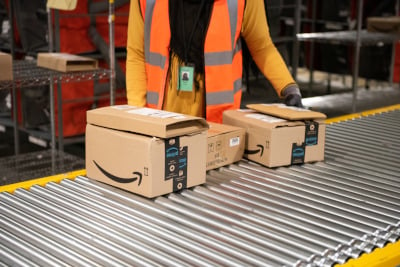 ecommerce platforms in the world, Amazon has always been keen on shipping packages for its customers. The ecommerce player has developed rapidly in this field and has gradually reduced its reliance on traditional logistics providers. As of now, Amazon is shipping 72 percent of its own packages.
But Amazon's ambitions don't stop there. The company is now shipping cargoes for customers outside its door as well. It is now moving to directly compete with FedEx and UPS. If you placed an order on Walmart or eBay, chances are that your package is delivered by Amazon also.
Chris McCabe, a seller performance investigator who used to work in Amazon commented:
They want to be a new kind of U.S. Postal Service where everything can get everywhere, but also quickly.
How big is Amazon logistics now?
Amazon's expansion is powered by its huge investment. According to Amazon's first-quarter earnings report, the investment in its logistics surged 80 percent comparing to the same period of last year. Thus, the capacity of its in-house logistics network increased by 50 percent year over year.
As for now, Amazon owns a strong logistics force globally:
400,000 drivers

40,000 semi-trucks

30,000 vans

70 planes

110 fulfillment centers in the U.S. and 185 globally
The ecommerce player's logistics department is now worth around $310 billion today and is estimated to grow to over $1 trillion by 2031.
Moreover, Amazon is aiming to reshape customers' expectations of the delivery service. As Amazon has already make same-day or two-day shipping an ordinary choice, it is now offering some free service in certain areas to 'spoil' its customers. It's a pressure to other players and at the same time luring more clients to Amazon's marketplace.
Will Amazon logistics be different?
The answer is yes. Analysts revealed that Amazon will not follow the traditional shippers' path to do vast shipping only. Instead, Amazon wants to take on more controls on the route and the packages that it wants.
Dan Romanoff, a researcher on Amazon at Morningstar, explained:
They're not going to be just this blanket carrier that will deliver whatever package that you want them to, to whatever address. Amazon is sort of cherry-picking their routes. They want to run and sort the parcel sizes they want to deliver.
Also, Amazon allows its sellers to utilize the less-than-load (LTL) truck space to make extra money. Like, carry some small packages with the un-filled truck space to deliver them on the way. With these 'unofficial' delivery men, Amazon can offer the same delivery service at a cheaper price. For example, Amazon is $1,700 cheaper than FedEx or UPS for some routes from Oregon to Southern California.
Willing to have more insights? Follow the link below to learn more about Amazon's growing logistics capability.
Amazon is now shipping cargo for outside customers in its latest move to compete with FedEx and UPS – Katie Schoolov, CNBC
3. Tesco's recycle programs rolling in retail stores
Tesco, a British retailer—the third largest in the world—recently launched an innovative initiative to make sustainable packaging a reality. The program is partnering with Loop, TerraCycle's reusable packaging platform., and is currently rolling out at 10 of its stores in England:
Milton Keynes Kingston

Northampton South

Cambridge Newmarket Road

Wellingborough

Milton Keynes Wolverton

Evesham

Leicester Hamilton

Stratford-upon-Avon

Ashby-de-la-Zouch

Loughborough Rushes
If you are buying from any of the above stores, don't miss out on the chance to join Tesco's recycle program.
Early in 2019, Tesco has already launched a scheme to reduce plastic waste and has already reduced a billion pieces of plastic from its UK business. Moving forward, the scheme is estimated to reduce another half a billion this year.
Ken Murphy, CEO of Tesco, commented:
We are determined to tackle plastic waste and one of the ways we can help is by improving reuse options available to customers.
How does this program work?
This time, 88 products from great brands including Persil, Fever-Tree, Carex will join with plastic packaging, paper packaging, glass packaging, and Tetra Pak. Moreover, Tesco included 35 own brand essentials into this program to expand the coverage.
The program is also beneficial to the clients and easy to operate. Let's summary how it works by imaging you are the customer:
Choose the Loop-supported products that you want to buy to the checkout

Pay as usual but pay a small fully-refundable deposit for each piece of reusable packaging

Enjoy your products

Once you have used the products up, download a

'

Loop deposit' app and registers with your details

Return your empty containers to one of the designated Tesco stores, collects QR stickers from the Loop return point, and stick them onto the containers

Use the

'

Loop deposit' app to scan the QR codes and return your empty containers to the Loop return point

You will get your refund of the deposit via the app in 3-6 days
If the program runs well, Tesco is expecting to use and reuse packaging up to 2.5 million times a year.
Different industries are eliminating the use of plastic
Plastic issues are not a regional sting or industry-limited problem. It happens in every place on the earth and is related to almost every living being on this planet.
And different groups and industries are fighting this plastic war in different ways. Aside from the above recycling program in the retail stores, many brands are launching recycle programs as well to re-use plastic products. For instance, Hasbro is partnering with TerraCycle for its toy recycling scheme.
For manufacturers, the best way so far is to replace virgin plastic by recycled plastic. Products like bottles, cans, shoes, cosmetics containers can be made from recycled plastic. Beverage giant PepsiCo has committed to using 100 percent recycled plastic for its beverage bottles in 9 EU markets by 2022.
As for the customers, the best way is to change the way of purchase. Spend second thinking about the material used before buying and choose as many recycled-plastic-made products as you can. Even order takeaways with non-plastic wrapping can be helpful.
Follow the link below to learn more about Tesco's recycling program.
Tesco zero-waste trial launches at 10 stores in England – Mary-Ann Russon, BBC
---
We're constantly scanning the web for top manufacturing stories and news. If you'd like to submit an article for consideration for our weekly Best in Manufacturing, send us a message and let us know