Rising holiday returns, scooter sharing quality issues and manufacturer-targeted cyberattacks in this week's roundup.
Best in Manufacturing – January 6, 2019
Each Sunday, we publish a list of top articles and other content related to manufacturing in areas like quality control, product development, supply chain management, sourcing, auditing, and law.
1. Rising holiday return rates could sink your ecommerce profits
Customers returned 1.5 million packages the Wednesday before Christmas, according to estimates from United Parcel Service (UPS).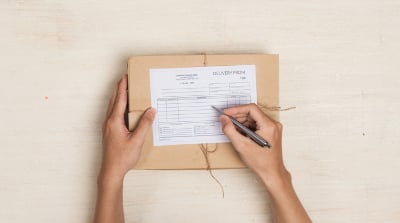 This is the first time the peak returns day for the year, also known as "National Returns Day," fell before Christmas.
UPS said it's expecting a second wave of returns after the holidays. But the majority of this holiday season's returns took place before the main event, which has never happened before.
Retailers are rushing to improve the return experience. And this is especially true in eCommerce, where the return process is key to attracting and retaining customers.
Ninety-five percent of shoppers say their shopping preferences are influenced by how smooth a company's returns process is, according to a Voxware holiday shopping survey.
But returns are pricey for retailers.
If consumers are becoming increasingly comfortable with returning packages, retailers may have a major problem on their hands.
Returns hurt sellers of low-cost products the most
Annual e-commerce returns are predicted to top $550 billion by 2020—an increase of $200 billion from 2017, according to Happy Returns.
While retailers can resell or repurpose most returned goods, the cost of reverse logistics often exceeds any potential profits. These costs include:
Transporting and sorting the returned goods
Restocking or liquidating to a third party
The average return represents 30 percent of the original purchase price. And many retailers end up simply discarding returned products when there isn't an economical way to manage this process.
When it comes to eCommerce, return costs hurt sellers of low-cost products the most. The average margin for an online order is 10 percent and the average cost of one return is $15. Take a $50 pair of shoes, for example:
Price = $50
10 percent margin = $5
Average return costs = $15
Net loss = $10
Covering the cost of just one return requires the sale of at least three additional pairs of the same shoes to make a profit.
Consumers expect an easy return process
A 2017 study by Forrester Research and Happy Returns found that returns are consumers' "least favorite part" of online shopping.
According to the study, displeasure tends to revolve around:
Ease of return– 62 percent of consumers don't have consistent, easy access to a printer to print a return label
Time to refund– Online shoppers want immediate refunds and 51 percent would prefer to return items to a brick-and-mortar store
Cost of return– 90 percent of consumers expect free returns and many resent a retailer that makes them pay
While consumer expectations may put retailers in a bind, creating a stellar experience is also an opportunity for retailers to gain loyalty.
And many third-party companies are popping up with solutions to help retailers manage the return mania.
ReturnRunners is one company doing just that. It's targeted towards consumers, allowing them to request a seamless return via an app. The app summons a "Runner" to pick up the unwanted item at the customer's home or business and return the product for them.
But ReturnRunners helps retailers too. When a retailer doesn't want to resell the returned product themselves, ReturnRunners will deliver it directly to a resale location (i.e. a liquidator, reseller, or charity), eliminating costly touchpoints for retailers.
Forbes contributor Brittain Ladd suggests new retail stores could even pop up that only sell returned items. Different from off-price retail concepts utilized by stores like Marshalls, he believes:
Such stores would generate interest as the stores would have a 'treasure hunt' appeal to customers.
As online sales and returns continue to grow, better return services are in high demand. Would you use a return service like this, either as a retailer or as a consumer?
Follow the link below for more on retail's battle with product returns.
UPS said 1.5 million packages were returned in one day — and it reveals a troubling reality for retailers about the future of holiday shopping – Rachel Premack, Business Insider
2. Scooter-sharing industry grapples with mass production quality issues
Electric scooter-sharing company Lime recently recalled around 2,000 vehicles that were at risk of bursting into flames.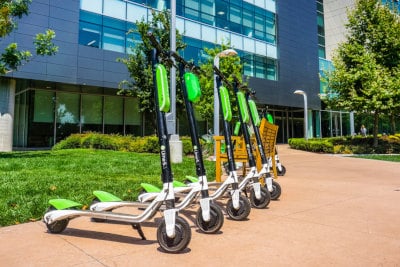 Lime said a manufacturing defect at one of its suppliers, Ninebot Inc., was to blame.
Ninebot is an essential provider for the scooter-sharing market. The company's sales grew sixfold this year as the scooter-sharing market exploded.
Ninebot Chief Executive Officer Gao Lufeng said the defect was Lime's fault. Instead of using a professional service to charge their scooters, Lime hires independent contractors. According to Gao, the contractors used incompatible chargers, which led to Lime's quality issues.
Ninebot and Lime have since severed ties. But a rush of competitors entering the scooter-sharing market continues to put added stress on suppliers.
While the scooter retail industry has seen exponential growth this year, few assemblers have the expertise for mass production.
Lime's quality issues are a cautionary tale for any manufacturer navigating a product or industry boom.
Reliance on a common manufacturer is a vulnerability
Ninebot estimates that four out of five electric scooters in use worldwide come from one of its three factories.
Few manufacturers predicted the scooter boom, making Ninebot one of the only assemblers with expertise for mass production of electric scooters. And it has just 3,000 employees, including those on the assembly line.
Ninebot plans to add another 400 workers next year, mostly in R&D. But even so, that's a pretty small workforce to support the majority of the world's supply of electric scooters.
This reliance on a common manufacturer is a vulnerability for all scooter operators.
Operators are pressuring suppliers to deliver unique features to set their product apart from the crowd. But operators are finding it difficult to claim product superiority over their competitors when they all source from the same supplier.
Inmotion Technologies Co., a competitor based in Shenzhen, has grown five-fold over the last year. As a smaller supplier, Inmotion's CEO Charles Cai said he's more willing to tailor scooters to customer demands.
The rush of competitors into the scooter-sharing market has given rise to additional suppliers. But can they deliver at the same quality level as major players?
Quality issues remain despite supplier diversification
For Lime, supplier diversification hasn't reduced their incidence of quality issues. The company issued another recall in November after scooters built by Chinese firm Okai started breaking in half.
According to Gao, problems like these are the result of lesser-equipped imitators entering the market. Gao said:
When others see this can be a profitable business, they want to hustle in.
As demand grows, scooter-sharing operators are pressuring their suppliers for greater order volumes and more customization. And in return, suppliers are delivering subpar products to meet the demand.
Lime's struggles are a testament to the importance of working with a good supplier.
While there are rewards to be found in sourcing from a new supplier, it's essential to conduct your due diligence to verify their capabilities. Auditing their production capabilities and reviewing production samples can help you avoid unforeseen quality issues after production.
Follow the link below for more on sourcing and supply issues in the electric scooter industry.
Almost Every Electric Scooter in the World Comes From This Chinese Company - Mark Bergen and Joshua Brustein, Bloomberg
3. Upsurge in manufacturer-targeted cyberattacks in 2018
Last year was one of the rampant cyberattacks.
According to Gregory Garrett, head of U.S. and International Cybersecurity for BDO audit, tax, and advisory firm, companies overall saw: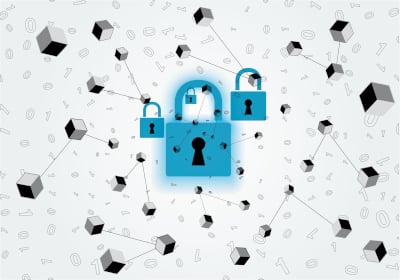 A 350-percent increase in ransomware attacks
A 250-percent increase in spoofing or business email compromise (BEC) attacks
A 70-percent increase in spear-phishing attacks.
Cyberattacks resulting in the theft of personal information are bad news for anyone. But the current cyberthreat landscape presents a unique set of risks for manufacturers.
And cyberattacks on manufacturers are becoming more sophisticated, especially those tied to critical infrastructure industries.
Beefing up your company's cybersecurity could help you prepare for this year's cyberthreat landscape.
Cyberattacks limit the promise of digital transformation
Supply chains, products, and factory processes are becoming increasingly connected. But for all the conveniences IoT provides, security is still a major concern.
A recent report from Data Breach Today revealed 63 percent of businesses believe that security concerns around digital technologies and processes are the biggest inhibitors to digital transformation.
As manufacturers scramble to upgrade technology in the midst of Industry 4.0, some are letting the threat of cyberattacks stand in the way of digital growth.
And their fears are valid, considering last year's cyberthreat landscape grew significantly around:
Information breaches from third-party vendors
Information theft in the form of IP and trade secrets.
Not to mention, the cost of a cyber-data breach continues to skyrocket.
According to the U.S. Securities and Exchange Commission, the average cost of a cyber-data breach in 2018 was $7.5 million. That's up more than $2.5 million from the 2017 average of $4.9 million.
Develop a comprehensive cyber threat profile
Protecting manufacturing information systems and securing all IoT products will be key factors in preventing attacks on your company in 2019.
Threat-based cybersecurity is a great place to start managing your risk.
Some companies choose to follow a basic cyber program such as ISO 27001 Information Security or focus solely on protecting critical data assets.
Consider developing a comprehensive cyber threat profile instead. This predictive approach identifies major targets and concentrates investments in high-risk areas. This involves:
Assessing all data assets and intellectual property
Identifying the assets that make your company unique (or a target)
Managing, protecting, and optimizing organizational data from inception to final disposition
Once you know what assets make you vulnerable, you can factor in the threat environment. This can help you understand how hackers are likely to target your business in today's cyberthreat landscape.
Top cyberattack strategies in 2018
Common cyberattack vectors include email systems, supply chain attacks, and insider-threat attacks.
In 2018, the top avenues through which attackers found victims were:
Phishing campaigns– Emails with malicious attachments or links that will often use a victim's compromised accounts to spread
Watering hole attacks– Attackers compromise a legitimate website with malicious code. The code exploits the vulnerabilities of users that visit the site
Malvertising– Attackers use legitimate advertisements to populate space with malicious code
In addition to protecting your own data from attacks, you'll want to identify any vulnerabilities that might endanger your customers.
Threat-based cybersecurity isn't a one-and-done process. It requires constant reevaluation and improvements.
But if last year's trends are any indication of what's to come, preparing now could be worth the effort.
Follow the link below to continue reading about cyberattacks in 2018.
Cyberattacks Skyrocketed in 2018. Are You Ready for 2019? - Gregory Garrett, Industry Week
---
We're constantly scanning the web for top manufacturing stories and news. If you'd like to submit an article for consideration for our weekly Best in Manufacturing, send us a message and let us know.