This week in Best in Manufacturing, learn about supply chain mistakes, inventory control and shipping on time, nanocomposites, additive vs. subtractive manufacturing and wireless IoT sensors!
Best in Manufacturing – September 4, 2016
Each Sunday, we publish a list of top articles and other content related to manufacturing in areas like quality control, product development, supply chain management, sourcing, auditing and law.
1. Supply chain mistakes: are you the source?
It's easy to point fingers at suppliers, logistics companies, or other parts of your supply chain when things go wrong. Yet occasionally for some companies, a look in the mirror is all that's needed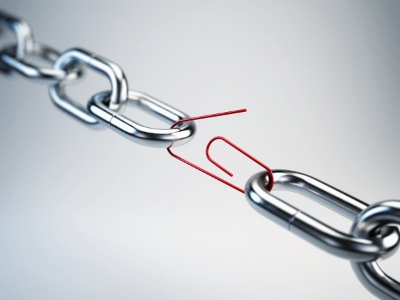 to find the source of the problem.
Sometimes companies create risks for themselves without recognizing them at first. The author mentions a manufacturer of seat belts and airbags named Takata as an example. After tremendous pressure from customers like Honda and other Japanese automakers, Takata started to succumb to their demands to cut costs, which resulted in seriously defective and dangerous products being released into the market.
Learning from Takata's failures, the author identifies three common supply chain mistakes:
Perverse incentives: "don't go along with something 'too good to be true' until you take the time to understand it"
Systematic failures: you need to "set strategic performance goals, and empower key people to pursue those goals even at the expense of short-term profits"
Failure to consider joint outcomes: "supply chain partners have each other's best interests at heart"
Customers trust that you'll give them a decent product. No matter if a problem is your fault or comes from somewhere in your supply chain, end users will ultimately hold you responsible.
Realizing that you might be causing the problem, whether through too much pressure on suppliers, unreasonable expectations, or whatever else, can protect both your customers and your brand.
If you'd like to read more about supply chain mistakes, check out the article in the link below:
Supply Chain Managers: Are You The Biggest Risk in Your Supply Chain? – Michael J. Gravier, Industry Week
2. Proper inventory control = timely shipments
A manufacturer without proper control of its inventory can mean your goods are sitting around in a warehouse collecting dust for days on end. No matter what the factory's excuse is, this problem means one thing for you: not getting your goods on time.
If a shipment is delayed, you could lose customers. For example, you might need to deliver promotional goods for an event. If they get there even 10 minutes late, you lose credibility and experience avoidable frustration.
But for factories with excellent production planning and purchasing departments, this sort of situation virtually never occurs. By keeping their inventory low, they never order more than necessary and keep lead times short, which means customers get their goods sooner.
There are definitely a few ways that importers can avoid production delays. Yet in some cases, it's the factory that really needs to get its act together. It might need to implement an inventory control system, among other things, to make sure your products get out the door when they're supposed to.
Before any inventory control methods are truly effective, however, the author reminds us that:
Equipment must seldom go down unexpectedly;
Quality must be stable; and
Materials shouldn't suddenly become unavailable
While it's impossible to completely eliminate every single manufacturing delay, you can at the very least reduce their frequency through best practices.
Are you fed up with delayed orders?
If you'd like to read more about improving the timeliness of shipments, check out the article in the link below:
Why Good Inventory Control Methods Are Key to On-Time Shipments – Renaud Anjoran, China Manufacturing Consultants
3. Class in session: nanocomposites 101
It's pretty safe to say that the future brings big changes. But some of those changes themselves aren't so "big".
For several years, Professor Chuck Zhang from Georgia Tech has been working on nanocomposites, which are materials that have dimensions less than 100 nanometers. For reference, a strand of hair is 100,000 times the width of 1 nanometer.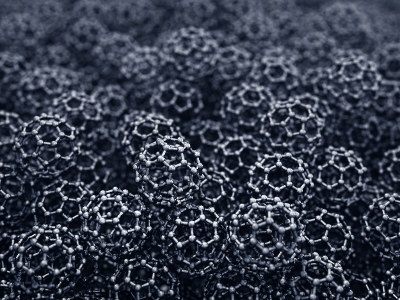 These extremely small materials have been around since the early 1980s when Toyota first used them. Only in recent years, however, have they really come into the spotlight. Nonetheless, nanocomposites possess great potential for the aerospace and automotive industries, medical products and more.
At this point in time, Professor Zhang mentions specifically that nanocomposites can be used to improve electric or thermal conductivity or to improve fire and smoke retardance. In the future, the materials might have even more commercial applications and become a part of everyday products. In the meantime, however, widespread use of nanocomposites is hindered by manufacturing cost and the scalability of making them. But with the attention and research pouring into nanocomposites, it's only a matter of time before such small materials start to change our lives on a massive scale.
If you'd like to read the full interview with Professor Zhang and learn more about nanocomposites, check out the article in the link below:
Nanocomposites: What Are They, and Where Are They Headed? – Mary Lou Jay, Composites Manufacturing
4. New versus old manufacturing processes
There's a fight taking place in the manufacturing world that you may or may not be familiar with. The up and coming contender, 3D printing, aka additive manufacturing, is at odds with computer numeric control (CNC) manufacturing, aka subtractive manufacturing.
While nowadays 3D printing gets a fair deal of attention since it's an emerging technology, that doesn't mean it's perfectly suited for every aspect of manufacturing right now. For the most part, manufacturing is dominated by CNC. But overall, there's a balance between where 3D printing excels and CNC still shines.
In the case of prototyping plastic, for example, 3D printing is the clear victor on account of cost and the ease of making components. For making metal parts, on the other hand, CNC comes out on top because the price pendulum sweeps back in its favor.
Yet even in the case of using additive manufacturing for metal, the article mentions:
One must think of metal 3D printing as a liberating technology. You can now design seemingly impossible parts and still get them made, but the key is to keep the volume of material to a minimum.
Additive manufacturing is developing into something more impressive and widely usable by the day, but it hasn't been able to overthrow CNC machining just yet.
With the latest generation of design engineers using 3D printing, however, we might soon see 3D printing become more and more prominent in essential manufacturing processes. But ultimately, deciding between additive or subtractive manufacturing (or a mix of both) depends on what you really need.
If you'd like to learn more about the advantages and disadvantages of these two types of manufacturing, check out the article in the link below:
The Battle of Manufacturing: Additive vs Subtractive – Ian Wright, Engineering.com
5. The IoT invading factories through sensors
A meticulous factory boss is a great asset to that factory. The boss can, among many other things, observe where production is slacking or where bottlenecks are. But even 100 amazing factory bosses can't provide a fraction of the data that wireless sensors can.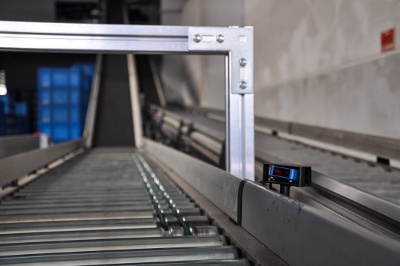 Don't get me wrong – great supervisors on the factory floor are critical. Yet they provide a different sort of insight than the sensors.
With wireless IoT sensor networks in place, a factory can become super optimized. The data provided by the sensors enables the discovery of problems that were previously unthought of or not observable at all.
The author mentions a few specific benefits of using these sensors, including:
Alerts using light color changes: if a machine is having a problem, a sensor can trigger a light change to indicate so;
Temperature awareness: if an area deviates from the temperature you want, cooling fans or a heater could trigger to bring it back to normal;
Precision measurement: a wireless sensor can send detailed data about temperature, timing, location, speed and more to a report for analysis;
And more!
In every factory there are certain dark areas where analysis has traditionally been difficult if not impossible. But with wireless sensor networks, they'll be dark no longer, which means factories can start collecting data, making decisions and saving money.
If you'd like to learn more about the IoT and wireless sensors, check out the article in the link below:
Wireless Sensor Networks Bring IoT Benefits to Manufacturing Plants – Cory Vanderpool, Manufacturing.net
---
We're constantly scanning the web for top manufacturing stories and news. But if you'd like to submit an article for consideration for our weekly Best in Manufacturing, send us a message and let us know.