If you're importing auto parts from China, you'll probably want to hold the supplier to certain standards. Many importers do this through routine quality control inspections, often conducted by a third-party QC company. But how do you know if your QC company is qualified to inspect auto parts?
Auto parts manufactured in China are often associated with high quality and low prices and are now preferred by consumers worldwide. These auto parts are delivered to importers following stringent pre-production, production, and pre-shipment procedures. Any quality control company that inspects auto parts should be familiar with these procedures and standards.
InTouch is a leading auto parts inspection and quality control services provider in China. The company has helped a wide range of auto part brands, importers and retailers perform high-level inspections and on-site testing.
Some of the international standards which InTouch employs in developing inspection protocols include:
CAPA 101 - 102
The Certified Automotive Parts Association standards deal with the requirements for the various auto parts designed to protect passengers from the hazards of vehicular collision. CAPA 101 - 102 covers door shells, fenders, grilles, wheel houses made of metallic materials, bumper covers, header panels, hoods, bezels, and other external auto parts made of plastics.
ISO 27667
The requirements for automotive braking parts and systems are developed by the International Organization for Standardization. ISO 27667 covers test procedures in determining the effects of corrosion on painted braking plates and brake shoes.
AS 1566
Radiator and radiator related products are among the commonly sourced auto parts in China. The Australian Standard AS 1566 covers the requirements for copper and copper alloy materials used in manufacturing auto radiators.
SAE J1684
Electrical conductivity of radiator hoses has been determined as the primary cause of performance failures of these auto parts, making SAE J1684 very significant in establishing the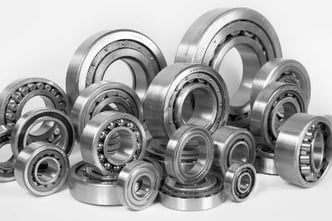 quality of these products. SAE J1684 covers the tube part of radiator hoses.
ISO 6518-2
Auto ignition parts and systems standards are developed by the International Organization for Standardization. ISO 6518-2 provides the test methods for evaluating the electrical performance requirements for battery-powered auto ignition systems.
ISO 8984
ISO 8984 is a group of two standards specifying the test methods for evaluating the performance of fuel injectors. Test methods specified in ISO 8984 include the nozzle opening pressure test, spray test, atomization test, and the seat-leakage and back leakage tests.
If you're manufacturing auto parts in China or importing auto parts from China, you'll want to be privy to these standards.