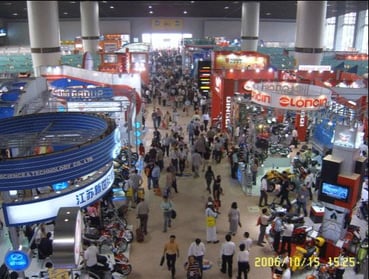 The Canton Fair is held twice every year, once in the spring and once in the fall. The fair takes place at the (aptly named) China Import and Export Fair Complex in the Haizhu district of Guangzhou. April 15th marked the opening of this year's spring fair, the 113th session of the Canton Fair since it began in 1957.
The Canton Import and Export Fair, commonly known as the Canton Fair, is the largest trade fair in China by any measure: it showcases the biggest selection of products, attracts the most visitors, and boasts the most business deals made at any other such trade fair.
As in previous years, this session will see a huge gathering of Chinese suppliers from industries including electronics, vehicles, hardware, chemicals, gifts, home decorations, textiles, and even food among many others.
For importers the world over, the Canton Fair is an incredible opportunity to meet tons of suppliers face-to-face in just a matter of days. If you do plan on attending the Canton Fair now or in the future, keep these expert tips in mind:
1. Make a Plan for Visiting the Canton Fair
Well before you land in Guangzhou, you'll want to make yourself at least a rough itinerary of how you'll be spending your time at the Fair. Remember, this trade show is massive, so making efficient use of your time is key. Visit the Canton Fair website to plan which phase(s) of the fair you will be attending (there are three 1-week phases), then reference the convention hall floor plan to plot your course through the fair.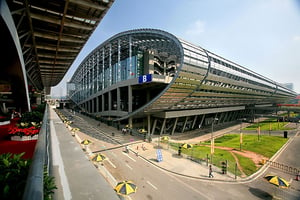 2. Communicate on Your Terms
This may sound odd, but we highly recommend bringing two sets of business cards to hand out at the fair. Here's why: as we've alluded to, you may potentially meet hundreds of suppliers during your visit to the Canton Fair. You'll also likely meet other importers, quality control firms, representatives of logistics companies, and maybe just some interesting people you'd like to contact after the fair. Naturally, you'll want to conceal your email address and phone number from at least some of these people – so have business cards that list only your name, title, company, and website to hand out to these contacts. For those people who you'd like to hear from in the future, go ahead and hand them your normal business cards.
3. Pack Light
No one goes home from the Canton Fair empty handed. While you're handing out your business cards, nearly every booth you visit will want to give you something in return such as product catalogs, small trinkets (key chains, lanyards etc) and maybe even a product sample. Some of this will get tossed, but for the literature and souvenirs you do want to hang on to, make sure you have room to bring them home. While you're at the fair, you may even want to bring your empty back pack or ideally a small piece of wheeled luggage to help manage your haul.
4. Document Your Trip
The Canton Fair can cause some sensory overload, even for a seasoned importer. You'll want to document your trip both for posterity and for practical business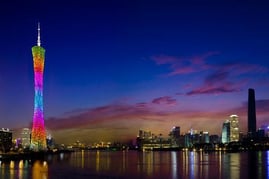 purposes. The essential equipment we recommend bringing in order to do so are a digital camera (or your smartphone) a notebook and pens, and a small portable stapler. As you go around the fair talking with potential suppliers, have your notebook handy to take notes on details such as what markets their products are sold in, what certifications they have, where their factory is located, what their monthly production capacity is etc. Before you leave each booth, grab one of their business cards and staple it into your notebook right next to the notes you jotted down. You may also want to snap a few pictures of their booth and any product samples that really caught your eye.
5. Set Aside Some Free Time
As noted above, the Canton Fair can be quite the experience. You'll want to set aside some time away from the convention center, whether it's for further business or pleasure. You can use this time to visit factories or sit down for dinner with any suppliers that you've struck deals with at the fair. However if you're looking to take in some of Guangzhou's more memorable attractions, we recommend visiting the Canton Tower, Shamian Island, or Baiyun Mountain.