This week on Best in Manufacturing, learn about human resistance to automation, smart operations vs. Six Sigma, how Trump might affect the supply chain sector, supplier quality management and an innovation in organic electronics!
Best in Manufacturing – December 11, 2016
Each Sunday, we publish a list of top articles and other content related to manufacturing in areas like quality control, product development, supply chain management, sourcing, auditing and law.
1. The human obstacle to robotic automation
"No, don't use that lemon squeezer to get all the juice out of that lemon. That'll eliminate the people needed to extract the juice. If we start to use that technology, so many people will become idle and unemployed."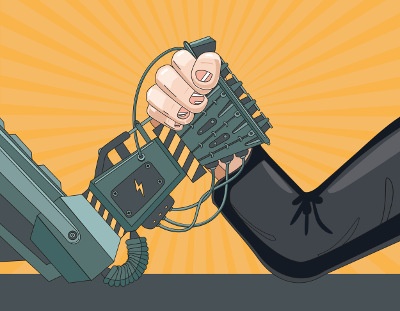 I don't think many people mind it when people use a lemon squeezer to make lemonade. Compared to squeezing by hand, people don't mind the extra efficiency. They certainly don't mind the tool when it leads to more lemonade for everyone and for a cheaper price.
So what do lemon squeezers have to do with robotic automation?
While this analogy is a simplified example of a greater issue, there's a bit of overlap with how people feel when it comes to technology disrupting the status quo.
Some parts of society welcome new technology, while others fear it. And, understandably, there's push back. It's hard to blame people for having this reaction when the disruption could make them lose their job and threaten their overall stability.
But the intent of the lemon squeezer and robotic automation is to improve our lives. They grant us greater efficiency and free up our time to do more meaningful tasks. And while there might be fewer people needed to squeeze lemons and assemble parts on a production line, the author of this article writes that there'll also be new opportunities that replace existing mundane tasks.
Stopping innovation doesn't make sense.
After finding a better way of doing something, you probably don't want to return to the outdated method. Certainly, you also don't want to stop the task that you're performing.
Robotic automation isn't going away anytime soon. As the author points out, it's extremely necessary for the United States, and many other countries, to remain competitive in the global economy. Resisting the process of innovation holds humanity back.
However, the author also mentions that in this technological transition,
Instead of jettisoning the members of society who feel left behind by technological progress, we need to include them in the jobs created by innovation.
Without a doubt, everyone that feels intimidated by the change to more automation needs to be included in the benefits it offers. But when mankind outright rejects breakthroughs, we're only hurting ourselves.
When life gives you lemons, make lemonade. And when innovators give the economy automated robots, society ought to make progress.
If you'd like to learn more about robotic automation and its impact on employment, check out the full article in the link below:
Robots, Jobs, and the Human Fear of Change – Steve Cousins, TechCrunch
2. Smart operations overtaking Lean Six Sigma
Just a few decades ago, manufacturers caught wind of Six Sigma. Those that implemented it first saw the most savings and their rivals gradually followed to remain competitive.
And now another change is approaching manufacturing. Smart operations, in the form of developments like the information transformation, Industry 4.0 and machine learning are all giving manufacturers reason to update their factories and methods once again.
The author states that in the same way Lean Six Sigma became an industry-wide priority in the 1990s, so too are smart operations becoming an essential part of many businesses' overall strategy. One of the reasons the author mentions for this change is particularly compelling:
Research from MIT Sloan shows that companies aggressively pursuing the digital transformation of their operations earn profits 26 percent higher than those that haven't.
Unlike Six Sigma, which sometimes requires costly investments in training, digitizing plant operations might not require as much money, as long as it's done right. That's good news for companies that don't want to miss out on more profits and better operational efficiency.
Do you think smart operations are a more important development than Six Sigma? Or will Six Sigma remain one of the most essential elements of a sound manufacturing strategy that manufacturers can implement? Let us know in the comments section below!
If you'd like to learn more about Lean Six Sigma and the transition to smart operations, check out the full article in the link below:
Move over Lean Six Sigma, Here Come Smart Operations – Charlie Chung, Longitudes by UPS
3. Trump's influence on the supply chain sector
There were plenty of memorable moments from the recent U.S. election. But as the below author points out, the media often focused on personalities and certain events rather than on which policies each of the candidates really wanted to pursue.
That doesn't mean, however, there weren't any formal declarations of plans for the future.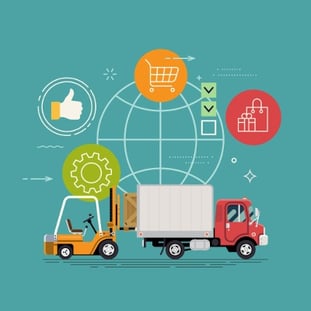 This website outlines Trump's positions (subject to change). Understanding their impact on the supply chain is undoubtedly crucial to the success of every business that has an international footprint.
The author hones in on a few of Trump's major trade ideas, notably to:
Withdraw from the Trans Pacific Partnership;
Label China a currency manipulator; and
Renegotiate NAFTA
Some businesses have already been swayed by these proposals and have decided to keep manufacturing in the U.S. Other companies might have more mixed feelings about the impact of the proposals on their bottom line.
No matter how American businesses feel about the Trump agenda, the author mentions how his actions might put the U.S. at odds with its major trading partners:
…Trump's intent appears to involve entering into conflict with the United States' biggest trading partners. For hundreds of companies whose manufacturing and assembly is in either China or Mexico, this promises trouble. The cost of sourcing from these regions is likely to rise substantially, while finished goods and parts could be stranded overseas.
The President-elect has yet to take office, so it remains to be seen whether or not all of his proposals come true. Trump's economic plans worry some and excite others. How do you think the supply chain will fare under the incoming administration? Leave a comment below to let us know!
To learn about some of Trump's other possible influences on the supply chain, check out the full article in the link below:
What President Trump Could Mean for the Supply Chain Sector – Kevin O'Marah, Industry Week
4. The importance of supplier quality management
For every company with a supply chain, supplier quality management (SQM) is essential. Without it, the quality of your products and the relationships behind them are in jeopardy.
By understanding how to make the most out of SQM, your company can gain a major, disruptive competitive advantage. And what speaks to the importance and potential of SQM is the research of the author's firm, LNS research.
The company has tracked trends across several industries, including aerospace, defense, automotive, life sciences, electronics, industrial and food & beverage. Among all these different industries, "collaborating with complex supplier networks" ranks as a top concern for some and a close second for others.
Specifically, the author says,
Although the importance of the supplier relationship to a company varies by industry and by that company's role in the supply chain, the market as a whole sees supplier collaboration as a top concern.
Aside from the importance that certain industries and the market place on SQM, the author also mentions how specific companies like Walmart, Home Depot and Amazon have all leveraged SQM practices to become more competitive and disruptive.
Treating SQM seriously, it seems, is a major priority for big companies and major industries. What about you?
If you'd like to learn about innovation in SQM, check out the full article in the link below:
Can Innovative Supplier Quality Management Be Disruptive? – Dan Jacobs, Quality Digest
5. A new method for cheaper organic electronics
In general, organic components have the potential to bring down the cost of a wide variety of goods. Since they're carbon-based, that means they're typically sustainable and cheaper to produce compared to the cost of using inorganic materials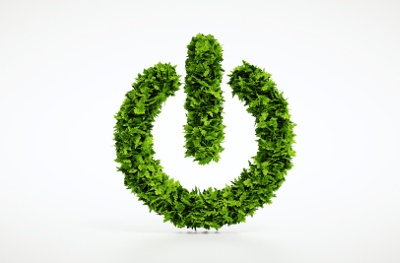 like silicon. And thanks to researchers at the Georgia Institute of Technology, the price of making polymer solar cells and organic electronic devices, in particular, might fall even further.
Researchers there have developed a technique that eliminates the need for the more expensive and complex vacuum process that is usually required to make organic electronics.
Bernard Kippelen, director for Georgia Tech's Center for Organic Photonics and Electronics, says,
We believe this technique is likely to impact many other device platforms in areas such as organic printed electronics, sensors, photodetectors and light-emitting diodes.
The technique hasn't survived lifetime and cost analysis studies just yet, but in time, it might become available for commercial applications like those mentioned above.
Importers might benefit significantly from switching to using organic components in their products. The cheaper cost of organic materials could mean greater savings and more widespread availability of sophisticated products for many different types of consumers. And although the innovation isn't yet fully developed, I think anyone can agree that cheaper, more sustainable electronics that are made more quickly are worth the wait.
To learn about how this method works, check out the full article in the link below:
Technique Could Cut Cost of Organic PV and Wearable Electronics– Georgia Institute of Technology, Manufacturing.net
---
We're constantly scanning the web for top manufacturing stories and news. But if you'd like to submit an article for consideration for our weekly Best in Manufacturing, send us a message and let us know.