This week on Best in Manufacturing, learn about the potential for cost-effectively 3D printing metal, hiring patterns in Cambodia's garment industry, cyber attacks in manufacturing, how to check your supplier's testing facilities and Hong Kong's competitive edge over Singapore!
Each Sunday, we publish a list of top articles and other content related to manufacturing in areas like quality control, product development, supply chain management, sourcing, auditing and law.
1. The revolutionary 3D metal printer on the horizon
It's difficult at the moment to justify 3D printing metal. The issues are many – extremely high temperatures are needed, the process is costly and it's slower than traditional metal manufacturing methods.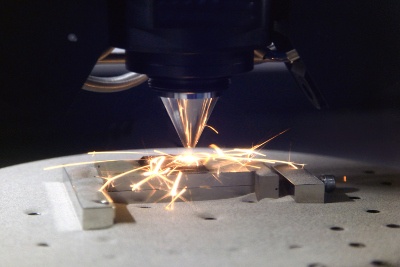 Some companies, like General Electric, have the capital required to 3D print metal. But even when they do, it's only for a handful of parts.
One company, however, believes its technology will offer designers and manufacturers the ability to 3D print metal parts in a cost-effective and feasible way.
That company is Desktop Metal. Its team is comprised of several MIT professors and experts in materials science, engineering and 3D printing.
But Desktop Metal faces a major challenge. Aside from having to develop a complex system to 3D print metal parts, there's a human element involved as well. The team must convince manufacturers that they should switch from their current metal production processes to those offered by the Desktop Metal 3D metal printing solution.
Obstacles aside, should Desktop Metal succeed and provide a quick and affordable way to print metal parts, such a breakthrough,
…would redefine the economics of mass production, because the cost of printing something would be the same regardless of how many items were produced. That would change how manufacturers think about the size of factories, the need for backup inventory (why keep many parts in stock if you can simply and quickly print one out?), and the process of tailoring manufacturing to specialized products.
The implications of this potential success for factories are significant. Effective 3D metal printing could change the logistics and production strategies of some manufacturers in addition to their general mindsets, like mentioned above. And on a smaller scale, accessible and affordable 3D metal printing could allow hobbyists and small companies to explore a host of new creative manufacturing possibilities.
Do you think all this change is too good to be true? Let us know in the comments section at the bottom of the page.
In the meantime, check out the full article in the link below that details Desktop Metal and its progress toward changing manufacturing:
The 3-D Printer That Could Finally Change Manufacturing – David Rotman, MIT Technology Review
2. What hiring is like in Cambodia's garment industry
The apparel industry in Cambodia is a major source of employment and revenue. According to this featured article, it "accounts for nearly 80 percent of the country's export revenue and employs an estimated 700,000 people." But as the article also points out, it's sometimes hard to find suitable employees to meet the requirements of manufacturers.
Most workers are hired by garment factories after simply standing outside of them or after being referred to the factory by a friend. For the purpose of finding lots of workers all at once, this is efficient. For finding skilled workers, however, this practice might not be the best, especially considering how the average turnover rate is 44 percent of workers per year.
With so many employees leaving their factories, that means they're less likely to develop more advanced skills essential for consistent and satisfactory quality. In addition to this problem, sometimes factories hire underage workers, which should be a major concern for any company buying from Cambodia. Potential quality and social compliance problems mean more oversight is necessary or else importers might face backlash from brands and customers.
To read more about hiring in Cambodia's garment industry, check out the full article in the link below:
Hiring Patterns in Cambodia's Garment Industry – Menghun Kaing, Asiafoundation.org
3. Cyber-spies attacking manufacturing
What if you had a remarkable new manufacturing technology that your company had spent years perfecting? Maybe it's an extremely efficient, revolutionary process. Or maybe it's a super advanced material that could change the foundations of a wide variety of products.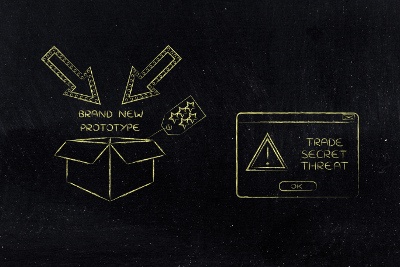 You'd likely be pretty happy about the accomplishment. You wouldn't, however, be so happy if this proprietary knowledge got into undeserving hands.
Manufacturers are prime targets for cyberattacks because of the valuable information they sometimes possess. In some cases, a cyber breach is the result of a petty crook trying to install ransomware, keyloggers and viruses onto a computer. But when it comes to highly valuable information, there's also a chance a nation-state might be behind the attack.
According to Verizon's 2017 Data Breach Investigations Report, cyber-spies supported by nation-states were the culprits behind data breaches in a majority of cases in 2016. As the article reports,
Verizon identified 620 data breach incidents in the manufacturing sector last year – of which 94 percent could be defined as 'espionage' driven and attributable to 'state-affiliated' actors.
Some companies involved in the manufacturing sector might require their employees to sign a non-disclosure agreement (NDA) to work there. That means they're much less likely to reveal secrets and proprietary information to outsiders. But cyber-spies don't care about that – they're not bound by NDAs. Their objective, with the backing of a nation-state, is to obtain "trade secrets, business plans and valuable intellectual property".
The ways cyber spies access a network with confidential information are actually much simpler than you might think. Of course, there might be some occasions where "hacking" like you see in movies takes place, but phishing scams are still the most popular form of cyberattack, according to the featured article. An innocent looking email from what seems like a trustworthy source could actually be a cyber-spy waiting to steal a company's hard work.
If you're curious about cyber-security threats against manufacturing companies, check out the full article in the link below:
Manufacturing Companies Got Wrecked by Cyber-Spies Last Year, Verizon Report Says – Chris Bing, Cyberscoop.com
4. Does your manufacturer have adequate testing facilities?
When visiting a factory to check products before shipment, some tests are easy to perform, like the carton drop test. But in many cases, real insight into product quality requires special testing equipment.
Without appropriate testing capabilities, the author of this featured article states,
The reality is simple. A factory that is missing the necessary testing facilities does NOT have the capability of producing consistent quality products.
Imagine you're importing a blender from Shenzhen, China. If the factory you're working with gives you a great, low price, but lacks what's necessary to perform consumer electronics tests, there's a real risk of poor quality. And tests don't just verify the functionality of products – they also help check if they're safe for use. Skipping testing could result in shoddy orders and injured customers.
This featured article contains a few examples of equipment necessary in some factories (depending on the industry), like:
A fabric cutter
A voltage meter
A tachometer
A crimping tool
An X-ray machine
And many others
Getting safe, quality products to consumers means performing due diligence, and that requires adequate testing. Check out the full article in the link below to get an idea of whether testing at a manufacturer is sufficient for your needs:
China Supplier Vetting Part 8: Factory Testing Facilities – Renaud Anjoran, Qualityinspection.org
5. Hong Kong's edge over Singapore
一带一路. It means "One Belt, One Road" in Chinese and refers to a huge Chinese infrastructure initiative that sprawls throughout all of Asia. The purpose of One Belt, One Road (OBOR for short) is to revive the ancient Silk Road via land and maritime trade routes and connect the East and West like in centuries past.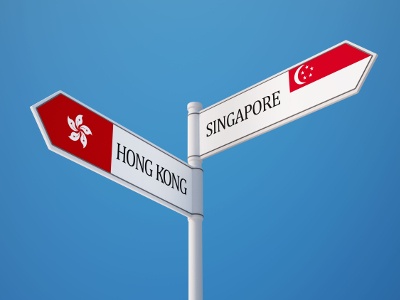 In the view of the author of this featured article, Hong Kong stands to benefit greatly from OBOR. The benefits of OBOR will be great enough to put the city a notch above its fellow Asian competitor Singapore. Even though the Menon report, an analysis of the world's leading maritime capitals, ranks Hong Kong seventh and Singapore first, that will apparently change in years to come.
The author notes that,
Thanks to China's belt and road strategy, the nature of logistics, and transport and maritime routes, are likely to be transformed in South and Southeast Asia. This presents both opportunities and threats to a number of countries in the region. In my view, Singapore is most at threat, with Hong Kong more likely to take a leading role and replacing Singapore's dominance in professional service provision.
With changing trade routes and increasing demand for professional services related to dealing with the Chinese mainland, Hong Kong's proximity and insight are serious advantages over Singapore.
There are some benefits in Singapore that the author acknowledges, like having a greater base of English speakers. Additionally, he says air quality, population density and living standards are better in Singapore. But he also mentions that these advantages are eroding, which further intensifies the competition between Hong Kong and Singapore.
Are you interested in learning more about OBOR and its effects on the rivalry between Hong Kong and Singapore? Get the full scoop by checking out the article in the link below:
China's Belt and Road Push Will Help Hong Kong Top Regional Rival Singapore – Andre Wheeler, South China Morning Post
---
We're constantly scanning the web for top manufacturing stories and news. If you'd like to submit an article for consideration for our weekly Best in Manufacturing, send us a message and let us know.