Importers often insist on working directly with the factories that manufacture their products. There are many reasons why: factory-direct pricing, having a direct line of communication to the factory itself, and other benefits generally associated with "cutting out the middleman."
However, there are some significant advantages that importers can realize by working with established trading companies. To be sure, these companies have only been able to flourish because of the value-adding services they offer importers and buyers. So what are the pros and cons of working with a trading company vs. factory direct? To answer this question, let's discuss the top 5 benefits of working with a trading company:
1. Relationships with Factories
Trading companies are uniquely positioned to develop longstanding relationships with the factories they purchase from. This is important, as relationships or guanxi are essential to doing business in China.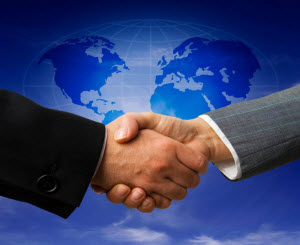 Keep in mind that trading companies are usually staffed by local people, so they literally speak the factories' language. On top of that, trading companies routinely place enormous orders with their factories, with the promise of more business to come. This is almost always more than a single importer can offer any factory, and results in heavily discounted per-unit pricing, as well as more weight to throw around in negotiations about quality or new product designs.
2. Experience and Infrastructure
When buying products from China, there are two problems that must be solved: getting the products made, and getting the products to the market of sale. It may s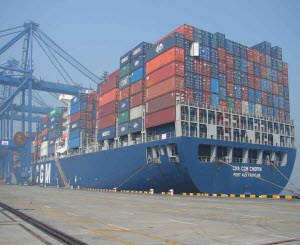 eem obvious, but the second problem is often overlooked by importers who are fixated on working factory-direct.
Established trading companies offer an all-inclusive approach to purchasing products from China. They will not only be able to get you the products you need, but will also be able to easily handle the logistics of delivering those products to your market of sale. If they do not have an in-house logistics department, they will certainly be able to refer you to a trusted partner who can handle all of the paperwork and arrangements needed to get your shipment from the factory to your warehouse.
3. Accountability
Even new importers have heard the horror stories: an order is placed, payment is sent, and then all communication stops - the factory vanishes completely. This is a real danger of working factory-direct, and while there are ways to minimize this risk (such as Factory Audits), the level of accountability at the factory level is still worryingly low.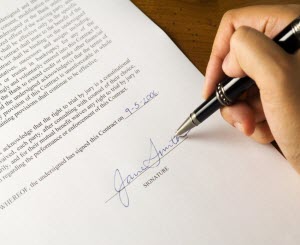 By contrast, established trading companies are huge enterprises – highly visible, sometimes publically traded, and they may even have a legal business entity within your home country as well China. This makes it virtually impossible for them to just disappear after your check clears. Binding agreements with trading companies should be scrutinized like any other contract before you sign it, but once you have done so you can rest assured that it is legally enforceable.
4. Flexibility
When negotiating with a single factory, you may find that using the term "negotiation" to describe the discussion may not be wholly accurate. Issues like per-unit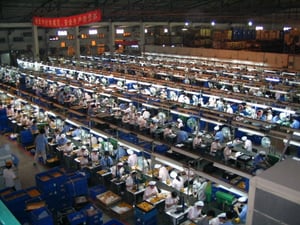 pricing, minimum order quantities, and payment terms can sometimes seem like they are set in stone. If not then gaining ground in one area, such as agreeing to a lower minimum order quantity, will result in losing significant ground in another area, like a jump in the per-unit price.
Flexibility on these points is another huge selling point for trading companies. Again, due to their relationships with the factories and their streamlined operations, trading companies can often work with you to reach a favorable buying agreement. Some trading companies may even be able to offer your financing options for your order, which is basically unheard of when dealing with individual factories.
5. Technical Knowledge
A final major benefit of working with a trading factory vs. factory direct is the technical expertise offered. Importers often assume that individual factories certainly have people on staff with intimate knowledge of the products they manufacture. For some factories this is definitely true – they may have an entire team of engineers on staff. However many smaller and less sophisticated factories may rely on simple trial and error to get things right – a process that will cost yo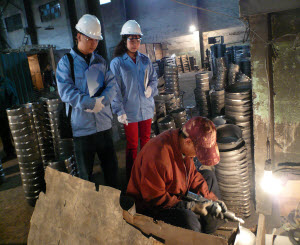 u time and money.
On the other hand, trading companies can offer you a far superior level of technical knowledge of the products they offer. Most trading companies will have a full in-house engineering, design, and prototyping department, allowing them to rely on the factories only for the ability to mass produce the products they develop. When you encounter quality issues, the trading company will be able to trace the cause of the defect back through the manufacturing process and offer solutions that may elude individual factories.