Learn about Trump's new 10 percent tariffs, China's capacity in lithium-ion battery manufacturing and IBM's blockchain-based supplier management network in this week's roundup.
Best in Manufacturing – August 18, 2019
Each Sunday, we publish a list of top articles and other content related to manufacturing in areas like quality control, product development, supply chain management, sourcing, auditing and law.
1. Trump breaks trade war truce with 10 percent tariffs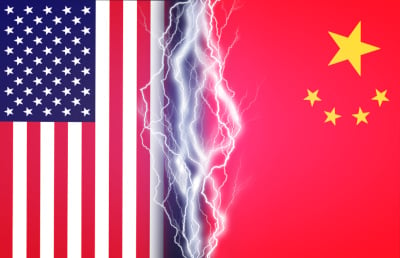 The U.S.-China trade war which had calmed down for a while has recently escalated again. President Trump announced the U.S. would impose new 10 percent tariffs on another $300 billion worth of Chinese goods.
Trump's move followed bilateral trade talks in Shanghai in late July. These trade talks showed few signs of the two sides reaching a new agreement. Following the meeting, President Trump tweeted he was upset that China didn't purchase more agricultural products or halt sales of fentanyl, a synthetic opioid, to the U.S. as promised.
As a result, the U.S. announced 10 percent tariffs on all "list four" goods—essentially all goods not already subject to tariffs.
Sue Welch, the CEO of retail platform Bamboo Rose, said the tariffs will send the global supply chain into a "scramble" because "It's really hard to plan for crazy. And this is crazy".
The new 10 percent tariffs will take effect on September 1, with the exception of those levied on the several product types, including:
Mobile phones
Laptops
Video game consoles
Some toys
Computer monitors; and
Certain footwear and clothing
Officials from the U.S. Trade Representative later announced tariffs would be delayed on these goods until December 15.
But Trump told reporters that 10 percent tariffs could just be a short-term measure. The U.S. might lift the tax rate to 25 percent or even higher in the future.
New tariffs affect almost all consumer products
Trump's new tariffs surprised many in the manufacturing industry and caused big waves in the stock market. Trump previously said he would hold off on list four tariffs while negotiations were underway.
Although the 10 percent tariffs are lower than the previously threatened 25 percent, trade analysts say the tariffs will still have a significant impact on the manufacturing industry. That's because list four covers a wild range of manufactured products like smartphones and toys.
Of the affected products included in list four, 437 are metals, 303 are machinery and 133 are chemicals.
Among all U.S. stock indexes, the Nasdaq index was the biggest loser, falling 107.05 points, or 1.3 percent, following the news. The Dow Jones Industrial Average dropped 0.4 percent, while the S&P 500 fell 0.7 percent.
China has already suspended all agricultural products purchases from the U.S. in response to the new tariffs. And the Chinese government has let the yuan drop below 7 per dollar—its lowest level in 11 years.
Brian Daingerfield, head of G10 FX strategy for the Americas at NatWest Markets, says this move might further escalate the trade war:
President Trump might try and escalate in terms of a reaction if he thinks that this was a deliberate move by the Chinese to try and weaken their currency artificially.
U.S. importers arrange air freight in a hurry to dodge tariffs
With tariffs taking effect in less than a month, manufacturers and buyers face a narrow window to avoid new tariffs. It usually takes 17 days for sea shipments from China to reach the West Coast of the U.S. and 27 days to reach the East Coast in New York.
Jock O'Connell, an international trade adviser to research firm Beacon Economics, said:
Even if your Chinese suppliers had goods on hand, you'd have only a couple of weeks at most to get them on a ship bound for a West Coast port.
Some importers manufacturing in China are considering shipping their goods by air instead. With air freight, importers can ship their goods to the U.S. by September and avoid tariffs. Air freight usually takes about five to seven days from China to the U.S.
But air freight is not affordable for every importer. Air freight from China to the West Coast of the U.S. is typically four times more expensive than ocean freight. Air freight is likely only cost-effective for importers of "high value, low volume" goods.
Phil Levy, the chief economist at Flexport, said importers should plan as early as they can to avoid shipping delays:
There is still time to ship by air before September 1, but we expect to see a rush and it is vital that companies start planning right away.
Follow the link below to learn more about how Trump's 10 percent tariffs have scrambled supply chains.
10% China tariffs and the supply chain scramble – Shefali Kapadia, Supply Chain Dive
2. China is now leading lithium-ion battery manufacturing
More than half of new cars on the roads in 2040 will be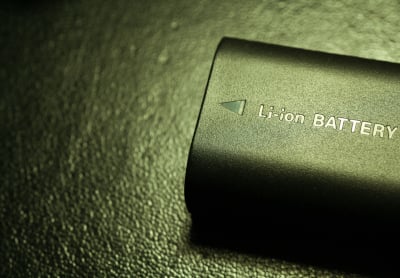 electric, according to an estimate from Bloomberg New Energy Finance (NEF). And China hopes to be in the driver's seat of that growth by dominating lithium-ion battery manufacturing.
Lithium-ion batteries are a type of rechargeable battery commonly used in portable electronics. They're an essential component in digital cameras, smartphones, watches and EVs.
China already produces and consumes a huge amount of lithium. China produced 8,000 metric tons of lithium in 2018, almost ten times U.S. production and the third largest in the world.
But China could have competition—its neighbor India is also zeroing in on lithium-ion battery manufacturing. The Indian government is offering subsidies and duty cuts to incentivize domestic lithium-ion battery manufacturing and strengthen its competition with China.
China has strong capacity in clean energy manufacturing
According to an analysis from BloombergNEF, global lithium cell manufacturing capacity is now 316 gigawatt-hours (GWh), with China holding 73 percent of this capacity. BloombergNEF forecasts that this capacity will reach 1,211 GWh in 2025 with China maintaining the most capacity.
This rise in capacity has made lithium batteries more cost-effective for many companies. The price of a lithium-ion battery pack fell by 85 percent from 2010 to 2018, reaching an average of $176/kWh. And BloombergNEF projects that prices will fall further to $62/kWh by 2030.
The Chinese government also recently claimed a new technical breakthrough in lithium production which will cut the cost of extracting lithium from $20,000 per ton to just $2,180 per ton. Reducing the cost of extracting lithium can in turn significantly reduce the price of lithium-ion batteries and the retail price of goods that use them.
For manufacturing companies sourcing lithium-ion batteries, finding suitable suppliers outside China can be a challenge. Alex Pisarev, the CEO of California-based OneCharge, highlighted the challenges for his battery manufacturing company:
American manufacturers would be happy to use U.S.-made lithium-ion cells. But this is not realistic today. So we have to continue importing them from China.
China's domination of lithium-ion battery production is part of a greater shift towards clean energy manufacturing in China.
Aside from lithium-ion batteries, China also dominates the global solar panel market. China's current solar energy capacity is a gargantuan 130 gigawatts—more than any other countries' in the world. According to the International Energy Agency, 60 percent of the world's solar panels are made in China.
India is developing lithium-ion batteries to lower EV prices
India also hopes to compete with China in lithium-ion battery production and become a clean energy manufacturing powerhouse. The Indian market's interest in lithium-ion batteries is mainly for EVs. EVs are playing a significant role in meeting India's mobility needs.
The Indian government hopes EVs can meet 60 percent of passenger mobility-related energy demand by 2030. The Indian government believes lowering the price of EVs will encourage consumers to shift to EVs. And cheaper lithium-ion batteries are the key to a cheaper electric car.
India will need a minimum of 10 GWh of lithium-ion cells by 2022 to meet EV demand. India currently imports lithium-ion batteries from the U.S. and China. But India's domestic lithium-ion battery manufacturing industry still has great potential.
India's lithium-ion battery production plan is still in the early stages. The Indian government launched the National Mission on Transformative Mobility and Battery Storage in March 2019 to develop a five-year phased manufacturing program for battery production.
The Indian government is offering a 50 percent reduction in minimum alternate tax to incentivize domestic production. The government is also issuing import and export duty waivers and cuts to domestic manufacturers.
Indian states can now bid on the proposal to identify locations for a few large-scale, export-competitive batteries and cell-manufacturing giga-plants. But overcoming China's dominance in the industry will be an uphill batter for India and the rest of the world.
Follow the link below to learn more about how China is driving lithium-ion battery manufacturing.
Why China Is Dominating Lithium-Ion Battery Production – Robert Rapier, Forbes
3. IBM launches new blockchain-based supplier management network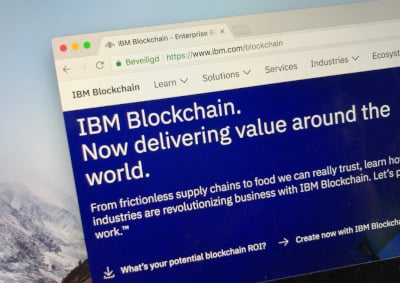 Merging blockchain and supply chain operations has gained popularity in recent years. Blockchain can help supply chain professionals digitize data, automate data management and build trust among suppliers and customers.
Now IBM has launched a new blockchain-based supplier management system named "Trust Your Supplier" (TYS). Unlike many other blockchain programs, TYS won't track products. Rather it will focus on supplier onboarding and validation only in its first use case.
IBM hopes TYS can reduce suppliers' onboarding cycle time by up to 80 percent and reduce administrative costs by 50 percent.
Aside from IBM, notable brands like Anheuser-Busch InBev, Lenovo and Nokia are founding participants of the TYS network. These brands hope TYS will improve their relationship with suppliers and build trust in the supply chain. Sanjay Mehta, vice president of procurement for Nokia, said in a statement:
Using the latest technology to address a classical challenge will be of benefit for everyone, and further increase the speed of using innovative solutions.
"Trust Your Supplier" helps buyers evaluate and onboard suppliers
Many buyers perform some due diligence to qualify new suppliers and minimize the risk of financial penalties and damage to their brand.
These due diligence processes typically involve the supplier providing a large amount of data and information to the buyer during the onboarding process. Buyers then must analyze this data and sometimes validate it through a third party. But manual verification processes make it difficult to verify and track supplier documents like ISO certifications, bank account information and tax certifications.
Slow on-boarding processes can delay product launches and transactions. And these on-boarding processes are often expensive—IBM estimates onboarding suppliers costs buyers and suppliers together thousands of dollars.
IBM's TYS program aims to use blockchain to address this lengthy and costly process. So how exactly does it work? Here's the basic process for collecting and validating information through TYS:
The buyer request information access from a supplier
The supplier approves the buyer's request and issues permission
The buyer accesses the supplier's data. They can also directly validate the supplier's qualifications through data provided by third-party verifiers.
The buyer can then onboard its supplier and make transactions.
Platform benefits for suppliers and buyers
Both suppliers and buyers stand to benefit from the platform. Renee Ure, Chief Supply Chain Officer of Data Center Group for Lenovo Group, said:
Through Trust Your Supplier, both buyers and suppliers will see the procurement benefits of blockchain through reductions in cost, complexity, and speed.
The platform benefits buyers in three main ways by:
Eliminating errors and delays due to outdated information, as the platform provides buyers with immediate, real-time access to current supplier data
Simplifying and automating current processes, reducing the onboarding timeframe for suppliers
Minimizing risk of fraud and errors, ensuring compliance with regulations
For suppliers, the platform:
Eliminates redundant submission of the same information multiple times to different buyers
Reduces onboarding time and the time to the first PO/transaction
Increases trust with buyers due to validation of information by third parties
IBM is onboarding 4,000 of its own suppliers to the platform in the coming months—about a fifth of its total supplier base of 18,500 suppliers. And IBM plans to make the platform available to other companies in Q3 2019.
Manufacturing companies should prepare themselves for more blockchain developments in the future. Gartner predicts blockchain will support the global movement and tracking of $2 trillion goods and services by 2023.
Follow the link below to learn more about IBM's new blockchain-based Trust Your Supplier platform.
IBM, Chainyard unveil blockchain-based 'Trust Your Supplier' network – Lucas Mearian, Computer World
---
We're constantly scanning the web for top manufacturing stories and news. If you'd like to submit an article for consideration for our weekly Best in Manufacturing, send us a message and let us know.