Learn about the trade truce between the U.S. and China, Amazon's Counter Program and Taiwan's plastic straw ban in this week's roundup.
Best in Manufacturing – July 14, 2019
Each Sunday, we publish a list of top articles and other content related to manufacturing in areas like quality control, product development, supply chain management, sourcing, auditing and law.
1. U.S. and China reach trade truce, but tariffs stay for now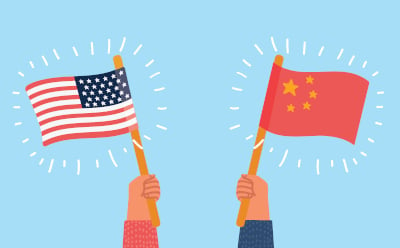 The seesawing trade battle between the U.S. and China reached a truce at the G20 summit in Osaka, Japan last month.
President Trump and Xi held a dinner meeting on the sidelines of the summit that reportedly lasted 80 minutes. Chinese state-run media outlet Xinhua reported the two countries would restart trade talks "on the basis of equality and mutual respect". President Trump was also pleased with the meeting, saying "We are right back on track".
But problems remain in the trade market. Existing tariffs levied against the U.S. and China won't be reduced as part of the truce. Christine Lagarde, managing director of the International Monetary Fund (IMF), says that tariffs could cut global economic output by 0.5 percent in 2020—a loss of about $455 billion.
What's more, key sticking points like intellectual property protection are still unresolved. Businesses in both the U.S. and China should remain cautious.
What's new in the trade truce
Trump and Xi last met in person during an earlier G20 summit in Argentina last December. But talks between trade representatives reached a standstill in April with both sides issuing new tariffs in May.
Soon after the meeting, spokesmen from both sides confirmed they won't levy any new tariffs on each other's products for now. President Trump tweeted his meeting with China was "far better than expected" and that "our relationship with [China] continues to be a very good one".
Here's what China and the U.S. got from this "dinner talk":
China:
No more new tariffs on Chinese goods, but existing tariffs continue
Huawei granted access to buy some products from U.S. tech companies as long as these products don't impact U.S. national security
U.S.:
No more new tariffs on American goods, but existing tariffs continue
More purchases of U.S. agricultural goods from China
The stock market quickly responded to the truce. The Dow Jones rose 117 points and the S&P 500 hit an all-time closing high. China's Shanghai Composite Index rose more than 2 percent and closed at its highest level in the past two months.
Truce leaves unresolved problems in the market
Despite the truce, there's still no clear deal yet. Political risk consultancy Eurasia Group forecasts an only 45 percent chance of China and the U.S. reaching a comprehensive trade deal this year.
Peter Boockvar, chief investment officer at Bleakley Advisory Group, said:
If I'm in manufacturing, maybe I feel a touch better it's not worse in the short term, but I still have to deal with this 25% tariff and the threat of more tariffs hanging over.
Intellectual property protection is a key point that remains unresolved. So far, the Chinese government isn't willing to change its domestic laws to improve intellectual property protections for foreign companies. Chinese officials have already deleted key commitments related to IP laws in previous trade deal drafts.
But the U.S. hasn't given up on requiring China to modify its laws yet. U.S. Trade Representative Robert Lighthizer rejected China's calls for a balanced deal prior to the G20 meeting, citing intellectual property theft as the key reason.
What's more, the U.S. government's attitude towards Huawei is still unclear. Huawei's U.S. business partners still don't know exactly how the Trump administration will alter its export ban following the meeting.
Meanwhile, the U.S. added five new Chinese entities to its "blacklist" in June, further limiting Chinese access to U.S. technology.
There's still no clear path to ending the trade war between the U.S. and China. Follow the link below to learn more about the trade truce reached in Osaka.
Trump says 'there will be no reduction in the tariffs' currently imposed against China – Spencer Kimball, CNBC
2. Amazon launches Counter to provide in-store parcel pickup
Faster and more convenient delivery is a primary goal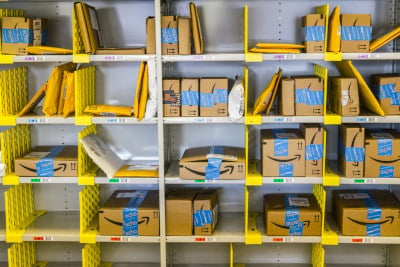 in the ecommerce industry. Now Amazon is launching its Counter program in the U.S. to enable parcel pickup in Rite Aid stores.
The Counter program is now active in 100 Rite Aid stores and will expand to 1,500 stores by the end of this year. In the future, Amazon plans to bring more retailers, including small- and medium-sized businesses, to its Counter program.
The Counter program won't cost customers extra money or require an extra subscription to use. Customers who buy goods on Amazon can select a Counter location as their delivery address during checkout.
In the meantime, international shipping giant FedEx is also partnering with local stores for a parcel pickup service. Amazon and FedEx hope partnerships with brick-and-mortar stores will make pickups easier and help attract more customers.
Counter enables quicker and easier package pickup
Amazon's Counter is a network of staffed pickup points. It gives Amazon customers the option to pick up their Amazon packages in-store at a partner location.
Getting a package from an Amazon Counter only requires a few simple steps:
Shop on Amazon
Check out and select a Counter near you
Wait for an email notification when your package arrives, which includes a unique barcode, a reminder of your selected Counter's address and its business hours
Go to the Counter and provide the barcode to store staff to retrieve your package
Another advantage with Counter is customers don't need to pick up their package immediately when it arrives. They have 14 days to collect their packages.
Amazon Counter is part of the newly created Amazon Hub brand. Hub provides convenient and secure alternate pickup locations, such as lockers and staffed locations. These alternatives give flexibility to customers who don't want to receive packages at home for security reasons.
Through the Counter program, Amazon can centralize pickups, further consolidate deliveries and potentially lower the cost of delivery per package. More importantly, Counter will help to solve the "last mile" delivery problem. By using Counter, Amazon can avoid the inefficiency of delivering packages one by one to customers' homes.
FedEx also partners with Dollar General for package pickup
Amazon's rival FedEx is also partnering with Dollar General to provide package pickup and drop-off services. FedEx plans to offer its service in more than 1,500 Dollar General stores by late summer 2019. FedEx will expand the total to more than 8,000 stores by the end of 2020.
By partnering with Dollar General, customers can pick up and drop off pre-packaged and pre-labeled FedEx Express shipments at Dollar General stores. FedEx said they ultimately aim for "90 percent of Americans [to] live within five miles of a FedEx hold retail location".
FedEx's Executive Vice President Brie Carere says "47 percent of customers prefer to make [returns] in-store". The partnership will give customers access to more secure in-store return services, especially in rural locations where FedEx lacks physical locations.
On the retailers' side, they may also benefit from partnering with delivery companies. Both Rite Aid and Dollar General have expressed hope that these in-store pickups will bring them more traffic. Rite Aid's COO Bryan Everett said on Rite Aid's earnings call:
A key aspect of our strategy is to grow our business by driving additional traffic into our existing network of stores… We believe that new initiatives like Amazon Locker give us a tremendous opportunity to achieve this critical objective.
However, the stores still need more time and data to measure whether the pickup services are actually helping their sales.
Follow the link below to learn more about how Amazon is using its Counter program to optimize parcel delivery.
Amazon adds counter parcel pickup in 100 Rite Aid stores – Emma Cosgrove, Supply Chain Dive
3. Plastic straws ban expands to Taiwan as of July 1
Imagine retreating from the summer heat into a Starbucks to buy a cold drink. But this time there's no plastic straw with your drink. That's now the reality in Taiwan as of July 1st.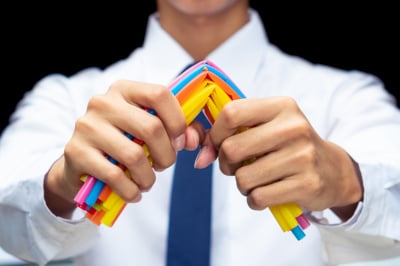 Taiwan's ban comes on the heels of increased public attention to plastic pollution and similar bans in the U.S. and U.K.
Most used plastic straws end up in the ocean. After entering ocean waters, plastic straws break into smaller pieces called "microplastics" rather than dissolving. These microplastics can kill marine animals when eaten.
The Taiwan Environmental Protection Administration estimates Taiwan uses 3 billion plastic straws a year. The ban is expected to reduce the number to 100 million per year.
In response to the ban, some Taiwanese businesses are encouraging customers to buy metal straws or glass straws for reuse. Designers are also inventing paper straws, sugarcane straws and even strawless drink containers to reduce the use of plastic straws.
Brands remove plastic straws to comply with ban
The first stage of the ban will apply to 8,000 locations in Taiwan. Government offices, schools, department stores, shopping malls and fast food chains can no longer supply plastic straws for dine-in customers. Any repeat violators will face a $190 fine.
The new policy will gradually extend to all places in Taiwan with the goal of totally eliminating plastic straws by 2030.
In response to Taiwan's new policy, major brands are already replacing plastic straws.
McDonald's in Taiwan began to remove plastic straws in April and will totally abandon their use in July. Lin Li-wen, deputy head of supply chain management at McDonald's in Taiwan, said the ban will reduce 16 percent of the company's plastic usage in Taiwan.
KFC restaurants in Taiwan are also phasing out plastic straws. KFC stopped including drinks with plastic straws at all their Taiwan locations on June 11th. KFC says cutting plastic straws will cut their plastic usage in Taiwan by 52 percent.
Beverage industry designs alternatives to plastic straws
Many brands will still provide paper straws for customers who have special needs. And designers are working on more alternatives to plastic straws.
Sugarcane straws are one good option. Taiwanese startup 100%ZHI is already shipping its biodegradable sugarcane straws worldwide. 100%ZHI's straws are made from sugarcane, coffee and bamboo. These straws can endure temperatures of up to 131 degrees Fahrenheit and take only half a year to decompose.
Reusable stainless steel or glass straws are also eco-friendly options. Carrying your own stainless steel straws or glass straws with you when going out can be rather convenient, makes it easier to refuse a plastic straw and may even make your drink taste better.
Besides, there's always another option: use no straws at all. Taipei-based industrial designers Mickey Wu and Fang Shih have come up with a strawless glass cup for bubble tea. Their design, Float, is made from recycled glass. The cups are reusable and can allow Taiwanese "boba" lovers to enjoy their bubble tea without straws.
Follow the link below to learn more about Taiwan's plastic straw ban.
Taiwan, the home of bubble tea, prepares for its plastic straw ban – Isabella Steger, Quartz
---
We're constantly scanning the web for top manufacturing stories and news. If you'd like to submit an article for consideration for our weekly Best in Manufacturing, send us a message and let us know.