Learn about Walmart's expanding marketplace, Vietnam's attempts to boost manufacturing and cosmetics giants turning talc-free in this week's roundup.
Best in Manufacturing – July 07, 2020
Each Tuesday, we publish a list of top articles and other content related to manufacturing in areas like quality control, product development, supply chain management, sourcing, auditing and law.
1. Walmart is partnering with Shopify to expand its ecommerce marketplace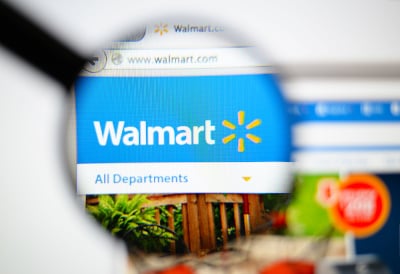 Since ecommerce is becoming a growing trend globally, sellers are focusing more on their online sales. The more platforms are onboarded, the more chances they get to be seen and grow business.
Now there's good news for sellers on Shopify: they will be able to sell on Walmart's ecommerce place by the end of this year. According to Walmart's announcement, this integration will focus on "U.S.-based small and medium businesses whose assortment complements ours."
With the partnership, Walmart expects to add 1,200 smaller Shopify sellers to its marketplace. The retail giant says this expansion is "a strategic priority." If sellers activate Walmart selling channel through Shopify, they can easily sync their assortments with Walmart.com.
What's more, sellers from Shopify can also use Walmart tools to track orders on Shopify. They can check inventory and fulfillment as well as manage product information. Those functions won't cost Shopify sellers an extra fee, but sellers from Shopify do need to pay a referral fee or advertising fee if they want to make a sale on Walmart.com.
Walmart.com is experiencing strong growth
The COVID-19 virus has caused many small businesses to close as people are forced to shop online. While choosing ecommerce platforms, larger platforms backed by large brands seem more reliable on product quality and more time-efficient when shipping. The same is happening to Walmart.com.
Although Walmart remained open during COVID-19, its ecommerce sales surged 74 percent in the first quarter. Walmart said its ecommerce performance "outpaced the overall business even as first-party sales were strong."
Aside from the sales surge, another important reason for Walmart pushing its ecommerce platform is that the third-party marketplace is more profitable than first-party selling. The third-party marketplace is only providing an integrated platform. This leaves complicated things like inventory and fulfillment responsibilities and costs to the seller.
Rick Watson, founder and CEO of RMW Commerce Consulting, believes that Walmart's partnership with Shopify is smart. Not expanding in fast pace gives this giant retailer more time to think about the strategy and make better choice. He said:
To me it shows that Walmart's decision-making is improving. They need more selection and better selection.
China's e-commerce is booming more than ever
For brands who are willing to land China or who are already selling in China, the huge ecommerce market means unlimited business opportunities.
Worth $1.94 trillion, China owns the largest ecommerce market in the world. China's ecommerce sales have increased by an amazing 27.3 percent in 2019 and is predicted to grow more than 20 percent this year. This market is three times bigger than the U.S. and represents 54.7 percent of the global ecommerce market.
Let's take the recent "618" Online Shopping Gala in China as example. Even under the gloom of the epidemic, Chinese ecommerce giants Alibaba and JD.com both announced that they have reached a record high: Alibaba sold around $98 billion and JD.com sold around $38 billion. This is a 33 percent increase over last year.
The record-high numbers might indicate a recovery in the Chinese consumer. Chinese people's desire to shop online is expanding and foreign brands who wish to enter China must grab the chance. Ling Chenkai, vice president of JD Retail, said:
This moment is pretty important. This is the first nationwide sales event during the recovery of the virus… We do hope that there could be a very open and equal environment, global environment, for us to work with other partners, no matter [if they are] domestic or overseas.
But keep in mind that selling in China requires good quality too. Sticking to quality control and building your brand reputation is the best way to expand your business map.
Follow the link below to learn more about Walmart's expanding ecommerce marketplace partnering with Shopify.
Walmart teams with Shopify to grow its marketplace – Daphne Howland, Retail Dive
2. Vietnam is aiming to lure more manufactures from China with its EVFTA
On June 8th, the EU-Vietnam Free Trade Agreement (EVFTA)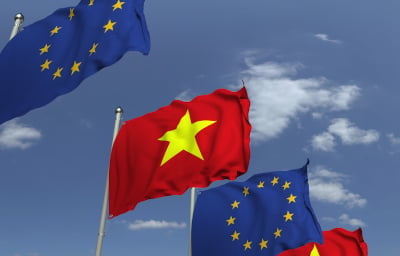 was finally approved. Following Singapore, Vietnam is the second southeast Asian country to enjoy this beneficial trade deal with the bloc. With the EVFTA, Vietnam is expected to lure more manufacturers from China.
The EU chooses Vietnam as it sees huge opportunities in this country. Vietnam has a 96-million population and its gross domestic product (GDP) is estimated at nearly $3,500 for 2019. This GDP figure indicates that Vietnam has more potential in buying from the EU and manufacturing more quality goods.
The EVFTA will take effect as early as August and make the bloc a bigger buyer to Vietnam. Once effective, Vietnam will cancel the tariffs on 71 percent of the goods to the EU and 65 percent of EU shipments to Vietnam will become duty free. Both sides will gradually eliminate rest of the tariffs in ten years.
The EVFTA also brings challenges to Vietnam. The National Assembly News said on its website:
Along with the benefits, the EVFTA also poses some challenges. The EVFTA creates competitive pressures on goods and services from the EU for Vietnamese businesses, goods and services.
Garment industry is expecting strong growth
Among all the manufacturing sectors in Vietnam, the garment sector is the one expecting the most growth with the EVFTA.
Vietnam is the fourth largest garment exporter in the world, after China, the EU, and Bangladesh. This industry accounts for about 20 percent of Vietnam's total export and is experiencing a double-digit value growth.
With the help of the EVFTA, garments made in Vietnam can enter the bloc more smoothly. Once the trade deal takes effect, the EU will eliminate tariffs on 77.3 percent of Vietnam's garment export in five years. The EU will cut off tariffs on the rest 22.7 percent after seven years.
Also due to the COVID-19, Vietnam has lowered its expectations with regard to its garment industry. This year, Vietnam is aiming its garment export to reach $34 billion. This target is 12.8 percent lower than last year's $39 billion.
What's more, Vietnam is also hoping the EVFTA will boost its economy slowdown. According to the Vietnam government, Vietnam exported $42 billion worth of goods to the bloc in 2019. The Ministry of Planning and Investment of Vietnam expects the country's export to the EU rise 42.7 percent by 2025.
Chances to manufacture tech in Vietnam
Seeing the preferential trade regulations that Vietnam can enjoy, you may also plan to do business in Vietnam. In addition to the garment industry mentioned above, you can also consider technology manufacturing in Vietnam.
Although you might not notice, Vietnam has now emerged as a tech hub in Asia. The country is enjoying a high-speed development in its hard-won domestic peace. Fifteen years ago, there were barely any IT companies in Vietnam. But now, there are almost 14,000 IT companies in Vietnam manufacturing hardware, software, and digital content.
Mr. Long Lam, CEO of Vietnam's largest software park QuangTrung Software City, said the Vietnam government is investing large amounts in pushing its technology. The government is aiming technology as the key to boost its domestic economy and is investing heavily in infrastructure to help start business.
With Vietnam government's efforts, more tech start-ups choose Vietnam and more tech companies are turning to Vietnam. For example, technology and electronics giant Samsung is planning to move more of its production lines from China to Vietnam. Vietnam state-run newspaper Tuoi Tre reported:
Samsung sees Vietnam as an important gateway to other Southeast Asian countries and a link in its global supply chain. The move will make Vietnam become the world's leading supplier of Samsung screens.
In the future, Vietnam will develop as a stronger force in manufacturing and exporting. If you are considering relocating your manufacturing line, take Vietnam into your consideration.
Follow the link below to learn more about why Vietnam is trying to lure businesses exiting China.
Vietnam greenlights EU trade pact in bid for China-exit deals – Tomoya Onishi, Nikkei Asian Review
3. Cosmetics giants are turning to talc-free
Big news in cosmetics industry: Chanel, Revlon, L'Oréal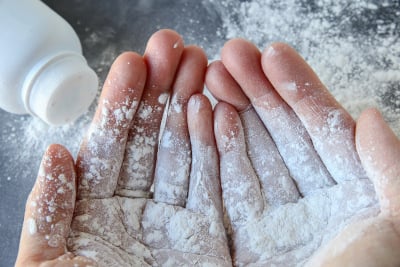 are removing talc from their products. According to the Reuters, Chanel has removed talc from a loose face powder and dropped a talc body powder. Revlon has removed talc from its body products and L'Oréal is finding alternatives for talc.
For cosmetics brands, removing talc is a big move but not a surprising move. Brands have been using talc for decades in their products absorb moisture, prevent caking and add softness. But this material is often found beside asbestos, a known carcinogen, and cancer cases related to the use of talc-based products are rising sharply these years.
Being aware of the health risk related to talc contamination, consumers are more likely to choose talc-free products to protect themselves. Cosmetics brands are now on their way to get rid of talc to ensure consumer safety and avoid potential lawsuits.
However, eliminating talc from all the products is a big project. For instance, as for now, Chanel will keep using talc in its pressed powder, blush and eye shadow. Amy Wyatt, Chanel representative, emphasized that the material it use is safe:
(talc it uses is) selected according to strict purity criteria, fully complies with current global regulations, and is safe under standard conditions of cosmetic use.
Johnson & Johnson ends selling talc-based baby powder in North America due to emerging lawsuits
Speaking about lawsuits related to the use of talc, you might first think of the lawsuits concerning Johnson & Johnson. As a giant in consumer products, especially in baby powder, Johnson & Johnson has been suffering lawsuits related to talc use in its products for years.
Recently, Johnson & Johnson made a huge decision to end selling talc-based baby powder in North America to avoid further lawsuits. Despite the move, Johnson & Johnson asserts its faith in the safety of the products:
Johnson & Johnson remains steadfastly confident in the safety of talc-based Johnson's Baby Powder. Decades of scientific studies by medical experts around the world support the safety of our product.
Since the brand was first taken to court due to claims that its baby powder was causing cancer, there are over 19,400 cases against Johnson & Johnson claiming about similar issues. Until now, Johnson & Johnson has been judged to pay a fine for talc-harmed consumers. The fine is huge, including a fine mounting $4.7 billion to 22 women in 2018.
Still, Johnson & Johnson will keep selling corn starch­–based baby powder in the North American market. Also, the company will still sell talc-based baby powder outside of North America.
Conduct lab testing to ensure your product is talc-free
Image you are a cosmetics importer or manufacturer and your products were reported health issues due to talc contamination. Your existing consumers are in panic and potential consumers will now avoid your brand. This might cause a huge loss and could kill your business. David Noll, a law professor at Rutgers University, said:
…if people come to associate the company's signature product with deadly diseases, there will be huge spillover effects for its ability to market other products.
To ensure safety and compliance, lab testing can be your first choice. With lab testing, you can test your material used and any potential risk that might cost. For instance, there are two testing methods are actually originally designed for building materials:
Polarized Light Microscopy (PLM): the most widely accepted method by the Environmental Protection Agency (EPA).
Transmission Electron Microscopy (TEM): approved by the EPA to confirm low-level concentrations of asbestos in non-friable, organically bound and some friable, bulk building materials.
What's more, if you need product lab testing fast, you could try booking with AQF's Online System. With AQF Online, you can choose from multiple booking options for different situations that suit your needs. You can also set an expected date to receive the lab report when booking.
Follow the link below to learn more about how big cosmetics brands are eliminating talc from their products.
Exclusive: Chanel, Revlon, L'Oreal pivoting away from talc in some products – Martinne Geller, Lisa Girion, Reuters
---
We're constantly scanning the web for top manufacturing stories and news. If you'd like to submit an article for consideration for our weekly Best in Manufacturing, send us a message and let us know