In this week's roundup, learn about Walmart's investment in its supply chain, ecommerce's rapid development in China, and the recycling program in China.
Best in Manufacturing – March 09, 2021
Each Tuesday, we publish a list of top articles and other content related to manufacturing in areas like quality control, product development, supply chain management, sourcing, auditing, and law.
1.
Walmart will invest big to update its supply chain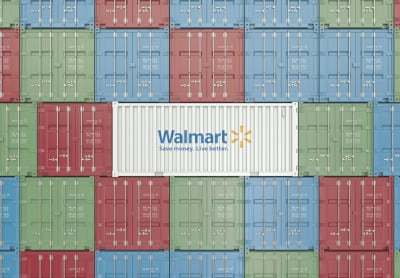 Being the largest retailer in the world, Walmart now operates more than 10,000 stores worldwide. To keep the machines running, Walmart has a strong supply chain to support its operations. And now, the retailer is planning to invest more to further update its supply chain.
At Walmart's recent Investment Community Meeting, this company released its plan to invest heavily to automate its supply chain and further contribute to its e-commerce fulfillment environment. Walmart's CEO Doug McMillon said at the meeting:
We'll be investing in our distribution centers, our e-commerce fulfillment centers, and in market fulfillment centers, which will, in many cases, be inside of or built beside our stores.
Currently, Walmart is trying to lure more customers to its Walmart+ program. And if more of its customers are placing orders online, Walmart will need a more powerful fulfillment capacity to allocate the resources fast and accurately. McMillon added:
We've got a limit on how much we can pick and deliver from stores. The automation that we're investing in will help change that.
A $14 billion investment
In the past 2020, Walmart has seen a huge increase in its online orders and has learned the importance of an automated supply chain. According to McMillon, each week there are 1.5 million order deliveries coming out from Walmart stores. This figure is seven times comparing to last year.
And under this volume, it will be a hard task for human employees to cover the needs but an easy job for the robots. So, this time Walmart will invest $14 billion in 2022 to improve its productivity by updating its supply chain, automation process, customer-facing initiatives, and technology.
Tom Ward, the Senior Vice President of Customer Product at Walmart, wrote in the blog:
Instead of an associate walking the store to fulfill an order from our shelves, automated bots retrieve the items from within the fulfillment center. The items are then brought to a picking workstation, where the order can be assembled with speed.
Generally, Walmart's future aim is to build a more interconnected supply chain that ensures its commitment to "last-mile delivery".
Walmart's local fulfillment centers
Within Walmart's supply chain, local fulfillment centers (LFCs) are important links that connect the stores and customers' doorsteps. In late January, Walmart announced its plan to expand its local fulfillment center network to more states in the U.S.
LFCs are the facilities located "inside of or built beside" existing Walmart store locations. The company's first LFC opened in 2019 in Salem, New Hampshire. Walmart is now planning to build dozens of new ones and they will be powered by robots.
The robots that Walmart use are called Alphabots. They are wheeled robots that pick items from the shelves and prepare orders placed online. But currently, Walmart still needs its human employees to grab fresh items like meat and produce in addition to larger items.
Aside from the robots in the LFCs, Walmart is also testing some new technologies to make its deliveries "smarter". For example, Walmart is testing an automated curbside pickup feature that allows buyers or delivery drivers to do a convenient "package pick-up" without leaving their vehicles.
Follow the link below to learn more about Walmart's plan to update its supply chain.
Walmart says its automated supply chain is 'ready to scale' – Matt Leonard, Supply Chain Dive
2. Ecommerce will become the main channel of Chinese retail in 2021
Ecommerce has been developing rapidly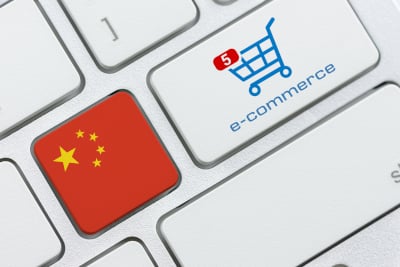 in recent years and China is the leading country in eCommerce. With countless eCommerce platforms, Chinese people are now very used to place orders online and wait for their packages afterward.
Under this rapid momentum, China might become the first country that eCommerce sales outpaced bricks-and-mortar retail.
In 2020, Chinese eCommerce sales reached $1.8 trillion accounted for 44.8 percent of China's total retail sales. According to research firm eMarketer, eCommerce sales' percentage is expected to rise to 52.1 percent in 2021.
For comparison, eCommerce sales accounted for only 15 percent of total retail sales in the U.S. and only 28.9 percent in South Korea.
Among all the Chinese eCommerce players, Alibaba's Taobao and Tmall have been leading the race for years. But their shares are shrinking as the market diversifies with the emergence of retailers. However, for the whole market, more players mean more potential sales. Chinese consumers might choose shopping online as their first choice in the near future.
The pandemic further boosted online sales
Affected by the pandemic, the retail market didn't perform well globally and neither in China. According to the latest data from China's Ministry of Commerce, the Chinese retail market also defied odds even during the most important holiday in China, the Chinese New Year.
But, although the pandemic reduced the foot traffic in China, it didn't stop Chinese consumers' enthusiasm to spent big online. For example, Alibaba's Cainiao Smart Logistics said they shipped three more times of eCommerce packages compared to the same holiday period in 2019.
It seems like Chinese consumers are entering a turning point in shopping behavior as bricks-and-mortar sales are experiencing a continuous fall. But the fall is not on eCommerce. China's ubiquitous e-commerce platforms like Alibaba, innovative digital payments systems like WeChat pay, and a mature supply chain network that covers the whole nation is accelerating Chinese eCommerce.
Ophenia Liang, director of digital marketing agency Digital Crew, said:
Chinese consumers are spoiled by e-commerce retailers, with high-touch presales and after-sales customer services, swift last-leg logistics, convenient online payment options. Just to name a few.
The rapid expansion of cross-border eCommerce
Chinese eCommerce is not only expanding in its homeland but also expanding overseas. There is also a rapid increase in cross-border eCommerce. In the past 2020, Chinese cross-border eCommerce imports and exports reached $261 billion and it was a 31.3 percent increase comparing to 2019.
Additionally, the founder of cross-border business Daniel Wang pointed out that up-surging e-commerce sales also means more business-to-business trade. These new business modes can be a strong competitor to traditional import and export.
However, Wang stated his faith in Chinese cross-border eCommerce. He believes that cross-border eCommerce sales will account for over 30 percent of China's foreign trade in the next decade:
Cross-border e-commerce will play a more and more important role in promoting international trade in 2021 since digital transformation has emerged as a key pathway to mitigating the impact [of the pandemic] on traditional trade.
What do you think of the Chinese eCommerce market? Follow the link below to learn more about China's fast-developing eCommerce sales.
China set to be first country where e-commerce sales outstrip bricks-and-mortar retail in 2021 – Su-Lin Tan, South China Morning Post
3. Bangladesh is set to become a sustainable recycling hub for garments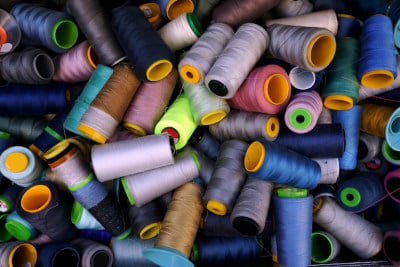 It's not a secret that the garment industry is one of the biggest polluters to our environment. The industry is responsible for between 4 percent and 10 percent of the world's carbon emissions. This industry is also generating million of tons of polluted water during its manufacturing process.
The truth is: the garment industry makes more than 100 billion garments per year but less than 1 percent of the material used is made from recycled clothing. Due to the fast-changing nature of the industry, millions of garments will be abandoned without a single-use and few of them will be given a second life.
Eying this issue, brands are paying more and more effort to garment recycling programs. Recently, fast-fashion brands that manufacture in Bangladesh, including H&M and Target, joined a force called Global Fashion Agenda (GFA) to create an ambitious clothing recycling system in the country.
GFA is a leading nonprofit forum for sustainability in fashion founded in Danish. The forum aims to drive changes in the industry and believes that brands and retailers are at the core to secure comprehensive changes. But why does it choose Bangladesh? Let's find out.
Why chooses Bangladesh?
Bangladesh is an important manufacturing hub that can't be ignored in the garment industry. More than 90 percent of Bangladesh's exports are contributed by its garment manufacturing industry. It is the second-largest garment manufacturing country in the world.
The competitive labor cost in Bangladesh makes this country ideal for labor-intensive industries like the garment manufacturing industry. But the low cost means that a lot of cheap, low-quality clothes pass through its borders, leading to a lot of waste in the meantime.
Bangladesh's crisis is even more critical under the COVID-19 situation. Many brands have canceled their orders and the made or half-made goods have to be stuck at the factory sites. The wasted fabrics and finishes are piling up at factories and they are hard to re-use.
Choosing Bangladesh, the recycling program is eying a huge "warehouse" of wasted goods. It will also be easier to apply the latest recycling technologies with existing garment manufacturing expertise in Bangladesh.
Additionally, recycling will do good to Bangladesh as well. Excessive carbon emissions will cause climate change and lead to bad consequences such as sea-level rise. For a low-lying nation like Bangladesh, this is not good news.
With the recycling program limiting carbon footprints, climate change might be lessened, cause less flooding, and save the life from being ruined.
How to recycle?
Recycling programs are on the way. There are some existing technologies on the marketing that turns used garment to new textile. The most popular way is to break down fibers into polymers then reconstituting them.
Backed by the GFA, some recyclers that partner with big brands are bringing their facilities to Bangladesh. Those recyclers will work with the brands' supplier factories to quickly apply the technologies to operate.
As for now, under the pressure from consumers, famous brands like Adidas and H&M are already using recycled plastic and investing in recycling technologies. The manufacturing factories are also learning new technologies to make themselves more competitive.
Also, the recycling program will benefit the brands at the same time. Once the recycling technology scales up, it might bring down the cost of making a garment and reduce the budget. This is especially important in the fashion industry which tends to be driven by price.
In short, sustainability is an unstoppable trend in many industries. Every part of the supply chain, including manufacturers, retailers, and consumers, should make efforts together to embrace a more sustainable future.
Follow the link below to learn more about the garment recycling program running in Bangladesh.
'Made in Bangladesh' may soon mean your clothing is much more sustainable – Elizabeth Segran, Fast Company
---
We're constantly scanning the web for top manufacturing stories and news. If you'd like to submit an article for consideration for our weekly Best in Manufacturing, send us a message and let us know