Container Loading Monitoring is a service that centers around closely supervising the loading of merchandise or industrial goods into shipping containers. The loading of containers generally takes place at the factory where the goods were produced, prior to the container being sealed and delivered to the port for export.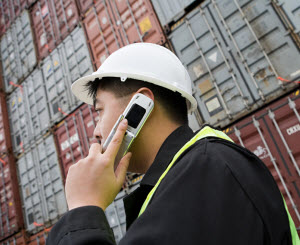 Container loading monitoring services can also extend beyond supervising the goods as they are loaded at the factory. Further monitoring of the goods may be performed by auditors who accompany the shipment all the way to the port of export. At this point, the shipment would be supervised as the containers are unloaded from ground transportation (generally trucks, but also possibly rail cars) and transferred to a container ship or cargo plane.
Importers who take advantage of container loading monitoring services often have a specific need to verify exactly how the loading of their goods is being performed. These reasons can vary from having experienced quality issues as a result of poor handling of consumer goods in transit previously, to wanting to make sure that large items such as industrial machinery are moved using only designated hoist points and are secured adequately while in motion.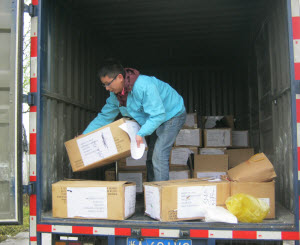 The main deliverable of container loading monitoring services is a detailed report of the entire process observed by the auditor: reports will include a detailed account and photos of the loading and transport activities, especially any information related to damage sustained during this process. Clients may also request to be notified immediately of any improper handling of the goods.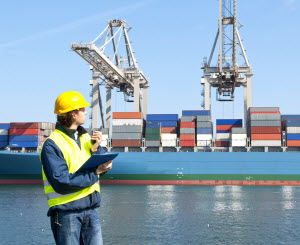 The purpose of this comprehensive reporting is to provide the client with as much transparency into the transportation as possible. The primary goal of the service is to allow the client to make a judgment as to whether or not the loading and transportation of their goods was performed up to their expectations.
[sidebar name="case studies"]
The remaining question of course is "When should I employ container loading monitoring services?"
There are a number of different situations when container loading and monitoring can add significant value to a supply chain. The following are some examples of when container and loading monitoring can protect an importer from unnecessary losses: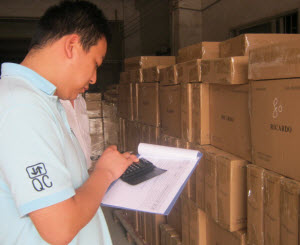 Fragile Items
Packaging is critical when you are working with fragile items. For this reason it's an advisable step to actually monitor the factory's loading of anything that may be vulnerable to breakage and/or is generally very valuable.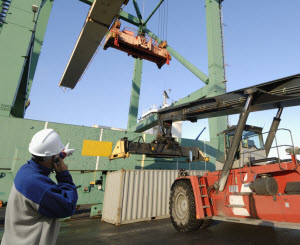 Special Loading Requirements
Some large retailers and other organizations may have very specific loading requirements that, if not met, can result in charge-backs to their suppliers or other financial liabilities. Often these requirements are dictated by the retailer's own unloading procedures, which stipulate that some items be loaded in the top/front of containers while others must be in the back or bottom upon arrival at their distribution centers. When it's critical that these requirements are met, importers should consider employing a trusted 3rd party to verify compliant loading practices are followed at all times.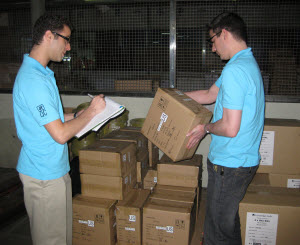 When you Don't Trust the Factory
With over a decade of QC experience in China, InTouch unfortunately deals with issues of trust between importers and suppliers quite regularly. Pre-shipment inspections can almost always shield an importer from receiving defective merchandise, but these services do little to guarantee that the items loaded into containers are the same ones that were previously inspected. If you have any reason to doubt that your supplier would load only the goods which you have already inspected and approved, then container loading monitoring is useful tool to keep them honest.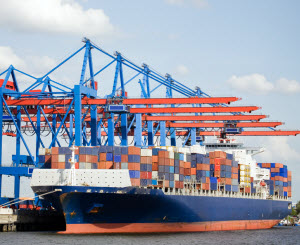 Shipping Direct to a Retailer or Other Client
If you are acting as a trading company or agent and shipping the goods directly from your supplier in China to a retailer or other client, you'll most likely never have the chance to see the goods first-hand. The first person who will open the container door and see the goods for the first time outside of China will be your client. Through container loading monitoring, you can make sure your client is satisfied that the goods were adequately protected during transit.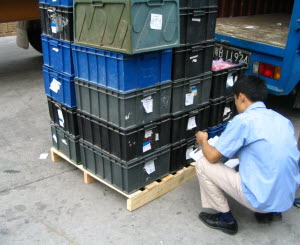 Industrial or Oversized Items
When shipping items that are very large or very heavy, such as industrial equipment or vehicles, container loading monitoring is nearly essential. Even minor deviations from industry standard shipping methods for items like cranes, oil drilling structures, and other related machinery can result in tens of thousands of dollars lost in damages.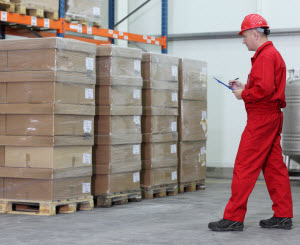 In such cases it is highly recommended that the entire transportation and loading process is closely monitored at all times to verify that hoist points are utilized, all machinery is secured properly in transit, and that the equipment is treated or otherwise adequately protected against corrosion during sea travel.
Summary
Container Loading Monitoring is a highly valuable service that can be employed when you need to be 100% sure that your merchandise is being handled properly at all times, from the time it leaves the factory right up to when it is loaded onto the ship or plane.