In this week's roundup, let's learn about Amazon's electric delivery vans, India's new incentives and H&M's garment remaking program.
Best in Manufacturing – October 27, 2020
Each Tuesday, we publish a list of top articles and other content related to manufacturing in areas like quality control, product development, supply chain management, sourcing, auditing and law.
1. What's after Amazon Prime Day? Electric delivery vans!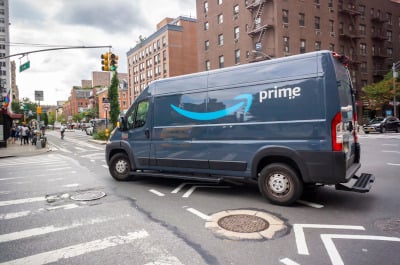 This year's Amazon Prime Day finally arrived and ended smoothly half a month ago. The shopping festival was especially exciting as it was postponed twice due to the COVID-19. Also, this was the first mega shopping festival after the ecommerce surge due to the pandemic.
On account of the staying-at-home policy, people are reshaping their shopping habits. Online shopping is now many people's first choice. According to Digital Ecommerce 360, the U.S. ecommerce sales in the first half of 2020 experienced a 30.1 percent year-on-year growth.
As a leader in this field, Amazon has also seen significant sales growth. According to Amazon, third-party sellers made more than $3.5 billion from the just-ending Prime day 2020. This is a surprising 60 percent leap from last year's record.
With a huge volume of packages arriving, the peak of delivery comes. To ensure the timeliness of its transportation, Amazon has already announced to hire 100,000 full and part-time logistics and fulfillment workers. But the company also has another helper to support its delivery: electric vehicles.
Amazon's electric vehicle fleet
On a recent blog post, Amazon revealed its custom Rivian electric delivery vans to hit the road "as early as 2022". Ross Rachey, director of Amazon's global fleet and products, said in the blog post:
We are working to advance and implement the technology that will support these vans — ranging from the physical charging infrastructure to enhancements and optimization of our delivery stations.
According to the company, the Rivian electric vans will be equipped with high-tech tools like sensor detection and a suite of highway and traffic assist tools. These toolsets will facilitate a 360-degree view around the vehicle to ensure safe delivery.
This electric fleet will contribute to Amazon's Climate Pledge to reach net-zero carbon production in its operations by 2040.
What's more, Amazon is looking to inspire the whole supply chain to turn to sustainability. More such electric vehicles are on the roads, the higher chance that more industries take notice and use them. Rachey said the company's electric fleet is just a start:
We hope our custom electric vehicle helps create a sense of urgency in the industry to think big about embracing sustainable technology and solutions.
Amazon is making packaging more sustainable
Not only in the delivery process, Amazon also aims to reduce waste in the packaging process.
In fact, Amazon has been working on reducing waste in packaging for over a decade. In 2008, Amazon launched Frustration-Free Packaging (FFP). FFP aims to reduce waste by providing consumers with easy-to-open packaging that is also 100 percent recyclable. This program enables sellers to send the package to the end consumer without the need for an additional box.
Plus, Amazon has unveiled its plan to use fully recyclable plastic in its packaging in India. Some of the secondary packaging will be removed and some will be replaced with paper cushions. The company has also announced to expand its packaging-free shipment to 13 cities.
Additionally, Amazon is turning to optimized-shape of packaging as it can reduce carbon emission during the shipment. For example, a more scientific design can enable the package to contain more items. Then, less shipment is needed for shipping the same number of products and thus creates less carbon emission.
Follow the link below to learn more about Amazon's electric delivery vans.
Amazon to deploy 10K electric last-mile vans en route to net-zero carbon – Emma Cosgrove, Supply Chain Dive
2. India Offers New Incentives to Samsung & iPhone Suppliers to Boost Local Production
India's smartphone manufacturing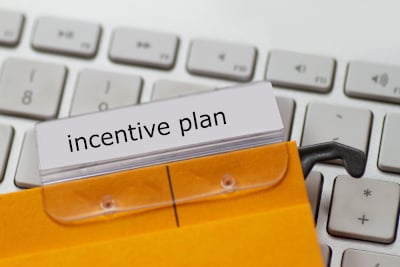 industry is getting more famous. It has risen as the second-largest phone manufacturing hub globally, just after China. As for now, there are 268 smartphone manufacturing factories in India and the number is still increasing.
Recently, India announced to issue new incentives to smartphone manufacturing companies. Currently, the incentive scheme covers 16 companies including giants like Samsung and Austria's AT&S. Major suppliers of Apple, like Foxconn, Wistron and Pegatron, are involved in this scheme as well.
To get incentives from the Indian government, those companies have to increase their smartphone production in India. Then, they will get incentives worth between 4 percent to 6 percent of the sales of certain products made in India in 5 years.
Aiming to further boost Indian smartphone manufacturing industry, the incentive is not a huge surprise. It is expected to support Prime Minister Modi's plan to rebrand India as the world's next manufacturing hub.
Making in India, selling in India
India's smartphone market is a fertile land. This country is the second largest smartphone market in the world. The number of Indian smartphone users is projected to reach 442 million in 2022. As a result, the smartphone companies are not only aiming to make phones in India, they are also aiming to sell phones in India.
Chinese brand Xiaomi tripled its number of plants in India to occupy market share. This brand currently tops Indian smartphone market with a 30 percent market share. What's more, South Korean giant Samsung opened its "world's largest mobile factory" near New Delhi. Leading company Apple has also started to make some of its iPhones in India to sell in a lower price.
The Indian government didn't disclose how much will the companies invest. But according to Reuter's sources, Foxconn, Wistron and Pegatron will invest a total of almost $900 million in India in the next 5 years. The investment will reach $1.5 billion in total according to the government statement.
Ensure your smartphone quality by inspection
Nowadays, almost everyone owns a smartphone. People rely on smartphones for communicating and connecting to the world. But despite the fancy functions of mobile phones, people still care about the most basic quality issues.
Image you sold a smartphone to a customer. All the functions are working fine but the customers complained that the battery is getting overheat. Finally, the customer decided not to buy any phone from your brand again fearing the potential risk. The customer also spread the story to family and friends so you lost a bunch of potential clients as well.
Such case can be fatal to a brand. Any quality issue can block consumers from buying your products and the market share will be quickly occupied by others. How to prevent it? Quality inspections can help.
During an inspection, the inspector will check your smartphone products from several aspects. For example:
Workmanship check

Assembly check

Marking and labelling check

Battery charge and discharge test

Internal check

Retail packaging check
What's more, the inspector will check the function of the smartphone by testing software. The function check includes testing camera, playback, Bluetooth, Wi-Fi, GPS, third party applications etc. You will get a detailed report recording all the testing results for you to review. Then, you can update the products to avoid future quality issues.
Follow the link below to learn more about India's latest incentive to its phone manufacturing industry.
India offers Samsung and iPhone suppliers new incentives to boost local production – Sherisse Pham, CNN
3. Turning old outfits into new ones? H&M is making it happen!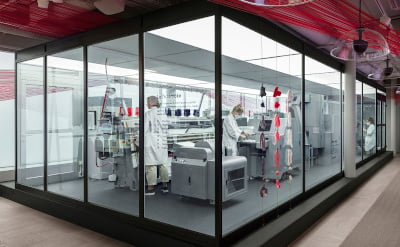 Do you have any old clothing that you loved much? They might be too shabby to wear out but you grudge to donate them. Now there is a way to give them a second life: handle them to H&M and make them new ones!
In H&M's Stockholm store, consumers can now bring their old textiles to the store and make it a new one. The consumer will have to clean up the old clothing first, handle it to H&M, then pay a small amount of money. Hours later, a piece of new clothing made by your old textile is done.
Pascal Brun, Head of Sustainability at H&M, said the company has been working to reduce the use of virgin material. And having the end of supply chain, consumers, to involve is important.
In fact, recycling clothing can be a sizable industry. According to the Environmental Protection Agency, the U.S. generated 16.9 million tons of textile waste in 2017. However, only 15.2 percent of the waste, which is about 2.6 million tons, was recycled. H&M's remaking program is only a start to this industry.
Looop will do the job
In its Stockholm store, H&M installs a recycling system called "Looop" to do the recycling job. General steps are:
Dissemble old clothing brought by the consumers

Shreds the textile for remaking

Turn shredded textile into yarn

Make yarns to new clothing
The process with take about 5 hours and customers can view the whole procedure on-site.
As for now, there are only three items available to choose: a sweater, a baby blanket or a scarf. The pricing range from $11 to $16. The Looop system is now only available in Sweden and H&M refused to unveil if it has further plan to expand the system.
H&M wants to lead the change towards a sustainable fashion industry
H&M wants to influence the industry. Deborah Drew, analyst and social impact lead with the global research non-profit World Resources Institute, said these moves can inspire the whole supply chain:
Large companies like H&M and Zara can have a really big, transformational impact on the industry and on consumers if they lead the way in facilitating change.
With top companies leading the trend of recycling and remaking, the upstream supply chain can shift to use more sustainable material for the products. Jackie King, executive director of the Secondary Materials and Recycled Textiles Association, a trade group for the textile recycling industry, said:
Fast fashion has had an impact on this because so much of the clothing is not well constructed or made with synthetic materials that can't be easily recycled.
For example, in H&M's Looop System, the used clothing will be stretched and shredded to make new ones. The process requires an item to use qualified material initially so the textile is strong enough for reborn.
With the recycling campaign expanding, we might see more sustainable fast fashion supply chain in the future.
Follow the link below to learn more about how H&M is turning your old garments into now clothing.
H&M will let people convert old clothing items into new ones at Stockholm store – Parija Kavilanz, CNN
---
We're constantly scanning the web for top manufacturing stories and news. If you'd like to submit an article for consideration for our weekly Best in Manufacturing, send us a message and let us know