Should I hire a 3rd-party to inspect my products? This is a common question among buyers. And it helps to understand the basic functions of a product inspection company in order to answer this question. In this article, I'll give you a rundown of the main functions – and a couple limitations – of a 3rd-party inspection company.
In this article, I'll give you a rundown of the main functions – and a couple limitations – of a 3rd-party inspection company.
Function #1: Planning a Product Inspection
Let's say you've decided you want the help of a product inspection company to verify your next order before it ships. The process isn't quite as simple as giving them a call and having them inspect the very next day. The inspection company needs to plan the service and manage your expectations.
Once you've contacted the product inspection company and let them know that you'd like their help, the inspection company will need you to provide certain key product information before booking, including:
The factory's exact address and supplier's contact information
Product specifications, e.g. CADs, artwork and shipper carton markings; and
Any special inspection requirements, e.g. on-site testing
Based on the above information, the product inspection company will be able to provide a quotation for the cost of inspection and their own capabilities. There may be certain tests, such as those for crimp strength and the Hi-Pot test, which might require the factory have the needed equipment available on-site. It's during the planning stage, before booking, that this and similar important points are clarified to you, the buyer. This helps prevent surprises later on and clarify what aspects of your product will be checked.
Now you have a quotation and information the inspection company has provided you in terms of capability. You're ready to decide whether or not you'd like to go forward with booking the service.
Function #2: Confirming a Booking for Inspection
You've established that both you and your 3rd-party inspection company understand your expectations. It's time to introduce your supplier to your product inspection company. This introduction is best done in writing by email, and some inspection companies can provide you some helpful recommended verbiage to send to the supplier. The introduction is the first step in booking the service, so you'll want to make sure that you email your supplier with your product inspection company in CC.
Booking an inspection is typically a simple process, but it can present some delays if the supplier is less than cooperative. Product inspection companies usually require the supplier to submit a complete booking form. This booking form shows basic information like factory address, order status, contact name and number, purchase order number and requested service date. Inspection companies will generally decline to send staff to a factory without a completed booking form. This policy is intended to hold suppliers accountable for inaccurate bookings that may result in wasted resources or additional charges. It's not at all uncommon for a supplier to resist submitting the written booking form. And situations like these need to be addressed with pressure from you, the buyer.
A common myth in the QC inspection industry is that an inspection company can force an inspection on a supplier, at the request of the buyer. Inspection companies cannot force suppliers to do anything against their will, including booking inspection. Rather, the inspection company is responsible for confirming inspection and letting the buyer know if and why inspection cannot be booked.
Function #3: Inspecting & Reporting
Once a booking has been confirmed, the requested service takes place on the requested date. The product inspection process itself is a topic that requires quite a bit of detail to cover in full. Learn more by reading the in-depth article, The Buyer's Guide to the Product Inspection Process.
Generally, random samples are pulled for inspection, and defects are graded as Critical, Major, or Minor depending on severity. Results are then discussed with the supplier and sent to the client with the supplier contact in CC. This ensures transparency of reporting across all three parties.
There is another misconception surrounding product inspections. Inspection companies can and do not physically "hold" the goods or in any way prevent the factory from shipping them. It's up to the buyer to tell the supplier to ship the goods or to communicate that corrective action is required.
Likewise, it is the factory's responsibility to remove defects from the shipment. The inspection report gives you a snapshot into the quality of your order – not a certificate stating that all defects have been removed from the shipment. That's a separate service that generally costs significantly more than an inspection.
Function 4: Following-up and Receiving Buyer Feedback
In many cases, you'll choose to copy the product inspection company on communications after receiving the report. This lets the inspection company advise on next steps and provide linguistic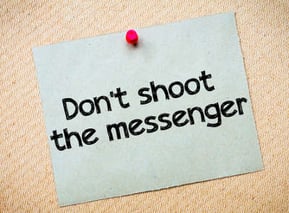 support if it's difficult for you to communicate with the supplier. It's often through these communications that the inspection company learns if re-inspection is required.
Finally, the inspection company asks the client for feedback on the results. Based on that feedback, QC checklists or other inspection documents will be adjusted so they are ready to go in the future. For example, a particular issue may cause an inspection result of "fail" even though the issue isn't deemed severe enough for you to hold a shipment. In this case, you might advise the inspection company to report the issue differently, or not at all, in future reporting. Feedback like this helps the inspection company provide you with the most accurate reporting possible.
Conclusion
An accurate summation of what a product inspection company does is this: report. The following core functions are a means to this end:
Planning an inspection
Confirming a booking
Inspecting & reporting; and
Following-up and receiving buyer feedback
An inspection company can bring you both transparency and reassurance of the quality and status of your order. What an inspection company cannot do is force your supplier to do anything against their will. And why would they want to? The best inspection companies strive to improve the relationship between you and your supplier, not to tarnish it!