We know it's hard to distinguish fact from fiction when it comes to sourcing in China. That's why we've created this eBook, complete with real-world examples from actual importers, to dispel common misconceptions of quality control inspection in China and steer you in the right direction!
For the past several years, China has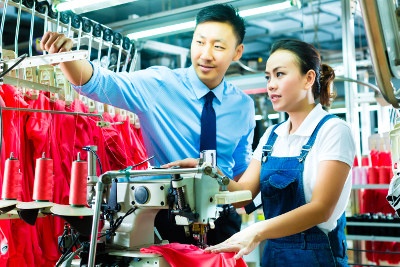 been the world's largest manufacturing nation. According to United Nations estimates, China's value added in manufacturing reached $3 trillion in 2015. And Deloitte's 2016 Global Manufacturing Index report ranks China at number one.
But if so many of the world's goods are manufactured there, why does importing products from China that meet quality standards remain a challenge for a large portion of those who attempt it?
Much of the frustration importers face comes with having unrealistic expectations about quality control in China. Many less experienced importers fall prey to a number of popular misconceptions about China and the inspection process used to verify the quality of products made there. They often have such false impressions as:
Chinese suppliers

aren't capable of manufacturing quality products

QC inspectors

are the "silver bullet" that

can help them fix any problems found and force factory staff to comply

Inspection reports formally certify

that their order qualifies

for shipping from the factory
As many importers experienced in dealing with Chinese suppliers can confirm, getting the product you want out of China is a little more complicated than what conventional wisdom may lead you to believe.
How can you avoid being caught off guard and start importing from China on the right foot?
Even importers that have worked with Chinese suppliers for decades meet occasional difficulties. But by learning about the relevant misconceptions surrounding the process, you can avoid many of the mistakes others less informed are prone to make. We offer you a head start with our FREE eBook, 5 Misconceptions of QC Inspection in China.
In this book, you'll learn from the experience of QC professionals who've conducted tens of thousands of inspections, working with hundreds of importers and Chinese suppliers. Complete with 28 pages and real-world examples from actual importers, this eBook will save you headaches by dispelling the following common misgivings:
We'll point to the origin of each belief, show that each belief is false and explain what you can do in response to lower your risk of problems while manufacturing in China.
Prepare yourself for a more successful China manufacturing experience
China is unfamiliar territory to many. Your manufacturing success there, as with anywhere, depends largely on your preparation. And what better way to get started than to free yourself from the perceptions that lead many down the path of QC problems, production delays and financial loss?
You won't find another resource that better illuminates the true nature of importing from China and the role that QC inspection plays in managing product quality. If you have any doubts about what to expect when working with Chinese suppliers, you owe it to yourself to get this eBook now.
Get your head start today. Click the button below to request your free PDF!