This week on Best in Manufacturing, tips for avoiding bad overseas manufacturers, how the development of Latin American e-commerce could influence the warehouse industry, prototyping in China, and more!
Best In Manufacturing – July 15, 2018
Each Sunday, we publish a list of top articles and other content related to manufacturing in areas like quality control, product development, supply chain management, sourcing, auditing and law.
1. 5 tips for avoiding bad overseas manufacturers
Working with a manufacturer can be a tricky business. It involves a lot of back-and-forth communication about product specifications, quality and cost. But it's a highly important part of your business. Without a manufacturer you have no product, and without a product you have no business.
There are companies out there that can help you find and vet the appropriate supplier. But depending on the size of your orders or the scale of your company this might not be the solution for you. Sourcing agents can be expensive and as an emerging business, you probably don't want to be paying for something you can do yourself.
If that's the case, here are five strategies that can help you avoid the worst of encounters with your manufacturer:
Find five potential manufacturers: The ideal would be receiving a referral, but if this isn't possible, you can find plenty of verified options on Alibaba. Entice these companies by highlighting potential growth at your company.
Ask for an NDA: Whether you feel you actually need one, asking for an NDA can help weed out suppliers who don't always play by the rules.
Pay attention to communications: As you work with these five potential suppliers, take note of email response time and English skill level. These are good indicators of the legitimacy of their company.
Make your decision: When you've narrowed your list to the final few, get serious about pricing and time commitments.
Quality control is key: If you don't plan on visiting overseas to inspect production yourself, hire a professional third party. Don't rely on your manufacturer to ensure quality, and don't assume you can skip this step. You'll almost always regret it later.
These steps are a good place to start. Your manufacturer might still take advantage of you, but not for lack of screening. To read more about these steps and the best way to choose a manufacturer, read the full article below.
5 tips to prevent getting screwed by an overseas manufacturer – Adam Callinan, Entrepreneur
2. Latin American e-commerce could bring more warehouses to the region
The new tariffs on Chinese goods have left many U.S. companies looking to other markets for potential business. And Latin America might just be the direction they're looking.
Both Amazon and DHL recently announced their plans to open warehouses in Latin America. The e-commerce boom in the region instigated their move as they tried to capture the new market.
Brazil is dominating the industry, with e-commerce making up 5 percent of their 300 million USD retail market. That number has doubled in the last four years alone and is expected to keep growing in the coming years. As with many trends in Latin America, Brazil's statistics are a good indicator of the direction things are moving for the entire region.
To promote e-commerce these companies first need to establish warehouses in the region. Modern shopping is all about speed, and customers don't want to wait for their products to go through immigration.
Road blocks to Latin American e-commerce development
The biggest barrier standing in the way of a booming e-commerce industry in Latin America is infrastructure. Warehouses aren't very useful without the roads, ports and railways to support the movement of these goods.
Equally important is the future of the NAFTA agreement. Though its unpredictable future has yet to affect foreign direct investment (FDI) in the region, dismantling it could have negative effects. It would disrupt supply chains and limit growth prospects of warehouse expansion.
But that's still a very distant possibility. For now, importers only need to concern themselves with the possibility that their goods might head for Brazilian warehouses instead of American ones. The laws and regulations that tag along with this change will likely take time to adjust to. But if it means avoiding 25 percent tariffs it might still be worth it.
Read the link below to find out more about the development of warehouses in Latin America.
Latin America: the next frontier in warehousing? – Jen Miller, Supply Chain Dive
3. The five-step process of prototyping in China
Producing a money-making product is a basic three-stage process. First you need an idea, then you need a design, and then you need capital to begin production. The first two stages you can do on your own, but the last one usually involves investors. And investors like to see a prototype.
Making a prototype in China is relatively straightforward, but following these five steps will help ensure your success:
Step 1: Design the product. Be sure to do this yourself—manufacturers rarely understand a product description well enough to make it happen.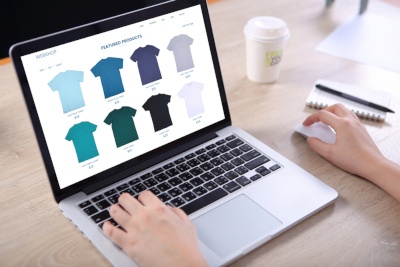 Step 2: Ensure all parts of the product are feasible. This is where the complexity of your prototype comes into play. This step will take a while if your product has 100 different specialized pieces.
You'll need to have a basic understanding of the tools that go into prototyping. Plastic and metal pieces require different fabrication tools, as do prototyping and product production. If your design has a lot of unique specifications, be sure to find your supplier quickly and get started working through these customizations.
Step 3: Assemble the prototype. You'll likely run into your first major problems at this step. Issues can be with the functionality, performance or overall look of the product. When you encounter these issues, return to the drawing board to brainstorm a new design and prototype new iterations.
Step 4: Tooling for production. Once you have a prototype you're happy with you can finally start ordering the tools you'll need to start production. Do a first article validation on the first few pieces to make sure you're on the right track.
Step 5: Tests and validations. This is where you'll find issues before production. Test the first few pieces for things like:
Compliance
Performance
Robustness
Use of key features
For more detail on these five steps, read the complete article below.
What are the steps and objectives of making prototypes in China? – Fabien Gaussorgues, QualityInspection
4. Trump's trade war won't harm Made in China 2025
U.S. President Trump criticized China's Made in China (MiC) 2025 initiative as a policy that gives an unfair advantage to Chinese companies. He takes issue with a top-down approach to remodeling nationwide business strategies. But the actual incentives behind MiC 2025 may not be so one-sided.
Manufacturers in Dongguan, a city in the manufacturing province of Guangdong, began efforts to retool and automate their industries long before the government issued MiC 2025.
After the financial crisis of 2008, Dongguan became a city known for cheap manufacturing and prostitution. In an effort to turn this around, the local government committed itself to modernizing and cleaning up its city. They poured 30 million USD per year into automation initiatives, with the national government picking up only 10-20 percent of the costs.
They also funded 30 research institutes in partnership with major Chinese universities to promote technological innovation and design within their city.
Dongguan as a trend for China's manufacturing future
If Dongguan is any reflection of the success of the MiC 2025 initiative, the future looks promising. Factories in Dongguan are now using machines that perform work which used to require 15 people and 26 steps. Factories that previously needed 300 workers for production now only need 100.
Dongguan is also seeing a lack of sufficient labor supply, forcing them to provide more enticing packages. Many companies have pledged to first and foremost value their employees, providing them with overtime benefits, free Wi-Fi and even a birthday present.
Businesses across China are quickly realizing they'll probably go bankrupt unless they step up and modernize their machinery. International news agencies may be focusing primarily on government initiatives. But the truth on the ground is that MiC 2025 is as much a bottom-up policy as it is a top-down one.
Read the article below to learn more about the future of China's MiC 2025 initiative.
Why Made in China 2025 will succeed, despite Trump – Li Yuan, New York Times
5. How a B2B e-commerce platform could change your business
Today's consumers are digitizing, preferring to purchase online instead of in-person. And they favor companies that provide sleek and accessible websites to ones that don't. Manufacturing clients are no different, so if you don't yet have an e-commerce platform, it's time to get one.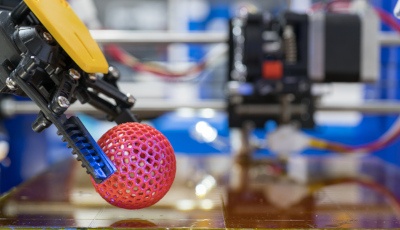 According to Forrester Research, B2B e-commerce grew by 7.7 percent in 2015, with $780 billion in sales, and is estimated to top $1 trillion by 2020. The market is big and the payoffs are high.
Forty percent of manufacturers already have an e-commerce platform, and of those who don't, 69 percent are planning to launch one within two years. With consumers preferring the ease and timeliness of online transactions, they are opting for companies that have transactional websites.
Investing in a B2B e-commerce platform can increase your revenue in many ways. It can lead to more sales and customers and can eliminate the need to hire teams of costly customer service salespeople.
Steps to establish and maintain a successful platform
Setting up an e-commerce website is a very time-consuming and complicated process. These websites must handle an array of complex transactions like detailed quotes, custom pricing and product specifications. And if there's anything that could hurt your business more than not having an e-commerce platform, it would be having a bad e-commerce platform.
Michael Moores, founder and CEO of Envalo, Inc., recommends these five steps for successful B2B e-commerce:
Understand your ever-changing customer
Don't get replaced over bad digital user experience
Elevate customer lifetime value
Offer self-service
Leverage an integrated platform
The main goal of an e-commerce website is to have a smoother transaction with the client. If you have a website or are considering making one, make sure it's working toward this goal.
To read more about the benefits of B2B e-commerce in manufacturing, read the article below.
The role of B2B e-commerce in modern manufacturing – Mark Bartlett, Manufacturing.net
---
We're constantly scanning the web for top manufacturing stories and news. If you'd like to submit an article for consideration for our weekly Best in Manufacturing, send us a message and let us know.