This week on Best in Manufacturing, tools to revolutionize your ecommerce business, why tariffs won't scare manufacturing out of China, India's new ban on plastic packaging, and more!
Best In Manufacturing – August 12, 2018
Each Sunday, we publish a list of top articles and other content related to manufacturing in areas like quality control, product development, supply chain management, sourcing, auditing and law.
1. 5 tools that will revolutionize your ecommerce business
Ecommerce is the rapidly growing area of retail. According to the U.S. Census Bureau, online revenue has increased by 1.5 percent of total retail sales every year over the past several years. So here are five online platforms that can help you get the most out of your ecommerce website.
1. BigCommerce is an integration platform that can help you expand to markets worldwide. Shoppers typically don't mind purchasing from overseas retailers. They simply need a website offered in their native language that accepts their international form of payment.
BigCommerce's tools help you do exactly that. They can display your site in any language using any currency and will eliminate transaction fees from foreign accounts.
2. ChannelApe allows you to more easily sell your product on large platforms. Many online shoppers turn to ecommerce giants like Amazon and Walmart. Getting your product listed on their platforms opens the door to a whole new pool of potential customers.
But tracking inventory and orders between the different platforms can get tricky. That's where ChannelApe comes in. It collects data from sales channels, fulfillment and internal systems to give you clear reporting in a single online dashboard.
3. Evergage will help you take advantage of the growing demand for personalization. Everage combines behavioral analytics with customer data and advanced machine learning to give your customers a unique experience.
This will allow you to automatically deliver personalized content and recommendations to customers, which can increase engagement and sales.
4. Pandorabots will create a smart chatbot for your website. More than half of today's social media users prefer to use messenger apps to connect with brands. And 35 percent of consumers want more chatbots to get faster responses to their inquiries. Millennials are ready to spend $618 via chatbot.
So if you don't yet have a chatbot, you're missing out on a huge market of potential customers. Pandorabots can help you capture that market without hiring additional sales or customer service people.
5. Chargeback is a platform that assists with fraud prevention and damage control. Retailers are losing billions of dollars annually to fraud.
While some retailers hire full-time staff for manual verification, others are turning to a more automated process. Chargeback brings all your data sources together and helps you spot fraud before it occurs.
Read more about how these platforms can support your ecommerce website at the link below.
5 Hot Trends That Will Continue to Change Your Ecommerce Horizons in 2018 – Cynthia Johnson, Entrepreneur
2. Tariffs won't scare manufacturing business out of China
The most natural response to extreme tariffs on Chinese imports would be to start manufacturing in other Asian countries. U.S. President Trump is even hoping companies will consider opening plants in the U.S to stimulate the American economy.
But the reality, according to one trade policy think tank, is that companies won't be moving their manufacturing business anywhere. David Dodwell, executive director of the Hong Kong-APEC Trade Policy Study Group, says that, contrary to popular belief, most manufacturers based in China aren't just there for low prices.
In fact, says Dodwell, China is moving away from providing low-skill, low-value work. Beijing introduced a nationwide minimum wage policy in 2004 which dramatically lifted average manufacturing wages.
Annual wages within the textile, footwear, clothing and leather sector rose from around $1,800 in 2005 to $4,600 in 2015. These figures are significantly higher than those in neighboring countries.
The government is driving out low-skilled work through this policy and forcing the introduction of improvements in technology that are boosting productivity.
China's unrivaled manufacturing workforce and infrastructure
The real benefit of China is its massive size and workforce. China has a population of almost 1.4 billion people and a workforce of over 770 million people. Thirty percent of that workforce is employed in manufacturing—nearly 230 million people.
Indonesia, the region's second largest country, has a workforce of only 125 million. And only 15 million working in manufacturing. Vietnam has just 10 million working in manufacturing, and the Philippines only 1 million.
There are individual provinces in China with a larger workforce than these other countries. Even if companies wanted to move their manufacturing out of China, the labor supply likely wouldn't meet demand.
Also incomparable is China's modern and well-developed infrastructure. "Each [province] has a strong transport infrastructure linked to other cities and regions and highly efficient ports," says Dodwell, "and internet communications equal to the best anywhere in the world."
Despite the many news articles that may suggest companies are moving out of China, it simply doesn't seem to be a realistic option for most. China manufacturing is one of a kind. No other country comes anywhere close.
Read more about why U.S. companies won't be moving their manufacturing out of China in the article below.
Will Chinese firms move to Asia to dodge U.S. tariffs? Here are two reasons why that's 'fake news' – David Dodwell, South China Morning Post
3. Indian ban on plastic packaging shows commitment to green manufacturing
The local government in the Indian state of Maharashtra recently banned single-use plastics. The state is the largest manufacturing state in the country and hopes to lead the path toward green manufacturing. The ban went into effect on June 24th and is expected to hurt online retailers, delivery firms and logistics platforms.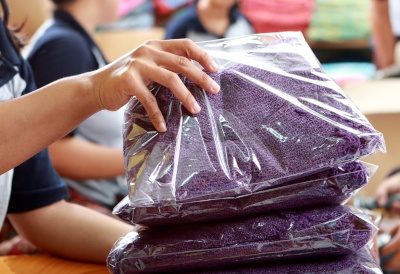 The policy was put in place to counteract the harmful environmental plastics used abundantly by today's ecommerce platforms. It stipulates that online businesses must use cardboard boxes as their packaging material, which is 30 percent more expensive that the plastic alternatives.
Many companies, including Amazon, asked for an extension to allow more time to change their packaging to recyclable material. Though they didn't publicly oppose the change, they couldn't meet the time constraint.
The government agreed to give them until August—a three-month extension—to make the switch to recyclable packaging.
Eco-friendly policies to affect other industries as well
Maharashtra is only a single state in a single country. But its ban on plastic packaging might be an indicator of the direction things are heading for green manufacturing. More and more companies worldwide have been implementing new policies that attack single-use plastic items.
The most recent craze has been banning plastic straws, with companies like Starbucks and McDonalds announcing initiatives to eliminate their use.
The online food delivery industry is also taking a financial hit, with many new bans on plastic bags and cutlery. President of Ahar Mumbai—a company that represents 8,000 restaurants and bars in Mumbai—said such a ban will increase restaurant's costs by at least 20 percent. And consumers will absorb most of that cost increase.
Green initiatives are often costly. So the only way to get large corporations to commit to them is through governmental policy.
While the ban is still contained to a small market, importers selling their products to companies like Amazon should prepare for new packaging requirements. Depending on the success of these first few initiatives, many more are likely to follow.
Read more about Maharashtra's ban on plastic packaging at the link below.
Plastic ban: E-commerce may win extra time – Supraja Srinivasan, The Economic Times
4. Textile industry profitable but harmful to environment
The textile industry brings in over 3 trillion USD per year and employs nearly 60 million workers worldwide. It's great for the economy but horrible for the environment.
Modern consumers are demanding a myriad of fabrics, designs and colors from apparel companies. And unfortunately, the dyes and chemicals that go into making those colors are harming our earth, not to mention wasting our water.
Manufacturers us approximately 200 liters of water to producing just 1 kg of fabric. And these 200 liters will eventually make their way into our rivers and oceans, chemicals and all.
When scientists asked local village governments in Nepal and Bangladesh which substances in their water concerned them, every chemical listed was a textile output.
In June of this year, Chinese government authorities in Jiangsu province ordered a massive shutdown of factories producing synthetic dyes. Thanks to similar policies in other provinces, nearly 60 percent of China's denim-dyeing capacity is closed. Which is nearly 30 percent of global capacity.
Sustainable solutions to textile dyeing
With modern science and technology it seems absurd that we haven't found a more eco-friendly dyeing alternative. Well, the truth is that we have found alternatives, they're just more expensive.
Digital printing has been rising in popularity, and it uses pigments instead of dyes. This cuts back on water usage and produces less waste. It also allows apparel manufacturers to operate in regions closer to their customers. Without such strict resource demands anyone with a printer and a heat system can adopt the strategy.
ColorZen, a startup in North Carolina, came up with another environmentally friendly alternative. They dye raw cotton fiber using natural dyes in a process called cationization. It uses 90 percent less water, 75 percent less energy, and 90 percent fewer auxiliary chemicals. It also cuts out almost half of the dye.
But the costs of these alternative solutions be prohibitively high for some. Price competition in the textile industry is fierce. For companies who make millions of garments per year, a penny increase in per-unit manufacturing costs can have a major impact on revenue.
The trend for economic sustainability is growing. Apparel industries might not agree to it right away, but we're likely to see a worldwide shift towards eco-friendly textiles in the near future. Read more about sustainable dyeing at the link below.
These new textile dyeing methods could make fashion more sustainable – Melody M. Bomgardner, American Chemical Society
5. Supply chain targets energy efficiency to increase sustainability
Consumers and retailers worldwide are increasingly worried about the environmental impact of products they purchase. Walmart has a policy of only buying from suppliers who meet their rigorous sustainability standards. And millennials want to know exactly how their products are made and shipped.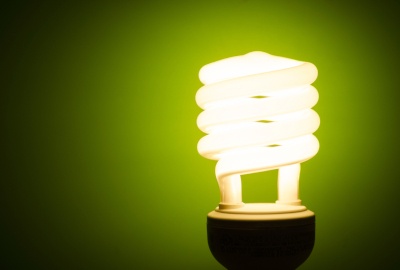 But this concern for the environment doesn't always equate to purchasing habits. A recent study showed that consumers want more sustainable products, but only 5-10 percent are willing to pay more. They also aren't willing to trade quality and performance for sustainability.
Companies are now trying to find a way to balance sustainability with a good return on investment (ROI). And logistics providers are discovering that the easiest place to target is energy.
Energy is typically the largest cost that a company incurs. At the same time, energy efficient solutions often involve changes that benefit the environment. It's a win-win for everyone. So the world's major logistics companies are now making commitments to cut back on energy.
How logistics providers are achieving sustainability
UPS has announced big goals regarding clean energy. They aim to have 25 percent of their new vehicles run on alternative fuel. They also aim to have 40 percent of all ground fuel be from sources other than gasoline and diesel. They've invested over $1 billion in alternative fuel and advanced-technology vehicles in the past 10 years.
FedEx has made similar promises, with hopes of increasing its overall vehicle efficiency by 50 percent by 2025. Deutsche Post DHL wants to reduce their emissions to zero by 2050. And Ryder has increased the size of its natural gas rental and lease fleet by almost 100 percent.
In Hamburg, Germany, UPS even adopted a new strategy for package delivery. They now deposit all packages into a single container in the middle of the city and then electric bikes deliver them to individual locations.
These companies are responding to the demands of their stakeholders who are finally starting to prioritize sustainability. The trend towards environmentally friendly business is on the rise. Find more about how this trend plays out in the logistics industry at the link below:
Energy Efficiency Is Key to Better Logistics – Adrienne Selko, Industry Week
---
We're constantly scanning the web for top manufacturing stories and news. If you'd like to submit an article for consideration for our weekly Best in Manufacturing, send us a message and let us know.