Have you ever placed a large order with a factory for a product you've toiled over for months or years, only to receive a shipment late, substandard, completely different or all of the above?
If your experience is like that of most companies that manufacture in China, you probably have. We've been identifying and evaluating factories in China for Western brands and retailers since 2008. Over the past several years, we've seen the best and the worst that suppliers in China have to offer. Here are six admittedly unconventional, but effective, ways to help ensure that you only work with a factory that meets your requirements:
1. Restaurant takeout

Do factory staff members or management take home any leftover food after a meal in a restaurant? While a proper sit-down meal in China generally consists of many dishes and more than enough food, it would be considered embarrassing for the host to request a "doggy bag". But, while taking leftovers is atypical in Chinese culture, it is an action that shows consideration for practicality and good sense over fear of losing face.
2. Bathroom cleanliness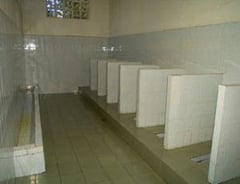 In what state are the factory workers' bathrooms? Chinese factory floor bathrooms are notorious for being filthy and in disrepair. If you visit a potential supplier, take a moment to check out the bathrooms. Is there running water? Are bathrooms reasonably clean and tidy? A decent effort made by management to keep them sanitary shows value placed on hygiene, which will most likely translate into effective production practices.
3. Respect for junior staff members
Do junior staff members speak up at meetings with knowledgeable input? Old age is a powerful determinant of social status in China. As such, younger Chinese staff members are often discouraged to speak out or "go against the grain". However, a factory with management that respects junior staff and encourages their input has a healthier working environment that shows appreciation for feedback from throughout their organization.
4. References and 3rd-party audits

Can the supplier provide references of other clients you can speak with, to confirm their reliability? While this might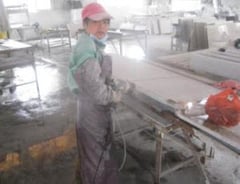 sound simple enough, following this rule will help you eliminate about 90% of the potential trading partners you might find on sites like Alibaba or Global Sources. A reputable supplier should definitely be able to provide at least a couple of references. Make sure to contact references by phone, rather than email, to be more certain of who it is you're contacting. If a supplier is unable or unwilling to provide any references, run away and don't look back!
These days there are a host of professional firms in China that can provide you with a detailed supplier review report by sending someone first hand to visit your potential supplier. Such a report would tell you about the supplier's production capacity, design and engineering capabilities, quality control and overall professionalism. For any company that frequently uses a Chinese supplier, it pays to be sure of the supplier's validity.
5. Quality and documentation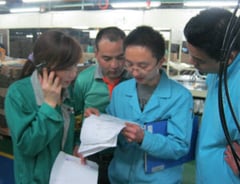 Check the quality of a sample that you receive, either personally or by hiring a professional to check on your behalf. Is the item flimsy, cheap or does it have some other malfunction or defect? A supplier that knowingly sends you a defective sample can't be expected to deliver quality items following production. NEVER accept any excuse such as, "that's just the sample, the mass production will be much better…" That's the oldest joke in the book.
Ask your supplier for documentation related to the quality of the product and the production process. For example, can they provide a product specification for items you're buying? How about documentation showing that their manufacturing facility maintains a clear and distinctly separate quality control department? If the supplier declines your request or has no clue what it is you're talking about, don't go any further. A professional factory or trading company will be highly familiar and responsive to such requests.
6. Ease of contact
How easy is it to reach the desired person on the phone when you call the factory? Does the supplier you're working with always get back to you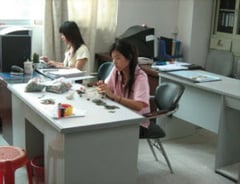 within 24 hours, or do they seem to disappear for periods of time? These are important questions because you don't want to be dealing with a supplier that is unreachable when there are issues with an order needing timely correction. Being able to connect with the right person quickly is the mark of a well-organized supplier. Only work with suppliers who are reachable and respond quickly with the answers you need.