Learn about Amazon's new terms for its third-party sellers, China's anti-dumping duties on stainless steel exporters and Zara's 100 percent sustainable fabrics in this week's roundup.
Best in Manufacturing – August 04, 2019
Each Sunday, we publish a list of top articles and other content related to manufacturing in areas like quality control, product development, supply chain management, sourcing, auditing and law.
1. Amazon changes third-party seller terms after investigation into unfair suspensions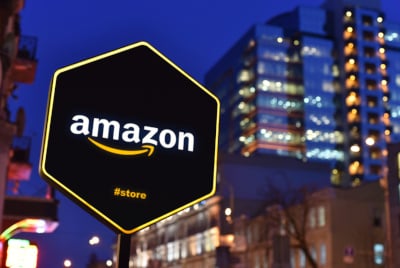 With its online marketplace, Amazon is now the world's biggest retailer. And third-party sellers have been crucial to Amazon's growth, as they now make up 58 percent of Amazon's physical merchandise sales.
But Amazon's terms for its third-party sellers are not always seller friendly. The company once kicked thousands of third-party sellers off its platform without any advanced notice.
To investigate Amazon's treatment of sellers, Germany's Federal Cartel Office launched a probe into Amazon's Germany site Amazon.de at the end of 2018. Now, Germany's antitrust authority says it will drop its seven-month investigation after Amazon agreed to amend its Business Solutions Agreement.
The new terms will apply not only to Amazon's German marketplace, but also to all its global marketplaces in the U.S., Britain, France, Italy, Spain and Asia.
The Cartel office chief Andreas Mundt said in a statement:
We have achieved far-reaching improvements for retailers on Amazon's marketplaces. We are dropping our investigation.
But the good news ends there for Amazon. Amazon is now also under EU fire for potentially exploiting merchants' data.
New terms require advanced notice for suspensions
Amazon sellers have long been urging Amazon to improve its rules and protect their businesses on Amazon.com.
Amazon's new changes to its Business Solutions Agreement will take effect on August 16th. Here are some of the most notable changes:
Amazon will give its third-party sellers a 30 days' notice and an explanation before removing them from the platform.
Third-party Amazon sellers in Europe will be able to take Amazon to court in their own country. Previously this was only possible in Luxembourg.
Third-party Amazon sellers will be able to appeal Amazon's decisions on who must bear the costs of returns and refunds.
The new terms will give sellers more opportunities to respond to unfair suspensions and plead their case. But merchants will still need to wait and see how the terms are implemented. Critics say the agreement language is too vague and gives Amazon too much leeway.
Many Amazon sellers complain that Amazon's suspension notices lack details about specific violations and corrective actions needed to restore activity. Chris McCabe, a former Amazon employee who now helps suspended sellers get reinstated, says Amazon employees still have a lot to learn:
They need better training and to be more specific in terms of reason and causality around the suspensions.
EU launches investigation into Amazon for exploiting merchant data
On the same day Amazon announced the changes to its seller terms, the European Commission also opened a formal antitrust investigation into Amazon. The Commission aims to investigate whether Amazon's data usage gives it an unfair advantage over smaller sellers on the Marketplace platform.
The European Commission will examine Amazon's data agreements with sellers and investigate how Amazon uses their sensitive data.
The Commission is worried that Amazon's dual role as both a retailer of products and a marketplace operator presents conflicting interests. Amazon could use independent seller data develop its own products to sell.
But Amazon claims their data algorithms are solely used to "optimize to what customers want to buy regardless of the seller".
Amazon's "Buy Box" calculations, in particular, are under consideration. Winning a Buy Box can be a key competitive advantage for third-party sellers to gain more business. But it's currently unclear how Amazon chooses to allocate Buy Boxes.
The European Commission's Competition Commissioner Margrethe Vestager believes investigating Amazon is crucial to clearly lay down the law and set a precedent:
Ecommerce has boosted retail competition and brought more choice and better prices. We need to ensure that large online platforms don't eliminate these benefits through anti-competitive behavior.
Third-party sellers are key to Amazon's success. CEO Jeff Bezos said "third-party sellers are kicking our first party butt" in his most recent letter to shareholders. Amazon may need to launch more rules to protect third-party sellers' rights in the future if they want to maintain their growth and success.
Follow the link below to learn more about Amazon's changes to its terms of service for third-party merchants.
Amazon appeases German watchdog, but EU opens new probe – Douglas Busvine, Reuters
2. China imposes anti-dumping duties on stainless steel exporters
China is the world's biggest steel producer and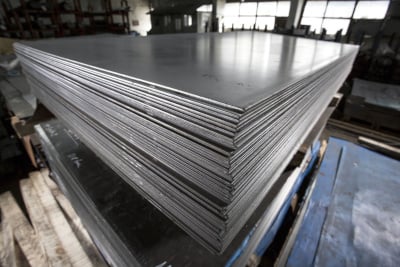 eighth-largest steel importer. The country imported 14.2 million metric tons of steel worldwide in 2018.
But after an anti-dumping investigation, the Chinese government has found some imported stainless steel is being sold at below fair-market prices, damaging China's domestic industries.
Dumping is a process where an imported product is sold at a price lower than the price normally charged in the home market.
In response, China's Ministry of Commerce (MOFCOM) recently announced anti-dumping duties on some imported stainless steel. MOFCOM said in a statement:
The investigation agency has made a final decree that there was dumping of the investigated products and it has caused substantive damage to the industry in China.
The new duties affect stainless steel imported into China from the EU, Japan, South Korea and Indonesia, with different tax rates for different countries. The duties took effect on July 23rd.
China's duties join a series of other protectionist measures recently introduced worldwide, including existing U.S. tariffs on steel introduced last year.
Stainless-steel materials affected by Chinese duties
The new duties will affect all of China's imported stainless-steel billets and hot-rolled stainless steel plates.
These billets and plates can be processed into cold-rolled steel products for manufacturing. They can also be directly used in shipping containers, railway equipment, power-generation equipment and other industrial products.
The new duty rates range from 18.1 percent to 103.1 percent, depending on the exporting country and company:
EU companies: 43.0 percent
Japanese companies:
- Nippon Yakin Kogyo Co., Ltd.: 18.1 percent
- All others: 29.0 percent
South Korean companies:
- POSCO: 23.1 percent
- All others: 103.1 percent
Indonesian companies: 20.2 percent
China's anti-dumping duties could restructure the world's steel export market. China's Metal Materials Industry Association said:
The final ruling will inevitably have an impact on the domestic downstream processing industry and will also have an impact on the world trade pattern of stainless steel.
The EU might become Indonesia's next "dumping" ground
EU steel producers, in particular, stand to suffer from global steel overcapacity and tariffs. Steel supply has grown to over 2,300 million metric tons, while there is demand for only 1,500 million metric tons.
Many consider China is largely to blame for global steel overcapacity. China's steel overcapacity is estimated to be twice the EU's total steel production.
European steel producers are now worried previously China-bound steels might also end up in the EU.
Indonesia accounted for almost 60 percent of China's stainless-steel imports in 2018, up from zero just four years ago. Now with China's 20.2 percent tariffs, Indonesia might make the EU its next dumping ground. Charles de Lusignan, a spokesman for the European Steel Association, told the press:
This would put additional pressure on the EU producers since the material has to be placed somewhere and it would be indeed diverted to the remaining open EU market.
Follow the link below to learn more about China's anti-dumping duties on imported stainless steel.
China to hit Indonesia, Japan, EU, South Korea stainless steel imports with anti-dumping duties – Cissy Zhou, South China Morning Post

3. Zara announces plan to use 100 percent sustainable fabrics by 2025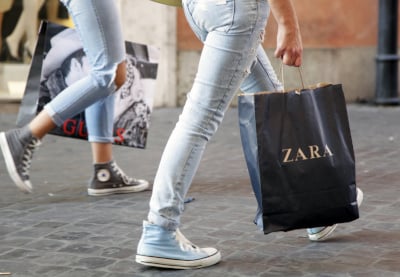 The Dow Jones Sustainability Index (DJSI) has named Inditex, the parent company of Zara, the world's most sustainable retailer for the past three years.
And now Zara has just announced that all their collections will be made from 100 percent sustainable fabrics by 2025.
Zara is the first international fashion brand to make such a comprehensive sustainability commitment. Zara's commitment is part of Inditex's sustainability pledge that applies to all of their brands, including Pull & Bear, Bershka, Oysho and Stradivarius. Zara accounts for 70 percent of Inditex's sales.
Inditex aims to become a sustainability leader by establishing these targets in the garment sector. Inditex chairman and CEO Pablo Isla says "sustainability is a never-ending task":
Our digital transformation and determined progress towards the most demanding sustainability standards are complementary and underpinned by the efficiency of our long-standing business model, which is based on offering our customers the best in quality fashion.
How Zara is marrying design and sustainability
Zara's future sustainable collections will include 100 percent:
Sustainable or organic cotton and linen
Sustainable viscose, a semi-synthetic fiber
Recycled polyester
These above four fibers make up almost 90 percent of the brand's raw materials. CEO Isla says it's "fair to say it's 100% of the raw materials that we use which will be fully sustainable".
Why is Zara making this commitment now? Zara says their efforts are a result of new innovations in sustainable, recycled and organic fabrics. Bea Padin, a Zara designer, said an interview with Vogue:
Today we have more scope for doing this because there are more recycled and organic fabrics. The industry throws up new design opportunities, which constitute a very appealing challenge.
Fashion brands might previously have had to forsake design, quality or style to incorporate sustainable fabrics into their collections. Now Zara is confident they can marry design and sustainability together to create clothing collections consumers will want to buy.
But shifting to sustainable production is not easy, even for a huge brand like Zara. Zara only released their first outerwear collection made solely from recycled materials last winter.
Shifting to sustainable production requires procuring new fabrics and finishings from new suppliers. Meanwhile, Zara and their suppliers must ensure new materials comply with their quality standards. The ultimate goal of production is to create a durable garment "that someone will keep for years".
Becoming a force for change in the garment sector
Inditex's new sustainability pledge is part of an overarching goal to become a pioneer of sustainability in the entire fashion sector. CEO Isla says, "we need to be a force for change, not only in the company but in the whole sector".
The group's sustainability efforts first began in 2015 when they launched a clothing collection program to make use of old clothing articles. The program placed dedicated containers in their stores, offices and logistics platforms to collect used stock.
This clothing collection program is still one of the cornerstones of Inditex's circular economy efforts. Inditex has collected more than 34,000 tons of garments, footwear and accessories since 2015.
But now Inditex is upping their commitments. In the future, they plan to:
Expand clothing collection program to all their stores worldwide by 2020
Remove plastic bags from all their brands by 2020 and fully eliminate single-use plastics from customer sales by 2023
Reduce landfill waste to zero by 2025
Increase total renewable energy usage to 80 percent in Zara's headquarters, factories and stores by 2025
Zara has already made progress on some targets. By the end of 2019, all Zara stores will be eco-efficient—a year ahead of their original target. Follow the link below to learn more about Zara's commitment to use 100 percent sustainable fabrics by 2025.
Zara clothes to be made from 100% sustainable fabrics by 2025 – Scarlett Conlon, The Guardian
---
We're constantly scanning the web for top manufacturing stories and news. If you'd like to submit an article for consideration for our weekly Best in Manufacturing, send us a message and let us know.